iPhone Won't Turn on Past Apple Logo? Here Are the Solutions
Category: iPhone Issues
5 mins read
Hi, I'm Jane. I need help as my iPhone isn't turning on past the Apple logo. Yesterday I rebooted my iPhone but it got stuck at the Apple logo and stopped rebooting. It was working perfectly before but now it won't boot. Why my iPhone won't go past the Apple logo, and what should I do? Thanks.
It is not a rare case for iPhone users, if you meet the same situation, this article is just for you!
Why My iPhone Won't Turn On Past the Apple Logo?
Before proceeding, we would like to briefly show you why your iPhone won't boot past the Apple logo. When you turn on your device, a lot of processes take place at the same time as enabling the processor, inspecting memory, or setting up internal components. If your iPhone stops turning on and gets stuck on the Apple logo suddenly, the possible reasons could be jailbreaking of the device, unknown issues with iOS firmware, or on a rare occasion, hardware issues.
Option 1

Best Way to Fix iPhone Won't Turn on Past The Apple Logo

The most common reason for this problem is an issue with your iOS. It can only be fixed by a professional third-party tool. You can take the help of iMyFone Fixppo in such a case, it is a powerful system recovery program designed to fix a wide range of iOS issues with a 100% success rate.

So, if your iPhone won't turn on past Apple logo due to iOS problems, the problem can be easily fixed by this outstanding iOS repair tool. This tool consists of three modes that work to fix different iOS problems easily, including iPhone stuck on black screen, dropped iPhone won't turn on, iPhone keeps turning off, and so on.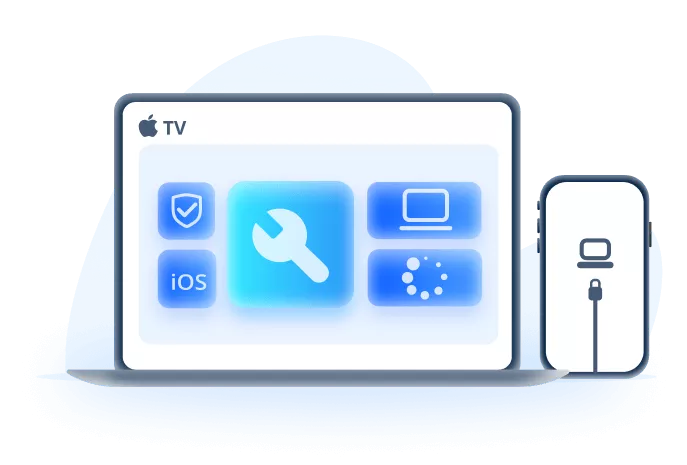 Fix iOS System Problem without Data Loss
Supports all the iOS devices and iOS versions, including the latest iPhone 13/iPhone 13 Pro/iPhone 13 mini and iOS 16/15/14/13.
The extraordinary thing about this tool is that it can fix the issue without harming any data on your device.
It is completely risk-free and simple to use. You do not need to be tech-savvy.
The software is just for personal use.
Limited Time 10% OFF Coupon Code for iMyFone Fixppo:YTR5E7
So let's now understand the steps to use it without the fear of data loss.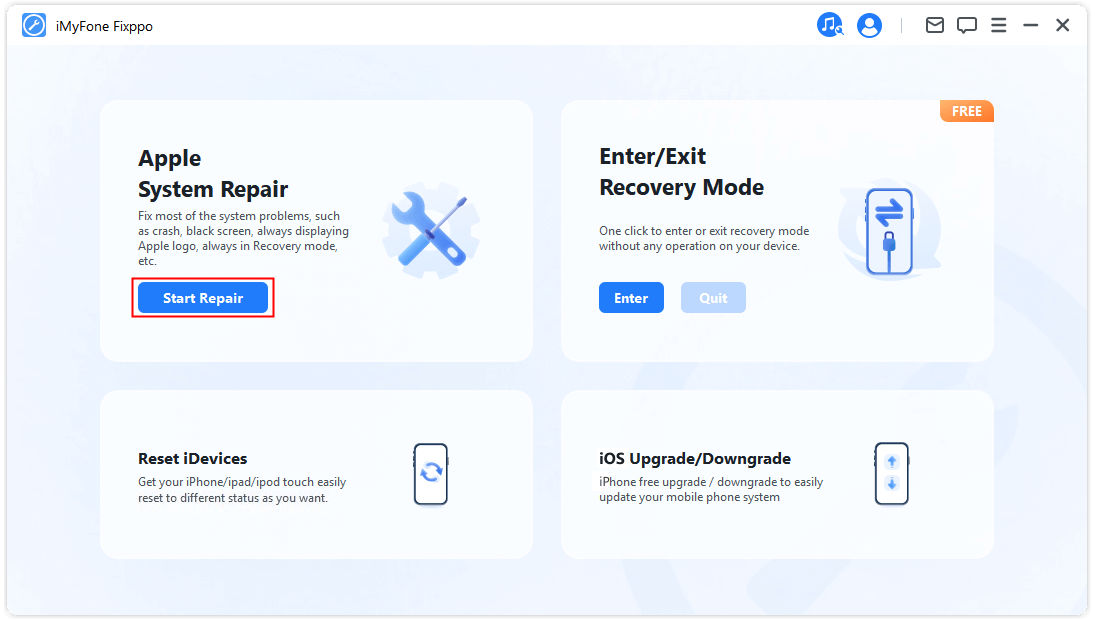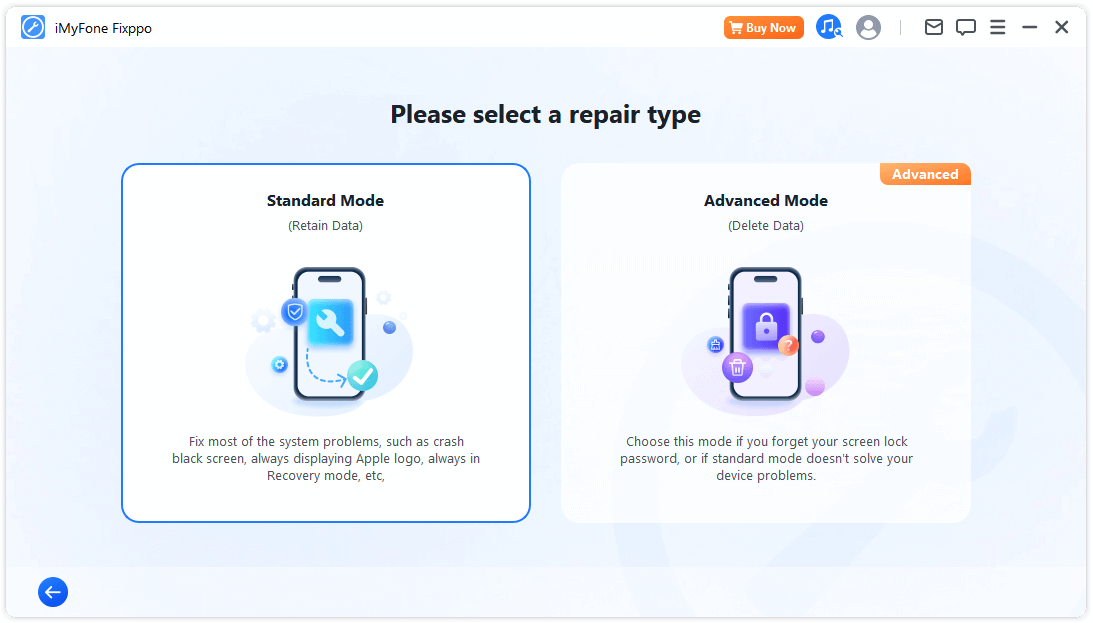 If your device can be detected, you can go to the next step. If not, put your device into DFU mode or Recovery mode by following the easy steps on the screen.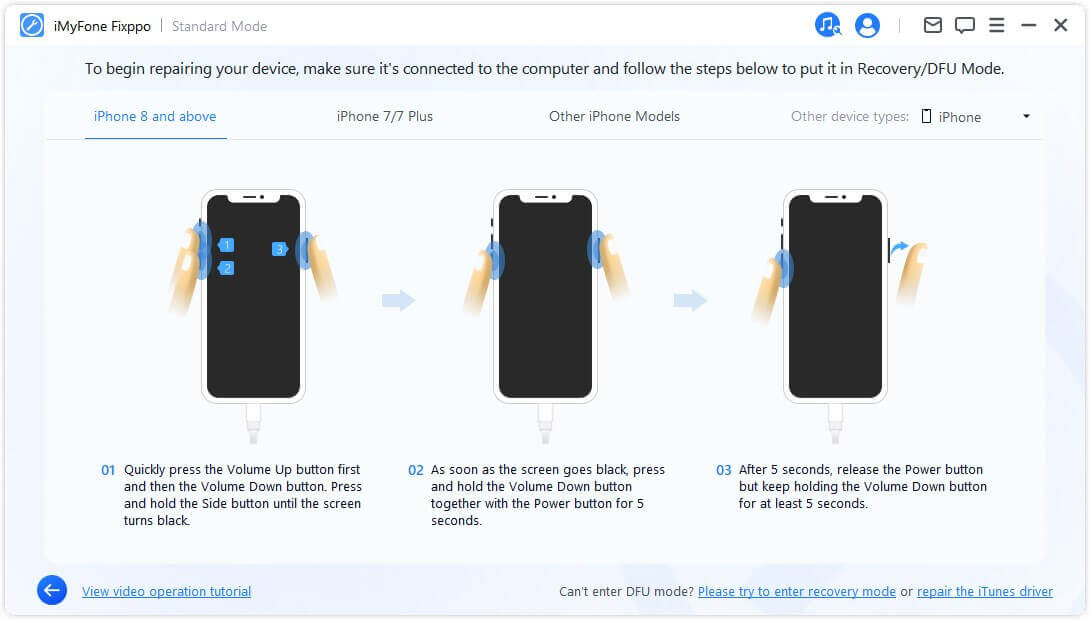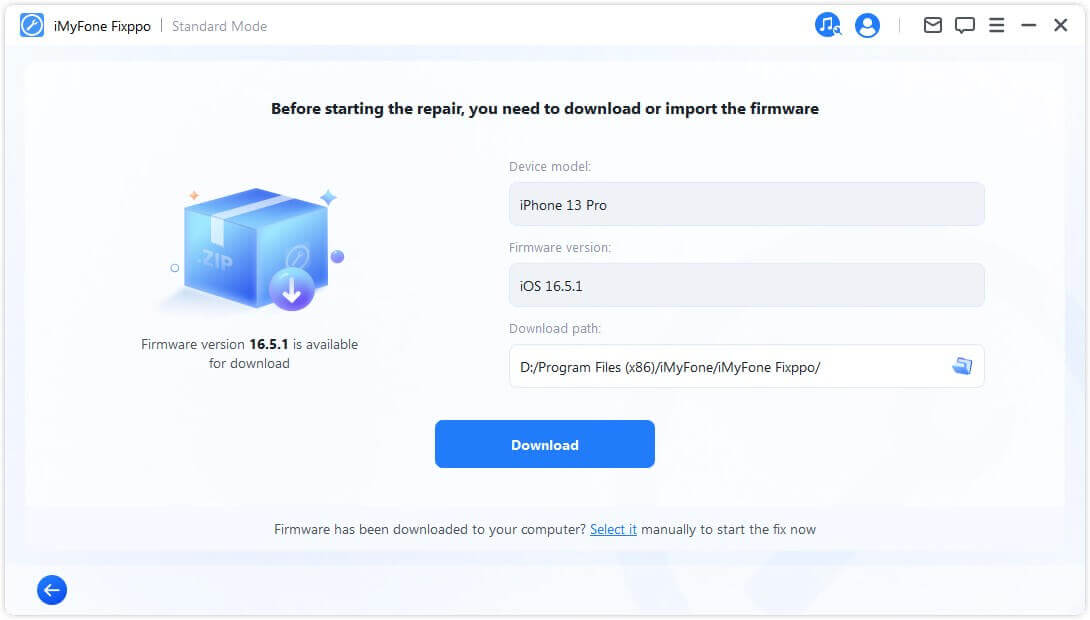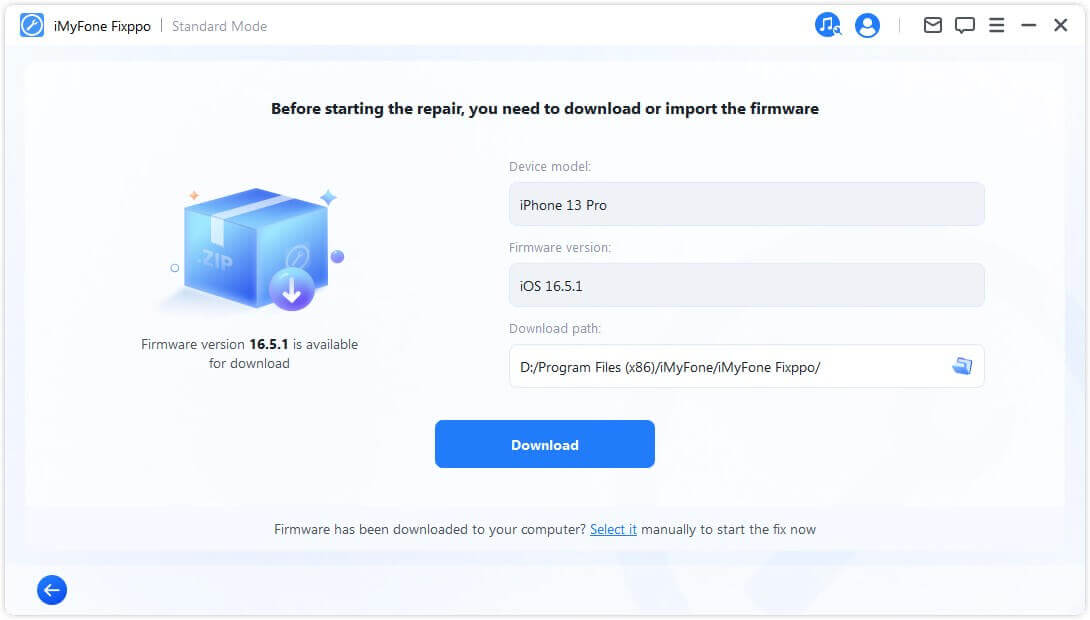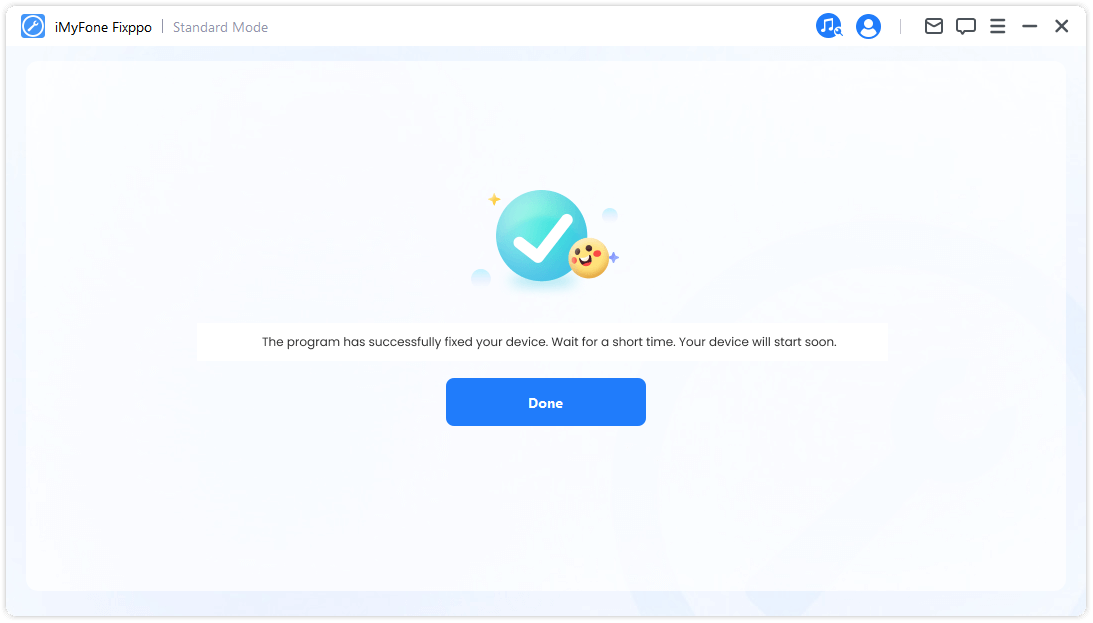 There are also some common tips that you can try in this case which we will introduce in the following sections. Now you can get a brief comparison table first.
| | Success Rate | Difficulty | Required Time | Data Loss | What Can Be Fixed |
| --- | --- | --- | --- | --- | --- |
| iMyFone Fixppo | 100% | Easy | Short | No | All system/software issues |
| Charge iPhone | 20% | Easy | Long | No | Only battery issues |
| Force Restart | 50% | Easy | Short | No | A few software issues |
| iTunes Restore | 70% | Complex | Long | Yes | Some software issues |
Option 2

Charge Your iPhone

When the iPhone won't turn on past the Apple logo, you can go to check if your device has enough battery. If not, start charging your iPhone now and reboot it again. If, the iPhone still won't boot past the Apple logo, move to the next tip.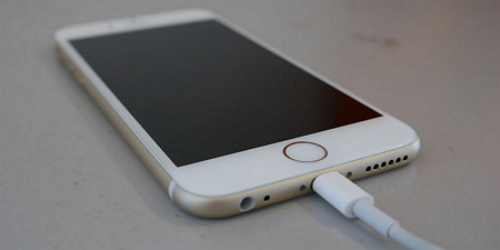 Option 3

Force Restart iPhone

Force restarting when an iPhone won't boot past the Apple logo can be the simplest yet helpful approach. Not only when the iPhone stops at the Apple logo, but in many other minor iPhone problems, has this tip turned out to be fruitful. Let's follow the steps according to what iPhone you use.

For iPhone 8 or later: Press the 'Volume Up' button and release it quickly. Now press and release the 'Volume Down' button immediately. Subsequently, start pressing and holding the 'Power' button until the Apple logo comes on the screen.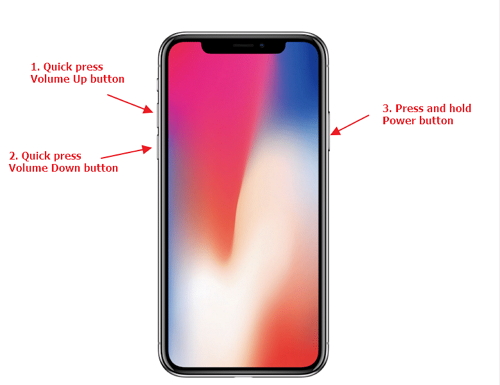 For iPhone 7/7 Plus: These users are supposed to press the 'Power' button and 'Volume Down' button simultaneously. The Apple logo will start appearing between 8 to 10 seconds. Stop pressing the buttons when you see it.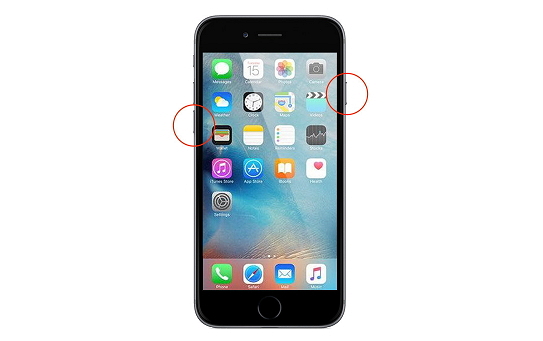 For iPhone 6/6s and earlier models: Start by pressing the 'Power' button along with the 'Home' button. Keep doing this for approximately 8-10 seconds. You will start seeing the Apple logo coming on your screen. Release the buttons at the moment you see this happening.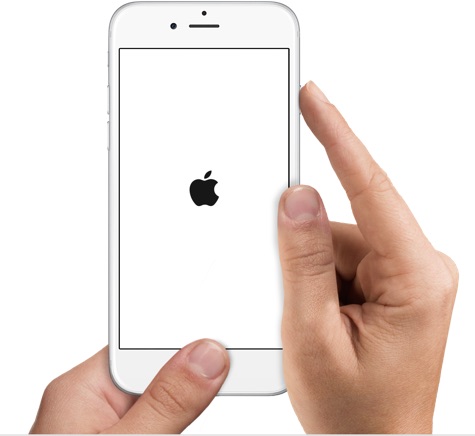 Option 4

Restore iPhone with iTunes using Recovery Mode

Here is the last tip you can try when your iPhone doesn't turn on past the Apple logo. Try to restore your device using iTunes by putting it in recovery mode. This will get all the data on your iPhone erased. If this tip doesn't help, you might need to check the hardware of your iPhone in the Apple store. Here are the steps.

Step 1: Get the latest iTunes version on your PC and open it.

Step 2: Now, connect your device and follow the steps to force restart your device. You can refer to Tip 2 to force restart your device. But make sure not to release buttons when the Apple logo comes into sight. You are required to release the buttons when you see a 'Connect to iTunes' screen.

Step 3: This means, your device has been detected by iTunes in recovery mode. You will now get two options in a pop-up window. Click on ' Restore' and confirm the action. Your problem will be fixed in a while.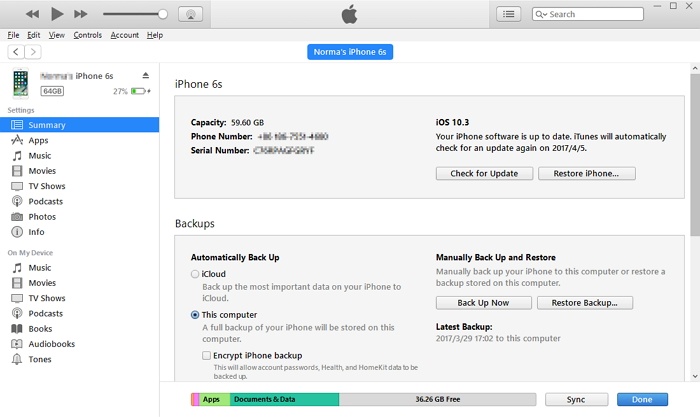 After comparing the above methods, you must know which one is best for you. Do not hesitate to try and leave your feedback here. You can also check other users' feedback on the recommended tool.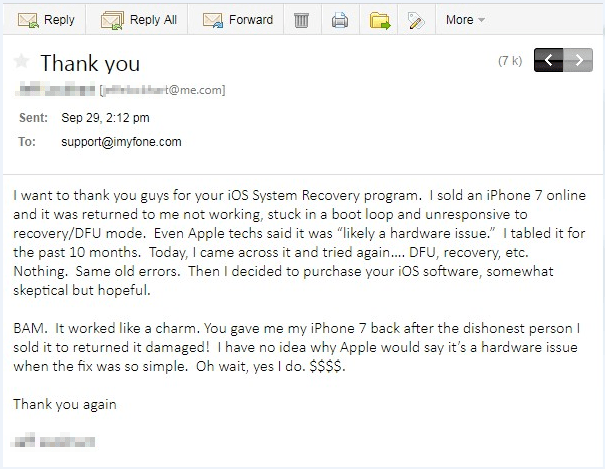 To Conclude
That's all methods you can try if your iPhone Apple logo shows but won't turn on. If you don't want to fix this problem manually, just try iMyFone Fixppo! It can save you time and energy greatly!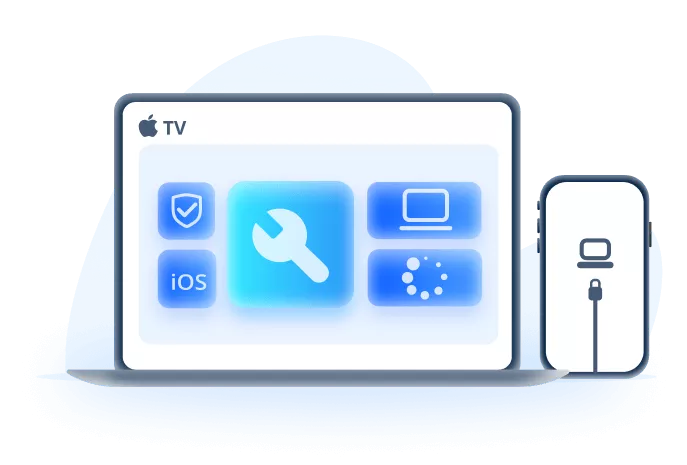 iMyFone Fixppo Key Features:
Best iOS Repair Tool. It can fix the iOS problems that iTunes cannot fix and avoid the errors that occur on iTunes.
Special Fix iOS System function which can fix your iOS to normal from issues such as white screen, black screen, Apple logo of death or stuck in recovery mode.
It can fix not only the iPhone stuck in recovery/DFU mode, but also the devices which are frozen on the Apple logo, stuck in black screen or white screen.
It is developed by iMyFone company which focuses on iOS related tools and has been recommended by Cult of Mac, Payetteforward, Makeuseof, and other famous media sites.
It has been trusted and recommended by a lot of professional websites.
Limited Time 10% OFF Coupon Code for iMyFone Fixppo:YTR5E7