Question
Hi, there is a touch issue going on with my iPhone X running iOS 16. The screen is responding itself despite the fact that I'm not using it and have placed it on the table. One of my friends explained it something kind of ghost touch. I've no idea about this. Is there any possibility to fix the problem? Please help!
We are glad that you share this issue with us. Many others have also complained about this "iPhone ghost touch" issue. Some of iPhone X users meet this problem first anf then other users also encounter this issue after updating to iOS 16.
Therefore we are here to write this article which will tell you why this happens and how one can fix it. Before proceeding to the solutions, here are the reasons behind the iPhone 13/12/11/XR/XS/X ghost touch problem.
What Causes Ghost Touch on iPhone X/XS/XR/11/12/13?
The ghost touching on iPhone might be caused by a faulty display assembly, the damage of pin, or probably imperfect seating of the display. These can be fixed at the Apple Store since they are hardware problems. If your iPhone now is still within warranty, Apple will change a new iPhone for you.
However, there are some tips that are worth trying before running to the Apple service center since this problem also might be caused by software problem such as iOS 16 update. Let's move forward to get those tips.
5 Tips for Troubleshooting iPhone Ghost Touch
The following are 5 tips for troubleshooting iPhone ghost touch problem. These operations are relatively simple, but the success rate of solving the problem is relatively low. If you need a more advanced method, please directly go to part 2.
1. Clean iPhone X/XS Max/XR/11/12/13 Screen to Stop Ghost Touch
Here is the first tip to resolve iPhone ghost touch issue, try to clean your device's screen with the help of some cleaning solutions like alcohol. Please note that your phone should be switched off while you begin doing the cleaning steps.
Another tip would be trying a toothpick to clean the minor gap between the iPhone's body and the glass screen. To avoid any deterioration to the screen, you can take a tissue paper and fold it multiple times to make it soft enough to avoid tearing while attaching it to the toothpick tip. Now, dip the tissued toothpick in the solution and start cleaning that gap.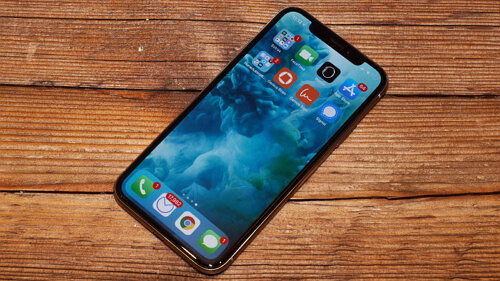 2. Check iPhone Touch Accommodations
Of course, you can also calibrate the iPhone screen touch yourself to try to solve the iOS 16 ghost touch problem.
You can go to "Settings" > "Accessibility" > "Touch" > "Touch Accommodations"; then turn on "Hold Duration" and click the decrease button or the increment button to adjust the duration.
3. Free up Enough iOS Storage Space
Usually, when your iPhone is running low on storage space, it is easy to perform slow response to various operations, of course, including the problem of iPhone ghost touch.
You can check and clear enough space in "Settings" > "General" > "Storage".
4. Reset All Settings If iPhone Screen is Touching Itself
Reset all settings is a worth trying method in case of iPhone X/XS/XR/11/12/13 ghost touch issue. Your settings will be set to default after performing the steps.
To execute this, open "Settings" > "General" > "Reset" > "Reset All Settings". You will be asked to enter your passcode and then need to confirm your action again. For this, tap on "Reset All Settings" again.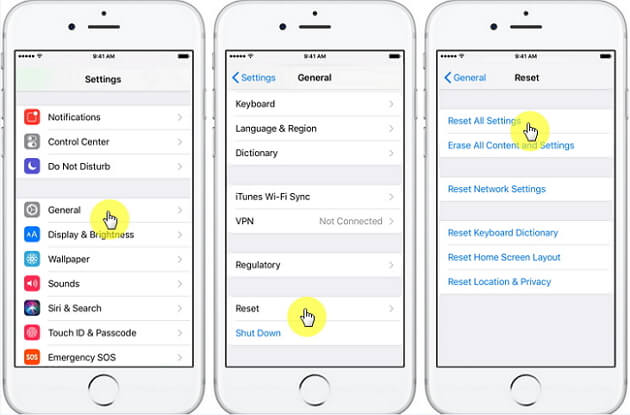 5. Force Restart Your iPhone
Another fix you can try when faced with ghost touch in iPhone is force restarting your device. The steps are really easy but differ for different iPhone models. Follow the steps given below according to what device you possess.
For iPhone 13/12/11/X, iPhone 8 and 8 Plus: Begin pressing the "Volume Up" button and immediately release it. Now, carry it out with the "Volume Down" button. After quickly releasing both the buttons, take hold of the "Sleep/Wake" button till the time you get the Apple logo on the screen.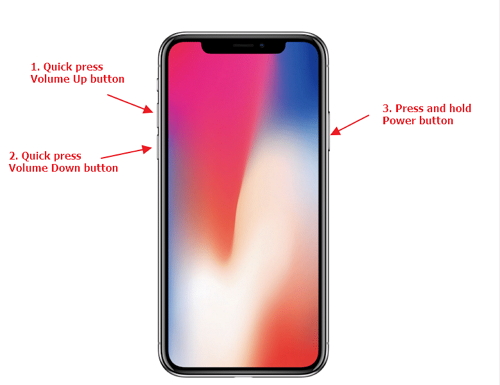 For iPhone 7 and 7 Plus: If you use these models, makes sure to hold down "Volume Down" button along with "Sleep/Wake" button for 10 seconds until you find Apple logo coming on the screen.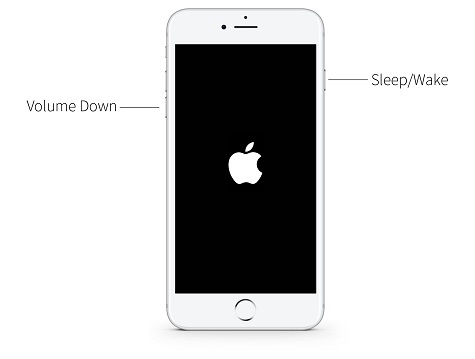 If you are using other models, please check the instructions below:
For iPhone 6 and early models: Start with pressing and holding down the "Sleep/Wake" button and "Home" button simultaneously for 10 seconds. When caught the Apple logo on the screen, release the buttons.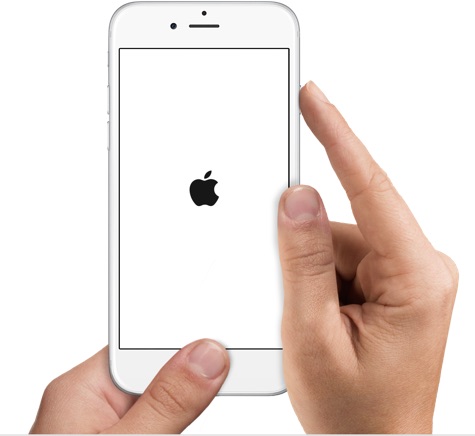 Top 2 Solutions to Fix Ghost Touch on iPhone X/XS/XR/XS Max/11/12/13
1. For iOS Issues: One Click to Perform Fix iPhone Phantom Touch
Before you decide that the problem is with the hardware, there is a final and worthwhile trick to stop ghost touch on iPhone caused by iOS issues.
It is very possible that your iPhone 14/13/12/11/XS/X is actually facing an iOS problem, and in order to solve this problem, we recommend you to use iMyFone Fixppo iOS repair tool. This is an efficient third-party tool that can help you repair any iPhone phantom touch issue and will not cause data loss.
As a most compatible and professional tool, it has become the most leading tool in the market. Many sites such as Makeuseof, Macworld, 9to5mac have highly recommended it.

Step 1 – Download iMyFone Fixppo to your computer, start it and select "Standard Mode", and then use the USB cable to connect iPhone to your computer.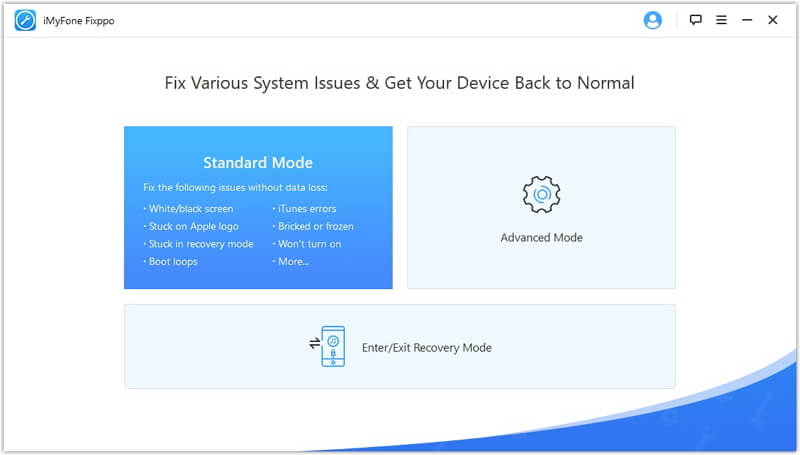 Step 2 – You need to put the device into DFU or recovery mode, and then follow the instructions on the screen to select the appropriate firmware to download.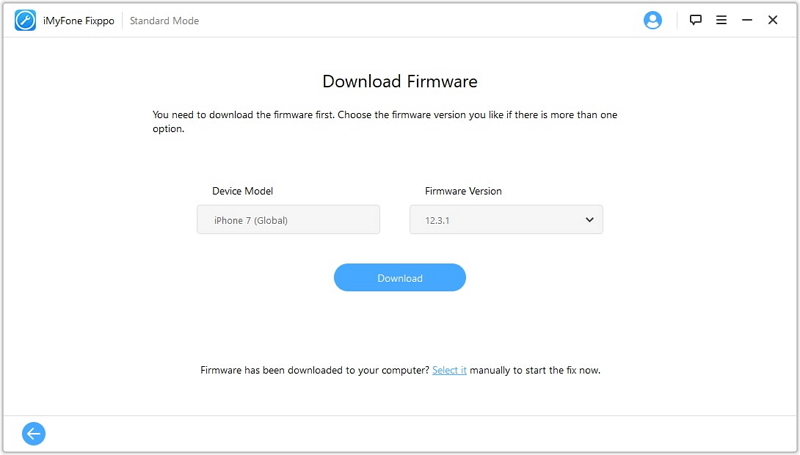 Step 3 – After downloading the firmware, click the repair button and wait a while to complete the repair of iPhone ghost touch.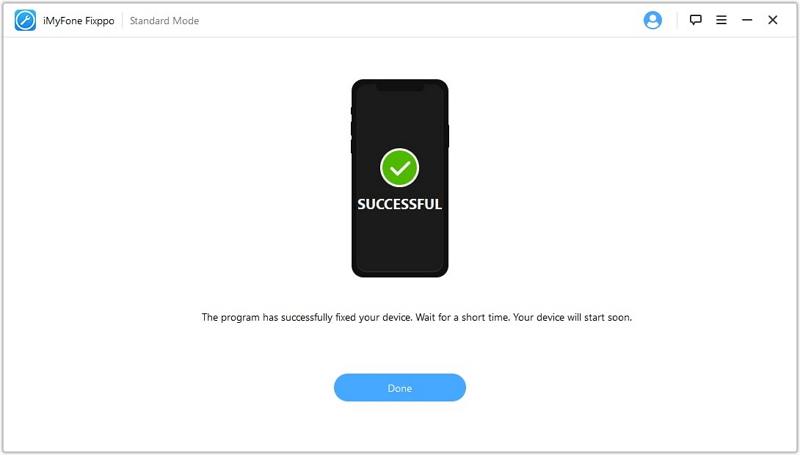 2. For iPhone Hardware Issues: Contact Apple Support for iPhone Ghost Touch Repair
If you are wondering "Does Apple fix ghost touch?" or "Does Apple charge to fix ghost touch?", you cannot miss this section.
In fact, from the users' feedback, the main devices with hardware problems are currently: iPhone 11 and iPhone X.
Therefore, Apple officially gave the iPhone 11 display module replacement program for touch issues and iPhone X display module replacement program. You can open the page to learn the detailed steps to perform iPhone ghost touch repair due to hardware issues.
Conclusion
These tips are applicable to all iOS devices, including iPhone 13, iPhone 12, iPhone 11, iPhone XS Max, iPhone X, iPhone XR, iPhone 8, iPhone 7, iPhone 6, iPhone 5, iPad, iPod touch, and iOS versions including iOS 16, can be effective.
We hope that you can use one of the above methods to fix the iPhone's phantom touch problem. Of course, iMyFone Fixppo is worth a try, which may solve this issue without leaving home!