Question: I keep getting error code 3014 when trying to restore my iPhone 3g, please help me. I am using the latest version of iTunes. It will sync to the phone but backup will not restore.
The Error 3014 message comes up when iTunes can't connect to Apple's software update server. If you keep getting this Error message on any of your iOS devices, here are a few ways you can fix that:
1

Use 3rd-Party Tool to Fix iTunes Error 3014
A good option that comes with great recommendations is iMyFone Fixppo. You can fix the 'Error 3014' problem without erasing your device or losing your data. The program works by identifying and then fixing any trouble it finds on your device after completing its scan. Using iMyFone Fixppo will not alter the information on your device in any way, and it is 100% secure to use. Here's how to use it for your iPhone or iPod:
Step 1: Download iMyFone Fixppo to your computer and launch the program.
Step 2: Click on the Start button that pops up in the middle of your screen.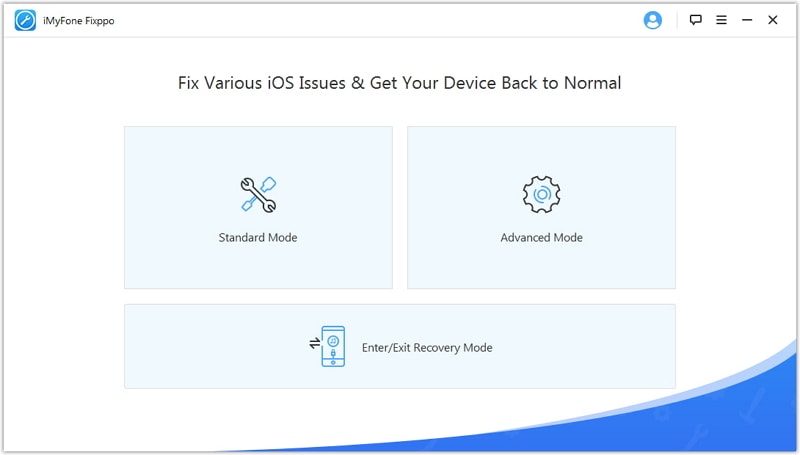 Step 3: Connect your iOS device to the computer using a USB cord and click "Start" to start the repair process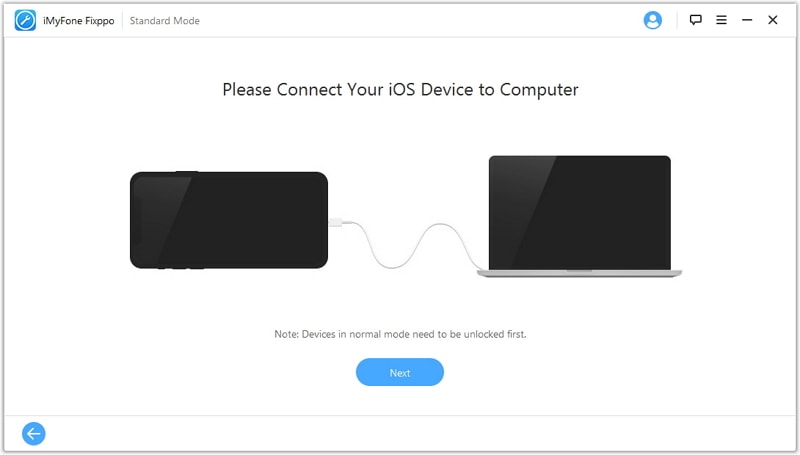 Step 4: Select and download firmware. Firmware works to fix any issues with your phone so it will locate the problem itself and work to fix it.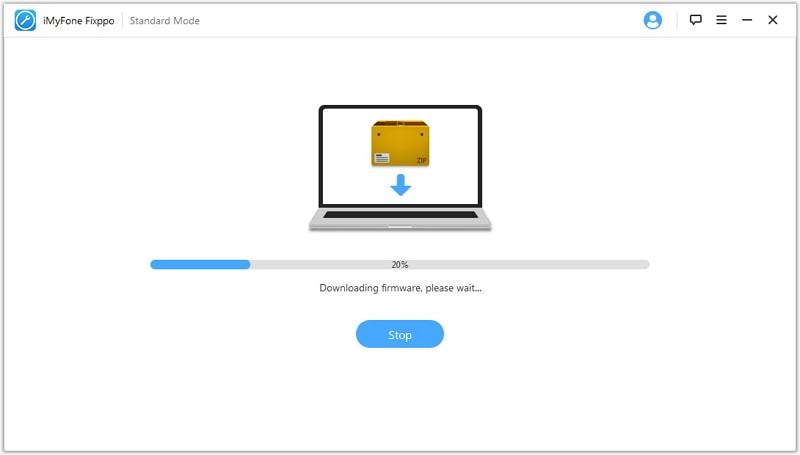 Once it is done, your device will reboot and will be back to normal.
---
2

Restore Your iPhone Using iTunes
If you have your phone's data backed up on iTunes, you can restore it using this method. Here's what to do to restore your phone:
Step 1: Connect your phone to your computer using a USB cable. Open iTunes and then wait for iTunes to sync your device.
Step 2: When your iOS device is connected to iTunes. simply select 'Restore Backup '.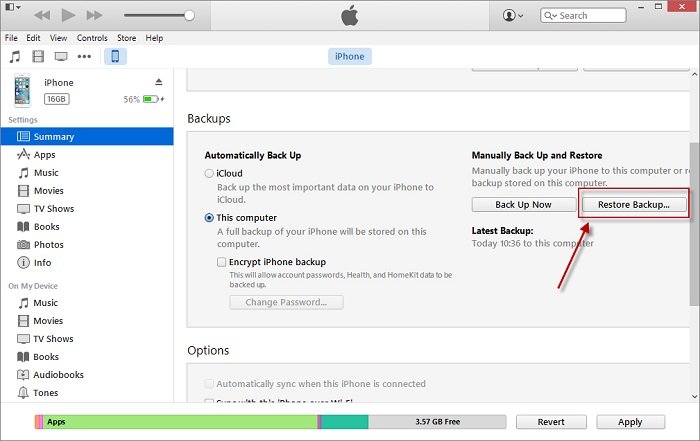 Step 3: iTunes will ask from which backup file you want to restore. Pick the backup date you want to be restored to the iOS device. It is advisable to pick the most recent one as it will contain all the information you had on your phone during your last backup.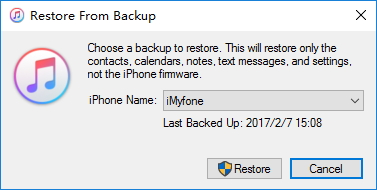 ---
3

Check Your Hosts File
One of the best ways to fix the error on your Mac is by checking your hosts file. To do this, you need to update iTunes to the latest version. After doing that, check hosts file to make sure your computer can contact the update server. Follow these steps:
Step 1: Go to Finder and choose Applications then Utilities and then Open Terminal.
Step 2: Type the following command and press Return: sudo nano /private/etc/hosts.
Step 3: Enter your computer password and press Return. You won't see text appear in the Terminal window when you type your password so don't panic about that.
Step 4: At this point, the terminal will display the hosts file.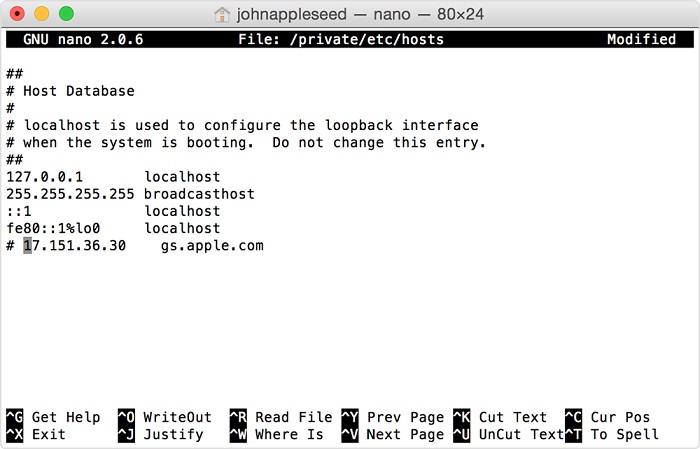 Step 5: Navigate the page using the arrow keys and look for an entry containing "gs.apple.com".
Step 6: Add the # symbol and a space ("# ") to the beginning of the gs.apple.com entry.
Step 7: Press Control-O to save the file.
Step 8: Press Return when asked for the filename.
Step 9: Press Control-X to exit the editor and restart your Mac.
Step 10: After the computer is finished restarting, try to update or restore your iOS device again.
---
4

Address TCP/IP Filtering, Firewall, or Security Software
If you have TCP/IP filtering, firewall, or security software installed on your computer, try these steps:
Configure or temporarily uninstall your security software.
Make sure you have a working internet connection then visit www.apple.com or contact your Internet service provider for more help.
Bypass your Internet router. Some routers might block iTunes from accessing the update server.
If you're using a router that isn't manufactured by Apple, disconnect from your wired or wireless router and use an Ethernet cable to connect your computer directly to your modem. Once you do that, restart your computer and modem. If you have problems with using your modem, contact your internet provider for instructions. Once you confirm your Internet connection is working, try to update or restore your iOS device again.