Question
"How to stop my iPhone from updating to iOS 16? I don't want to update my iPhone to iOS 16 beta, but I have no idea how to turn off the automatic up-gradation. Can you tell me how to stop iOS 16 updates in progress?"
It is common for iOS users that the iOS system automatically updates but you have no idea to upgrade your system. Especially for the new release of iOS 16 beta, many users have encountered such issues. Besides, the lack of a "Stop" button on the screen means that there is no way for you to stop the iOS system update once it gets started. Well, we will show you 5 practical methods to help you stop iOS 16 updates in progress in the article.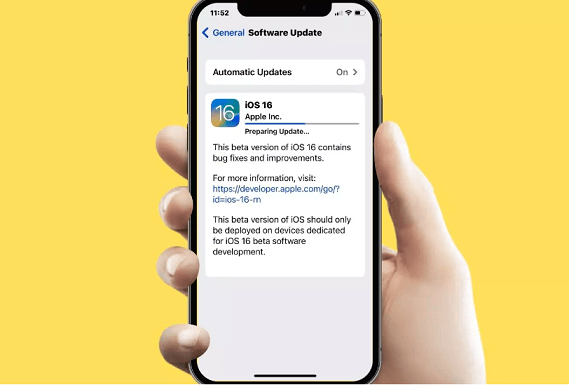 Part 1. 4 Ways to Stop iOS 16 Update in Progress [Free]
1

Toggle Airplane Mode
Turning on the "Airplane Mode" on your device can stop almost all background applications. So, just check the detailed steps to stop iOS 16 update in progress!
Step 1.Scroll down your home screen and access the "Control Center" on your iPhone.
Step 2.Find the "Airplane Mode" option on the top left of your screen, and tap on it to turn on "Airplane Mode".
Step 3.Exit the "Control Center" and enter "Settings" again to check whether the auto-updating has stopped or not.
Step 4.If the "Download and Install" option presents blue, then you have stopped it successfully!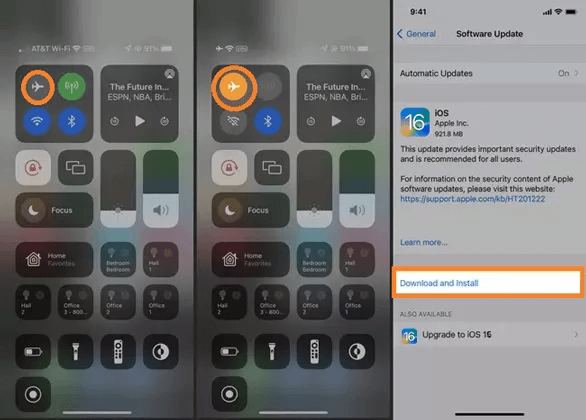 Alternatively, you can just go to Settings > Airplane Mode and swipe it to the right, then follow the same steps above.
2

Toggle WiFi
Toggling WiFi serves as the same function as toggling Airplane Mode, but the difference still existed. For example, toggling WiFi just means turning off your network connection but leaving the cellular, while Airplane Mode has turned off all data connections. However, toggling WiFi still merits a try.
Just open Settings > WLAN and swipe the button to the left. After that, you can check whether the iOS updating process is continuing or not.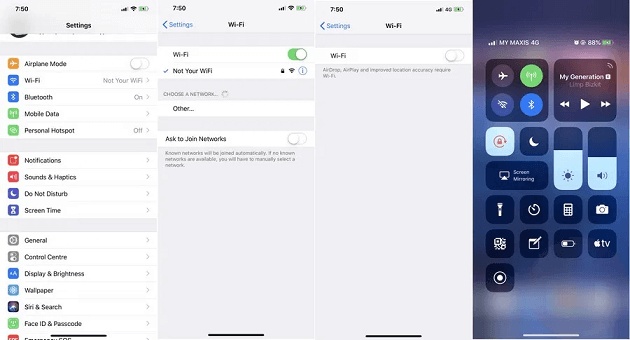 3

Turn off Automatic iOS Updates
Turning off automatic iOS updates seems pretty simple, you can just finish the process with just a few clicks. Let's check the detailed steps below!
Step 1.Enter into Settings > General, then tap the "Software Update" option.
Step 2.Click "Automatic Updates".
Step 3.Turn it off by swiping "Download iOS updates" to the left.

Note
You can leave the other options on as it will download the updates but not in an automatic way.
4

Delete the Update on Your iPhone
Another way to halt your iOS 16 update process both straightly and quickly is to delete the update file on your iPhone. This method also works if your update process has started but not finished yet. So, let's see how it works!
Step 1.Open "Settings" and tap on "General", then go to "iPhone Storage".
Step 2.Find the iOS update profile and click on it, then press "Delete Update".
Step 3.Click "Delete Update" again on the pop-up comfirmation.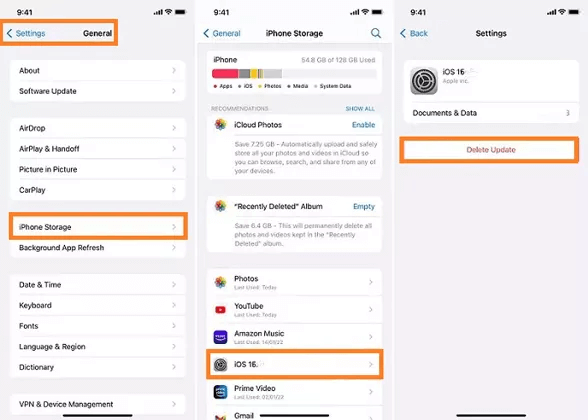 Part 2. Stop iOS 16 Update in Progress with a Tool – iMyFone Fixppo
Apart from those methods we mentioned above, using a third-party tool to stop your iOS 16 update in progress is both safe and convenient. Most importantly, it will not cause any data loss. That's it – iMyFone Fixppo.
iMyFone Fixppo is an iOS repair tool that is able to fix various iOS issues from all iOS devices and even the latest version. Not only does it stop iOS 16 updates in progress, but also provides a list of excellent features. Let's move further to check its detailed features!
iMyFone Fixppo - System Repair
Fix iOS issues without data loss
Key Features:
Guarantee a high-success rate when fixing all the common iOS issues.
Powerful enough to fix dead screen, iPhone stuck in DFU mode and App Store disappeared issues.
Supports all iOS devices such as iPhone, iPad, and iTouch and even the latest updates.
Downgrade iOS without having to do jailbreak.
Next, the detailed steps of stopping iOS 16 update in progress are as follows:
Step 1.Download and launch iMyFone Fixppo, then choose the "Standard Mode" option.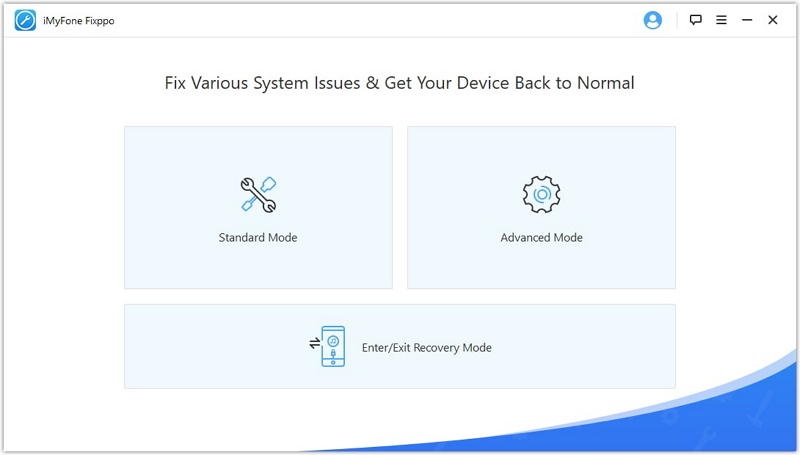 Step 2.Connect your iPhone to the computer via a lighting cable, and click "Next", then follow the on-screen instructions to put your device into DFU mode.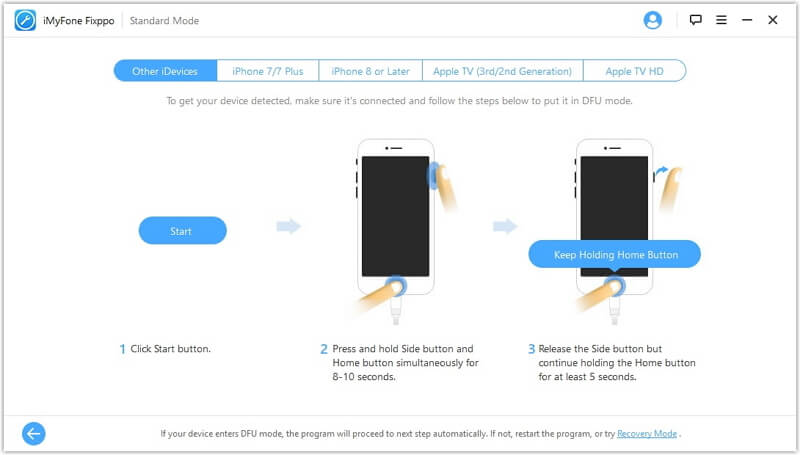 Step 3.Click "Download" to download a firmware package on your PC.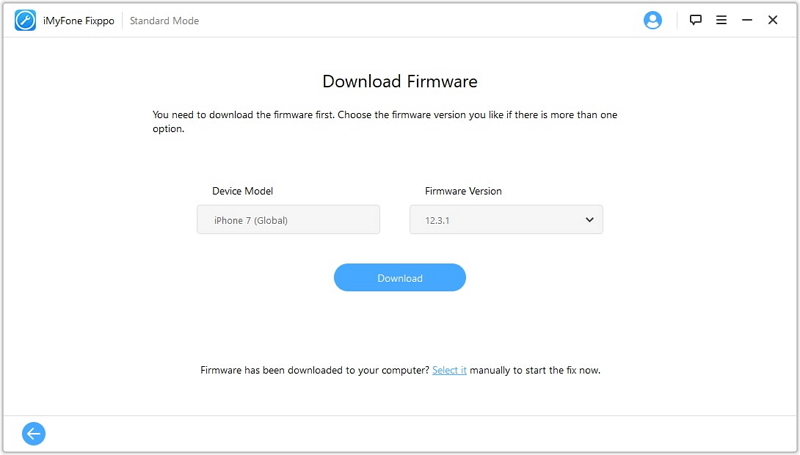 Step 4.After that, click "Start to Fix" and then iMyFone Fixppo will fix your iPhone!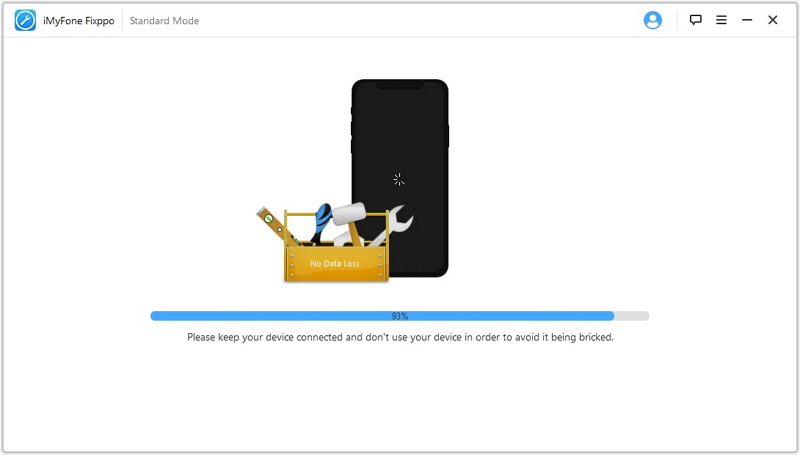 Now, the iOS 16 updating process has been stopped!
People Also Ask about iOS Update
1

What Happens If You Stop Your iOS Update?
Forcing to stop an iOS update in progrss will almost certainly render the iPhone or iPad useless and put it into DFU mode. What's more, it may cause data loss. In this way, do not stop an iOS update once it has already started installing casually and follow the false instruction.
2

How to Control Automatic iOS Update Downloads and Installs?
If you don't know the location of Update Downloads and Installs, then do the following: Go to Settings > General > Software Update > Automatic Updates. Turn on/off Download iOS Updates and Install iOS Updates.
3

What If iPhone Gets Stuck When Updating?
Forcing a restart comes first when the bugs appear. Just quickly press and release the Volume Up button, and then the Volume Down button. Finally press and long hold the Side button. You have to notice that don't release when you see the Apple logo and keep holding until the Recovery Mode screen shows.
Conclusion
The iOS 16 Official is coming out soon! We believe that everyone wants to try this brand-new and innovative version. For those who regret updating iOS 16, we have already introduced 5 useful ways in this article.
If you are seeking a safe and convenient way without any data loss, then we recommend iMyFone Fixppo. Its professional iOS fixing functions can help you stop iOS 16 update with just a few clicks. Just download it and give it a try!