The long-anticipated iPhone 13 series was released on September 24, 2021, to give users of the older models new experiences. Compared to the previous series, some of these new experiences included an improved battery life, enhanced processor, broader network, and, of course, better camera, among many other updates.
But just two days after the release, complaints broke out about a disorder related to the camera of the new release. iPhone 13 owners complained that there are mosaics on pictures taken with their phones.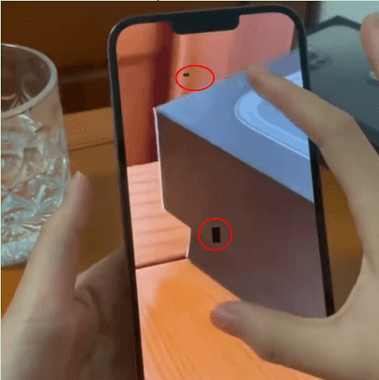 Mosaics are dark tiles found on photos after a snap has been taken with iPhone 13. In the report of iPhone 13 users, the tiles are automatically generated on the saved image alongside an inaccurate color resolution. Below are a few mentions of how to fix this software error.
Why Do Photos Have Mosaics on iPhone 13?
As the users stated, photos have mosaics on iPhone 13 only after they have been taken and not when previewing the picture. Since the tiles are generated after shooting an image, it is safe to say the disorder is not a hardware problem. At best, it is caused by a bug in the software of the phone.
In response to the alarm raised by iPhone 13 users, Apple has officially confirmed user speculations. These users can use their purchase channel return and exchange option. Follow this article to find easy solutions to fix mosaics on photos taken with iPhone 13 without using the return and exchange option.
3 Common Fixes If Photos Have Mosaics on iPhone 13
Since the error symptoms indicate that the bug is software-related, troubleshooting hardware won't work. Here are few tips to fix the software problems causing mosaics on photos taken with iPhone 13.
1. Force Quit Camera App
The first software to look at has to be your camera, especially when you notice inaccurate color resolutions. Mosaics on photos taken with iPhone 13 could mean that your camera app is crashing. You can force stop your camera app. To do so, follow these steps:
Open the preview of all open apps.
To open the preview, click on the onscreen home button twice. (Activate the onscreen home button through the AssistiveTouch feature.)
Another way to open the preview is by first opening your Camera app, swipe up the app, then hold your finger on the screen.

Swipe up your Camera app among the open app list to force stop the camera app.
You can then open your Camera app again. You can also do the same for all the other apps in the app review. A simple restart has proven over time to be the solution to many iPhone problems.
To ensure that the apps are well refreshed, you can also restart your phone. Chances are, photos have mosaics on iPhone 13 because another app is glitching.
2. Reset All Settings
Suppose mosaics on photos taken with iPhone 13 remain after ensuring that your camera app is functioning well. In that case, you should check your iPhone settings. If your settings are causing apps to glitch, here are the steps to follow for resetting your settings:
Open your Settings app.
Click on General among the list.
From General settings options, pick Transfer or Reset iPhone.
Tap Reset to see the reset options available.
Choose Reset All Settings to return all your settings to default.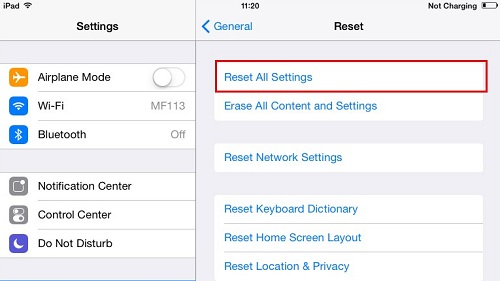 No media or data file will be deleted with this process.
3. Update iOS version If There Is A New Official Version
One of the importance of constant iOS update is fixing software errors. And there is a good chance that Apple's innovative technicians have found a solution to the problem of mosaics on photos taken with iPhone 13. Follow these steps to check if there is an update for your iOS version and automatically install the update:
Open iPhone Home Screen.
Tap on the Settings app that has a gear icon.
Navigate to General on your Settings screen, then tap on it.
Click on Software Update.
Select the Automatic Updates link.
In the Automatic Updates screen, there are two options there; Download iOS Updates and Install iOS Updates. Turn on both options. Your phone will automatically update to the latest version of iOS available.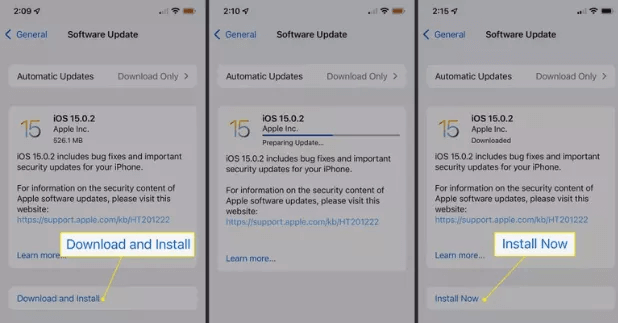 2 Advanced Fixes for Mosaics on Photos Taken with iPhone 13
Apart from the methods highlighted above, you can correct the error of photos having mosaics on iPhone 13 by using these two advanced fixes.
1. Fix Mosaics on Photos Taken with iPhone 13 Just at Home
You can access professional tools to fix mosaics on photos taken with iPhone 13/14 right from the comfort of your home. The means to access these tools is iMyFone Fixppo. You do not even need to be a technician to use it.
Here are the steps to to fix mosaics on photos taken with iPhone 13/14.
Step 1. Connect your iPhone to a computer and choose Standard Mode to fix the issue without data loss.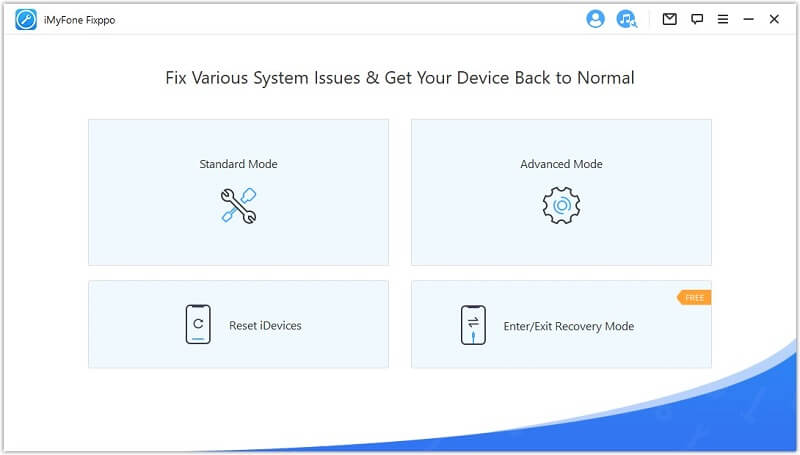 Step 2. Choose the firmware version you prefer and click Download to download the firmware to fix your iPhone.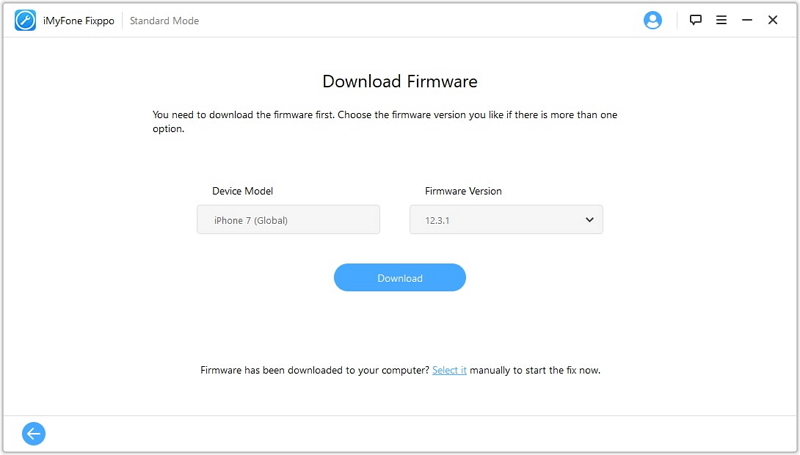 Step 3. Click Start and wait a few minutes until the window show SUCCESSFUL. Your device will restart normally after the fix.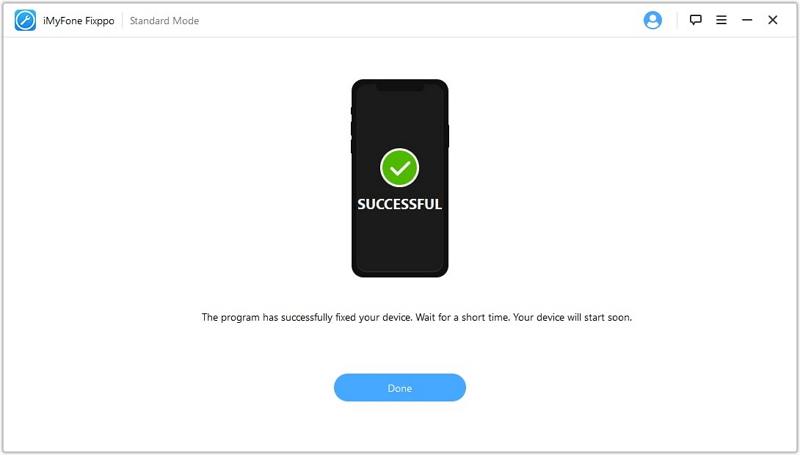 2. Contact Apple Support
Apple has the best intention of its users in mind, regardless of the inconveniences being faced by iPhone 13 users. That is why there are various means of communicating with experts from Apple. You can reach these experts via phone call, get support, or Apple support and service website.
Use the links above to access their details. It is important to note that your serial number is close by before calling. You can get your serial number through this path: Settings > General > About.
Conclusion
Given user reports and Apple's official statement, it can be confirmed that there are a few bugs in iPhone 13. One of these bugs is finding mosaics on photos taken with iPhone 13. This problem has so far been traced to the software issue of recovering earlier versions of the user's iPhone settings.
To deal with the error where photos have mosaics on iPhone 13, we have identified three simple and two advanced solutions to use. These solutions should get your images displaying as you preview them with your camera – without mosaics.