Live Photos are an interesting function of iOS, and they can bring a lot of life to your memories. Static photos are great, but with a Live Photo you get much more of a sense of the emotional texture of a scene. If you're curious about Live Photos and want to learn more, we'll go over some of the important points below.
1

What Is a Live Photo?
First, let's be clear on what a Live Photo actually is. Basically, it's like a hybrid between a photo and a video. Like a photo, it captures a very short moment of your life visually. Like a video, though, it captures movement and sound. You can think of it as being similar to an animated gif, except that sounds captured by your iPhone's microphone are included. You can do a few interesting things with Live Photos that you can't do with videos, such as use them as wallpaper.
---
2

What Devices Can Use Live Photos?
Live Photos is specifically a function for Apple products, so only Apple devices can use them. Right now, only the iPhone 6s, 6s Plus and later iOS devices can produce Live Photos. However, other iOS devices can receive the Live Photos and play them like videos.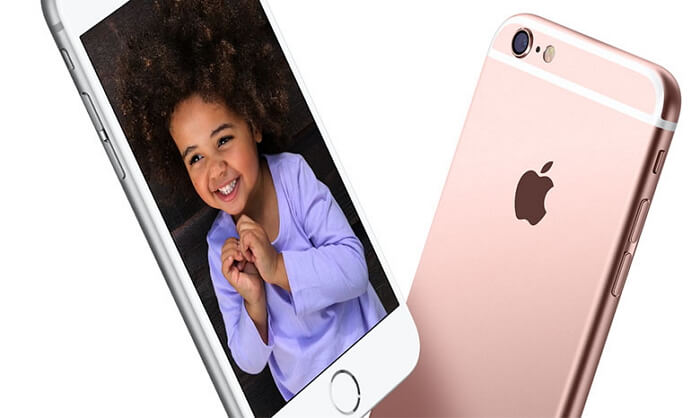 ---
3

How Do You Take Live Photos?
Just as when you take a regular, static photo, open up the Camera app and aim it at your subject.
Look at the part of the interface where you usually find your camera controls. In the middle, next to HDR, you will see an icon that looks like a circle and is yellow in color. Press it and tap to open the shutter like you normally do to take a photo.
The Camera app will then create the Live Photo. You will see a yellow viewfinder appear while this is happening. (It should only take a few seconds.)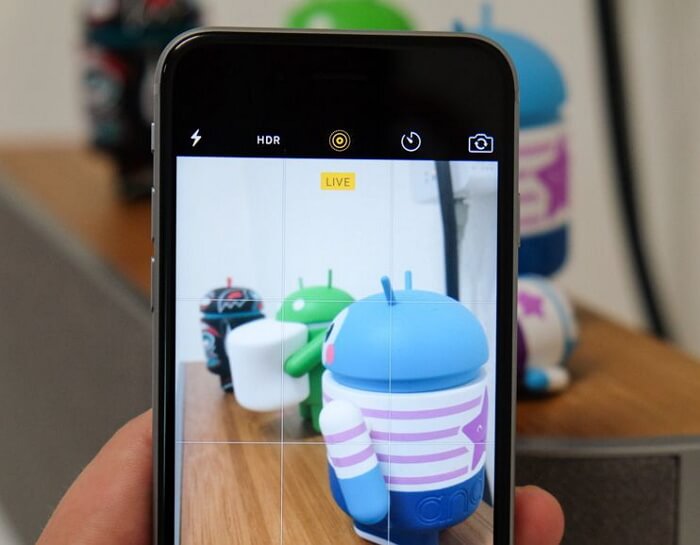 ---
4

How to Edit Live Photos?
You can edit a Live Photo using the same tools that you use to edit any other kind of photo. Just go the Photos app, then Photos, then select the Live Photo that you want to modify. Next, tap on the edit icon to edit the Live Photo.
Note that if you use any tools or apps that are not from Apple (for example, third-party ones from the App Store), then your Live Photos may lose their "live" effect. To make sure that you keep the dynamic effect, only use the official photo editing function.
---
5

How to Play Your Live Photos?
To play your live photos, just go to Photos as you normally would to view your pictures. Tap on the Photos tab to view your images. Pick the Live Photo that you want to view and long-press it. It should play while you are pressing it. In addition, you can set your Live Photos as wallpaper.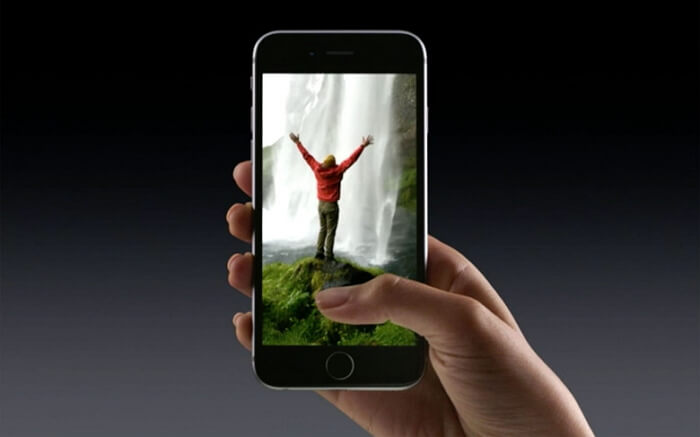 ---
6

How to Set Up Live Photos as Wallpaper or Lock Screen?
Changing your lock screen wallpaper to a Live Photo is similar to changing your wallpaper to any other kind of photo:
Go to Settings > Wallpaper > Choose a New Wallpaper.
You will see a list of default wallpapers, both still, dynamic, and live. Underneath you will see photos from your gallery. Tap the folder you want, then look through your photos.
Tap the photo you want, then tap Set.
Tap Set Lock Screen to make it into your lock screen wallpaper.
Check that the wallpaper has been correctly set by locking and then unlocking your screen. The Live Photo should be moving on your lock screen.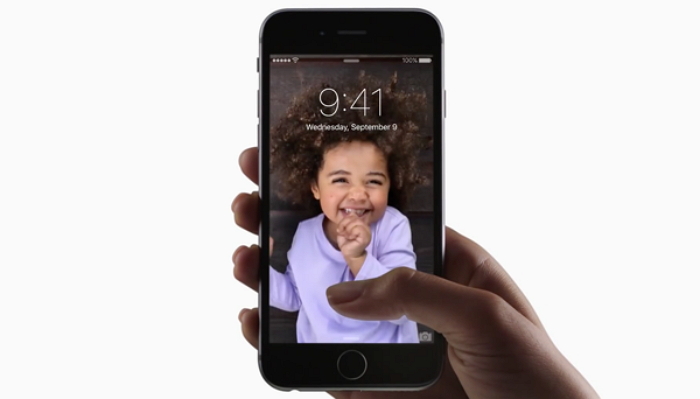 ---
7

How to Share Live Photos With Family or Friends?
Sharing your Live Photos is also as easy as sharing standard photos. Note that people without an iPhone 6s or 6s Plus will have to view the Live Photos as videos, though.
While viewing the Live Photo, tap the Share icon.
If you'd rather share the still version of the photo, tap where it says "Live."
Decide the destination. You can share via email, text message, etc.
---
8

How to Save Live Photos From iPhone to Computer?
Now you might be wondering how to save your Live Photos onto your computer. One of the best ways is to use an application called iMyFone D-Port. It helps you back up and transfer your files extremely easily, from your iPhone to your computer. To transfer photos, just follow these steps:
Download and install iMyFone D-Port to your computer and launch it.
Click "Export From iOS Device" and click "Start."
Make sure that the box next to "Photo" is selected.
Click "Next and plug in your iPhone using a USB connection.
Wait for a little while and then preview your photos on iPhone.
Select the live photos you need and then click "Export" to save your live photos to computer.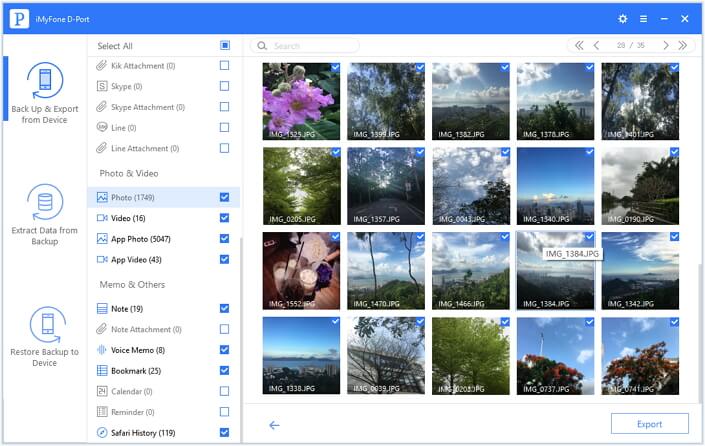 ---
9

How to Get a Still Shot of a Live Photo?
It used to be that you had to go to the trouble of editing a photo to turn a Live Photo into a still image. You can now easily turn your Live Photos into still shots by following these steps:
Open up Photos from your list of apps.
Pick the Live Photo you want from your gallery and open it up.
Tap the Share icon.
Tap Duplicate.
Tap Duplicate as Still Photo.
---
10

Which Apps Can Find Excellent Live Photos?
If you want fancy live wallpaper, there are some great apps to choose from:
#1: Live Wallpapers by Ascella Apps
This app is very organized and presents the different live wallpapers in categories that fit a certain mood. For example, you can choose wallpapers that have to do with nature, as well as more abstract ones. Best of all, they're free.
#2: Live Wallpapers for Me by Apalon Apps
If you have a bit of money ($0.99), this app offers a large collection of different live wallpapers. It's perfect for the kind of person who likes to try something fresh, since they're always adding more wallpapers every week. When you buy this app, you have unlimited access to their wallpapers.
#3: Fancy Live Wallpapers Themes
Another free option, this app provides extremely attractive live wallpapers. If you're a stickler for aesthetics and variety, this may be the perfect one for you because the visuals are impressive and the images are high definition.
---
11

How to Disable Live Photo Function?
Live Photos can take up a lot of space, since they create multiple files, and they can be pretty big. Luckily, it's easy to turn off this function. Just go into Camera, and look for the little circle icon in the top middle. Press it until it turns white (instead of yellow). Live Photos are now off.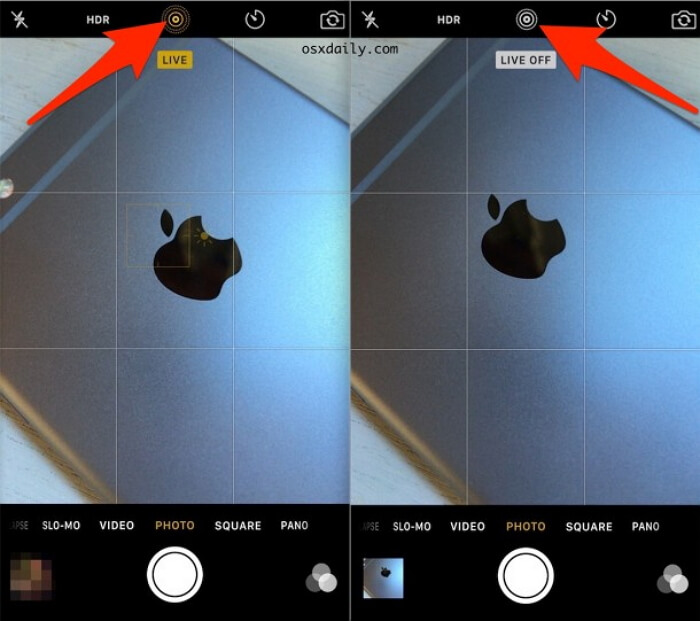 Live Photos can be a lot of fun if you wan to capture those special moments in life in full motion and sound, but don't want to commit to a longer video. It is extremely easy to edit and share Live Photos, just as you would with any other photo. Transferring Live Photos to your computer is also similarly simple, and you can use iMyFone D-Port to do this in just a few clicks.