One of the best things about the iOS firmware is that it can be customizable. Using iPhone flash tools, you can very easily install custom software on your iPhone; in fact, the process often involves updating the firmware that runs the device. This means that you can very easily get to enjoy new features and increased capability on your device and increase the device's compatibility.
Usually, this process can simply be done by connecting the iPhone to the computer and updating it via iTunes.  But what if you want more options? Perhaps your device is running a considerably older version of iOS and you would rather not jump right away to iOS 16 but want to try iOS 15. While iTunes doesn't offer you the option to choose, there are certain iPhone flash tools that will help you and in this article, we will take a look at some of them and their performance.
What Is An iPhone Flash Tool?
As the name suggests, an iPhone Flash tool is a program that allows you to flash an iPhone and as we have seen in the previous section, flashing your iPhone involves installing the firmware on the device to increase its functionality. Some third-party flash tools will allow you to install custom firmware on to the device. By custom firmware we mean, you get the choice on what firmware to install on your device something you may not have with iTunes.
Reasons Why You Need iPhone Flashing Software
You may be wondering why you should download iPhone flashing software when you can install the firmware using iPhone Flashing Software. Well, apart from ease of use, the following are just some of the reasons you would want to use iPhone flashing software:
It may help to flash the device which might be crucial if iTunes doesn't recognize the device.
iPhone flash tools often have an easy-to-use user interface than iTunes.
They will work with all iPhone models and may even be able to help you downgrade the version of iOS you are using.
Part 1. The No. 1 iPhone Flash Tool - iMyFone Fixppo
Flashing tools are normally not easy to use and for that reason, most people tend to shy away from them. But what if we tell you that there is a simple to use and highly effective tool that can help you install custom firmware on your iPhone in just a few clicks?
Well, there is and it is known as iMyFone Fixppo. This tool is primarily designed to fix iOS related issues and to do that, it flashes the device. The best thing about Fixppo is that it allows users to select the firmware they want to install on their device, thereby acting as the perfect iPhone flash tool.
It can be instrumental in helping you fix all iOS-related issues.
It is easy to use. In just a few simple steps, you can install the firmware of your choice on to the device.
It utilizes two recovery modes, the standard mode which can fix all common issues without data loss and the advanced mode which is more useful for more serious issues.
It is fully compatible with all iOS devices and all versions of iOS.
It can also run on both Windows and Mac.
Here's how you can use iMyFone Fixppo to install the firmware on your device:
Step 1: Download and install Fixppo on to your computer and then launch the program. In the main window, click on "Standard Mode" to begin. Connect the iPhone to the computer and then click on "Next". You may need to put the device in DFU or recovery mode. To do that, simply follow the instructions Fixppo provides.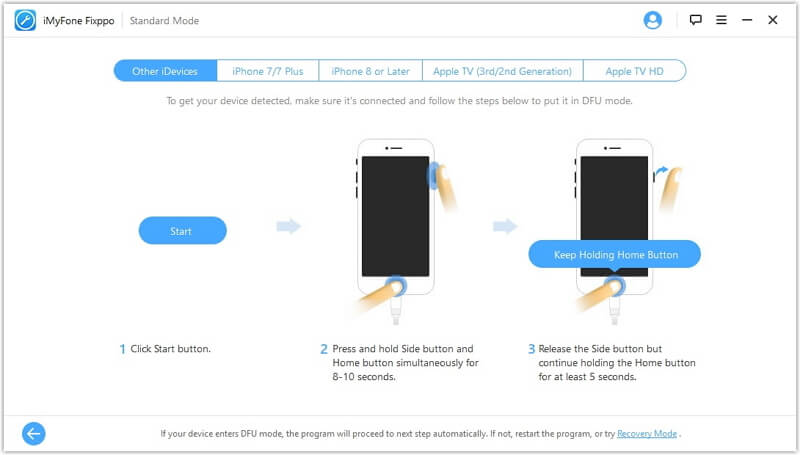 Step 2: Once the device is in DFU/ recovery mode, you should see the option to download firmware. Select the firmware you would like to install on your device from the options presented under "Firmware Version" and then click "Download".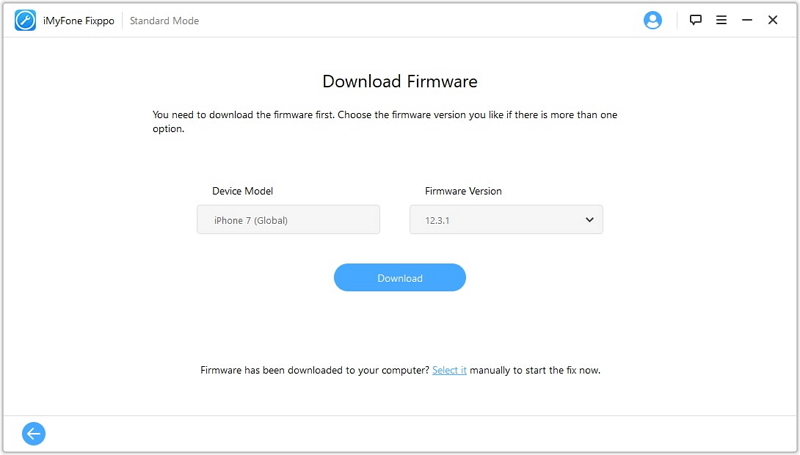 Step 3: Fixppo will download your selected firmware and extract it. Simply click "Start" to allow the program to install the firmware on to your device while fixing any issues.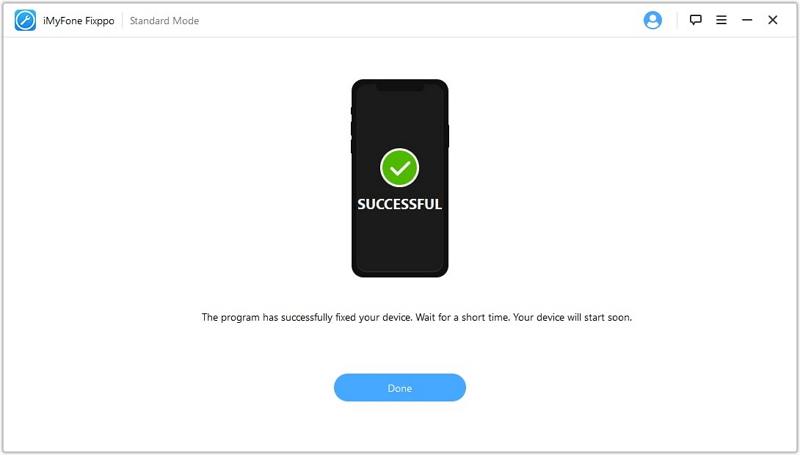 As you can see, this program's strength is that it will flash your device without data loss. In a few minutes, your device will be running whatever firmware you want it to. Now download Fixppo which has been recommended by many media sites.

Part 2. The No. 2 iPhone Flash Tool - 3uTools
Another option to help you with iPhone flashing is 3uTools. This tool is marketed as an all-in-one solution for iPhone data management. Aside from allowing you to install iOS firmware on your device, 3uTools can help you manage the photos, videos, and music on your device as well as backup the data on the device.
It presents some available firmware options, allowing you to choose the firmware you want to install on your device.  As useful as 3uTools can be, there are various disadvantages of using this tool:
The program is not user-friendly that can be confusing to the average user.
It can't be used to fix any issues on the device as you install new firmware.
The product doesn't provide an easy-to-follow guide to help you flash the iPhone.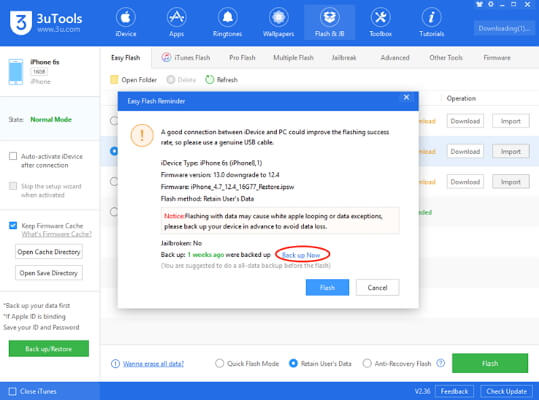 Part 3. Review of the Two iPhone Flash Tools
To make it easier for you to choose between the two, we will create a comparison table so you can see all the features at a glance:
| | Success rate | Needed time | Difficulty | Fix system issues at the same time |
| --- | --- | --- | --- | --- |
| iMyFone Fixppo | High | Short | Easy | Yes |
| 3uTools | Medium | Long | Complex | No |
Conclusion
It is now up to you to select the most suitable iPhone Flash tool to use. Let us know what you are thinking of both tools and which one works best for you in the comments section below.