Question
Can you track someone's location on WhatsApp?
Yes, you can track someone's location on WhatsApp. WhatsApp itself offers "Share Location" feature, which allows users to share location in both one-on-one and group chat. Except for that, you can take advantage of some online services or WhatsApp location trackers. Each possible ways are discussed below. To be honest, some of them work, but some may require a lot of effort.
1. How to Share Location with Others on WhatsApp
Easy         3mins
Instead of choosing to resort to drastic measures to get someone's location via WhatsApp, you can simply ask the person to share their location with you. WhatsApp like many other apps has an in-built and free feature that allows users to track the real-time location. This makes it very easy to check an ETA or ensure your family or friends stay safe.
Here's how you can track location via WhatsApp default feature (This should be done on the target device you want to track).
Step 1: Open a chat or a group chat in WhatsApp and then tap on the attach file symbol.
Step 2: Click on "Location" in the options presented and then choose "Share live location".
Step 3: Select the duration to share location and tap "Send". You can share the location for 15 minutes, 1 hour or eight hours.
Then you will see the exact location of the phone using Google Maps. If the request is send to a group chat, then everyone in the conversation can see the position. However, for this method to efficiently work, you need to reach agreement with the other person. Otherwise he can decline the location sharing request at any time.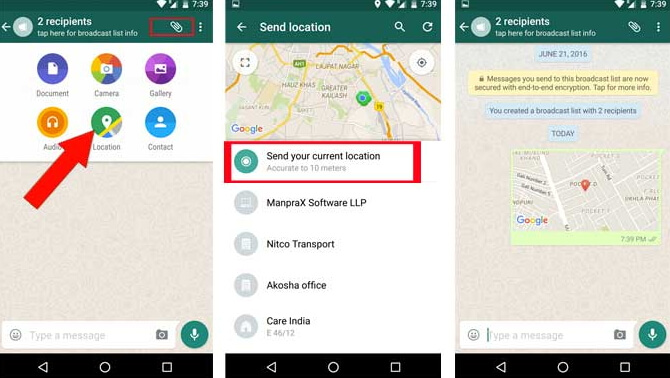 2. How to Track WhatsApp User Location without Knowing
Easy         5mins
Before we start jumping into other solutions to track someone on WhatsApp, there are several things to clear up. Finding someone via Command Prompt, hosting or IP address doesn't apply to everyone. You need to be very tech-savvy to figure out how these methods word and avoid scams. If you really want to know how to track someone location and the above mentioned WhatApp location sharing don't work out, then you can look into a third-party solution – FamiGuard Pro. The state-of-the-art GPS location technology it adopts can help you accurately find people's location.
Using app like FamiGuard Pro will save you a lot of trouble and some important advantages are listed here:
You can use it to locate anyone, even if he/she is not your WhatsApp contact.
After installing it, you can remotely track the location from its online dashboard without notifying the target.
Since the app is hidden on the target device, you can track someone without knowing.
The location info is being uploaded in real-time. You can also check the previously visited places.
Professional knowledge is not required to use this app. You can finish the download, installation and configuration in one go.  
The app is easily accessible. Now follow the steps to know how to locate someone using FamiGuard Pro.
Step 1: Sign up an account and purchase to plan. It's true that FamiGuard Pro will cost a few bucks but you will definitely get the best result.
Step 2: Hold the target device, download this app by visiting an.famiguardapp.com and finish installation. The setup wizard is very clear on the app interface, so you directly following it without thinking.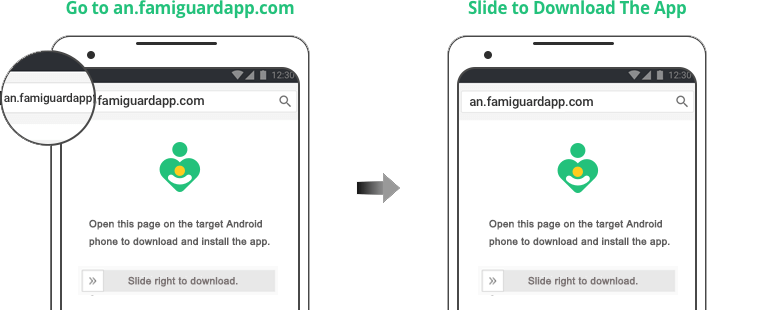 Step 3: You will find the app icon disappearing after installation. Don't worry, this is to avoid the target knowing it. Now you can login the online dashboard and select "Locations" from the left panel. A map view with the current location is visible. If in need, you can also use FamiGuard Pro to track WhatsApp messages, activities, photos and more.
Check the Live Demo it provides and experience all the features.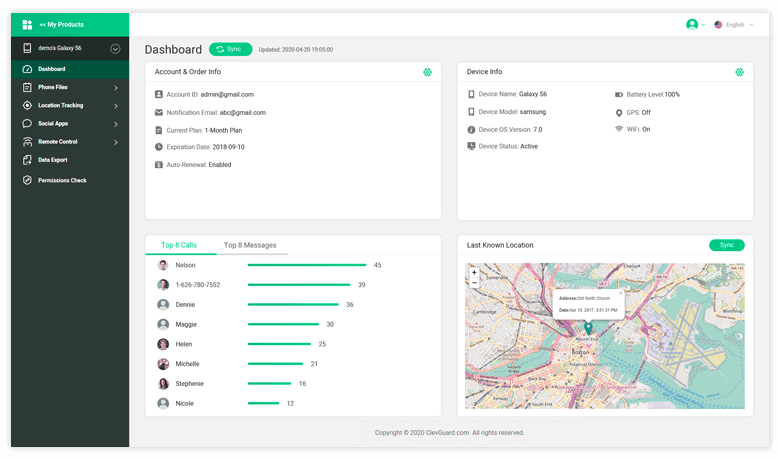 3. Check Someone's Location on WhatsApp via Command Prompt
Medium         10mins
Another easy way to track someone's WhatsApp location is to use the Command Prompt feature on your computer. This can only work with WhatsApp Web but it is highly effective and very easy to do. The following simple steps will show you how.
Step 1: Begin by opening WhatsApp Web and start a chat with the person you want to track to obtain their IP address.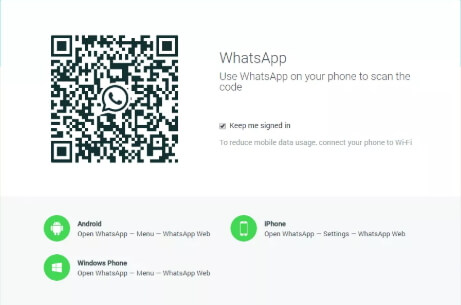 Step 2: Close all apps running in the background (except the browser you are using) to prevent interfering with the process. Then on your keyboard, hit Ctrl + Alt + Delete to open the task manager.
Step 3: Hit Win +R on your keyboard to open the "Run" function on the keyboard. Type in "cmd" on the field and then hit enter.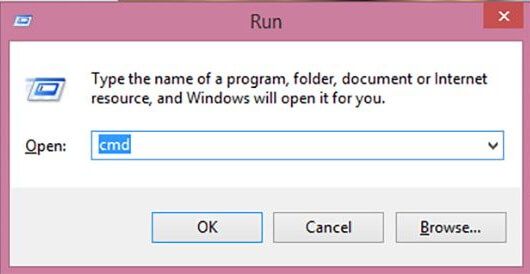 Step 4: In the command prompt that appears, type in "netstat-an" and then hit enter. Write down the IP address that appears before closing the command prompt.
Step 5: You can then go to http://www.ip-adress.com/ip_tracer/ and enter the IP address to determine its approximate location.
4. Find Someone on WhatsApp via Tracking Link
Hard         15-30 mins
You can also create the tracking link that you send to the person you want to locate. This tracking link will then provide you with information about the person's whereabouts. Here's how to do that;
Step 1: To begin, you need to create a free web hosting account. You can do that at My3gb, 000webhost or even Hostgator. Log in to your account and then click on "File Manager." Download the ZIP file names "Tracking ZIP File."
Step 2: Unzip the downloaded file to extract the 3 files in it. Now, upload the files in the root (public _html) folder of the file manager in your hosting account.
Step 3: The link you need to send to the device you are tracking will be named; Techhacks.my3gb.com
You can find all the information you need about the device you are tracking on the log.txt file on your root folder.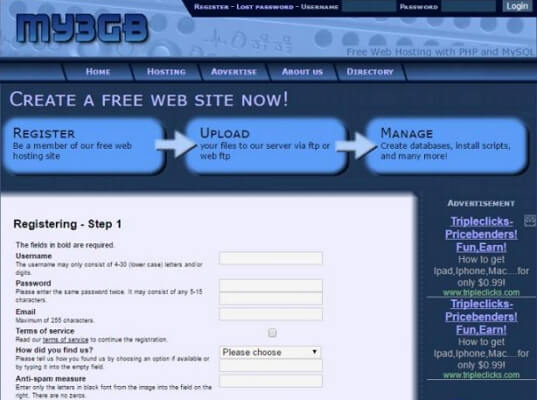 5. Find IP Address on WhatsApp via InspectLet
Hard         30mins+
InspectLet is a service that allows users to track the IP address of any person you are chatting with on WhatsApp or Facebook. This is not the regular way we will use to track location using WhatsApp but you can also have a try. Another reason we don't recommend it is that the pricing plan is very expensive for the average user. Nevertheless, let's have a look how to use it.
Step 1: You need to register here https://www.inspectlet.com/ and then log in to your account.
Step 2: You will then be provideded with a tracking code that you can send to the person you wish to track.
Step 3: Once they open the link with the code, InspectLet will begin to send you the location of their device and other data.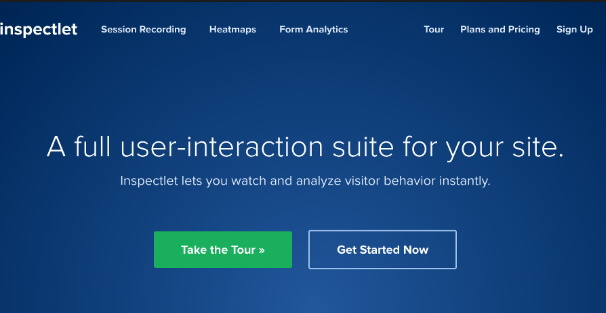 Bonus Tip: How to See Someone's Deleted WhatsApp Messages without Them Knowing
If you are worried about that your children had WhatsApp conversations with villains, or want to know what your loved ones are chatting with their friends on WhatsApp, you may try iMyFone ChatsBack. With its help, you can see the WhatsApp chats easily, including the deleted messages.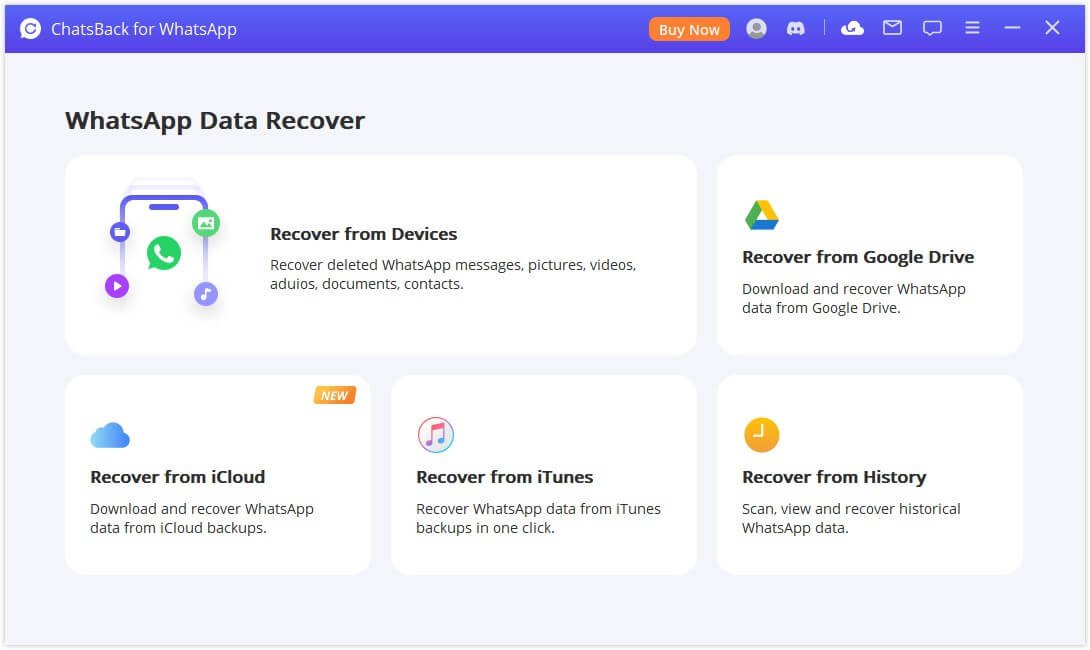 You can check the WhatsApp chats with a couple of clicks and don't need to hold the device for a long time. If he has backed up his WhatsApp messages on iTunes or Google Drive, it will be more easy for you to access the data. It can also help you get back deleted or lost WhatsApp messages. Try now.
Write In the End
If you just want to keep a close eye on the location of close people, using the default WhatsApp location tracking features is the best bet. It comes without any cost and the location is shared in real-time. In case they refuse your request, or you want to track cell phone location without them knowing, you can take FamiGuard Pro into consideration. It's efficient, light-weighted and most importantly invisible. The rest of methods prove to work, but they require a bit of work on your side.
Tips
Why you might need to track Someone's location on WhatsApp?
—— As of 2020, WhatsApp has a userbase of over 2 billion people around the world, and that means almost every third person on this planet has WhatsApp installed on their phones. Thus, in case of any emergency, or in any urgent requirement to find out the location of your loved ones, WhatsApp comes extremely handy. Tracking location is not always about spying on someone or keeping an eye on your spouse or anyone else. Tracking location through WhatsApp can ensure the safety of your kids, your loved ones, and it can also save you and the ones you care about from threatening situations..