Moving to an iPhone hasn't always been easy. Some users worry that their Android data will be incompatible and while this might sometimes be the case, it's unlikely. Fortunately, with the Move to iOS app, it's easier to transfer your data to an iPhone. However, you might still encounter an issue from time to time. Some common situations include Move to iOS transfer interrupted, being stuck on preparing or stuck on transferring, "could not communicate with device", "Move to iOS taking forever" or something like these.
Part 1: General Methods When Move to iOS Not Working
Here are a few basic methods you can try if Move to iOS not working.
Method 1: Check The Network Connection on Both Devices
The first thing you should do is to make sure that both devices are connected to the same network. You can find the network settings for both iOS and Android within the "Settings" app. If they are connected to the same network and you can access the internet fine, the network isn't the issue.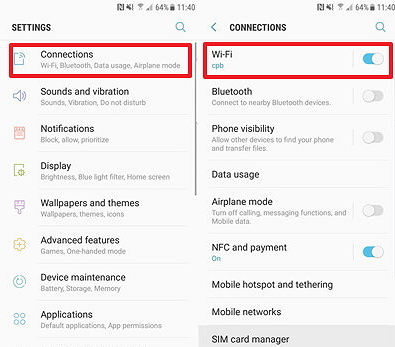 Method 2: Restart Both iOS & Android Devices
Simply turning a device off can commonly fix this type of problems. Go ahead and turn both devices off -> wait a few minutes and turn them back on -> then try again.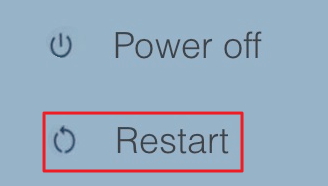 Method 3: Switch between Wi-Fi and Mobile Networks
Some may wonder does Move to iOS need Wi-Fi. If you're moving from an Android device to an iOS device, disable the Android's Wi-Fi connection and try using mobile networks instead. After a few minutes, if you don't yield the results you need, try Wi-Fi again.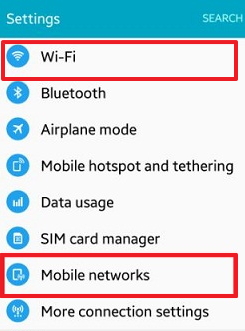 Method 4: Put Android into Airplane Mode
Another quick solution is to enable Airplane Mode for a few moments on your Android device. This completely shuts down the device's network connections and can be helpful to fix Move to iOS not working.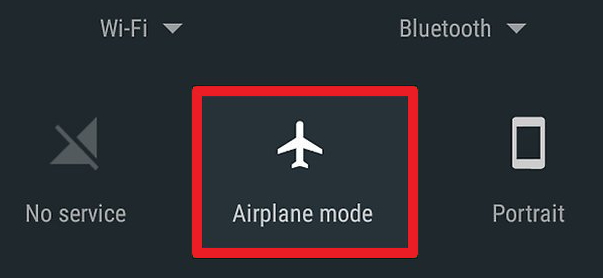 Method 5: Download & Install Latest Firmware
Most importantly, ensure that both devices have the most recent firmware installed. Every iOS and Android update includes bug fixes and if the problem you're experiencing is already known, it may well be fixed.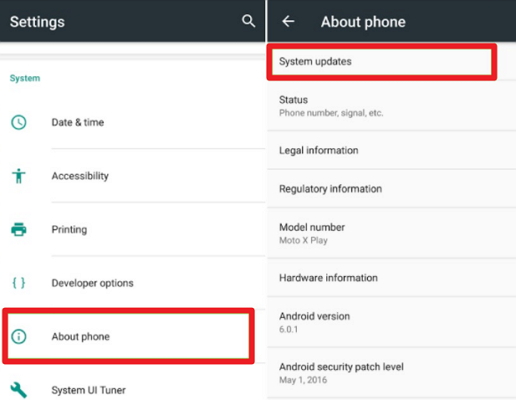 Part 2: Alternative Way for Move to iOS App Not Working
An alternative solution is to avoid the Move to iOS app altogether and take the manual approach. Below is the alternative fix which we can find for you.
Step 1: Move Files from Android to Computer via USB
Choose one according to the type of computer you're using.
For Windows computers:
Connect your Android device using a USB cable and unlock it.
On the device, tap on the notification "USB for..." which appears and choose "Transfer files".
Back on your computer, a file explorer will appear. Drag the Android files to a folder on your computer that you can access later.
When you're finished transferring, disconnect your device.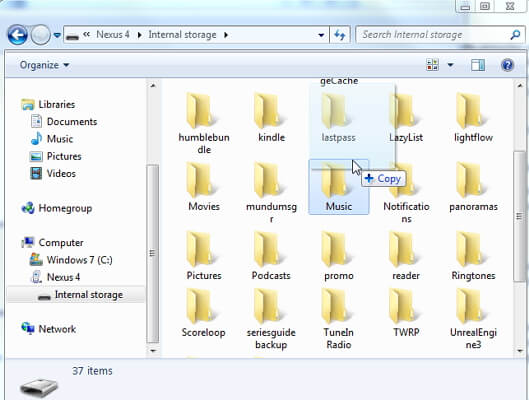 For Mac computers:
Connect your Android device with a lightning cable and unlock it.
Download and install the "Android File Transfer" program.
When a notification "USB for..." appears on your device, tap on it. Then select "Transfer files".
Back on your computer, use the Android File Transfer windows to drag files off of your device.

Windows and Mac computers are very easy to use and help you when Move to iOS app not working. So after getting your data off your Android, you can now drag the data onto iTunes and sync it with your iPhone.
Step 2: Transfer The Moved Files from Computer to Your iPhone via iTunes
Use a lightning cable to connect your iPhone to a computer.
Open iTunes and click on the device icon, then on "File Sharing" from the sidebar.
Choose an app that you want to transfer data to from the list shown.
Click "Add" and locate the files that you want to transfer to your iPhone.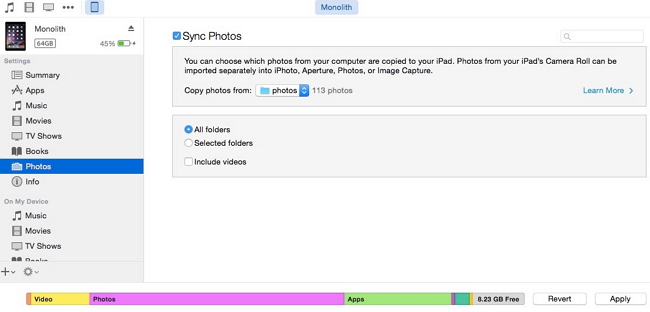 Repeat this process until you've transferred all of the data that you want to have on your iPhone.
Tip: iPhone to iPhone Transfer Tool - iMyFone iTransor
Finally, we'll be showing you iMyFone iTransor. Currently, iMyFone doesn't support moving files from Android to the iPhone, although it will be added in the future. But if you're going to transfer from iPhone to iPhone, this is the perfect tool. Also, the direct transferring data from iPhone to iPhone is not supported now, but it is coming soon.
Selectively back up data from your iPhone for free.
Extract data from your iTunes or iCloud backup.
Restore data from your iTunes, iMyFone, and iCloud storage without overwriting the previous backup.
Try for free before purchasing!
Compatible with iOS 13/12, iPhone 11/XR/XS/XS Max/X/8.
It is the perfect iTunes alternative tool. If you're moving your data from iPhone to iPhone, this is the way to go about doing it.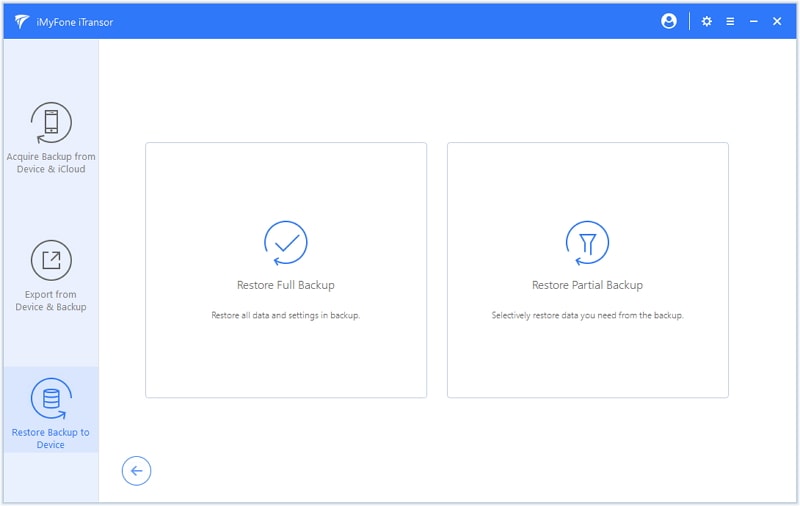 To Conclude
There are a few different solutions to fix Move to iOS app not working and we've detailed the most effective ones above. We suggest you try each of these methods out and. If the general fixes don't work, try the alternative way.