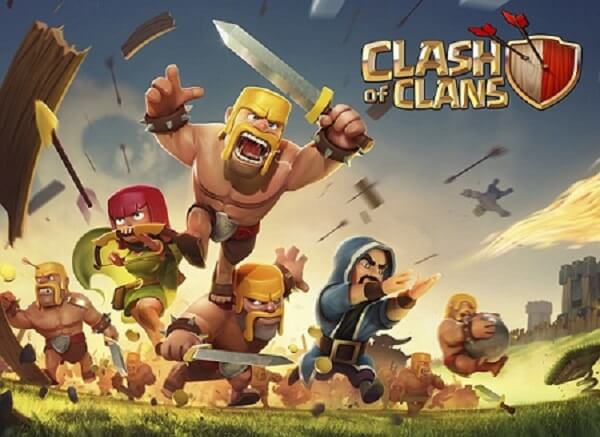 Are you ready for Clash of Clans PC version?
As the Chief of your Clan, you have immense responsibilities to stay strong and protect your village from all odds. So, are you ready for the biggest conquest of all time? Clash of Clans, developed by Supercell Corporation, is a war-based strategic game that has had everyone's attention since its launch in 2012-13. The incredibly designed fantasy world received positive reviews from critics and gamers alike.
The fun is doubled when you play the game on the bigger screens of your PC. Although the official game is only available for iOS and Android phones, we have some easy ways to play Clash of Clans on your PC and laptops as well.
The Gameplay of Clash of Clans for Beginners
The multiplayer game is a complete package of fun, excitement, and unlimited adventures. The praiseworthy graphics and interesting gameplay keep the player hooked for hours and hours.
If you are familiar with Clash of Clans, you can directly jump to Part 2 and start to play Clash of Clans on PC. Now, let's GO!
---
The game is set off with the player as a chief of a village assigned various tasks to survive and thrive in the competitive environment.
Chief's major duties include:
Building their village using resources obtained from raiding other villages. The establishment of the village includes constructing buildings and defensive towers to protect themselves from invaders.
Training Troops to help them build and fight off enemies.
Invading other villages to expand their territories and resources.
Fight Clan wars with groups of up to fifty people.
Tiers of Soldiers:
There are three tiers of soldiers in COC:
Tier 1: Barbarians, Archers, Goblins
Tier 2: Giant, Balloon, Wizard, Wall Breakers
Tier 3: Healer, Dragon, P.E.K.K.A
Main Resources:
For the above tasks, players need strategic utilization of their resources. The main resources in the game include:
Gold and elixir to build and upgrade defenses, traps, and the village buildings.
Elixir and Dark Elixir are used to train and upgrade troops and spells.
Gems, the premium currency to buy boosters and cosmetic items.
Each attack by the player is ranked on a three-star scale and is timed to three minutes. The single-player campaign at levels 51-75 allows players to attack fortified goblin villages to earn gold, elixir, and dark elixir in higher levels.
The game becomes even more challenging and exciting when leaders challenge other leaders for war. You can choose from 5v5 to 50v50 configurations along with other play modes such as friendly challenges, Clan Games, and much more.
---
Tips to Ace the Game:
Clash of Clans is the most popular strategic game that demands patience and techniques to win. But our tips verified by experts will help you become the unbeatable chief world has ever seen.
Save the gems for the rainy days.
Spend gems to buy builders who will build multiple buildings at once.
Focus on attacking more villages instead of trophies.
Boost the training of troops or buy a shield to protect your village.
Try to build a good village layout with resources and trophies stored tactfully.
Collect free resources through upgrading mines and collectors.
Protect your shield at all times. Do not attack any village when your shield is on otherwise it will break.
Joining a clan increases your chances of winning and enjoying incredible loot.
Upgrade your defenses and troops to survive.
Keep all types of soldiers in your army. You will need swordsmen, wizards, dragons, everyone on board.
How Does Clash of Clans Work On PC?
Now, when you are fully aware of the beauty of this game, you will realize that to do justice to the intense battles in this game, you will need bigger and better screens of your PC This way, you will have no worries about charging your phone, disturbing notification or answering calls.
So, how is it possible?
Using the best screen mirroring app like iMyFone MirrorTo or the Android emulators to enjoy your clashes on your PC screens.
Play Clash of Clans via iMyFone MirrorTo (Trending)
The top trending method to play the famous Clash of Clans pc version is to use iMyFone MirrorTo. The screen mirroring app allows you to enjoy all your Android games on your computer without any hurdles.
Just mirror your phone screen to the computer, and all your activities will be duplicated over your computer. The convenience of using this software is that it is compatible with Android 11 as well.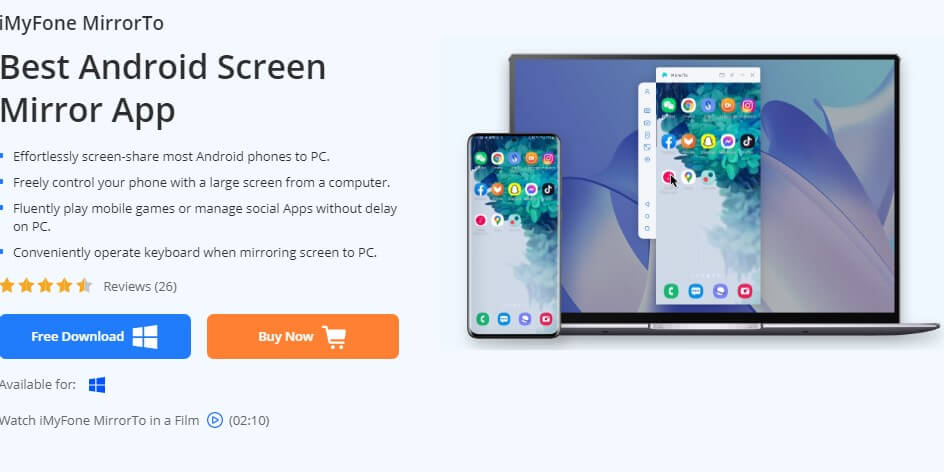 Features of iMyFone MirrorTo:
Adjusting to the game becomes easier as you can use both keyboard and mouse.
Take screenshots of your gameplay to capture valuable moments.
Saves you from complicated connection procedures.
Use all your social media apps and play games on PC simultaneously.
Stable connection with the flawless mirrored screen.
Steps to Follow:
Step 1: Head over to the official website of iMyFone and get the MirrorTo from product list. Once installed, launch the software on your PC. It is compatible with Windows 10/8.1/8/7.
Step 2: Insert a USB cable to the computer's USB port and connect your Android devices to the computer. Make sure to use a good-quality USB cable for the purpose.
Step 3: In the 'Developer' option, turn on 'USB Debugging'. Go to Settings > About Phone > Software information.
Step 4: Allow permission on your phone to automatically install apk on your device.
Step 5: This will successfully mirror your phone screen to your computer. Use a keyboard and mouse to play and enjoy Clash of Clans pc.
Play Clash of Clans Using Android Emulator
You can also use an emulator to play the game. But with several Android Emulators available on the market, which one will be the best suited for your gaming needs? Try our handpicked emulators for increased fun and thrill.
1. BlueStacks
It is impossible to talk about emulators and not include BlueStacks in the list. With millions of users worldwide, it is the first choice for most as it works perfectly for both Windows and Mac. Its Multi-instance allows you to play from multiple Clash Of Clams account together. For the best and smoothest gaming experience, BlueStacks has no comparison.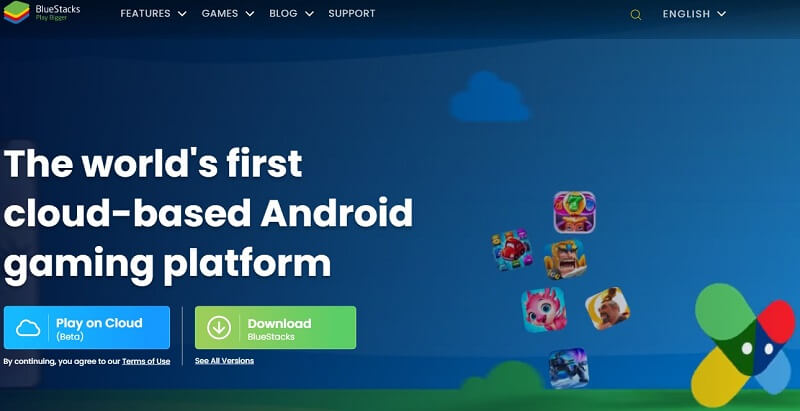 How to Use BlueStacks Emulator? 
Install BlueStacks from the official website.
On your Google Play, Store sign-in to your account.
Search for Clash of Clans in the search bar.
Install the game and start playing COC on PC.
2. LDPlayer
LDPlayer is another powerful emulator on the list. It brings fast and smooth gaming sessions to your computer screens. The software is free to download, giving it an edge over others. This lightweight emulator does not burden your PC and provides high performance and fast loading speed. You can enjoy macros and operation recordings besides incredible graphics and incredible animations. It is perfect for hard-core mobile game.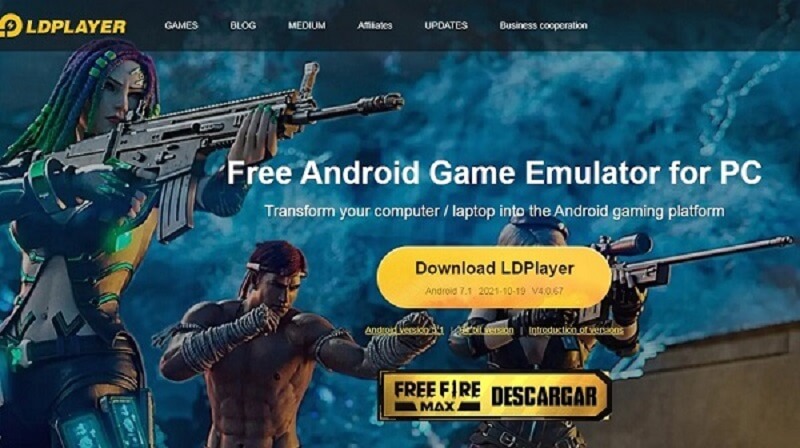 How to Use LDPlayer Emulator? 
Download the LDP layer and launch the software on your PC.
When you will open the newly installed app, you will have no external apps installed. Click on the System apps folder and click on the Play Store.
You will be asked to sign in to your Google account. Download the game and save it on your PC.
Now, click on the Download APK file to install inside the LDPlayer.
Get ready to open your apps.
3. Andy-Android Emulator for PC
If you wish to enjoy stunning features free of cost, try Andy for your PC. Andy offers complete access to local file systems along with microphone and camera integration and the hardware console.
Without any interference, you can enjoy the same gaming experience on your Windows and Mac PC. You get to enjoy ideal gameplay, stability, and connection. Besides being easy to use, it has a straightforward user interface, lets you sync apps from PC to your smartphone, and allows you to use your smartphone as a remote control device. Just meet the minimum system requirements and start your game on the big screen.  
How to Use Andy-Android Emulator? 
Download Andy from the official website at Andy.com.
Open the software and it will install automatically.
Andy icon will appear on your desktop. Open Google Play store.
Search for Clash of Clans and click on the install button.
Enjoy the game on your PC for unlimited fun.
Tips to Play Clash of Clans on Windows PC
Since you would either be using a screen mirroring app like iMyFone Mirror To or an emulator on the list, here are some quick tips to have a better flawless experience.
Make sure your computer is compatible with the chosen software's minimum requirement.
Make sure you download CoC from a reliable source, like LD Store or Google Play.
You will be required to log in to your Google account during the installation, and if you have a CoC account already connected to your Google account, you will have to use it now.
FAQs about Clash of Clans for PC
Q1: Can I Access My COC Account On PC Also?
Whether you choose to use an emulator or a screen mirroring app to play games on PC, you will be able to access your same account. You will just need the same Google account and password.
Q2: Is It Possible To Play COC Without A Screen Mirroring App?
Officially, it will only be possible if the developers decide to launch the official game for Windows and Mac. For now, only the Android and iPhone versions are available. However, you can also use screen mirroring app like iMyFone MirrorTo or emulators to play the game on PC.
Q3: Is It Legal To Play COC On PC?
The above-stated methods are all safe and legal to try. Start your clashing marathons with no worries of getting banned or restricted.