Have you ever used Google to send texts from computer? Maybe you have heard Google Voice, Google Fi and Google Messages for web. Due to so many programs that make you difficult to judge and select, sometimes you're empty handed. Fortunately, this article will give you 2 helpful methods to help you send texts from computer.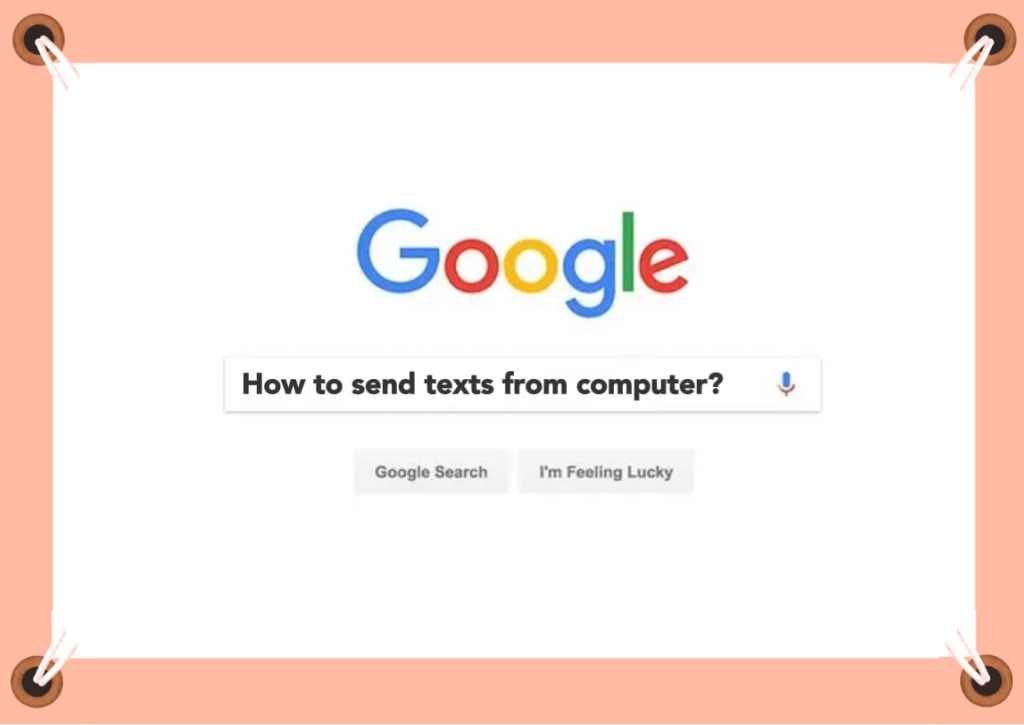 Part 1. Send Texts from Computer with Google [Direct Way]
Google Messages is the Goolge company's latest service (Full name: Google Messages for web). It combines old-school SMS with RCS and it has all sorts of cool tricks. Sending texts from Google Messages makes it much easier to contact with your friends and family. It's one of the app's best features, and well worth taking a few seconds to set up.Here's how to use Google Messages on your laptop or desktop.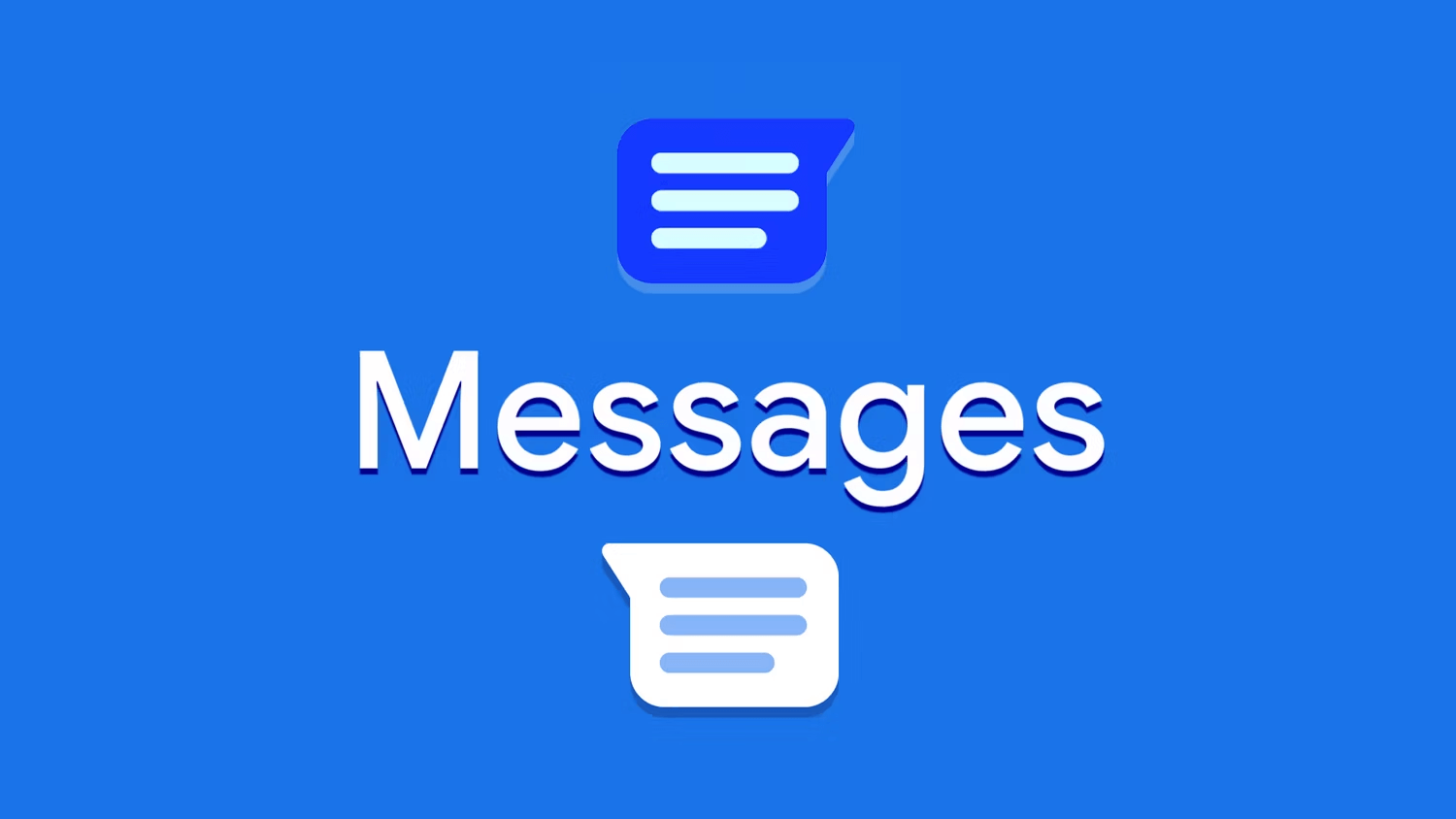 Althougt some devices ship with Google Messages pre-installed, like Pixels and Galaxy S22 devices, it doesn't mean that everyone can use this feature. If Google Messages isn't downloaded on your device yet, please get if from the Play Store. And then, we will show you how to send and receive Google Messages on your computer below.
Step 1.Head to Google's Messages website on your computer. Then, click Messages for web in the top-right corner.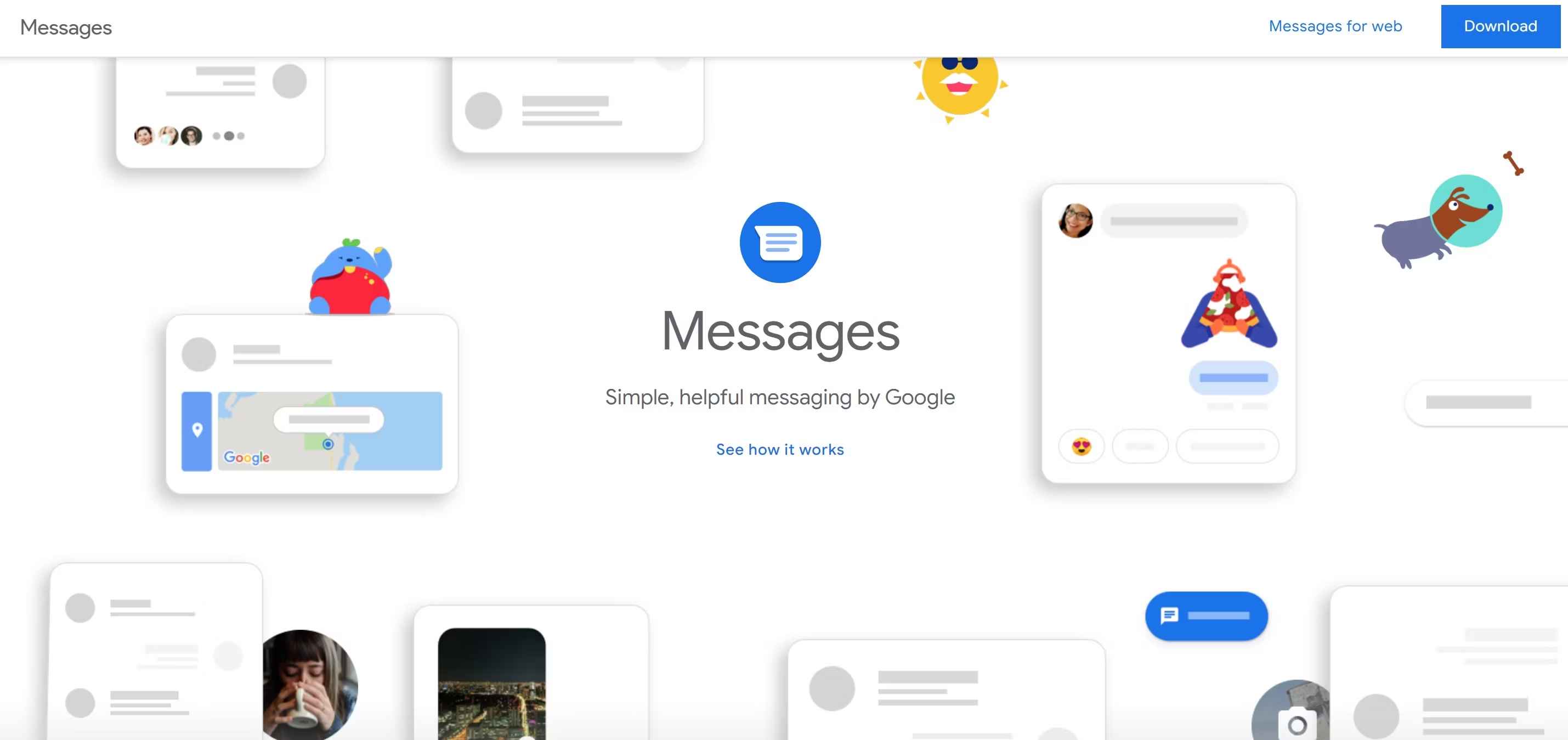 Step 2.Open Google Messages and select Device pairing. After that, click QR code scanner to open phone's camera to scan the QR code on the computer. Finally, you can send messages from computer via Google Messages.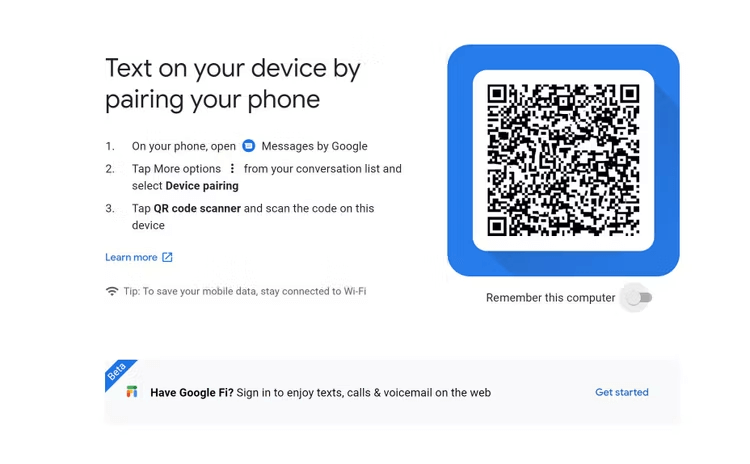 Note
Users are allowed to access the Messages web client on one device at a time. That means users need to repeat the process above when syncing their device's inbox with other browsers.
Google Messages for web only works with Android. Make sure to download the latest version of Messages by Google.
Part 2. Send Texts from Computer without Google [Awesome Way]
iMyFone MirrorTo is one of the best iOS and Android screen mirror apps. Not only it allows users to mirror their device's screen to computer, but also users to do everything they want on a large screen without delay. They can do things like sending and receiving messages, watching TV and playing mobile games. The introduction of its key features and full giude will be shown to you as below.
Key Features of iMyFone MirrorTo
Send texts from computer with several simple clicks.
Edit texts freely with a large screen from the computer.
Deliver texts conveniently as well as clearly with no delay.
Deal with texts efficiently on SMS without any restrictions.
Here are the steps to send texts from computer via iMyFone MirrorTo without password.
Step 1.After downloading, install iMyFone MirrorTo to your computer.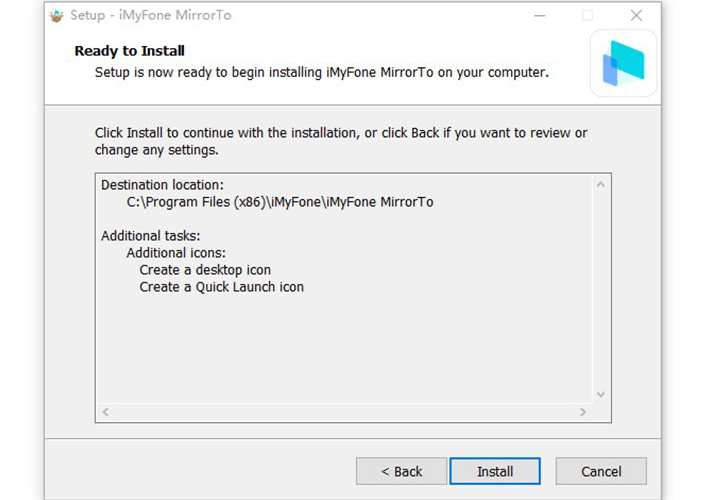 Step 2.If you don't have driver, please install it first. After that, reconnect your iPhone and restart MirrorTo.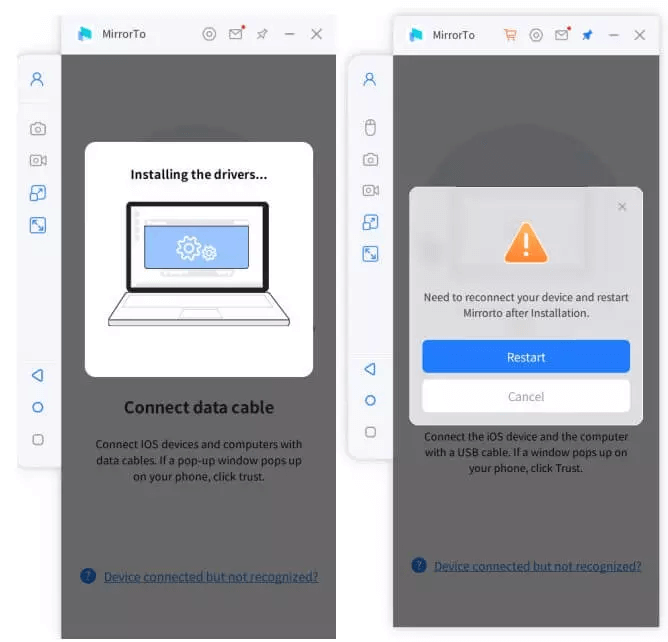 Step 3.Go to Control Center -> Screen Mirroring, and then you can see your iPhone screen on the computer.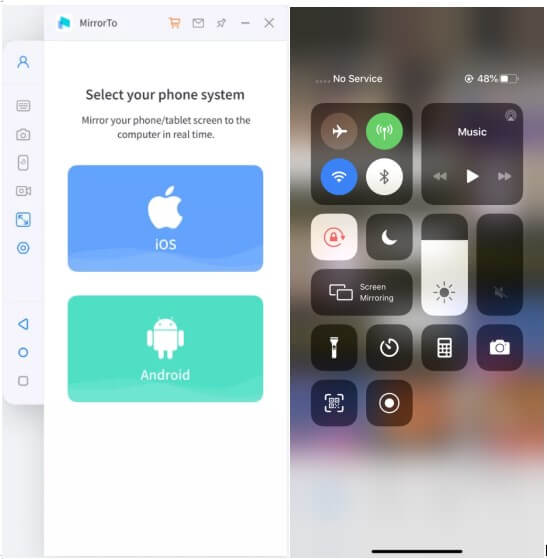 Step 4.Go to Settings -> Bluetooth and connect your iPhone and computer with bluetooth. And now, you are free to send texts with a big screen from your computer.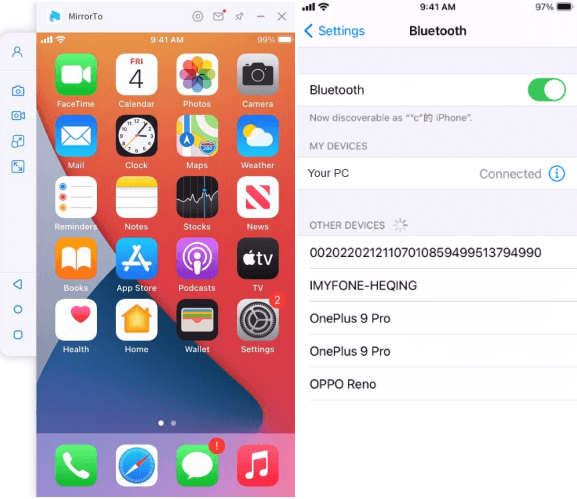 Note
This guide is for iOS devices. Here is the full guide of Android version, you can mirror your Android device with slightly different steps.
Part 3. FAQs about Sending Texts from Computer with Google
1

What Should I Do If I Cannot Connect My Mobile Phone to Computer?
If you use Google Messages to connect your phone to computer. You can scan the QR code again. Sometimes the network connection is not smooth enough. But if you use a third party tool, like iMyFone MirrorTo, you can connect your mobile phone and computer with other USB ports. Then, check whether the computer can recognize your mobile phone.
2

How to Connect Mobile Phone to Computer with Bluetooth?
It is quite easy for you to connect mobile phone to computer with bluetooth via google, just scan the QR code. But make sure your network connection is stable and strong When pairing your phone with computer. Additionally, if you use iMyFone MirrorTo, please check whehter your computer is compatible with your mobile phone. Then, connect your TV and phone to the same Wi-Fi network.
3

How Can I Change the Font Size of My Texts from Computer?
Firstly, if you are use Google Messsages for web, just press the zoom function on the upper right corner of the web page. But, you can change your screen size when mirroring. All you need to do is to play around with the aspect ratio and select the one that best fits your requirements. Otherwise, the screen as well as your texts will always display on the maximum size.
4

Can I Send Texts From Computer with Google Fi?
Well, with Messages for web, you can use your computer to text with your friends. But with Messages for web with Fi, you can also make voice calls and get voicemail messages on your computer.
Conclusion
That's all about today's theme. You can use Google Messages to send and receive texts. However, the fastest way is to use iMyFone MirrorTo. With its intuitionistic and concise interface, users can get on board quickly. At the same time, beginners can benefit from its powerful features and make full use of it. It is no exaggeration to say that iMyFone MiirorTo is worth trying!