Screen sharing between your phone and your television should be a no-brainer these days, especially with so many devices providing the content.
But which app can we use to mirror our mobile device with TCL TV? Below, we show you three possibilities you can use to connect your device (iPhone, iPad, or Android) to your TCL TV screen.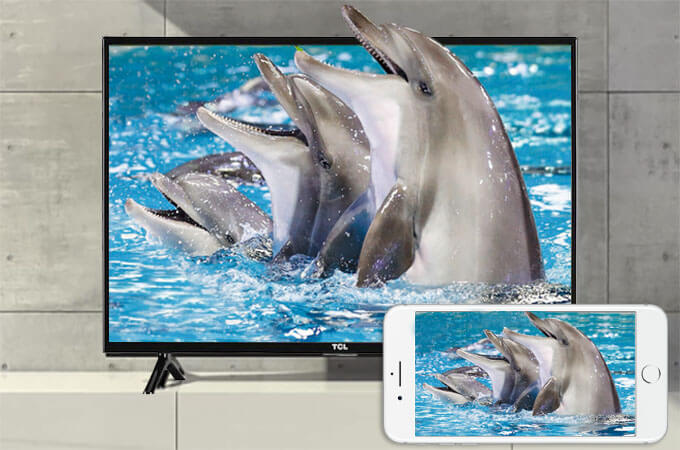 The Best Methods to Mirror Phone to TCL TV
Method 1: Screen Mirroring iPhone to TCL Roku TV
The most current Roku version now supports airPlay and Apple HomeKit. So you can eventually mirror your iPad, iPhone, or Mac desktop to select 4K Roku devices, such as the TCL TV. Screen mirroring enables you to project everything currently shown on your iPhone's screen onto your television. You can also use the buttons on the side of your iPhone to control your TV and even adjust the volume on your television.
Here's how you share your iPhone screen to a Roku player:
First:The Control Center must be accessible in your iPhone to share your iPhone screen with a Roku device.
Second:Under Screen Mirroring, choose your Roku device on its drop-down menu that appears.
Finally:On your iPhone, input the code that displays on your television and press the "OK" button.
Using your Roku device, go to Settings > Network. About and look for the name of the WiFi network that your device is currently connected to. Afterward, you can modify your WiFi network settings by navigating to Setting > Network, Set up connection and choosing Wireless.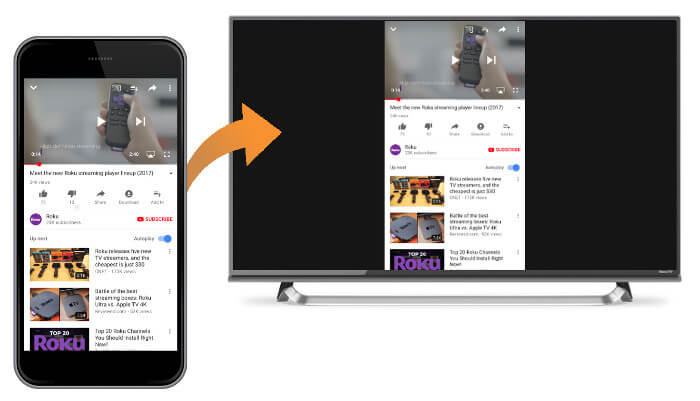 Pros
If your Roku device does not support AirPlay, you may still cast movies, music, and pictures to your TV using your iPhone.
Although Roku offers higher-end versions, we find that the lower-end ones do a good job for us.
Cons
You need a stable WIFI to make it possible.
Note: Keep in mind that your Roku device is operational and linked to the same WiFi network as your iPhone if you do not see it displayed in the list of available devices.
Tips
Want to know how to screen mirror your Android phone to your computer? You can use the screen casting software
iMyFone MirrorTo
. Connect your phone to PC just need a USB, after USB connection is successful, you can control any interface of the mobile phone on the computer. At the same time, you can also play games and watch movies on the computer side.
Method 2: Screen Mirroring Phone Using LetsView
LetsView is a screen mirroring software for PC, Mac, Android, iOS, and other mobile devices. It's a useful wireless display solution for education, business, and entertainment that effectively mirrors the screen to TCL TV.
It gives you the option of showing your phone on a big screen. You may use this feature to snap a selfie or stream live video footage from your smartphone. It enables you to play mobile games like PUBG Mobile and Clash Royale on your PC and mirror the gameplay footage with your family and friends on TCL TV.
This is a screencasting application that enables users to screen share AR, VR apps, or drones, in addition to streaming nice music to the TCL TV. To link your phone to your TCL TV, you may use one of three ways. You may connect with a PIN or a QR code whether you're at work or school.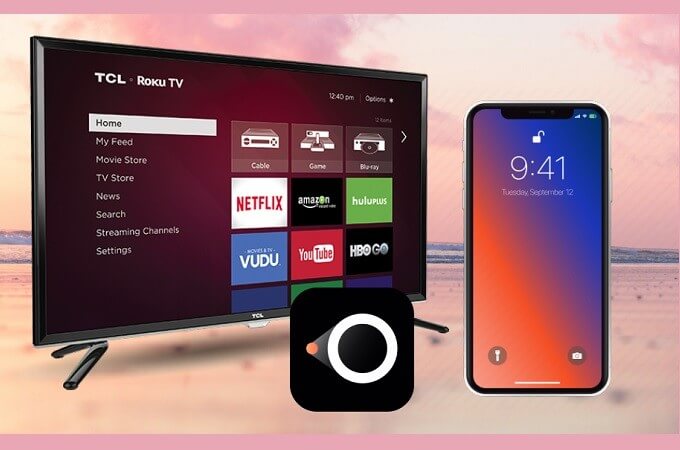 Pros
It lets you stream your phone to your TCL TV with one click and see different things in real-time, including apps, movies, pictures, and notes.
LetsView supports various mirroring protocols, including Miracast and AirPlay, allowing you to screen share live streaming applications or amazing movies to your TV with audio.
Cons
According to some users on the App Store, this app is lagging.
Method 3: Screen Mirroring Phone by ApowerMirror
ApowerMirror is a strong screen mirroring software that can mirror your phone to your PC, Macbook, TV, and smartphone. It enables you to connect and reflect your phone to your PC through USB or WiFi and manage Android remotely from your PC or Mac using your keyboard and mouse. It also has capabilities that allow you to capture the screen, capture screenshots, make notes, and more.
This screencasting software is also capable of mirroring Android to a television. It allows you to watch movies and other screen activities on a larger TV screen. It works with Android TVs such as TCL TVs, LG TVs, Hisense TVs, Xiaomi MI TVs, etc. Screen sharing is simple, and you may cast phones using auto-detection, a PIN, or a QR code. ApowerMirror may also be used as a remote control once linked.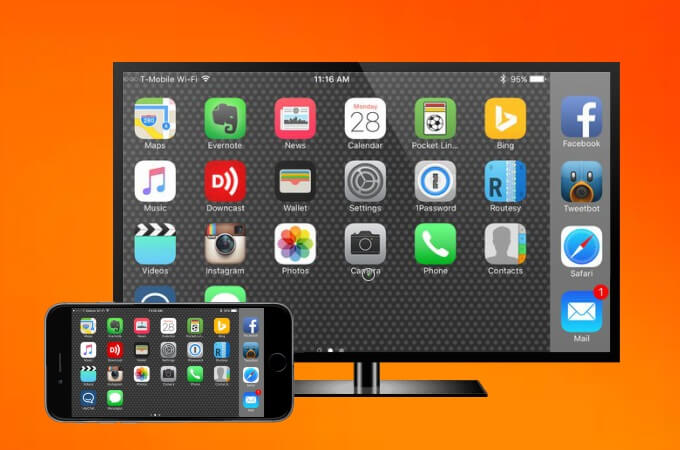 Screen mirroring across devices that are not linked to the same network is possible using the cloud mirroring function. This is possible even if you are in separate locations and have different network connections.
Pros
It works quickly and perfectly.
You can connect a device that uses a different internet network.
Cons
The trial period is just 10 minutes long, after which it will be immediately disconnected.
What's Great
When a new notification comes on your phones, it is shown on your TV at the same time. When you're working on a computer,
you won't miss any crucial alerts.
FAQ Related to Mirroring Phone to TCL TV
1

How do I screen mirror to my TCL Roku TV?
On an Android smartphone, go to Settings, Display, and then Cast Screen to start mirroring. Then, in the upper right corner of the screen, touch the Menu button and tick the Enable Wireless Display option. In the Cast Screen area, your Roku should now be visible to Your TCL TV.
---
2

Why won't my iPhone screen mirror to my Roku TV?
If you don't see your Roku, make sure it's linked to the same network as your mobile device. If your Roku isn't included in the list of casting destinations, it's possible that the Roku or streaming channel doesn't allow this kind of screen sharing.
Conclusion
The methods we talk above is related to mirror phone to TCL TV. If you have any problem or interested in other TV mirror theme, here are mirror tips for you to explore more!