Question
Can you use Google Duo on a computer?
This is one of the questions that most people who use Google Duo on their Android and iPhone devices ask from time to time. The good news is you can use Google Duo on PC and your laptop.
Google has expanded the reach of Google Duo by making it available for people who spend most of their time on personal computers. You can install the app on your desktop computer or use it on your Chrome, Firefox, Safari, and Microsoft Edge browser. This guide will help you install and use the Google Duo on PC.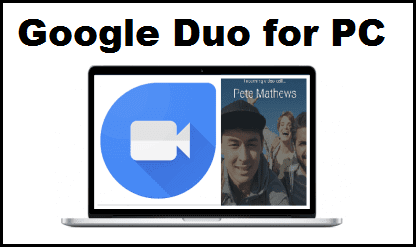 Part 1: What is Google Duo and How Does it Work?
Google Duo for Windows is a more recent streamlined video call app from Google. Originally, Google developed it to replace Hangouts but it managed to surpass the older platform in capabilities and today it is the leading one-to-one video calling app. Google Duo was released in mid-2016 but Google introduced it to the Android mobile platform and Google Chrome browser later.
The optimization for low bandwidth mobile networks and media encoding/decoding chips in mobile devices have allowed the development of end-to-end encryption that keeps call data secure and confidential.
The Key Features of Google Duo
Allows users to make audio-only calls.
Allows users to link Duo with their Google accounts.
Offers a web client features.
Offers end-to-end encryption.
Allows users to make group calls of up to 32 people.
Works with Smart Displays.
How to Use Google Duo?
Here are the steps to follow when using Google Duo to make a call.
Step 1. Download the Google Duo app and install it on your Android or iOS device.
Step 2. Agree to the Privacy Policy and the Terms of Service to start using it.
Step 2. Designate whether the app can send notifications and access the camera and microphone.
Step 4. Verify your mobile phone number.
Step 5. Enter the one-time verification code Google sends to your mobile phone through SMS or phone call.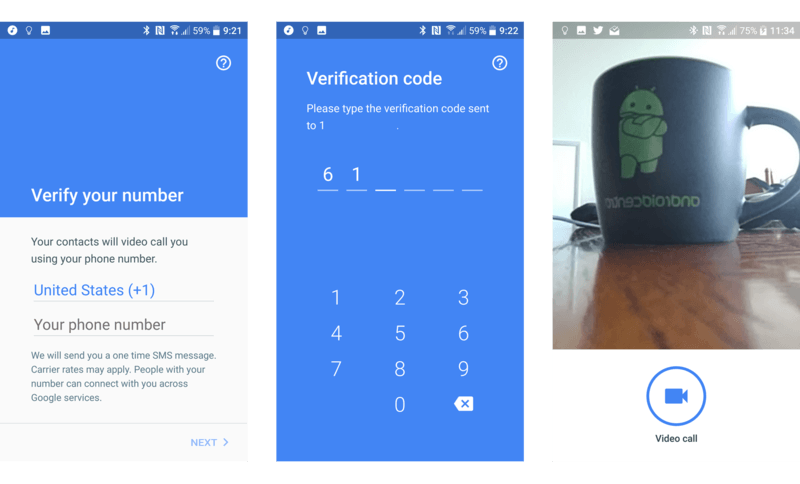 Step 6. The main interface of Google Duo will appear and allow you to make your first video or audio call.
Google Duo offers a simple interface that is made up of a screen split into two. The top half shows what the camera captures, and the bottom shows the contacts or groups. It also offers a search bar near the top in addition to a menu that allows access to the settings.
Part 2: How to Download and Use Google Duo on PC?
The Google Duo video-calling application is designed for both smartphones and PC through the web. Unfortunately, Google has not created any computer application. Therefore you can only use the Web version or run the Android app through an Android emulator or mirroring tool. Here are the three great tools to make Google Duo video call on PC.
1.

iMyFone MirrorTo
This is the first Google Duo PC Windows 10 tool you can use on your computer. iMyFone MirrorTo grew rapidly to stand as one of the best screen mirroring apps in the market. The app comes with many features that you would expect in premium screen mirroring apps. After installing it on your Windows 10 desktop, you will find Google Duo very easy to use.
Key Features of iMyFone MirrorTo
Offers a simple user interface that is easy to navigate and ideal for not-so-tech-savvy users.
Allows convenient operation of the keyboard when mirroring a phone screen to a PC.
Allows control of the phone with large screen from the computer.
Allows management of social apps and games like Minion Rush without any delay on PC.
Stream mobile games to live streaming platform, realize live mobile games and interaction with the audience in real-time.
How to Use Google Duo on PC via iMyFone MirrorTo?
Step 1. Download and install iMyFone MirrorTo on your Windows 10 desktop computer. Launch it.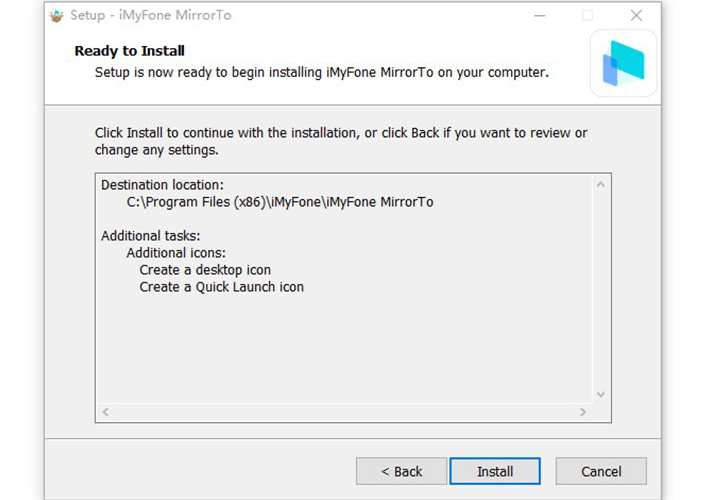 Step 2. Take your Android smartphone and connect it to your computer through a lightning cable. Tap on the "Transferring Files" button.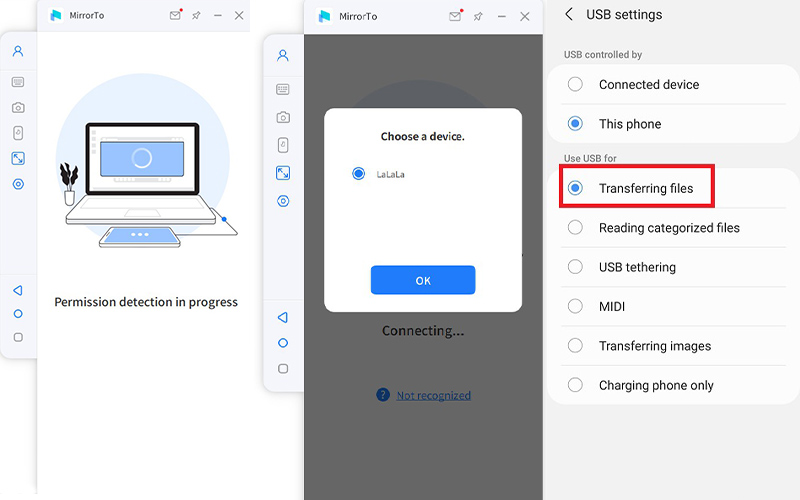 Step 3. Click on the "Turn On" button and the iMyFone MirrorTo display will appear on your personal computer.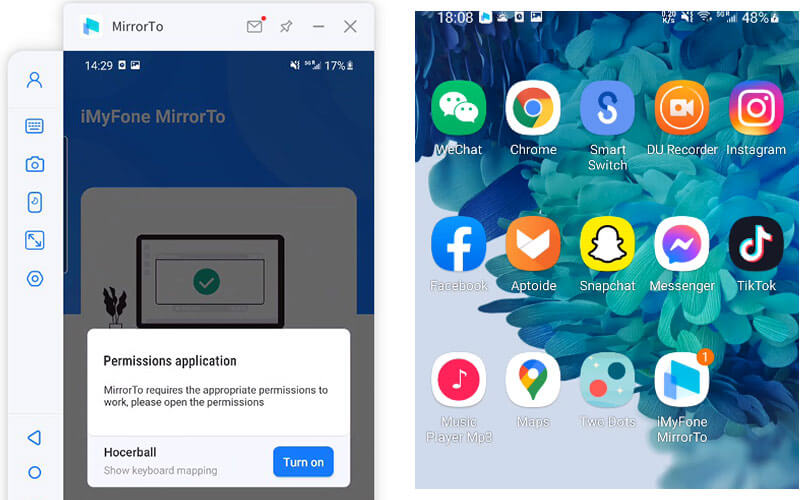 Step 4. Now, you can make video and audio calls with Google Duo on your personal computer.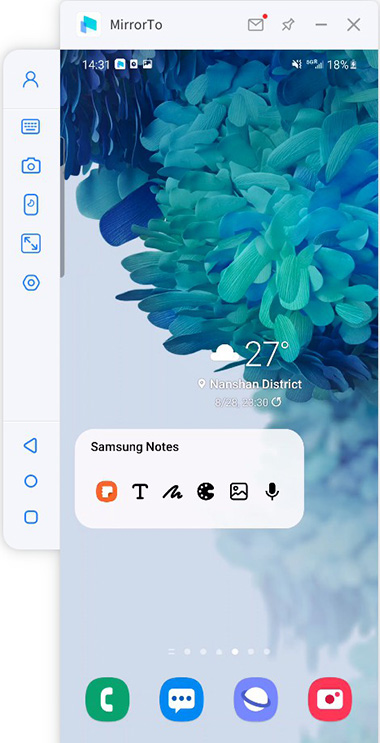 Pros
It allows screen-sharing of the android and iOS phone easily.
Get a great visual experience with a high definition of screen quality.
Support Android 6.0 and above, and iOS 7 and above,including iOS 15.
Cons
Connect to Android devices, the connection mode of WiFi is not supported.
---
2.

BlueStacks
Another great way of accessing Google Duo on Windows PC is through emulators. As the name suggests, an emulator emulates the PC as an iPhone or Android operating system so that the user can install and use various mobile applications including Google Duo on their computer. BlueStacks is among the effective emulator tools that allow people to run Google Duo for PC Windows 10.
BlueStacks is not new to the world of emulators. Over the last few years, it has established itself as one of the smoothest and fastest Android emulators for Mac and Windows. After installing it on your device, you find it easier to make both video calls and audio calls with Google Duo on your desktop computer.
The Key Features
It is based on Android 7.12 (Nougat).
It is easy to set up.
It supports the most recent Android version.
It supports multiple accounts.
It supports keyboard mapping.
How to Use Google Duo on PC via BlueStacks?
Step 1. Download the BlueStacks emulator on your personal computer and install it by following the on-screen instructions.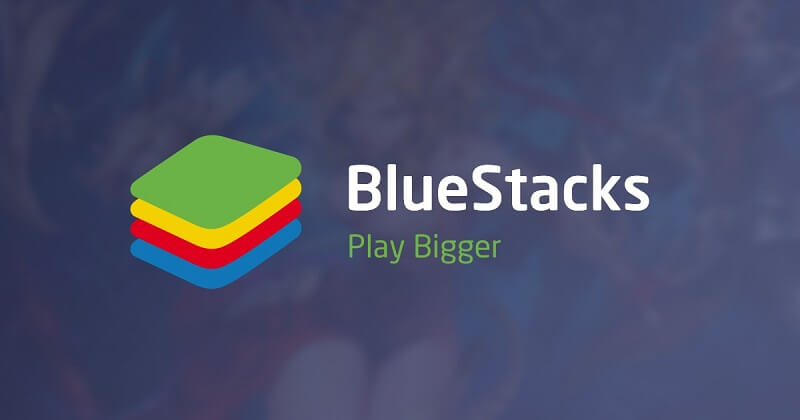 Step 2. Run the emulator and use the search bar to find Google Duo. After finding it, click on "Install" and wait for the installation to end.
Step 3. Launch Google Duo and verify your country and mobile phone number. Click ok to complete the setup.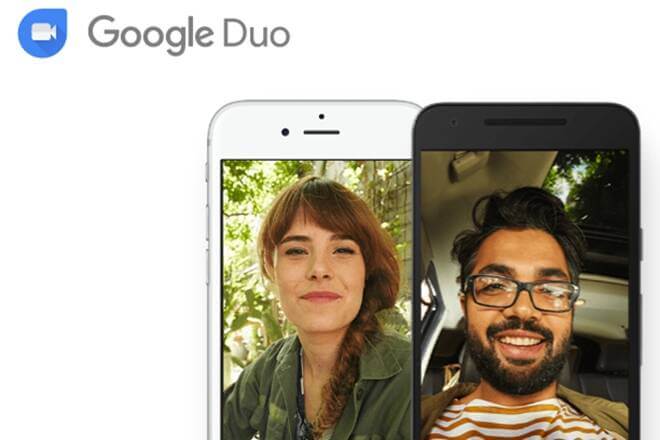 Step 4. After verification, Google Duo will appear on your Windows 10 computer. Start making video and audio calls or send messages to confirm that it works.
Pros
It offers more than 1 million apps for Android devices, including Google Duo.
It offers smooth and fast connection.
It is easy to install and you do not need any technical skills to use it.
It is 100 percent free.
Cons
Most users complain of lagging.
High-end PC requirements.
---
3.

MEmu
MEmu is another popular Android emulator for Windows you can use to make Google Duo video call on PC desktop computers. It is made to help you play Android games and use various apps on your Windows desktop. The emulator has a user interface similar to that of BlueStack. However, in addition to the common features, it offers several practical functions like swiping, typing, click screenshots, change of GPS location, and tilting with keyboard shortcuts.
The current version of MEmu comes with Android Nougat (7. x) and supports Kit Kat (4.4) + Lollipop (5.0) compatible apps. While it does not have an OS version like many other emulator software tools, it allows users to run many apps, whether the most recent Android version supports them or not.
Features
Full Android experience.
Flexible customization (Navbar location, device model, resolution, memory size, CPU#, root mode).
Mapping the keyboard/joystick to the touchscreen for a better game experience.
Passing through sensor data to Android.
GPS location simulation.
File sharing between Android and Windows PC.
How to Use Google Duo on PC via MEmu?
Step 1. Go to the MEmu official website and click on the Download button to get the most recent version of this emulator. After the download is complete, double-click to complete the setup. You will need a stable internet connection to complete the installation in case you get an online installer.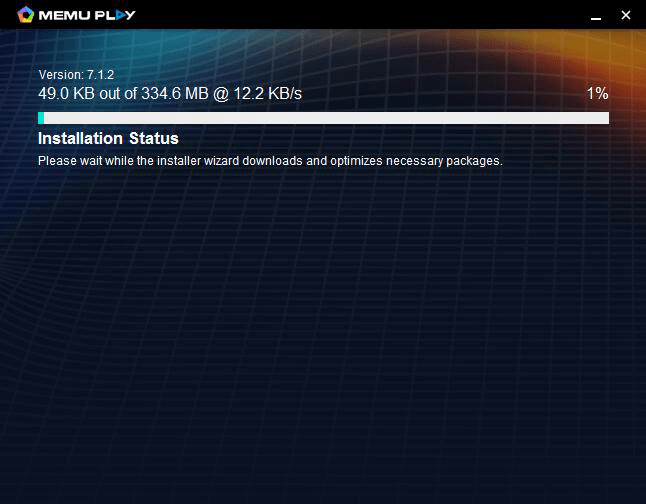 Step 2. Install the Google Duo app to MEmu. You can do this in two ways.
- The first method requires you to use the MEmu App Player. Open the MEmu Market or the Google Play store on your MEmu emulator and search for the Google Duo. Click install.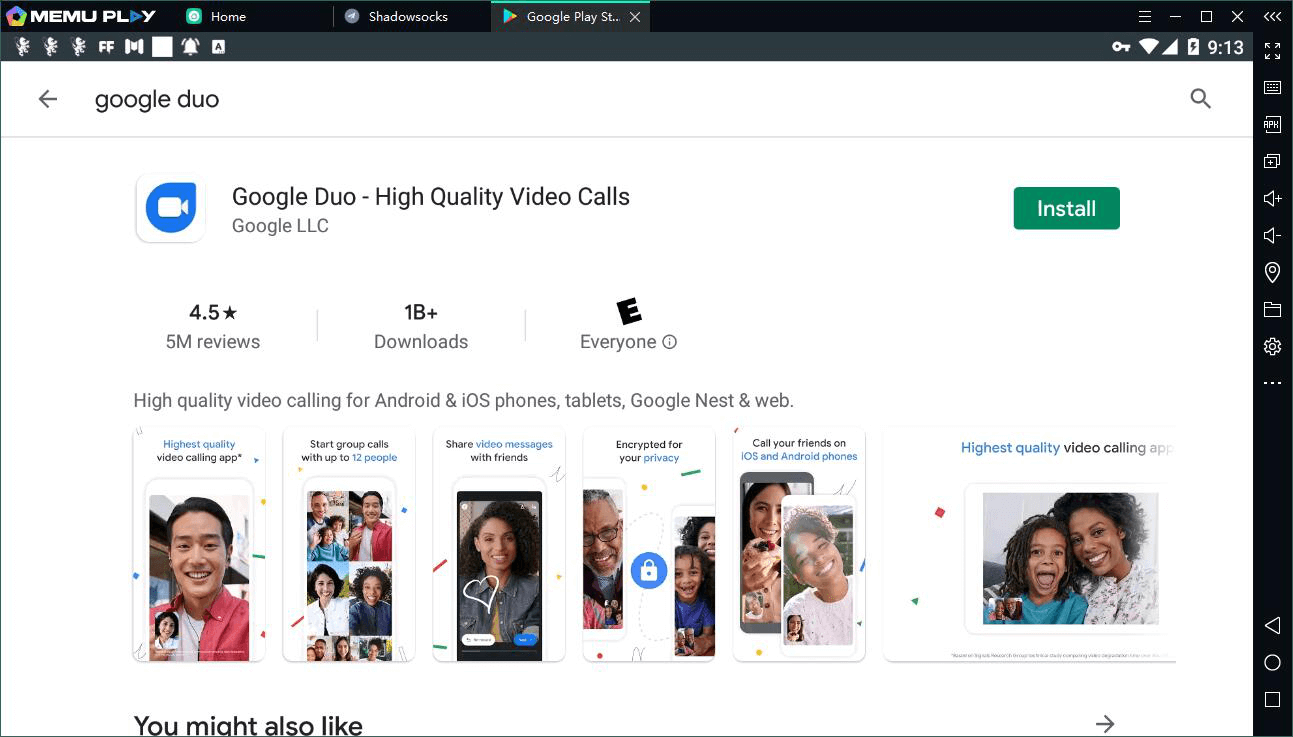 -The second method requires you to download the Google Duo APK file to your PC and click the APK button from the sidebar. Choose Google Duo to install.
Step 3. You can make your first video or audio call after the installation.
Pros
Macro keymapping, game automation, and controller support.
Comes with a pre-installed Google Play Store.
Supports video recording.
One-click rooting.
Tab view.
Cons
It is gaming-oriented.
Some apps do not work smoothly on the emulator.
---
Part 3: How to Use Google Duo Web Version on Computer?
Google Duo is now accessible from most common website browsers including Safari, Chrome, Firefox, and Microsoft Edge. Google added support for group calls on the web version, so you can now start a group video call of up to 32 people. Here is how to use the web version of Google Duo for PC Windows 10.
Step 1. Open your browser of choice and type duo.google.com address on the search bar.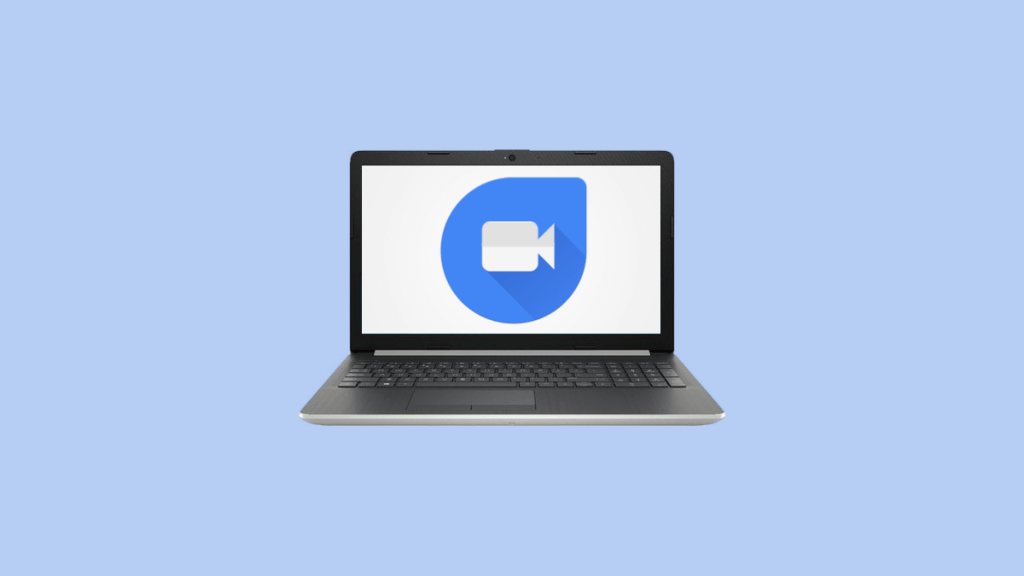 Step 2. Verify your mobile phone number on the Google Duo account by entering it on the Phone number and country field.
Step 3. Click on the Get verification code to complete the phone number verification process. Google will send you the verification code through an SMS or voice call.
Step 4. Enter the verification code on the screen and hit the button. You should now be logged in and ready to make the first video or voice call.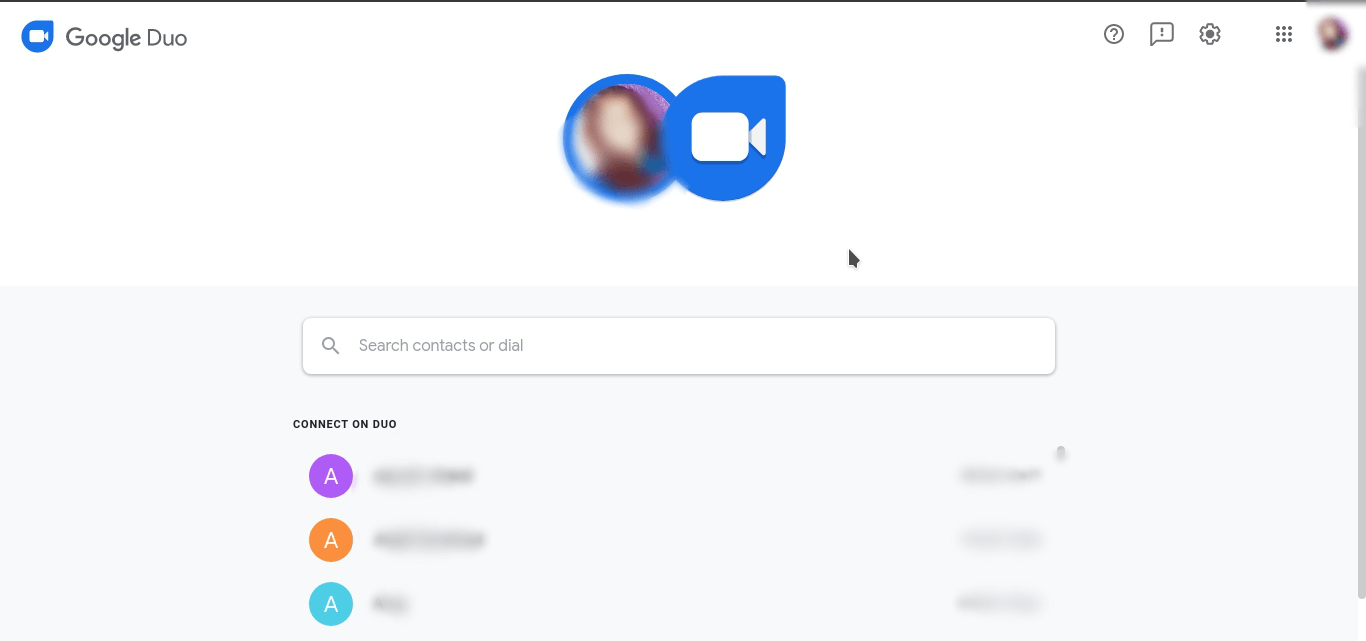 That is it. You now know how to use Google Duo on a Web browser. The web browser version will help you reconnect with your contacts without leaving your work desk, or couch.
Part 4: FAQs about Google Duo on PC
Q1: Some people have had problems with freezing on the other side of the call. The call freezes and only the audio works. How to solve this problem?
If this happens, you should:
Ensure that the microphone and camera of your device are not blocked.
Ensure that the microphone and camera face the right way.
Check the Wi-Fi or cellular connection and ensure that the icon has at least 1 bar. If you cannot see a bar, move to a place with a better connection.
Restart the application and try again.
Restart your device and try again.
Check the battery strength of your device. Charge your device if the battery level is very low.
---
Q2: Does the above method apply to Windows 10?
Yes. You can use the iMyfone MirrorTo app to run Google Duo on your Windows 10 PC. Furthermore, you can use either BlueStacks or MEmu emulator to install the app on your Windows desktop computer and make calls. If you prefer using a browser, you can open duo.google.com with your Chrome, Safari, Mozilla Firefox, or any other browser and make your video and audio calls.
---
Q3: What are the alternatives of Google Duo?
Google Duo for the computer is a great video call and audio call application. It offers high-quality videos and a low-light mode. You can add 32 participants at once in a single call. Still, it offers a family mode to allow the users to try doodle and new effects on the screen. However, if the app does not match your needs, you can try the available alternatives. Some of the best alternatives to try to include Whatsapp, Facebook Messenger, Zoom, and FaceTime.
---
Q4: What are some advantages of Google Duo on PC?
Google Duo on PC comes with many benefits. First, it allows you to write text messages easily with your large keyboard. Secondly, it allows you to send videos and files conveniently. It will eliminate the chances of opening your mobile device each time and draining the battery.
---
Q5: How to use Google Duo to make video calls on the web?
Google Duo is among the easiest to use video call apps and most likely, you have been using it on your Android or iPhone device. If you happen to be spending most of your time on a laptop or a Windows PC and you prefer chats, video calls, and stuff from the comfort of your computer desk, then the Web Version of Google Duo is a good choice. Here is how to use it to make video calls.
Step 1. Open your web browser and go to duo.google.com. If you are not signed in to any Google account, click on the "Try Duo for Web".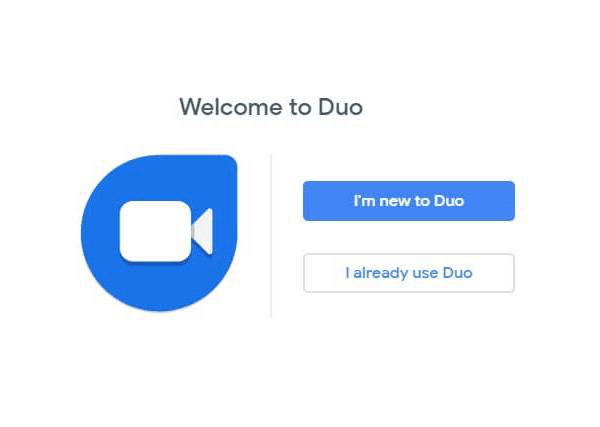 Step 2. After signing in, Google Duo will ask you to provide your phone number. Ensure that the number matches the one you use for your Google account and click on "Next". Google will send you a verification code. Enter it in the offered field to verify your phone number.
Step 3. Google may request permissions to send notifications to you. Click Allow in the pop-up requesting permissions to "Show Notifications". Choose a contact and make your first video call.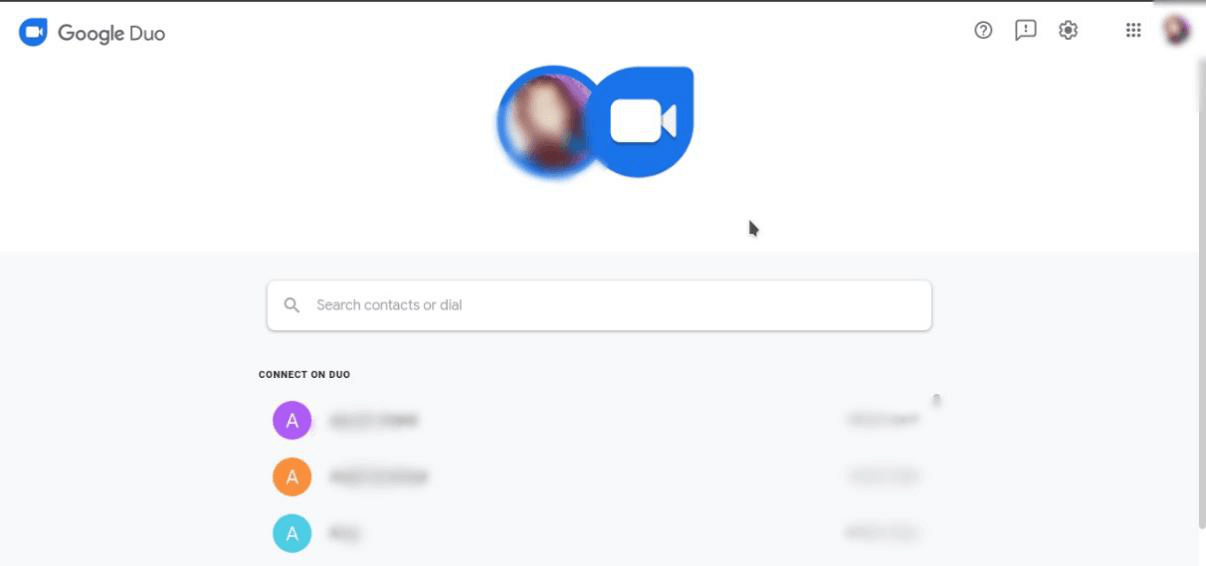 Conclusion
Google Duo is different from other video calling services in various ways.You can use emulators and mirroring apps for assistance to use Google Duo on your computer. BlueStacks and MEmu are great emulators. iMyFone MirrorTo is the best option for you. Follow the above steps to install it on your Windows 10 desktop if you rarely use your smartphone.