Kik is just another free messaging app that allows you to communicate with family and friends. It stands apart from other similar apps in the market due to an in-built browser and dating style software which lets users spend more time on the app.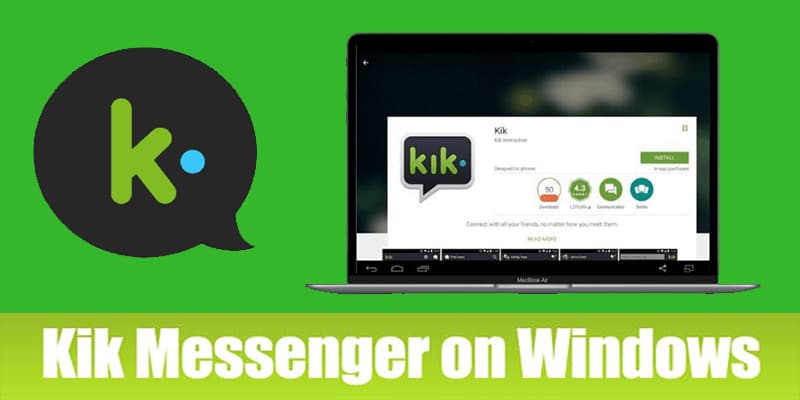 But the question stands: how to use Kik on PC given no official desktop version of Kik exists yet. Luckily, with some effort, users can enjoy this multi-featured app on a big screen. To help our readers out, this article will walk you through several methods on how to use Kik on computer.
How to Use Kik for Windows 10 PC?
Thanks to leaps in technology, users can enjoy both Android and iOS mobile apps on a big screen including Kik. Below are 3 simple tools to use Kik for pc windows 10 without any technical hassle.
1

Screen Mirror - iMyFone MirrorTo
A efficient method to manage Kik for Windows 10 is via iMyFone MirrorTo. It is a powerful screen mirroring app that connects your smartphone to the big screen via a USB cable. Once a connection is established, you use Kik as well as other apps on your mobile without downloading them on your PC.
What you can get from iMyFone MirrorTo:
Just like with Kik on your phone, you can use any funtion on your phone.
Realize the screen shot mobile phone interface, easy to upload to the computer.
Use the keyboard and mouse to run your phone for faster efficiency.
Easily live stream your mobile to conference and live streaming platform like Zoom, YouTube, Skype, etc.
Supported most Android and iOS devices.
Follow the below steps to use it:
Step 1.Begin by installing iMyFone MirrorTo on your computer. Run the application.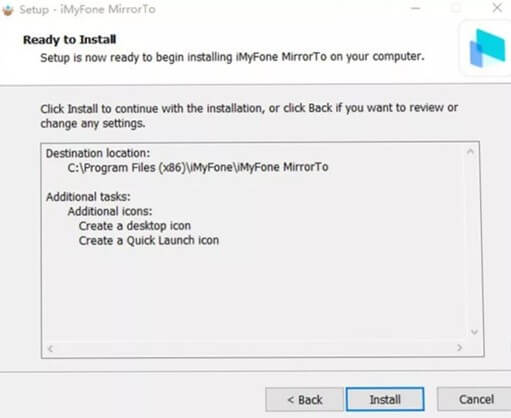 Step 2.Now, connect your mobile to the PC via a lightning cable and hit "Transferring files" to get going.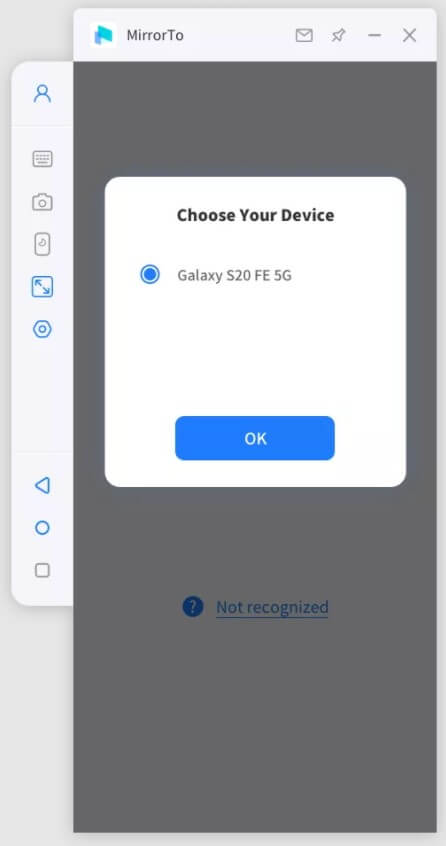 Step 3.Enable the USB debugging on your mobile as shown in the figure.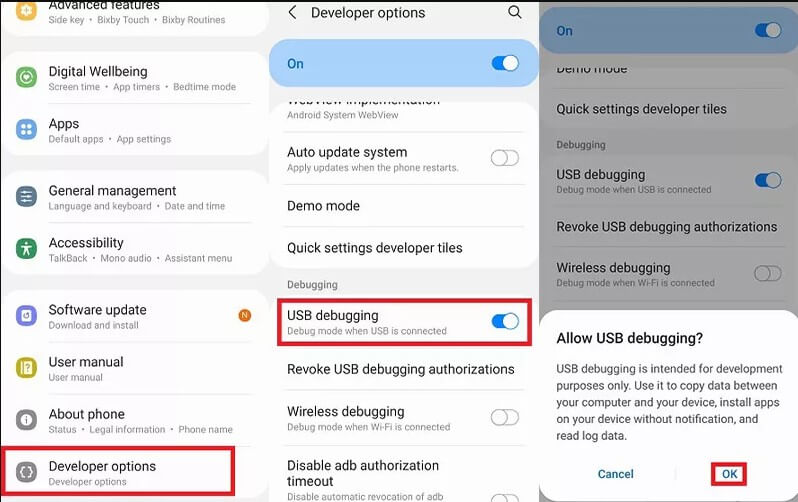 Step 4.Now, hit on Turn On to mirror your smartphone on the big screen. There you go, start enjoying Kik or any other app on the big screen.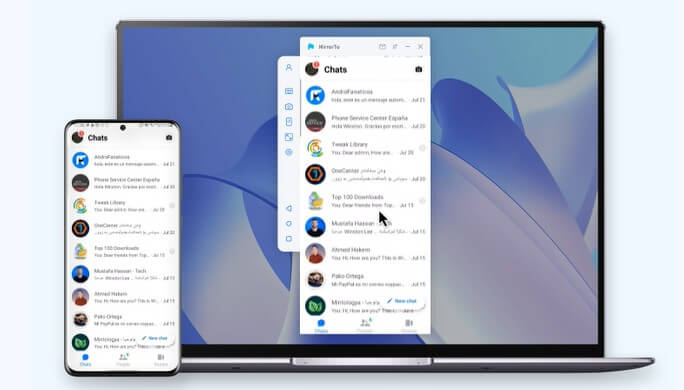 2

Android Emulator - BlueStacks
Android emulators provide the fastest way to enjoy smartphone apps on a desktop. While you can rely on any competent emulator to play Kik on a PC, here we will discuss the two most comprehensive emulators.
It is perhaps the best-known emulator which guarantees a smooth Kik experience on Windows 10. Compatible with both Windows and Mac, BlueStacks stands apart due to its impeccable features which work in tandem with its intuitive interface to ensure a hassle-free procedure of using Kik for Windows.
No wonder, Kik is a go-to emulator even for not-so-tech-savvy users.
Check out yourself how to use Kik via BlueStacks:
Step 1. Download and install BlueStacks from the official site.
Step 2. Now, run the application on your windows and complete the sign-in process. After that. hit the Play Store icon on your desktop screen to get going.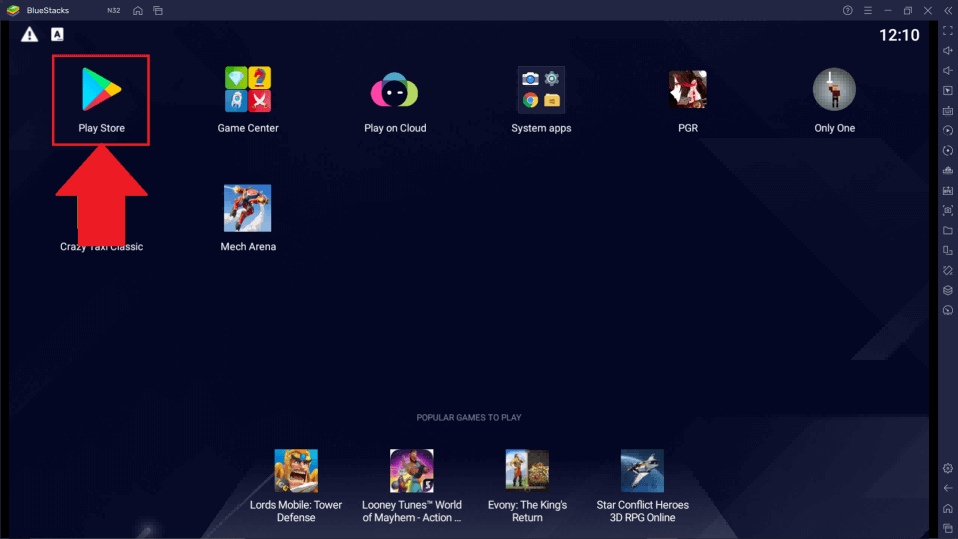 Step 3. Now, search Kik in the search box at the top-right corner. From the available options, Install the official Kik app.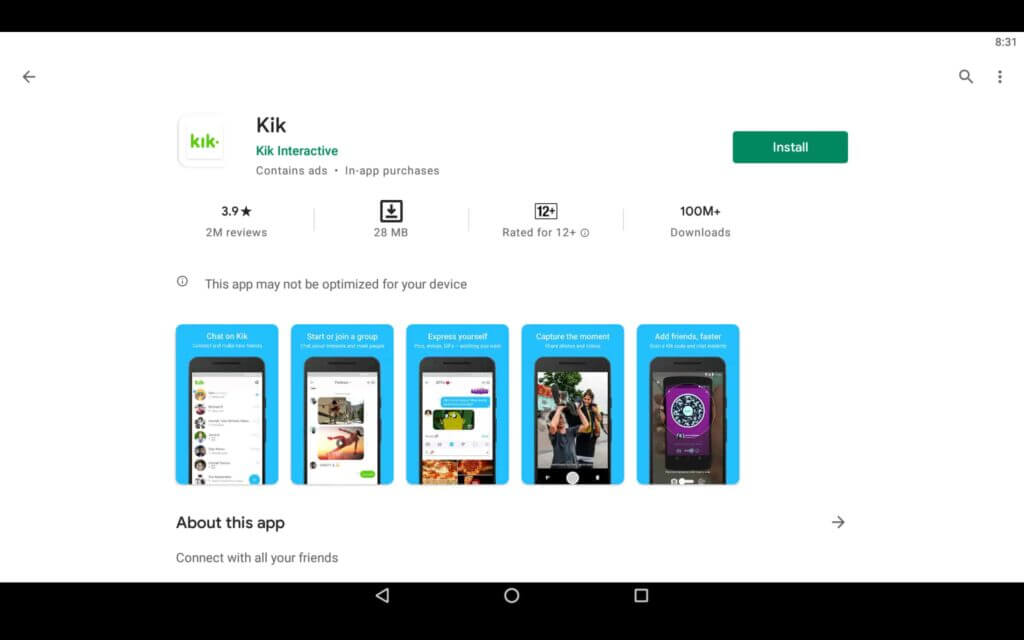 Step 4. You'll see the Kik icon on the desktop once the app is installed. Click on it to launch Kik.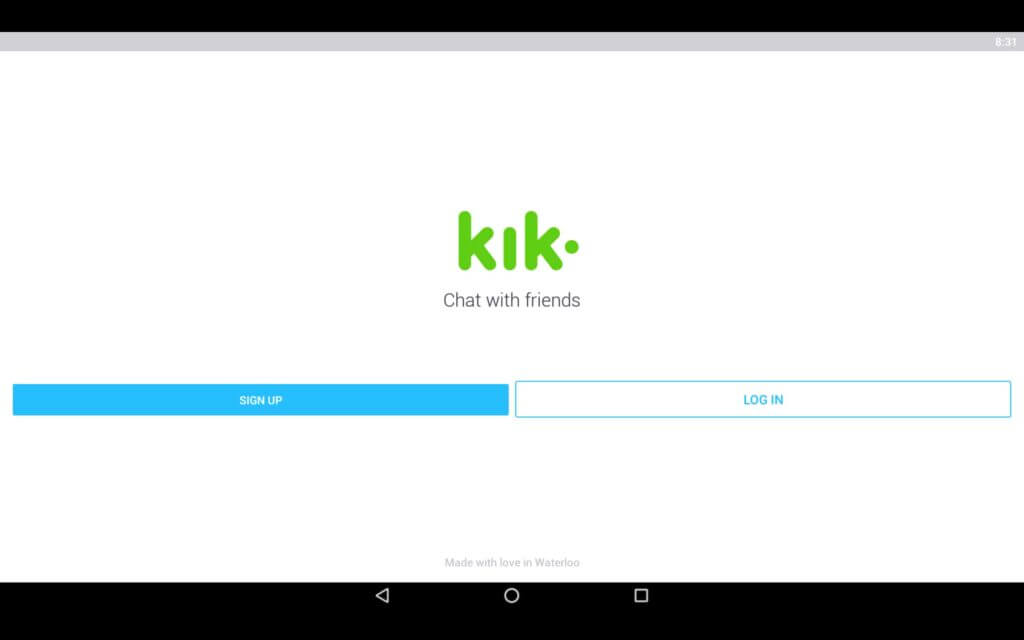 Step 5. Enter the login credentials and you will see the exact same Kik messenger as you use on an Android or iOS device. Start enjoying the app.
3

Emulator - GameLoop
Just like BlueStacks, Gameloop is an easy-to-use emulator that lets you use Kik on a PC with great ease. It comes with a simple and clean UI and works smoothly on even low-end PCs. On top of that, GameLoop supports thousands of games including PUBG, Call of Duty, and many others.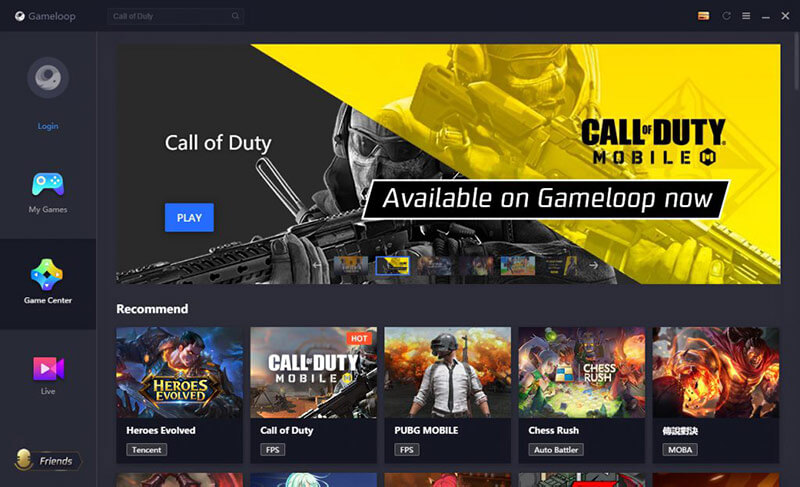 Here's how to use this tool:
Step 1. Once downloaded, install GameLoop on your computer.
Step 2. Run GameLoop and hit on the My games icon on the main interface.
Step 3. Now, hit on Other on the left side of the screen and download the Google Installer. After that, launch Browser in the emulator and search for the Google Play Store.
Step 4. Set up the Play Store using your Google account. Search Kik in the search box and install it. Start chatting.
You May Also Want to Know about KIK PC Features
Having over 400 million users, Kik is one of the most popular cross-platform messaging apps. It comes preloaded with several exciting and unique features that set it apart from other players in the market.
Let us discuss the highlighted features of the Kik desktop app.
1

Intuitive Interface
Expect a user-friendly and clean interface that would make it exceptionally easy for even first-time users to get themselves acquaint with the app. It's always a pleasant experience to view the Kik features on a big screen which makes it simple to navigate and use its features.
2

Guarantees Privacy
How often do you hear the data leak instances of social media apps – I bet quite too many times. Luckily, Kik PC employs advanced algorithms to keep your chats anonymous and encrypted to ensure all your data and conversations are safe and secure.
3

Spectacular Chatting Experience
Kik offers unique and exciting chatting features that won't let you get bored. You can send messages, pictures, videos, GIFs, and stickers in an intuitive way. You can have a group chat with up to 49 users. Its promoted chat feature allows you to follow and chat with your favorite brands in entertainment, music, and whatnot.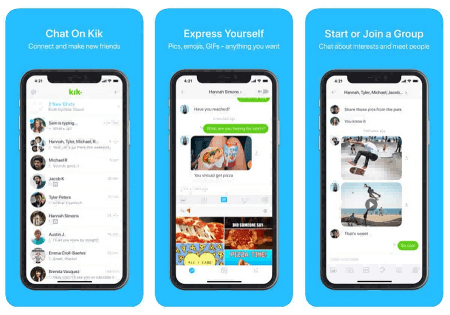 4

Get Access to Previous Conversations
One of the highlighted features of Kik is that it allows you to retrieve the older conversations that are not visible in the chatbox. This feature alone makes Kik worth using the app.
Hot FAQs about Kik for PC
In this section, we have answered several common queries of the users pertaining to using Kik on a PC.
Q1 Can you get Kik on a laptop?
The answer is Yes. Any user can enjoy the Kik app on a laptop. For that, all you need to do is install an Android emulator like BlueStacks or use a mirroring app like iMyFone MirrorTo.
---
Q2 Is there a desktop app for Kik?
Unfortunately, there's no official Kik messenger desktop app. You may get unverified versions from third-party platforms but we don't recommend you using them as they can infect your computer with malware.
Instead, you can use an emulator to play Kik on your desktop.
---
Q3 Can I use Kik without downloading it?
Yes, absolutely. You can use Kik, without downloading it on your PC.
To do that, you need a competent screen mirroring app like iMyFone MirrorTo to project your smartphone on a bog screen. Once a connection is established, you can or for that matter, any other Android or iOS app.
---
Q4 Can you use Kik on a browser?
There's no direct way to use Kik on your browser nor there is an official Kik app for pc. You may need help from third-party apps extensions. To use Kik on browser:
Install chromeos – apk into Chrome.
Now install Kik within Chrome and start enjoying it.
Note that you cannot use Kik on your phone and computer with the same account at the same time.
---
The bottom line
To sum it all, this article has provided a comprehensive guide on how to use Kik for PC. We walked you through several proven methods of using Kik without downloading on your PC. Depending on your individual preferences, you can use either an emulators such as BlueStacks or GameLoop or rely on a screen mirroring app like iMyFone MirrorTo.
That being said, we recommend users to install MirrorTo as it works fluently on all PCs and laptops and provides the fastest and smoothest Kik experience you can wish for.