The use of screen mirroring apps has increased manifold in recent times with everything being operated and accessed through your smartphones be it meetings, lectures, entertainment, and others. These mirroring apps assist in casting your Android and iOS devices to the big PC screen. One such popularly and the widely used app is LetsView that allows screen mirroring of Android and iOS devices. More about LetsView review, app and its features can be learned from the following parts.
Part 1: All about LetsView Review You Want to Know
1. What is LetsView Screen Mirroring App?
This is a free screen mirroring tool that lets you screen your Android and iOS devices easily to your PC. The mirroring using the app can be done wirelessly and the content is displayed without any loss in original quality. The app is compatible with Windows, Mac, Apple TV as well as Android TVs. 
2. How to Mirror iPhone and Android to PC with LetsView
Steps to mirror iPhone to PC using LetsView
Step 1.Download, install and open the LetsView app on your PC as well as iOS devices.
Step 2.Ensure that your PC and devices are connected to the same WiFi network.
Step 3.On your, iPhone open the app and choose "LetsView + name of the PC" from the Connection section.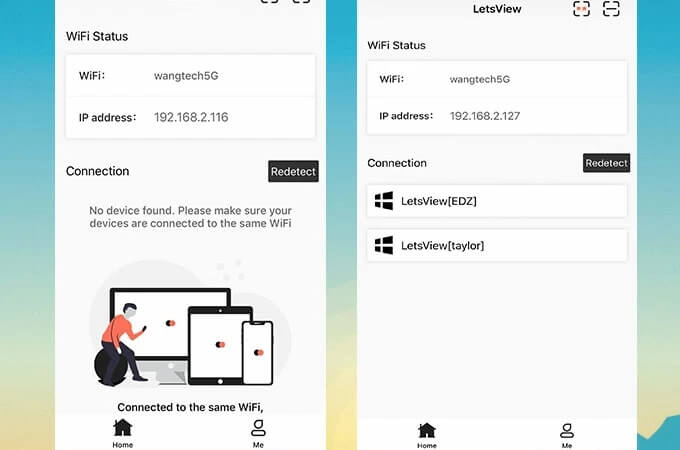 Step 4.Next, select the option of "Phone Screen Mirroring".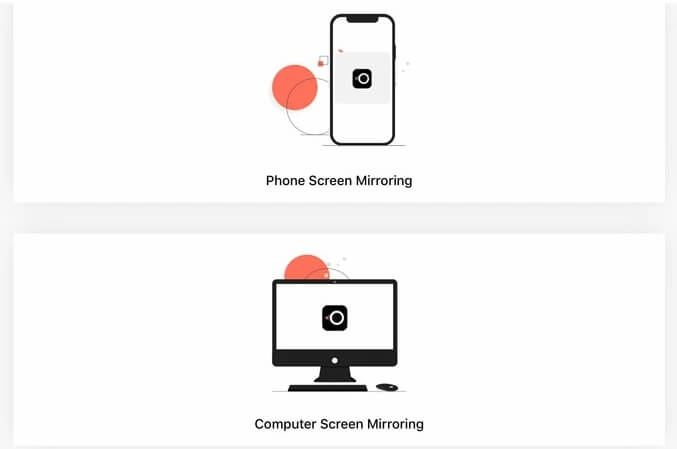 Step 5.If your iPhone is running n iOS 11 or later OS version, click on the "Screen Mirroring" option and then select the name saying "LetsView".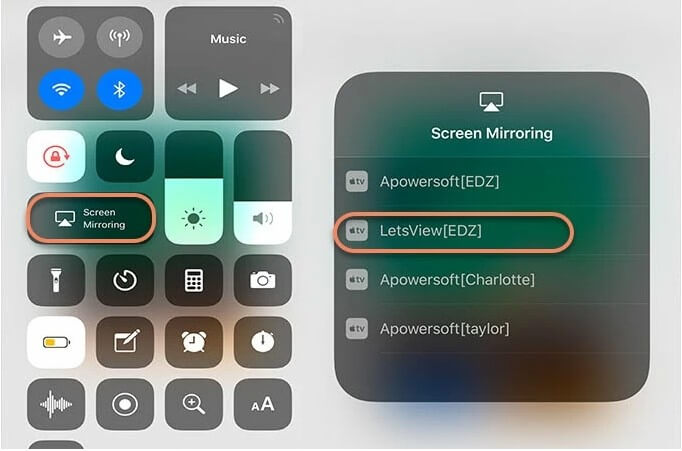 Step 6.If your device is running on iOS 9 or 10 OS version, click on "Airplay Mirroring" and then select the name displaying "LetsView".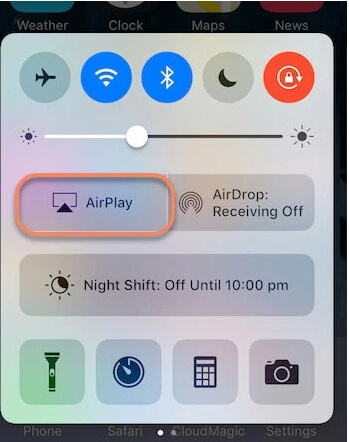 With the above steps, the screen mirroring from your iPhone to your PC will start.
Steps to mirror Android devices to PC using LetsView
Step 1.Download, install and open the app on your Android devices and PC. Make sure that your device and the PC is connected to the same WiFi network.
Step 2.On your Android device, open the app and select the name of your PC. Next, choose the Phone Screen Mirroring option.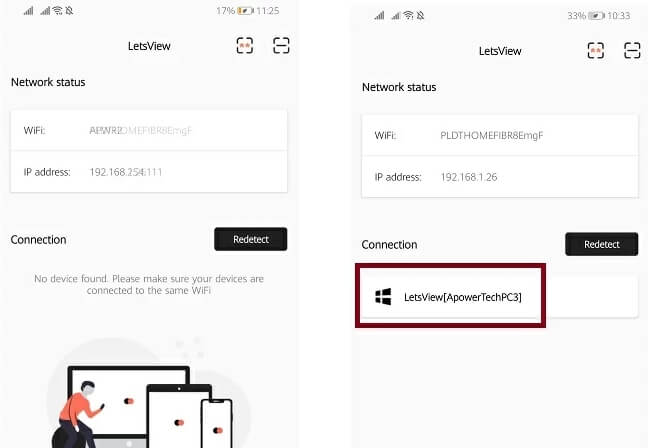 Step 3.On your Android device, you will get a notification and then click on the START NOW option. 
Your Android device screen will now start displaying on your PC. 
Note: The above listed is the general method of connecting your Android and iOS devices to your PC. The app also has QR Code and PIN Code method for mirroring the devices. 
3. Pros and Cons of Letsview
There are several benefits and drawbacks associated with the apps. Check them out as below. 
Pros
Free to use Android and iOS screen mirroring app.
User-friendly interface.
Allows displaying content without losing quality
Wireless mirroring.
Cons
Issues of the device getting disconnected after some time.
No support for USB connectivity.
No option for device control on Android or iOS. 
4. Is LetsView free or Legit?
Yes, LetsView is completely free and legit to use. The app does not require any paid license or subscription and can be simply downloaded and installed on your Android and iOS devices from their respective apps store. 
5. Reviews of Letsview from Worldwide Users
The LetsView app has mixed reviews from users across the globe. Listing some of LetsView review as below.
The app works great but has high battery use and no auto orientation.
The app works quite good but sometimes crashes or the connections are not shown.
It's a brilliant app for casting with extra features.
This is a great app and connects to the computer easily. 
Part 2: Better Alternative to Letsview Screen Mirror Program
1. iMyFone MirrorTo
LetsView is a decent app for screen mirroring but if you are looking for a better alternative that is professional and comes loaded with extra features, we suggest iMyFone MirrorTo as the best choice. This Windows and Mac-based software allows seamless mirroring of your Android and iOS devices to your PC. Once the app is installed on your device, you can control your smartphone freely from the big screen of your PC. While mirroring the content on your PC, you will not have to worry about any quality loss. 
2. Key features of MirrorTo
Pros
Share screen of all latest Android and iOS devices to your PC.
Operate keyboard while screen mirroring.
The app allows you to manage all the phone activities while screen mirroring like playing games , social media apps, and more.
High-definition screencast.
Easy to operate and stable connection.
User-friendly and quick to use the app.
3. How to Mirror iOS/Android Device to the Computer?
Steps to mirror Android Device to computer:
Step 1.On your PC, download, install, and launch the iMyFone MirrorTo software.
Step 2.Using a USB cable, connect your Android phone to your PC. Choose the Transfer files option to establish the USB connection and continue.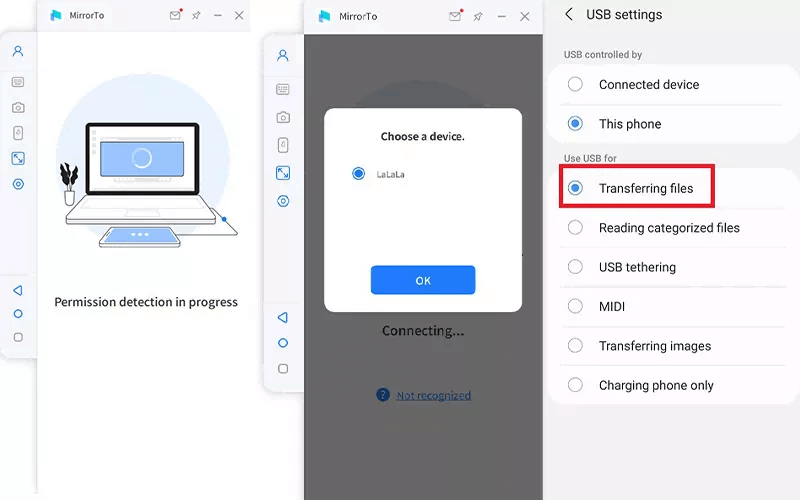 Step 3.Go to Setting > About phone > Software information.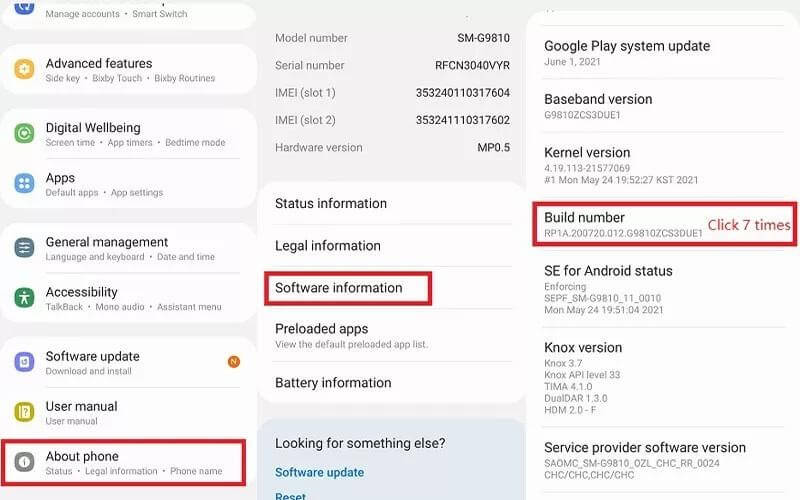 Next, click the Build number 7 times to go to the Developer option. When USB is connected, you need to enable and allow USB debugging on Android devices.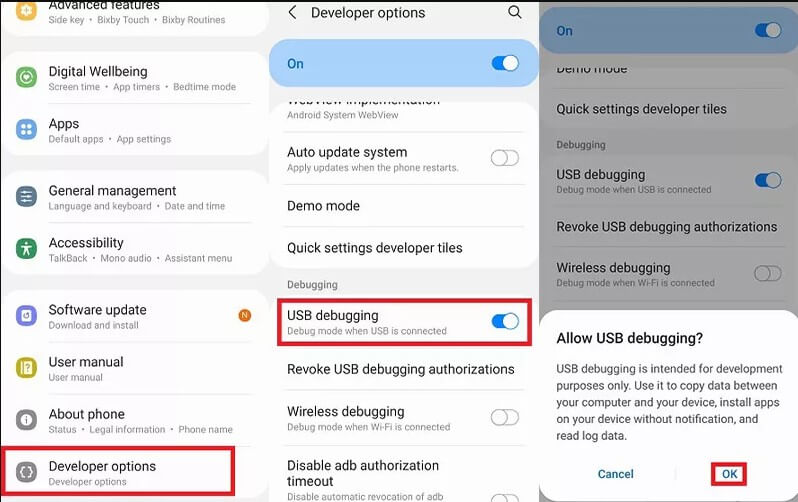 Step 4.Next, you need to allow permission to the MirrorTo app and allow it to display the things on the top. Tap on the "Tune on" option and the iMyFone MirrorTo apk will be downloaded on your Android phone automatically.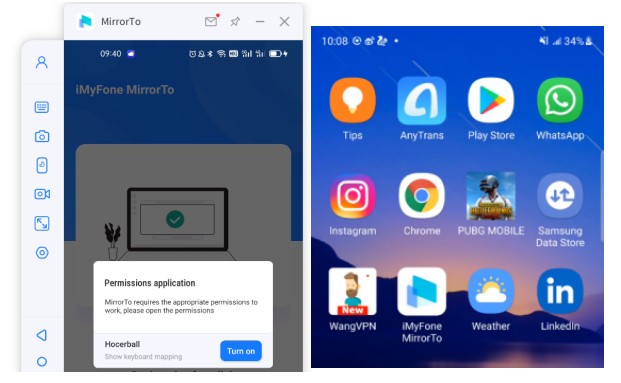 Step 5.The Android device will now be successfully mirrored to your connected PC. You can operate your phone using the keyboard and mouse easily.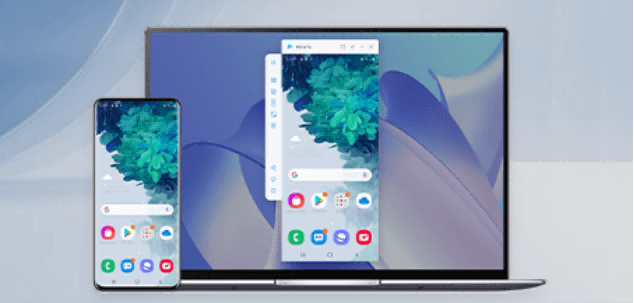 Steps to mirror iOS devices
Step 1.Download, install and run the app on your PC. Ensure that the iOS device and the PC are on the same WiFi network. Choose iOS.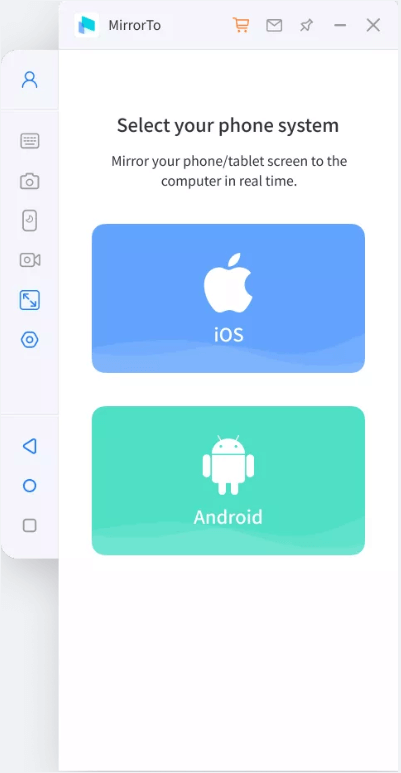 Step 2.Next, allow the app to access the domain network, private network, and public network.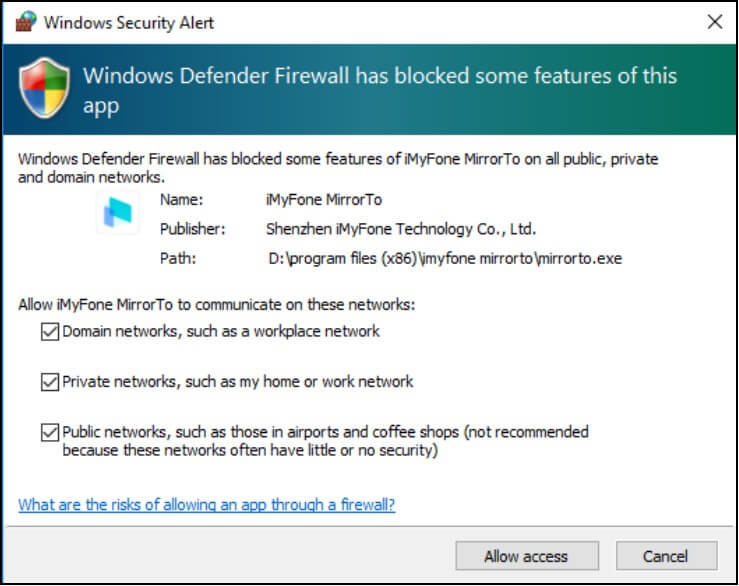 Step 3.Choose iOS Screen Casting and then enter device [ Control Center] > [ Screen Mirroring] and then choose MirrorTo. Screen casting will now start.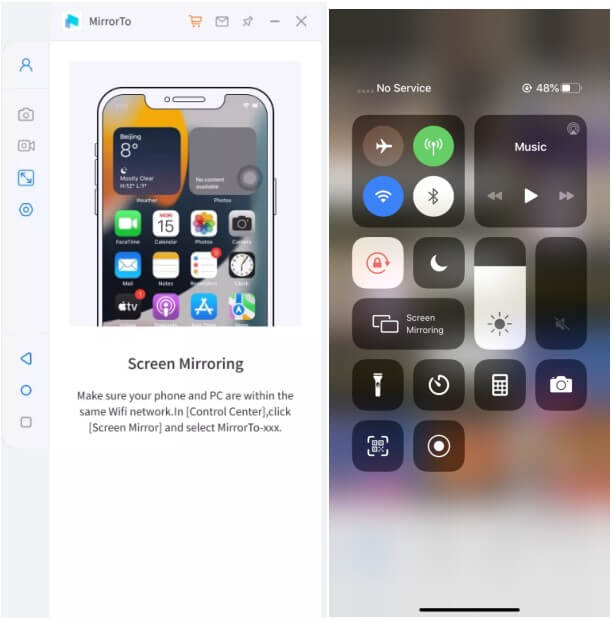 Step 4.On your phone go to Settings > Bluetooth and pair the PC. The connected iOS device will be mirrored to your PC successfully.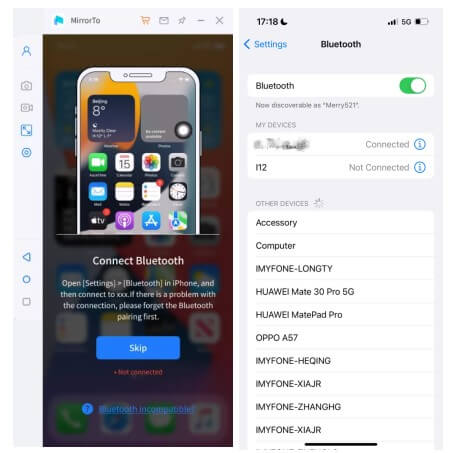 4. User Reviews of MirrorTo
Below we have listed some of the reviews of the app.
I can easily access my iPhone from a PC using the app. Recording of the phone screen can also be done directly on a PC. 
It is a useful tool that allows playing PUBG game on my PC smoothly.
The tool works amazingly. I can share the screen to the desktop and watch videos from my phone.
Conclusion
To cast your phone screen to your PC, there are several screen mirroring apps. LetsView is a free tool that allows casting Android and iOS devices to your computer . For professional quality and advanced features, iMyFone MirrorTo is the best option. Quick to download on your Windows and Mac, iMyFone will quickly cast your screen without any buffering or quality loss.