People who invest most of their time playing games prefer downloading game apps on computers rather than smartphones. Playing games on big screens is easy and convenient for game addicts.
Microsoft has introduced a new grand update on windows 10 64 bit, where they claim to support the installation of android apps directly on the desktop via 'Nox app player free download for PC. This Nox player pc update is a game-changer for many.
What Is Nox Player PC
Nox Player PC is a download tool utilized by users to download android applications on their PC. Nox App APK makes installing android games like Fortnite or dragon raja easier and free of cost. It is a reliable app launched to make the life of android users simple by offering a strong UI.
The android emulators provide fully optimized features that help download an app without a hassle and make the gaming experience smooth. All you need to do is head over to the Nox App Player page, download it on your PC, run the application and download whichever android app you want to without any dilemma.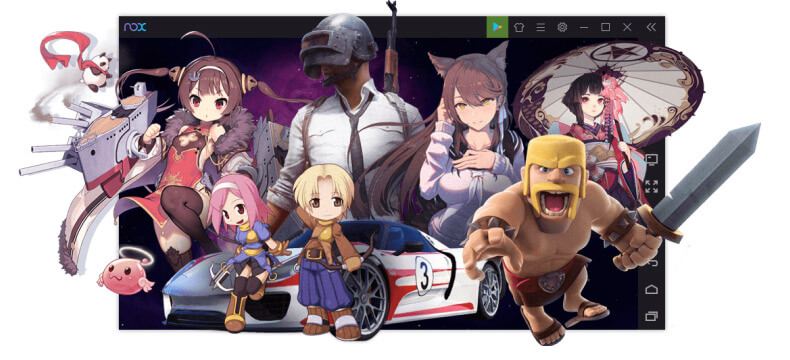 The app is vital for android users looking to shift to their PC instead of carrying out long tasks on their smartphones. When you examine what the app offers, you must read through the unique features for its users.
Convenience
Nox Player for PC download is easy to use. Setting it up does not require long hours of effort. The steps are pretty simple to follow and consist of all those features that a user would love to use.
Compatible With Different Systems
Nox App APK is made for both Windows and Mac users. The user base for this application is vast. This is because this android simulator can be used widely regardless of which OS they are.
Cost Free
If you compare and analyze all android emulators, you will notice that Nox Player is the most popular one. Why? Because it is free of cost. You do not need to spend a single penny downloading this application.
Search Nox App Player free download for windows, and you will come across this easy and efficient solution to playing android games on your computer.
When to Use Nox Player PC?
If you love to play games, specifically games available on Playstore, you should install Nox Player PC. This application is an advanced emulator that supports your gaming and other such requirements on your computer.

Android users can take advantage of this software tool by installing android apps on their PC. You can use it to enjoy the superior and stable performance required for a smooth gameplay experience.
Moreover, if you're searching for an emulator that supports equipment like gamepads, recorders, or keyboards, you should download the Nox Player PC app. 
Pros and Cons of Nox Player PC
Nox Player App is classified as one of the best android emulators present regarding its performance and features. Nox is a free application that allows you to install apps on both Windows and Mac.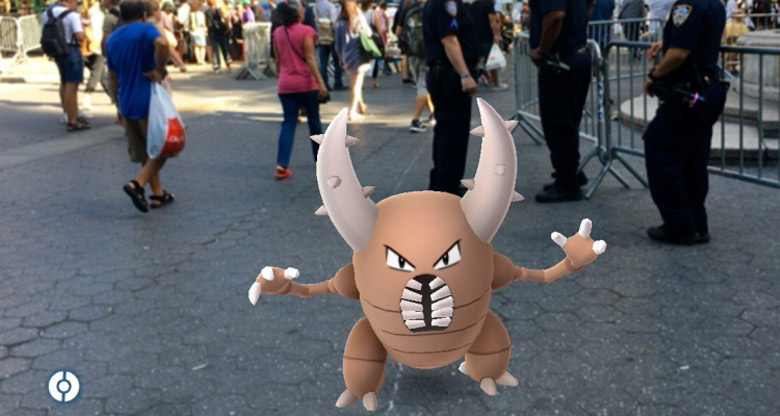 Look into the pros of Nox Player PC for better insights:
Speedy Performance: the emulator can run high graphic games or apps without the system crashing.
Keyboard Mapping: you can easily set up controls on a gamepad, mouse, or keyboard. The control system is simple and can be used for complicated schemes as well.
Does not lag: the Nox Player App is a fast and smooth software tool that does not lag, crash, or hang while operating.
Supports multi-instances: you can run this application on both Windows and Mac with multiple gaming accounts.
Cons of Nox Player PC are:
Installation issues: most apps are easy to install, but some could not be installed via Nox Player.
May install unnecessary applications such as 'Chromium' or 'Antivirus' along with the main Nox App.
Multiple ads may pop up while you're using the application.
PC may lag if many, more than five, applications are downloaded through Nox Player App PC.
Minimum Requirements of Nox Player PC
When you search for free download Nox Player for PC, you need to keep in mind specific requirements before installing the app itself. Before you list down what games you want to play on the big screen, you should make sure that your PC meets all the conditions stated by the Nox Player system to run smoothly.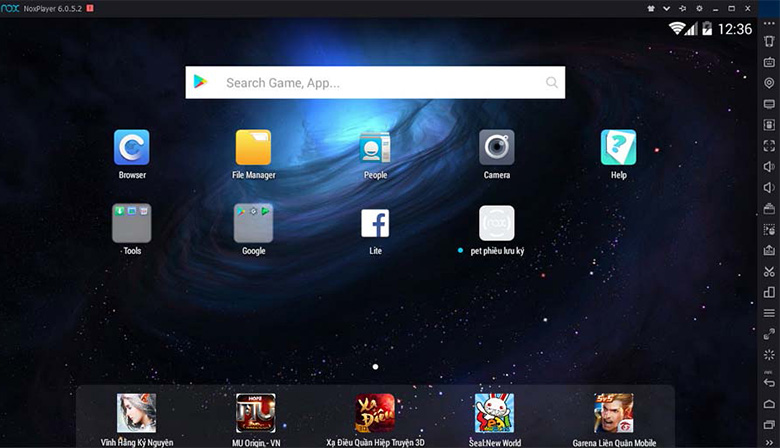 The following things should be checked to see whether your system is capable of this installation or not:
Minimum 2GB RAM.
Windows version 7, 8, 8.1, 10, Vista, or XP.
Processor: Dual Core 2.2 GHz.
1GB video memory.
Graphics Card: GPU with OpenGL 2.1 support.
Storage: 1.5 GB of free disk space.
The requirements mentioned above are the minimum ones. If we talk about the recommended requirements for better performance of the Nox App, then you should note down the following:
Ram: 4GB.
Windows version: 7, 8, or 10.
Processor: Multiple cores with AMD-V support or VT-x.
Storage: 2GB of free disk space.
Video memory: 2GB.
Graphics card: GPU with OpenGL 4.
How to Download and Install Nox Player on PC
By following a few simple steps, you can easily download Nox App APK on your computer.
The method to download this application Is as follows:
Switch on your PC and go to your preferred browser.
Type 'free download Nox player for PC' on your browser and click the search button.
Once you find the application, tap on a button that says 'Download'.
Downloading will start within seconds.
Once the file is downloaded, the installation procedure will start.
Once your Nox file is placed on your laptop or computer, you can move forward with installing it.
Go to the location where you have saved your Nox file and double-click on it.
Agree to the terms and conditions that are being shown.
Follow the guidelines displayed on the screen to complete the installation.
Wait patiently as your big Nox file may take time to install.
When the installing has successfully been done, you will see a start button on your screen.
Click start to see the home screen of your android emulator.
After you have successfully installed the Nox Player PC App, the next step would be to download the apps of your choice:
Open Nox and sign in to your google account to access Playstore.
Type down the app you want to download in the search box.
Click the app and tap on 'Install'.
Once the app is installed, you will be able to see its icon on the main window of the emulator.
Click on the icon to open your installed app.
By following these steps, you will install and use Nox Player App on your PC. You can also type in 'Nox player dragon raja', 'Nox player Ragnarok mobile', and 'Fortnite mobile on pc emulator Nox' if you want to search for a specific game app specifically.
FAQs
1

How to connect Controller with Nox Player?
Plug your controller into the PC, go towards your settings, and tap on the controller configuration button present on the sidebar of Nox. Click the 'controller' option from the list and tap on connect.
2

Why am I having an FPS drop?
FPS drops or a sudden slowdown of your PC could be due to overheating or an attempt to converse battery of the PC.
3

Can I run NoxPlayer in 2GB RAM?
Yes, the minimum requirement states that Nox Player App can work thoroughly and function well at a minimum of 2GB RAM and 1GB Video memory. Anything below this may cause lags or slowdowns.
Bonus Tips: How to Play Android Games on PC with Screen Mirroring App?
In addition to downloading an Android emulator like Noxplayer, you can use the screen mirroring tool on your phone, which allows you to directly control your phone's interface and play the game on your PC.
iMyFone MirrorTo combines benefits of most popular streaming and mirroring technologies, which give you good choice for screen sharing.
Key advantages of iMyFone MirrorTo:
You can watch your video fluently.
Mirror your phone in HD quality.
Playing Android games without delay.
Control your phone by using keyboard and mouse.
Support most of Android devices.
Conclusion
Nox Player App is an essential tool to use android apps on the PC. Multiple android emulators were introduced, but people opt for Nox because of its fast performance, convenient setup process, and unique feature offerings.
This post discusses the pros and cons of the Nox Player App, which can help users make their decision. Nox is an easy-to-use, cost-free, and user-friendly application that can be downloaded on both Windows and Mac via a few simple steps discussed above.