Are you looking for a way to read Android SMS on PC? Are you always cheated by the methods on the Internet? Here, you don't have to worry about that. What you need to do is to read this article carefully. So, without wasting any more time, let's glance through this page.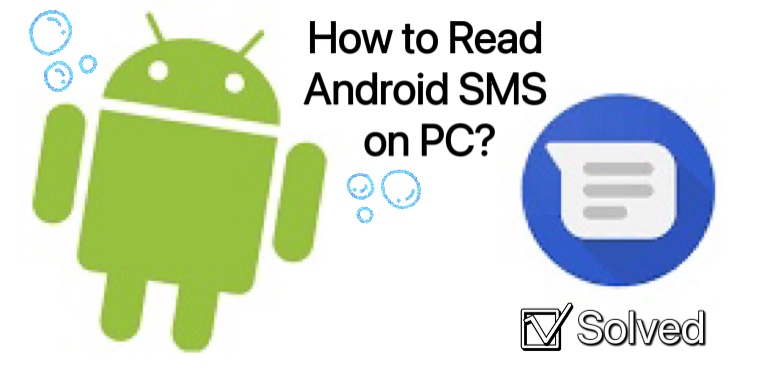 Part 1. Top 3 Ways to Read Android SMS on PC
Before introducing the top 3 wonderful ways to read Android SMS on PC, you can quickly glance through the comparison table below to gain a simple understanding.
| | | | |
| --- | --- | --- | --- |
| Diversified functions | | | |
| Easy to operate | | | |
| Wide range of use | | | |
| Ratings from the Public | High | Middle | Middle |
| Recommend level | | | |
1

Via Screencasting Tool
iMyFone MirrorTo is a simple and easy tool that allow you to project Android phone's screen to the computer. So that you can read Android SMS on it. This app also supports iOS devices. Since this program has been operated, it has enjoyed a good reputation. Beacuse of being highly praised by users, iMyFone MirrorTo is really worth trying. Its key features and the steps are as follow. Let's take a look!
Key Features of iMyFone MirrorTo
Read SMS freely with a large screen from the computer.
Send texts from computer within a few clicks via Android devices.
Deal with SMS efficiently on Android phones without any restrictions.
Save screenshots and let you send them with your texts on computer.
Here are the easy steps to read Android SMS from computer via iMyFone MirrorTo.
Step 1.After downloading, please llaunch iMyFone MirrorTo on PC.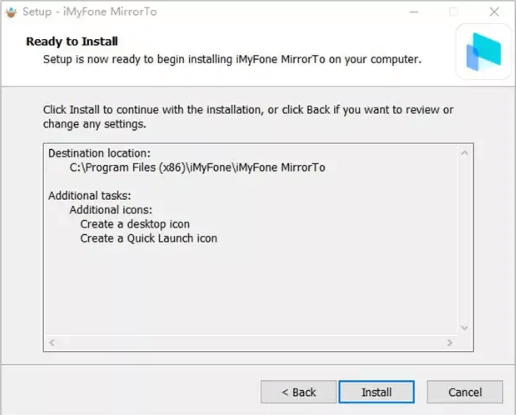 Step 2.Connect your Android device to the computer via a USB cable. Then, click Transfer files to go on.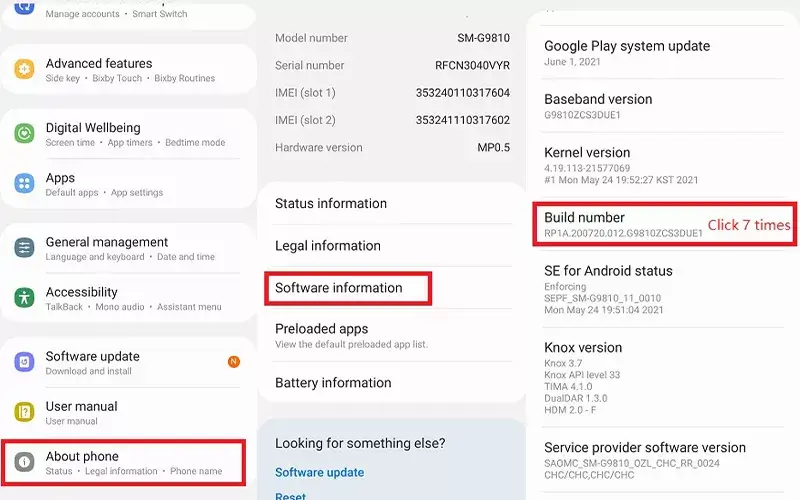 Step 3.Go to Settings -> About phone -> Software information. Next, click Build number for seven times and select Developer. Enable USB debugging when your Android dvice is linked to a USB port.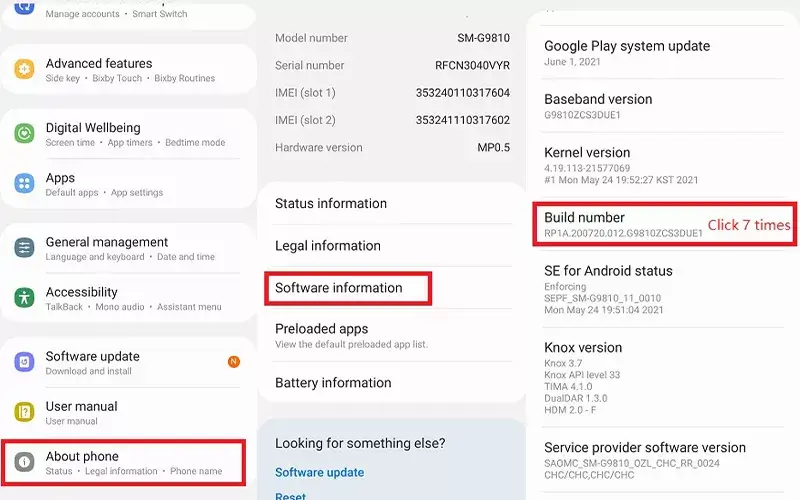 Step 4.After accessing, select Turn on, iMyFone MirrorTo will be installed on your Android device automatically.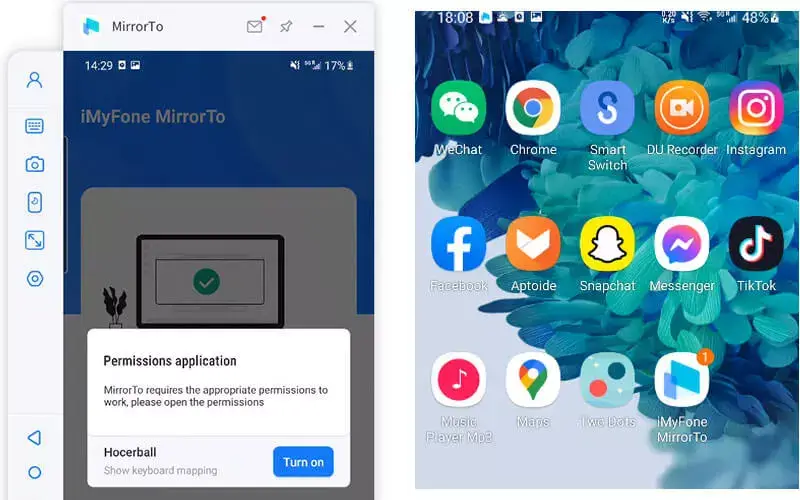 Now, your Android device has been securely mirrored to the computer. You can read Android SMS with a big screen.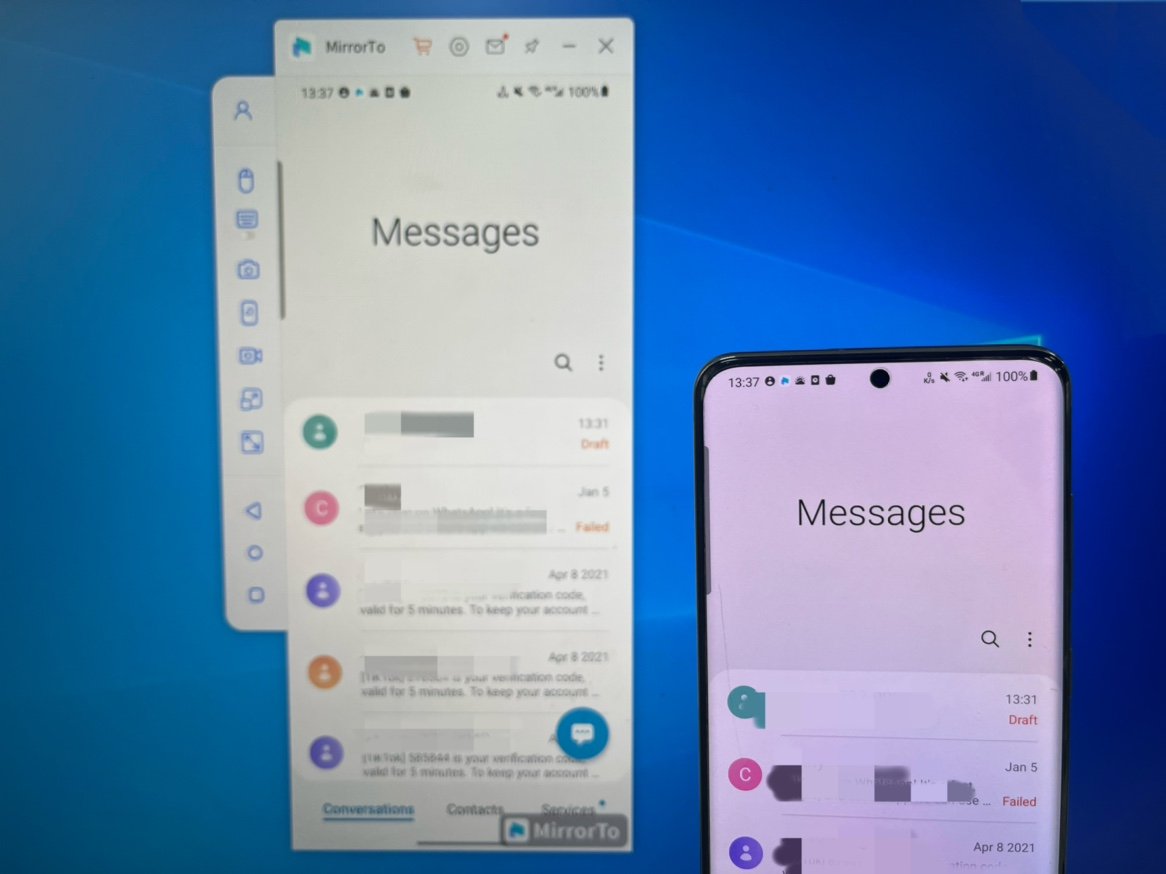 2

Via Phone Link App
Phone Link is an app that developed by Microsoft. Downloading Phone Link app can make you read and send SMS directly from your PC. It has other functions that not only can you view the texts but also you can reply, make and receive calls, view the notifications, and more.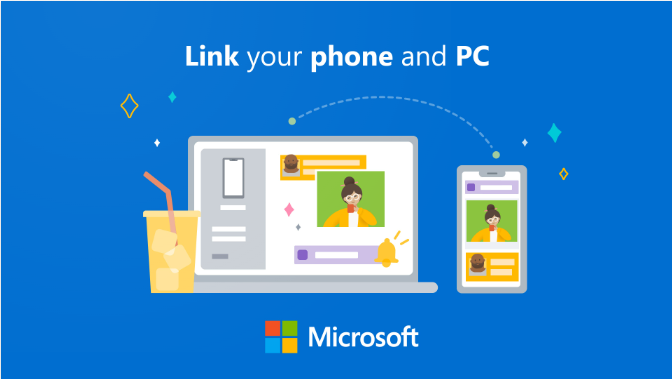 Follow the steps below so that you can use this program.
Step 1.Download and install the Phone Link on your Android device from Microsoft Store. Then, click Get Started.
Step 2. Click Sign in with Microsoft and key in your login information.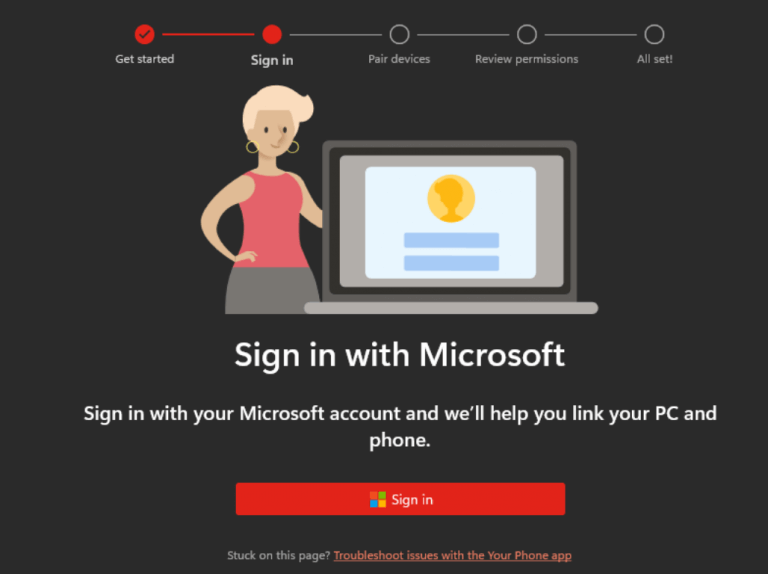 Step 3.Select Link Phone and PC, then Enter your Phone number and hit Send.
Step 4.Then, you will need to download the app on your phone from Google Playstore.Confirm My PC is ready and click Connect my PC.
Step 5. Sign in with your Microsoft account, and click Continue. After that, click Allow when the prompt pop up on the subsequent screen. Finally, click Done to finish setting.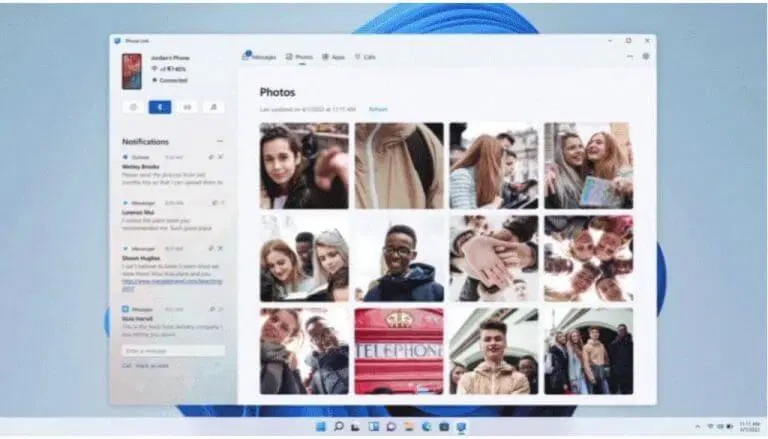 Note
The package name of the application did not change during the rebranding process, but display name from
Your Phone
to
Phone Link
.
3

Via Android Messages
Android Messages (also referred to as Google Messages) is a free, all-in-one messaging app designed by Google for its smartphones. It allows uses to text, chat, send group texts, pictures, audio messages as well as share videos and more. Here, we will introduce the steps to use it.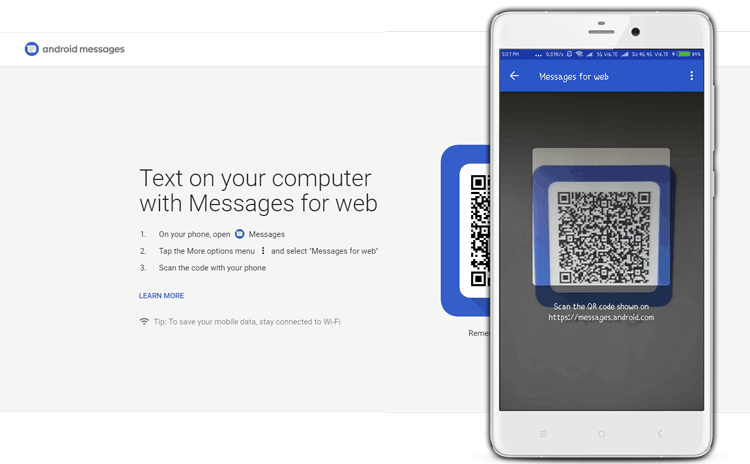 Step 1.Install and launch the latest version of Messages onto your Android phone. Be sure that your Android phone is running Android 5.0 or above. Then, open Messages for web with a web browser, such as Chrome, Firefox, Safari or Microsoft Edge.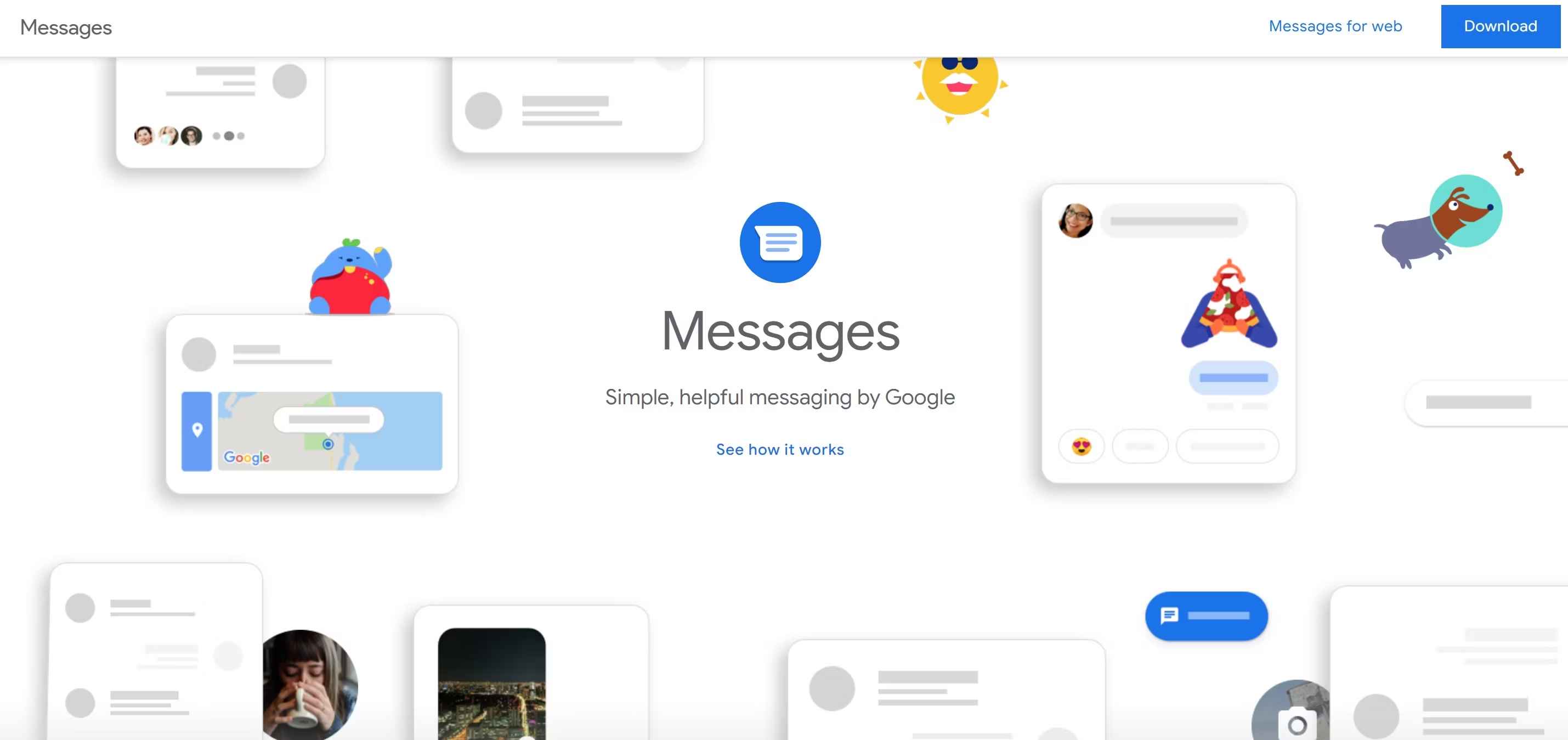 Step 2.After opening Messages app, please tap More -> Messages for web, then tap Scan QR code to scan the QR code on the web page. Now you can read Android SMS on your computer freely.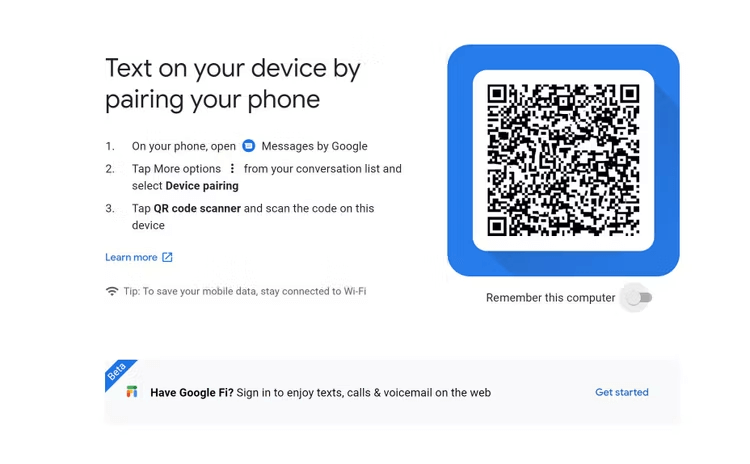 Part 2. People Also Ask about Reading Android SMS on PC
1

Can Android Device Receive SMS without a SIM card?
Yes. Android device without SIM card can still be used with Wi-Fi.You can send messages, make phone calls, browse pages and do almost everything that can be done on your Android phone.
2

Does Google Backup SMS?
Yes. Google will automatically back up your texts. But if you need more control over where they're saved and want to back up manually, you'll need to depend on an alternate service.
3

Where are SMS Stored on Android?
In general, Android SMS are stored in a database in the data folder located in the internal memory of the Android devices.
Conclusion
That's all about today's topic. 2 common ways to read Android SMS on PC are helpful, however, they can no compare with an ultimate tool called iMyFone MirrorTo. It is not only powerful, but also has many users. It has been highly praised and recommended by countless people. So, what are you waiting for? Just take action!