Hisense is one of the leading tech appliance brands globally, offering many different kinds of home appliances. One appliance category is Televisions, in which they have continued to excel.
A feature that Hisense TVs entail is the option of screen mirroring, which is the technique of replicating your phone screen onto a larger one.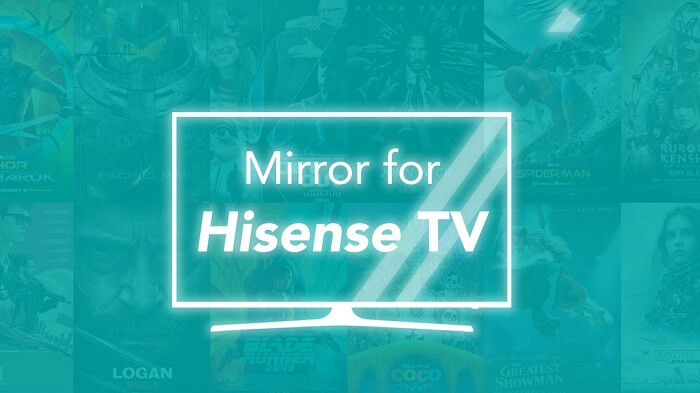 We will be discussing several applications you can use to mirror your phone, along with FAQs related to Hisense TV screen mirroring.
What Is Hisense TV

As mentioned before, Hisense is a leading TV manufacturing company. They have created great quality appliances for years, which is why it has become one of the most sought-after brands.
They offer up to 8K certified resolution in their televisions. Their TVs come in a wide variety of software such as Roku and Android. They are highly compatible with all smart mobile devices, which makes the process of mirroring your phone simple.
In addition to the unique features such as Quantum Dot Technology and Dolby Vision-Atmos, Hisense also offers a three-year warranty on all their televisions.
Why or When Need to Screen Mirror Hisense TV
Screen Mirroring is used in several instances:
In homes for entertainment purposes
In the corporate sector to conduct meetings fluidly
By educational institutes for sharing in-class information.
Entertainment purposes at Home:
Users often get fed up with constantly streaming movies, shows, and music on their smartphones due to its small screen size. If you want to maximize your user experience, you should mirror your device onto a television such as Hisense.
In addition to music and movies, you can also use the mirroring function for gaming purposes to add further to your playing experience.
For Businesses:
As we all know, presentations and meetings are a norm in the business sector, and to conduct them smoothly; a larger screen such as that of a Hisense TV is needed.
The mirroring function makes it less tedious and easier to share your presentations and reports and improves the collaborative forefront of the employees as they can brainstorm more proficiently in the designated conference rooms.
In Schools:
In higher education, screen mirroring technology fosters collaboration, showcases students' progress, and provides flexibility to curriculum design.
Since various device types are commonly used in classrooms, screen mirroring techniques with cross-platform interoperability are suitable for educational settings.
How to Screen Mirror Hisense TV
Now that we have discussed why one should use the mirroring option, let's discuss the applications you can use to avail of the Hisense tv screen mirroring function smoothly.
We will be discussing three top mirroring apps in detail: AirBeam TV, MirrorMeister, and AnyView Cast.
3.1 AirBeam TV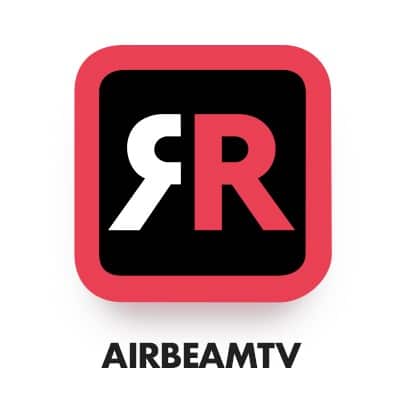 Stream your Apple devices to your Hisense TV without the use of cumbersome cords or extra features such as AirPlay.
Learn about AirBeamTV's Screen Mirroring applications for casting your smaller screens to the large screen. It's simple, quick, and secure.
AirBeamTV ensures that you can mirror your smartphone to your Hisense TV in a prolific manner; there will be no lag, the image and video quality will be crisp, and all of it will be done wirelessly.
Step-By-Step Guide to Mirror using AirBeamTV
On your Hisense TV, install the AirBeamTV Screen Mirroring App through their app store. Click "Install" to start the process.
It will take a few minutes to install.
Open the application.
On the main page, there will be multiple options to choose from.
Begin mirroring. Click the "Start Mirroring" button.
Your screen will be displayed on your television now.
Enjoy high quality mirroring with zero lag.
Reviews:
The reviews surfacing on the internet seem to be on the positive side of the spectrum.
For example, a user stated that they installed the application, the audio synchronization was lacking, and there was no sound. Still, after contacting tech support, they promptly resolved the issue, and the app began to work seamlessly.
Another reviewer stated that the app worked without any bugs or issues, except for rare instances where connection issues were witnessed. Otherwise, the app worked perfectly for him as well.
Lastly, just like several others, one reviewer was highly content with the offerings of this application. They stated how difficult it got for them to visit the church during the pandemic and how he and his family tackled the issue with the help of Hisense Roku TV screen mirroring and this app.
3.2 MirrorMeister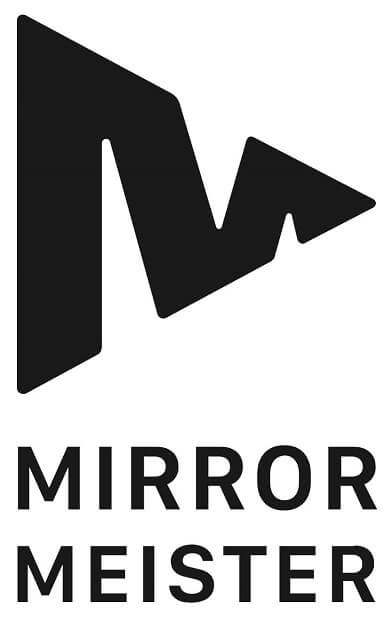 Another great application to mirror your smartphone onto your Hisense TV is MirrorMeister.
MirrorMeister is compatible with Hisense Smart TVs manufactured after 2014, in addition to Android and Roku TVs.
MirrorMeister is a dedicated application for Apple products such as iPads, iPhones, and Macs. It entails wireless mirroring, negating the use of multiple wires and external dongles such as Apple TV.
With this application, you can cast multiple devices, which are not limited to any particular type. So whether you use Chromecast or have a Hisense TV, this application will work for you.
A premium version is available on the market, known as MirrorMeisterPro, which offers an ad-free user experience. In addition, the premium version ensures that casting will be uninterrupted, making your lives a tad bit easier.
Step-By-Step Guide to Mirror using MirrorMeister:
Download the MirrorMeister App through the app store on your Mac, iPad, or iPhone.
Open the application.
Install the audio drivers by clicking on the "learn how to play sound on TV" button.
The audio driver will download and transmit sound to your TV.
Ensure your Hisense TV and Mac/iPhone are connected to the same network.
Click on the "Start Mirroring" button.
Make sure you have clicked on the "Enable Sound on TV" button.
Enjoy high-quality casting.
Reviews:
The user experience for this application has been positive, except for a few anomalies.
One user stated that this was the only app that worked on their TV after trying six other free applications. In addition, he said that he might switch to pro to avail of the added features.
Another reviewer stated that were audio issues occurring with this application, especially when mirroring a Zoom session, and at times the video also felt jerky.
The developer's team also commented on this user's review stating the possible explanations, showing that they value their user's experience.
A reviewer stated how much he loved the mirroring aspect this application offers. He appreciated how the whole screen was being mirrored, with crisp and clear sound. He also stated he would be switching to the premium version eventually to avail of uninterrupted casting.
3.3 Anyview Cast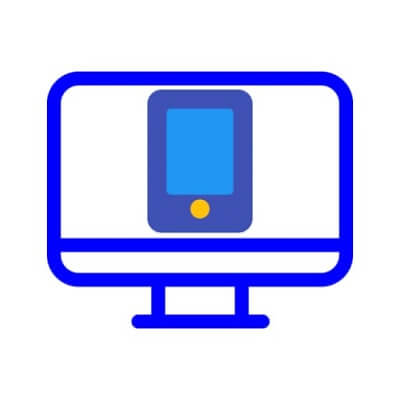 As MirrorMeister was for Apple devices, Anyview Cast is solely for Android and Windows users. It is another addition to the mirroring apps division, offering high-quality casting. Anyview Cast wirelessly mirrors information from your mobile device to your Hisense TV, allowing you to exchange photographs immediately, watch TV shows, videos, movies, stream live videos and play games. This app is offered in five different languages and is designed for all types of televisions.
Step-By-Step Guide to Mirror using Anyview Cast:
Make sure your phone and TV are both linked to the same Wi-Fi network.
Navigate to your TV's settings and select the Anyview Cast Display option.
Navigate to your phone's settings and activate the Wireless Display option.
After clicking the choose option, you will see the TV or a selection of TVs linked to your Wi-Fi network.
Select the TV you want to mirror and enjoy the screen mirroring experience.
Reviews:
A user found this application pretty helpful but stated two problems in the application. Firstly, the quality at times was below average and subpar. Secondly, as the whole screen is shared, the notifications pop up constantly, and DND must be turned on.
One user stated that although the mirroring function worked just fine, many advertisements kept popping up that ruined the user experience.
Another user found this app optimal; the connection was made quickly, and the casting function worked just fine. The only concern they had was, again, of the countless ads that kept on appearing.
In case you don't have a Hisensen TV but have computer, you can also easily screen mirror your device on computer to watch TV or
play different Android&iOS mobile games
by using
iMyFone MirrorTo screen Mirroring tool
, you can fully control your device on computer with only a few steps.
What's more, you can also stream your phone to YouTube or other platfroms like Zoom, Cisco Webex Meeting,ect.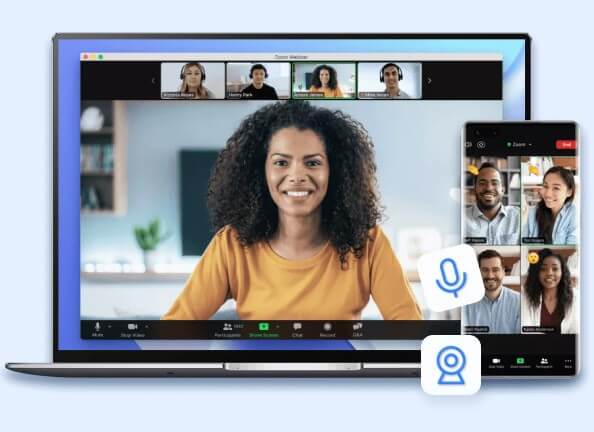 Come and have a look at more details.
Now take a free trial.
How to Screen Hisense TV without Wi-Fi
The HDMI cable is the most basic way to connect a gadget to your TV. Most laptops include an HDMI port. If not, they will most likely have a USB-C or DisplayPort output, both of which may be converted to HDMI with an adapter.

For iPhones and iPads, a Lightning Digital AV Adapter is required, which transforms the lightning connector on the bottom of your smartphone to HDMI. Some Android smartphones include an HDMI connector; however, most will require a USB-C to HDMI adapter. If your Android smartphone utilizes micro USB rather than USB-C, you'll need an MHL (Mobile High-Definition Link) converter.
FAQs about Screen Mirroring Hisense TV
1 Does Hisense TV have airPlay?
Hisense TVs do not have Apple AirPlay available. Although, as mentioned above, you can install external third-party applications on your Hisense TV to mirror your phone screen.
In addition, RemoteNOW, a smartphone app developed by Hisense for iOS and Android, is compatible with Hisense P and R Series televisions.
The RemoteNow app will recognize the TV and make all streaming and control options available immediately as long as your compatible TV and smartphone are on the same Wi-Fi network.
---
2 How do you change the screen on a Hisense TV?
To change the display format, do the following:
On your set-top box remote control, press MENU.
On the horizontal menu bar, use the RIGHT ARROW button to select SETTINGS.
Select SYSTEM OPTIONS, then scroll to SELECT SCREEN ASPECT RATIO AND HIGH DEFINITION, and then click OK.
---
3 Can you do a split-screen on Hisense Smart TV?
Hisense TVs do not have an integrated split-screen tool that users can use. However, there are third-party applications such as Anyview Cast, allowing the user to use the split-screen function.
Conclusion
We hope this post has provided a thorough understanding of how to screen mirror hisense tv or for those individuals trying to look up search queries for hisense screen mirroring or how to mirror iphone to hisense tv.