#1 Recommend Screen Mirroring Tool
Stream Your Virtual Meeting to PC with MirrorTo Fluently.
Virtual meeting is a meeting online where people meet and communicate in the same virtual room. When you need to cooperate with people far away from you, teach others from all around the world, or join a group with the same interest, virtual meetings will help you a lot.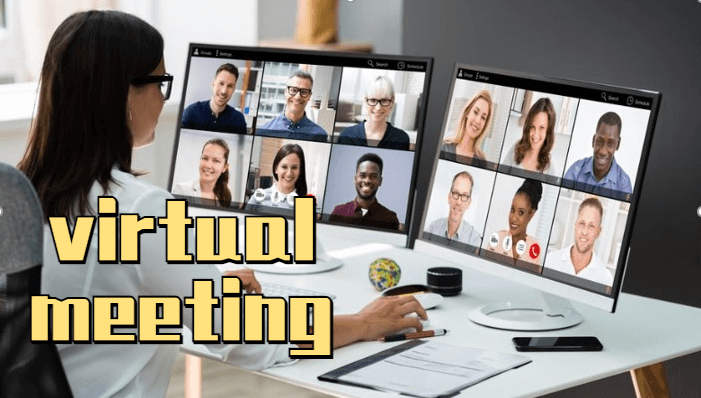 There are many virtual conferencing platforms on the market. Do you have difficulty choosing from and using them? Now here read the full guide of the best 7 virtual meeting platforms.
Table of Content [Hide]
1. Zoom
Part 1. Types of Virtual Meetings
1

Video Conferencing
It allows all participants to communicate with others through video streaming in real time. It's more like face-to-face communication. Most virtual meeting tools support this.
2

Audio Conferencing
Sometimes we don't need to see other people in the meeting. In other words, we want to only concentrate on the sound. In this case, we can use an audio meeting online.
3

Web Conferencing
This virtual meeting allows you not to download any software. You can just host or join a meeting online via the browser.
4

Screen Sharing
When you want to show something to others on your screen or make a presentation in a meeting, you can choose the screen-sharing function in some software. Then other participants can view your screen in real-time.
Part 2. 7 Best Platforms for Virtual Meetings
1. Zoom
Zoom allows you to have video/audio/chat communication online with others. It supports iOS, Android, Windows, and Mac. It's widely used for working meeting and teaching.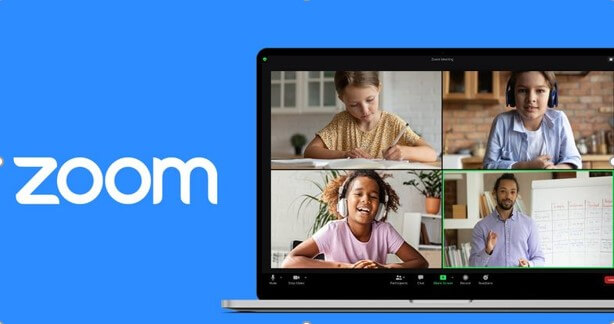 Features
Hold up to 100 people in a meeting
Screen sharing and recording
Online whiteboard
Pros
High-quality video/audio
Powerful features
Free and easy to use
User experience: user friendly with simple and easy to use software interface
Cons
Lack of comment control
Security problems
Stream Your Virtual Meeting from Phone to PC with MirroTo:
iMyFone MirrorTo is an easy-to-use app that can stream all kinds of virtual meetings from your phone to a computer so that you can enjoy a bigger screen without downloading a variety of virtual conferencing tools on the PC anymore. MirrorTo helps you make the desktop more concise.

Screen Sharing Online with MirrorTo
Live streaming almost every picture, audio & video from your phone to PC, such as meetings like Zoom, TikTok, YouTube, and so on.
Support screenshots and recording your phone screen on PC so you can get meeting minutes with MirrorTo.
Control your phone screen on your PC with a keyboard and mouse, like playing PUBG mobile game on PC.
Transfer files from PC to Android fast and conveniently.
2. Microsoft Teams
Microsoft Teams is an open workspace where you can join a virtual meeting, send a file, and screen sharing your presentation. It's available to everyone.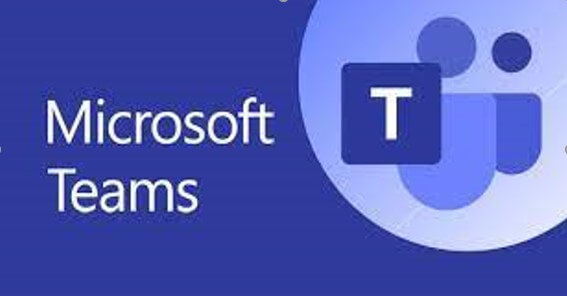 Features
Up to 200 people in a meeting
Document storage
Screen sharing
Full telephony
Pros
No cost if you are a Microsoft 365 user
User-friendly toolbar
Cons
Lack of notificatons
Large storage usage
3. Google Meet
Google Meet make a virtual video/audio meeting secure. You can use it just directly via the browser without downloading it. It will be more convenient and easy.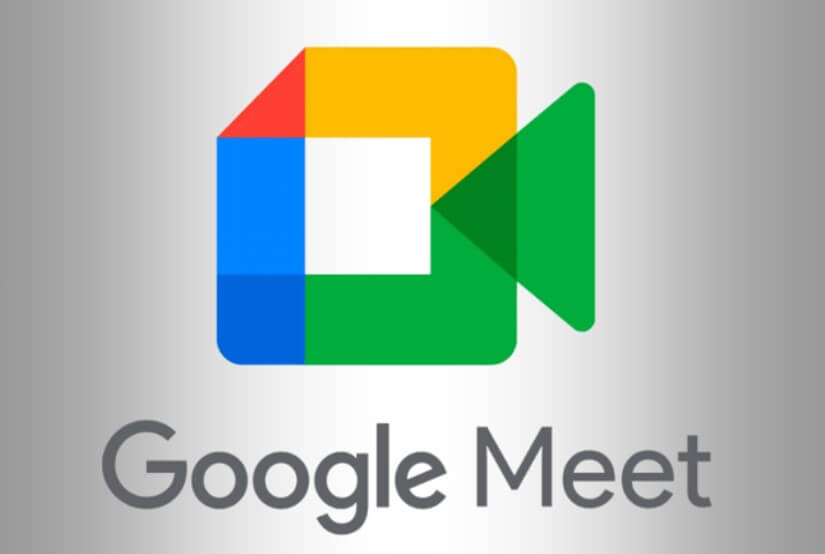 Features
Up to 100 participants
60 minutes limitation for free version
Meeting recording
Pros
Easy to use
Document collaboration
Secure and private
Cons
Limited features
Not more than 100 participants
Annoying notifications
High bandwidth required
4. Skype
Skype is much more like Zoom, but in my opinion, the security of Skype is much more better than Zoom. You can have a private communication on Skype.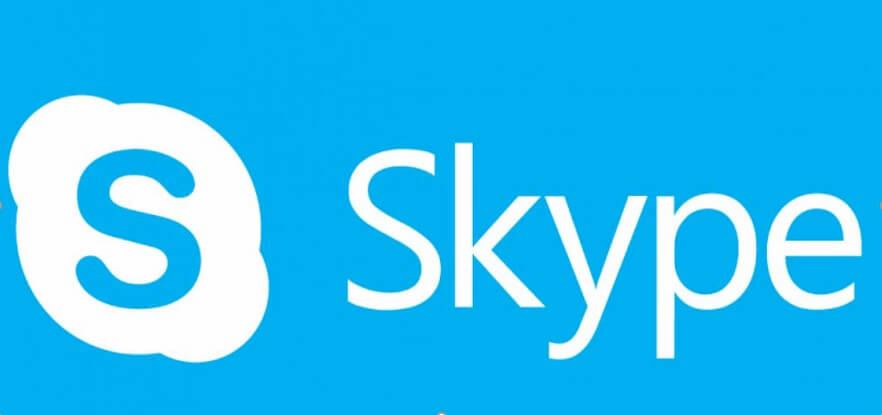 Features
Smart messaging
Screen sharing
Private and secure
Pros
Private and secure
Available on many platforms
Comprehensive online help
Cons
No real face-to-face interactions
No language translation services
Takes high bandwidt
5. Cisco Webex
Cisco Webex is video/audio virtual conferencing application with multiple features and support iOS, Android, and Blackberry.The biggest difference between Cisco Webex and Zoom is the meeting capacity.

Features
Up to 200 participants in a meeting
Free video calls and screen sharing
Online whiteboard
Pros
Secure
Easy to use and look after
Remove Background noise
Cons
Positioning for SME customers
More features needed
Take high bandwidth
6. LifeSize
LifeSize can be used to host and join virtual meetings on cloud video conferencing. It supports mobile, desktop, and browser.

Features
Calendar integrations
Screen sharing
Pros
Up to 300 participants
Professional
Fluently using
Cons
A little high bandwidth requirements
Lack of features
Low quality audio
7. BlueJeans Meeting
BlueJeans Meeting provides high-fidelity audio and video, providing a unique conference function and experience.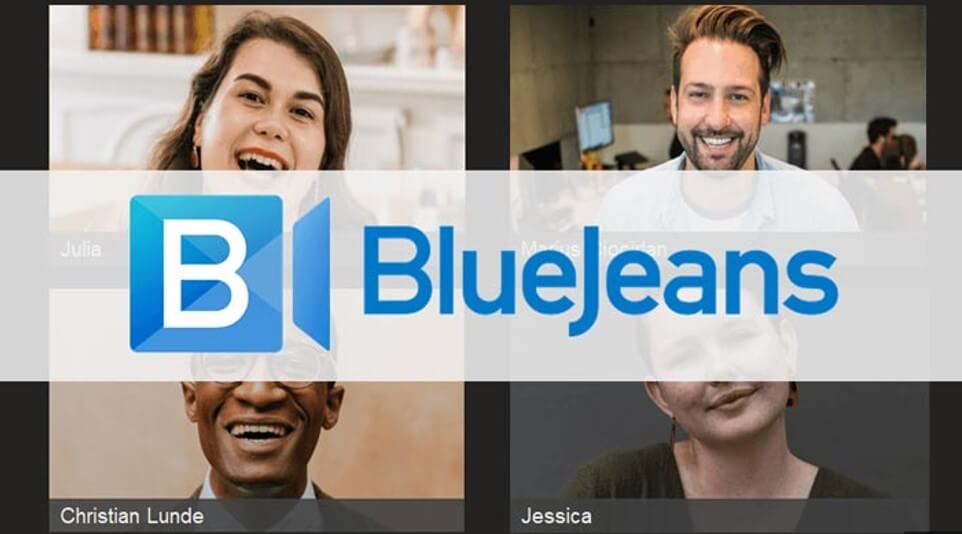 Features
Secure conversations
Dolby voice
Virtual backgrounds
Offer highlight reels
Pros
Support multiple platforms
High quality of audio and visual
Secure communication
Cons
Struggle to correctly transcribe speeches
Part 3. How to Run a Virtual Meeting Successfully?
Step 1. Determine the meeting topic and process
Set a theme for your meeting and arrange the process of it. We join a virtual meeting for a certain purpose. You should also convey the intention of what you want participants to do or think about after the meeting.
Step 2. Choose a suitable platform
I'm sure you have known about the above 8 virtual conferencing tools. Now choose a suitable one for your meeting according to your theme and team.
Step 3. Familiar with conference software and its functions
After choosing the right platform for your meeting, you need to know well about the software and its functions. Make a full use of its features to enrich the process of your meeting.
Step 4. Settle the scheduling and invite participants
Schedule the time of your meeting and send invitations before a few days like a week.
Step 5. Screen recording & meeting record
When the meeting begins, remember to record the screen. If you have arranged a meeting recorder, he/she can also write something about the meeting.
Step 6. Send email after a meeting
After the meeting, you should send emails to the participants about meeting minutes
Part 4. FAQs about Virtual Meetings
1. How do you make a virtual meeting more interactive?
Share your idea at the beginning
It's a useful way to make everyone in the meeting feel comfortable and relaxed. If you can share a funny story, it will be better for the atmosphere.
Put forward questions and let participants answer them. You can also prepare some gifts for them if they answer the questions correctly. Get more questions below.
Make full use of functions on the software
You can use a virtual whiteboard in the meeting to make clear presentations just like you are sharing something. Transcribe your files to those who come from a different country.
2. Ice breakers questions for virtual meetings.
What is your favorite film and why?
Where are you in the world now?
Which singer or actor do you like best?
Which superpower do you want to have?
3. What do I need to do if I join a virtual meeting?
Clarify the theme of the meeting.
Prepare a few questions to ask in the virtual meeting.
Know what you have learned from the meeting and what you should do after a meeting.
Better to give feedback.
Conclusion
Vitual meetings are more and more popular in our life and work. Choose an easy to use platform is also very important. Hope this article can help you.
iMyFone MirrorTo is a wonderful screen mirroring app can help you stream your virtual meetings on Zoom, Microsoft Teams, Skype, Cisco Webex Meeting, and other tools. Try it now to ease your life and work.