Dealing with Amazon error codes can be very difficult, especially if you want to enjoy a video uninterrupted. The Amazon Prime error code 5004 is encountered quite often and it can become very problematic for a lot of people. Thankfully, any issue can be solved, even if it might take a bit of time to do it, and the Amazon error code 5004 is no exception. Here we will focus on what solutions we can use to deal with the Amazon error code 5004 right away.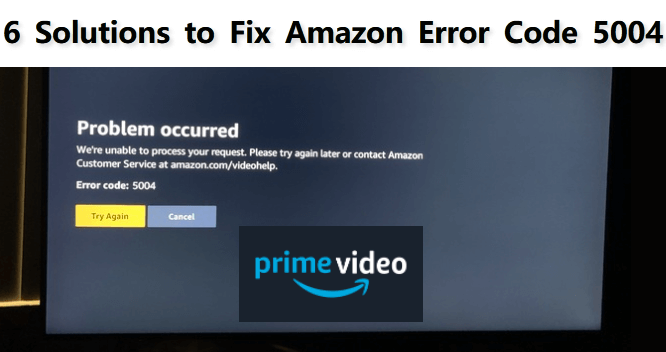 Part 1: Causes of Amazon Prime Video Error Code 5004
When you encounter the Amazon Prime Error Code 5004, there are a few solid reasons behind that. For a lot of people it doesn't have to do with their account or anything. Instead, it relates to the internet connection which is pretty bad and certainly not at the standards that you would want it to be. At the same time, if you have a firewall, VPN or if you use a proxy, these errors codes are also prone to appear more often than not. The same thing can be said when it comes to using any protective software like an antivirus.
Additionally, you might be using an older version of the app, or your cached data and cookies are defective. Even the Amazon Prime Video app is known to have its fair share of issues, so that's one of the things you want to tackle as quickly as you can. Reinstalling the app might actually be the right idea, even if it doesn't seem like something you can solve right away.
Part 2: 5 Tips to Fix Amazon Prime Video Error Code 5004
Regardless of what causes the Amazon Prime Error Code 5004, you can attempt many different ways to try and fix it. Each one of the methods has its fair share of steps, but if you follow those you will finally have the opportunity to solve such an issue.
2.1 Ensure a Stable Network Connection

Before you try any other fix, it's a good idea to see if your internet connection is stable or not. Generally, an unstable connection can lead to Amazon error codes. You want to check your connection this way:
Step 1. Go to Start/Settings/Network and Internet/ Wi-Fi.
Step 2. Check and identify whether you have any internet access or not.
Step 3. In case you can't see that, turn the internet connection a few times or talk with the internet provider.
These steps will help you narrow down whether the network connection causes the Amazon error code 5004. At least you will know if anything else is causing this problem or not, and thus attempt any things with much better results.
2.2 Check Your Amazon Prime Account
Another reason why you get the Amazon Prime error code 5004 can be the fact that your account is inactive. That might not always seem like an issue, but it can definitely become one. The truth is that an Amazon Prime account check is simple to do:
Step 1. Go to the Amazon Prime Video page and use your credentials to sign in.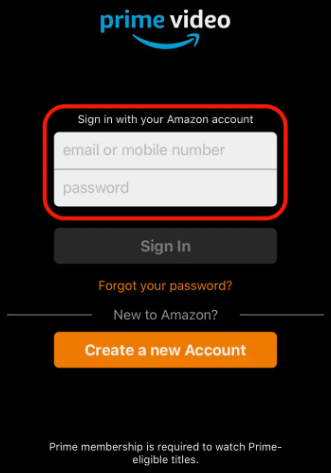 Step 2. See if your account is active, if you are subscribed or not.
Step 3. Once you check that, attempt to stream anything and see if the issue got fixed or not. This way you can see if you have any account issues or not.
For the most part, checking this way will help you solve any possible problems. That's why even a simple account check can do wonders here.
2.3 Clear Cached Data of Browser
If you use a browser to watch Amazon Prime Video content, then the accumulated cookies and cache can lead to problems. There are times when these can lead to the Amazon error code 5004. Because of that, we recommend cleaning the browsing data from time to time. That's especially true when you deal with such Amazon error codes.
Step 1. Click the 3 dots at the corner of the browser.
Step 2. Pick the option More tools to Clear browsing data.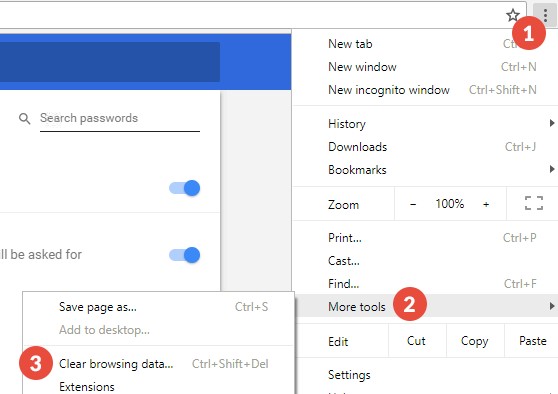 Step 3. When you have to check boxes, choose cookies and cache. You can also remove the history if you want, that's up to you. It can be a great idea though, in some cases.
2.4 Disable Proxy, VPN, Firewall and Antivirus Programs
Antivirus programs, firewalls, VPN tools or proxies can also lead to Amazon error codes. If you want to disable the proxy, go to Start/Settings/Network and Internet/proxy, and here you need to turn off Automatically detect settings for the Proxy. You also want to disable the option to use a proxy server where it requires a manual proxy setup.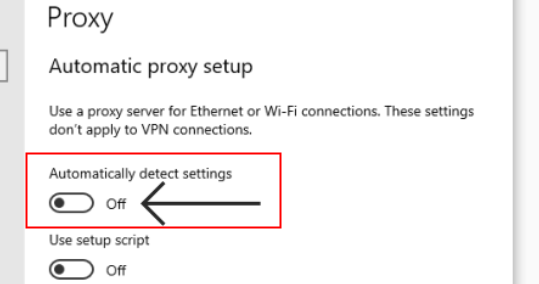 As for the other options, you can disable your antivirus, firewall and VPN manually from within the app. Most of the time, these will also have a taskbar companion, so you can stop them from there.
2.5 Reinstall Amazon Prime Video Application
The way you do this is really simple, you just have to delete the Amazon Prime Video app from your device, and then you can download a new version from the App Store. It might solve the issue, or it might not help at all. Yet it's still something you can try, because you never really know what results you can expect from this kind of stuff.
Part 3: Download the Amazon Prime Video and Repair It
There are a lot of situations when you can't really solve the issue even with the guidelines listed above. Which is why it can be a great idea to just download the Amazon Prime video and then repair it. The iMyFone UltraRepair app from iMyFone is one of the latest tools that can help repair files, videos and photos. The app is very efficient, easy to adjust to your needs, and you will find that it can solve pretty much most of the video problems you encounter. It's really great to use, and you will be impressed with its quality and ease of use.
iMyFone UltraRepair - Repair Video
UltraRepair gives you the best solution to repair your blurry, pixelated, corrupted videos within 3 steps.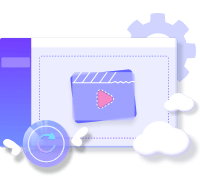 Step 1. Launch the program and choose Video Repair from the left pannel. From there, Add unplayable video that you've downloaded from Amazon Prime Video.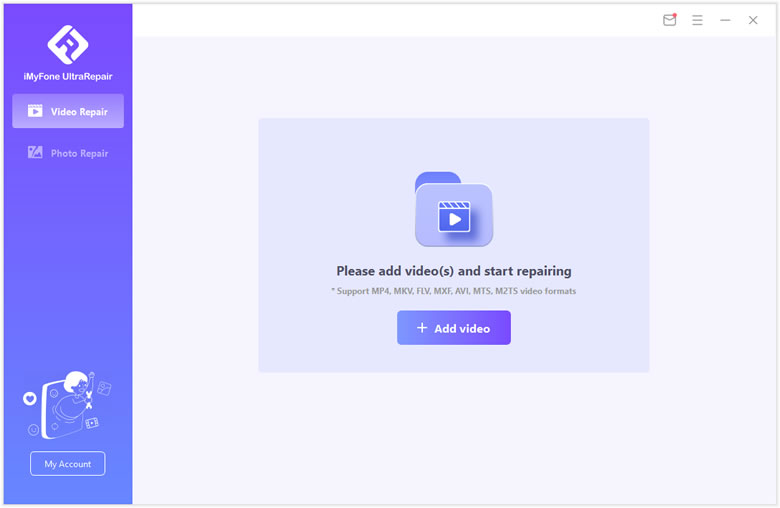 Step 2. Click Repair button after information confirmation. Also you can Add or Remove videos from there.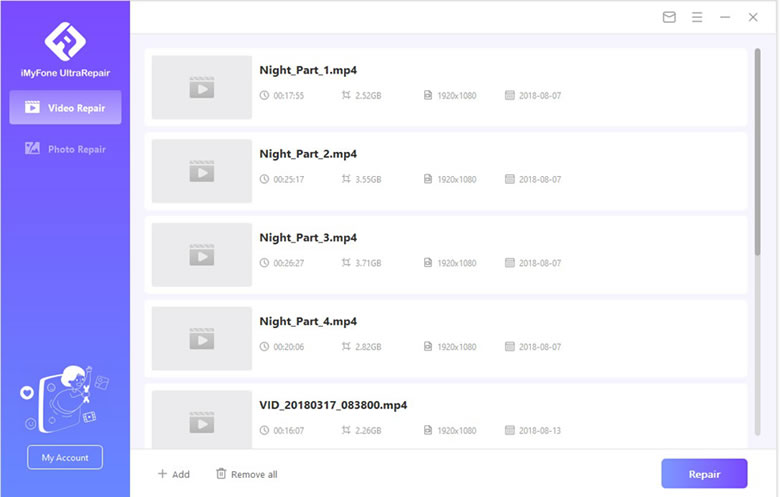 Step 3. Finally you can Save all the repaired videos to your computer. Send them to your phone and test if they are playable.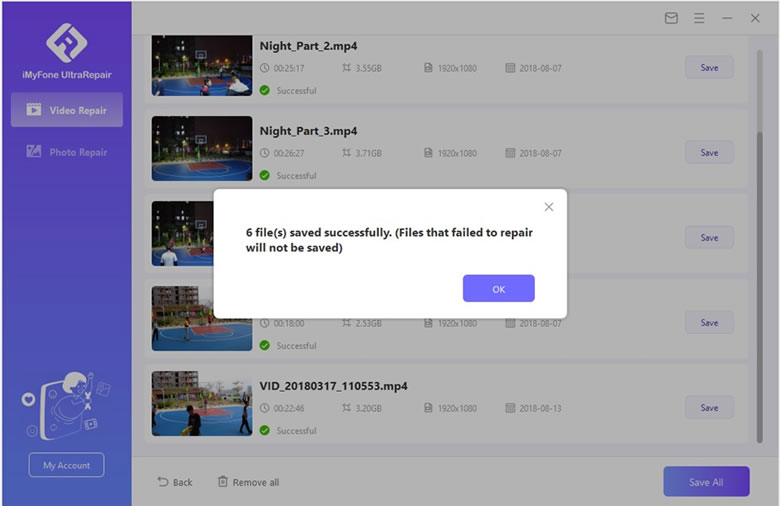 If your videos repair failed, you can try the Advanced repair, or you can also send your videos to us through email address we provided.
FAQs: More about Amazon Prime Video Error
---
1 What is error code 1060 on Amazon Prime?
The 1060 error is one of the most common Amazon error codes. It appears if you don't have enough bandwidth to stream your video. Simply put, your internet connection is overloaded and you can't fulfill the requirements for a proper stream, or you do need to have better internet.
---
2 Why did Amazon Prime stop working on my smart TV?
There can be different reasons why that might happen. Either your TV is unable to connect to the internet, or the Amazon Prime Video service might be down. On top of that, the app might have encountered a bug, or your app is faulty and it needs reinstalled.
---
Conclusion
It can be tough to encounter Amazon error codes like the Amazon Prime Error Code 5004, but these things can appear at times. Which is why you need to create a system through which you solve these problems as much as possible. You can attempt the solutions listed above, or you can try to use the iMyFone UltraRepair app that can help you repair any video errors and then you can enjoy your desired content!