If you are facing the problem of Error Code 0xc00d36c4 while playing a video, then you are reading the right blog.
If you notice it once or twice, it's not that much of a problem, but if this keeps happening, then it means that your PC is already having some serious issues. In this post, I will show you some guidelines to help you sort out that issue.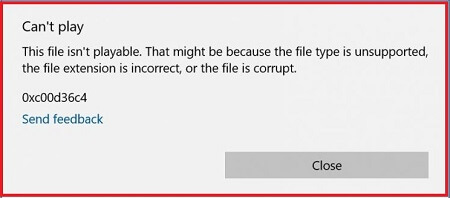 Part 1: What is error 0xc00d36c4 in videos?
Error 0xc00d36c4 is a common error in videos. It can occur when the video player cannot play the file correctly. You may have been watching a video and noticed that it had an error message on your screen. This can happen because of many reasons. Some of them are written below:
There's an issue with the file extension.
Some system drivers are damaged or out of date.
Windows Media Player's copy-protected functionality is activated.
The media player does not support the file format.
The incorrect codec is being used. The incorrect codec is being used.
Part 2: Troubleshoot Error Code 0xc00d36c4
It is now time to eliminate this error. We can use various methods to solve the situation and resume video playback.
01

Play the Video in Another Compatible Media Player
If you're getting an error code 0xc00d36c4 while playing a video in your browser, it may be because of a problem with the media player. You can try playing the video in another compatible media player to see if that will resolve the issue. VLC Media Player is a suitable player that solves various issues. Unless a file is damaged, it supports practically all media formats. Follow the steps below to open the video file with VLC Media Player: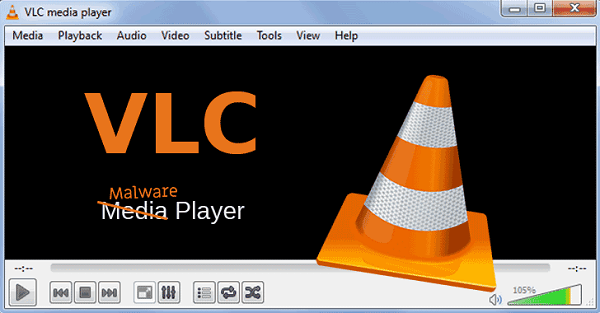 Open the VLC Media Player and click on the media file you are trying to play.
Then, click on File > Open. Select the file you want to play.
---
02

Utilize Corrupted MP4 Repair Tool
0xc00d36c4 is a error code that many users encounter when trying to open a video file. A good choice to fix this problem is fix this video before play it. Here we'll introduce iMyFone UltraRepair to you! It's a powerful tool to help you repair any problem or corruption in the video file. It supports various corrupted video formats, including MP4, MOV, M4V, AVI, FLV, etc. It allows you to scan corrupt files, fix them quickly, and repair damaged system files.
iMyFone UltraRepair
It can repair any damaged or corrupted video or picture.
A usefer-friendly interface that everyone can use.
Supports all the latest versions of Windows and macOS.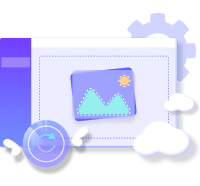 Follow the steps below to get rid of the error code 0xc00d36c4 problem.
Step 1.Install and launch the UltraRepair on your PC. Then upload the damaged video by clicking the "Add video" option.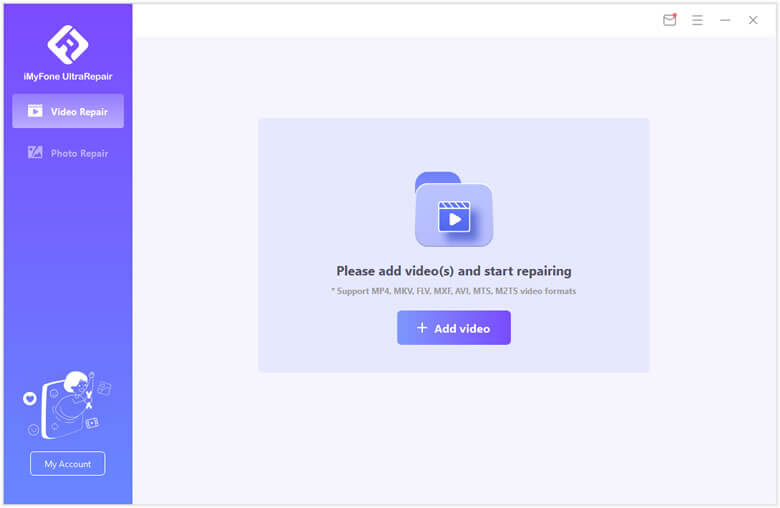 Step 2.The user interface will display the damaged video's file name, size, length, and format when the uploading procedure is complete. Check them and click the "Repair" button to start the fixing procession.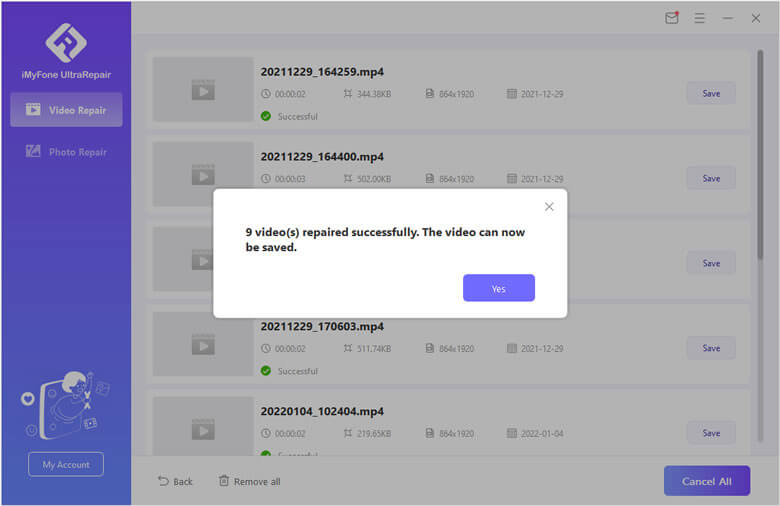 Step 3.When the repair procedure is complete, a pop-up box will appear indicating that your videos were successfully fixed, and you can choose whether or not to save the videos to your computer.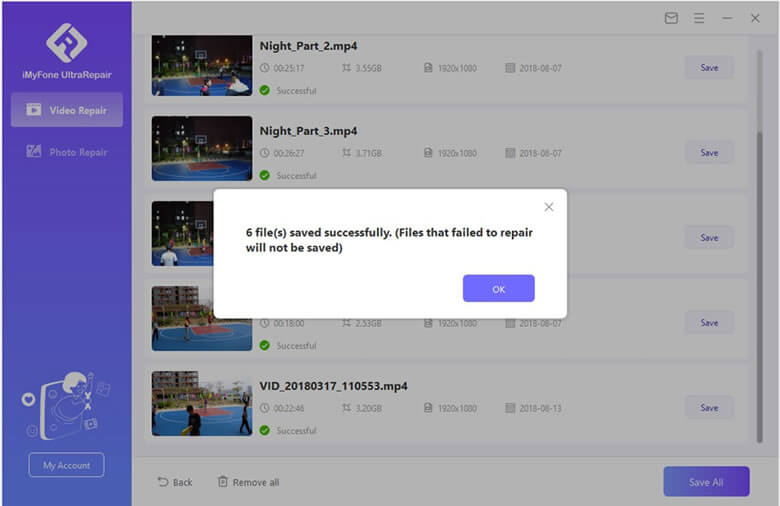 And Ta-Da, your problem is solved.
---
03

Change the Video File Extension
Changing the video file extension is another way to fix the error 0xc00d36c4 video. This method needs to use an internet video converter. Follow the given steps to do so:
Open File Explorer. Then check the box next to "File name extensions." If you cannot preview the video file extension, mark this option under View. If it does not work, select Options and proceed.

Uncheck "Hide extensions for known file types" after selecting Options > View.
---
04

Change the Video File Format
When your current media player cannot play MP4 files, changing them into a usable video format can resolve the error code 0xc00d36c4. Here's the simplest method for converting video with VLC Media Player.
Open your Video file and go to the Media Tab and find the option of Convert/save.
Add input files to transcode in the following window. And after making the decision, click the Convert/Save button.
Navigate from the Convert window to provide the file name and location. And create a profile or click Edit Selected Profile.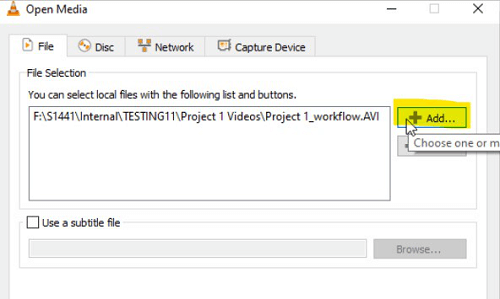 To begin the conversion, press the Start button. And it's done.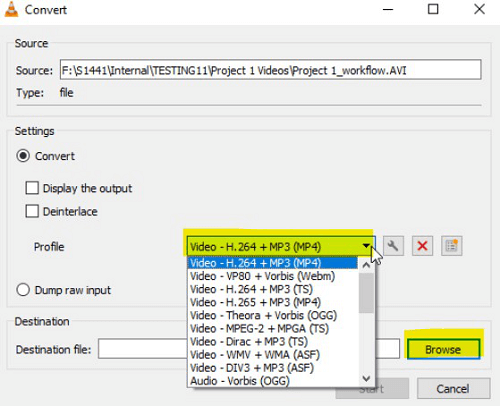 ---
05

Re-install USB Controllers/update Drivers
The error code 0xc00d36c4 occur may due to a system conflict between the computer and the associated external media drive, such as an SD card, pen drive, memory card, etc.
To resolve the error code 0xc00d36c4 issue, you can reinstall the computer's USB controllers. Here are the instructions for removing and reinstalling USB controllers on Windows.
To begin, click the Windows + X keys simultaneously and then pick Device Manager.
After opening , please scroll down to Universal Serial Bus Controllers and double-click on it in the Device Manager windows.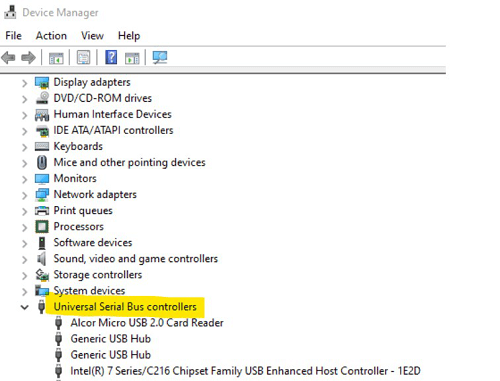 After that, right-click on each USB drive listed under Universal Serial Bus Controllers one by one and then select Uninstall.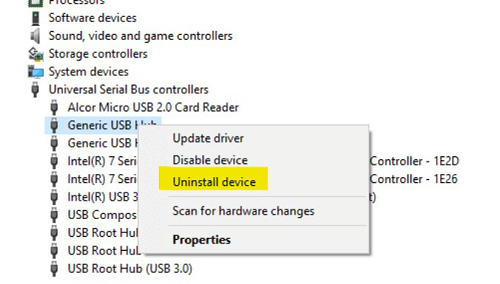 After that, restart the computer, and the USB controllers will install.
---
06

Move Files to Your System
If you receive the 0xc00d36c problem when attempting to play a video from an external drive or network, you should first relocate the file to your local hard drive. It has been found to help certain people with their problems.
---
07

Turn Off Copy Protection
If you keep receiving the error code 0xc00d36c4, it might be due to the "Copy Protection" option in the Windows media player. To deal with this scenario, you must disable this functionality.
Open your Media Player and click on the organize option present in the upper left corner.
Select options and click on Rip Music.

Uncheck Copy protect music once more under Rip options. And click on Ok.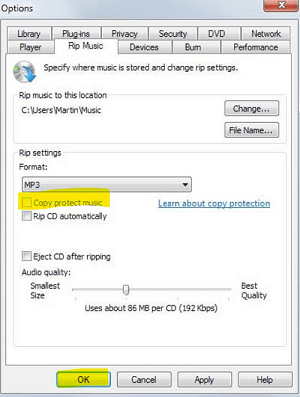 Bonus Tips: The Ways to Avoid Error Code 0xc00d36c4 While Playing Video
Ensure you have installed all the Windows updates released since your last update.
The files may be read and played by simply copying and pasting (Ctrl+C and Ctrl+V) from an external storage place to an internal one.
You can find plenty of ways to avoid error code 0xc00d36c4 while playing video by checking your disk space, repairing disk errors, updating your drivers, and ensuring that your computer meets the system requirements to play video.
To Conclude
Yep, that's all for this post! We show you several effective solutions to fix the video error code 0xc00d36c4 and the methods to avoid this problem happen again.
You can use iMyFone UltraRepair for the best results, and we are sure this software will never disappoint you! Click the button below to have a try now!