iMyfone UltraRepair
One-stop solution to repair corrupted jpeg header.
Download Now
Figuring out the way to fix corrupted image header is a very good idea because there are times when these things get corrupted very badly. JPEG files are always susceptible to corruption, and that's why it makes a lot of sense to learn how to fix any of their problems.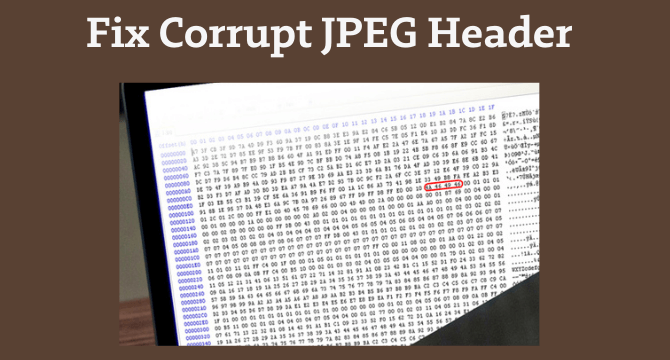 Part 1: Symptons of a Corrupt JPEG Header
There are many different symptoms you will see when there's a corrupt jpeg header. Each one of them appears in a different way, so it's up to you to find the right options to suit your needs and requirements.
Your photo seems distorted and you don't know why that's happening.
Windows Photos is not opening the photo saying the format is not supported.

You are unable to see any thumbnail preview in Windows Explorer.

When you want to open the file with Windows Photo Viewer, the app fails stating that the file is either very large, corrupted or it has some damage.
Part 2: Possible Causes of a Corrupt Image Header
Before you go on a jpeg header repair, you want to know what causes this type of problems. As you can imagine, there are different reasons why you can encounter all kinds of issues like this. The main focus is to understand the underlying problems and then fix jpeg header quickly if you can.
The jpeg header is indeed corrupted.
You shut down your computer forcefully, and that can end up corrupting some images.
There's a malicious attack targeting JPEG files.
There are bad sectors or even damaged sectors on your storage media.
All these reasons can really lead to your JPG file getting damaged, and that certainly becomes an issue. Which is why you want to try and address it the best way that you can.
Part 3: How to Fix a Corrupt JPEG Header
01

Repair Corrupt Image without Damage
If you have a corrupt image and there's no damage, then iMyFone UltraRepair is the right tool you can use to solve this problem. The app is very efficient, it helps bring in a very good way to fix jpeg header properly, and it works quickly too. If you want to use the jpeg header repair tool, it is worth trying.
iMyFone UltraRepair - Repair Photo
UltraRepair gives you the best solution to repair your damaged, incomplete, or corrupted photos.
Your files would be kept safe at all times, with privacy guaranteed.
Support Win&Mac version.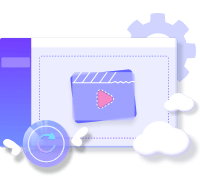 Step 1.Launch UltraRepair and choose Photo Repair function. Then click on the Add photo button to upload the JPEG file with corrupted header.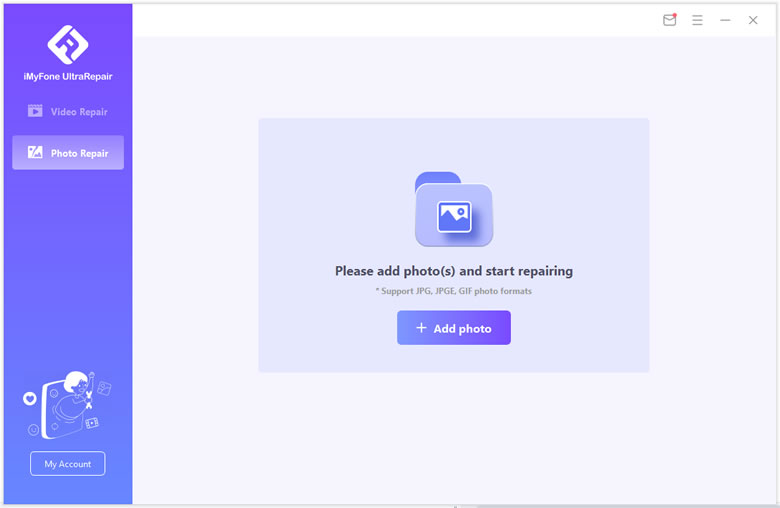 Step 2.Check the detail information of the JPEG files that you are going to repair. Click Repair to start fixing JPEG header.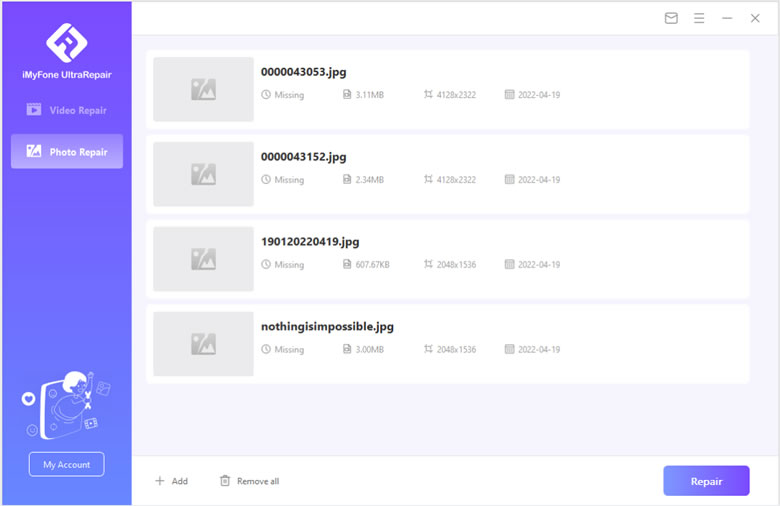 Step 3.Wait for a while and the program will inform you the result of the JPEG repair. Finally you can Save them to your computer.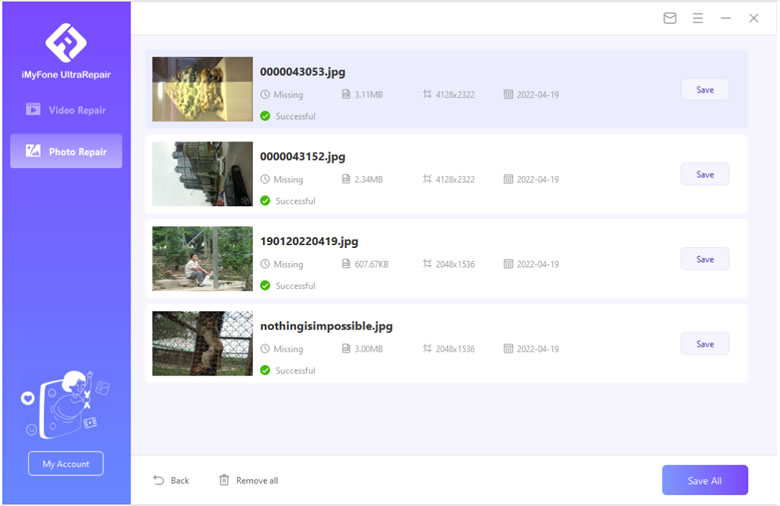 Limited Time 10% off Coupon Code for iMyFone UltraRepair: YTR5E7
02

Fix JPEG Header with Hex Editors
If you want to fix corrupt image header, sometimes hex editors can actually solve the problem. This particular method will require a healthy photo file from the same device and with the same format. If you have those, the chances of solving such a problem are increased exponentially, and that's exactly what you need to keep in mind.

You can fix jpeg header simply by using the hex editor since you can replace the header of your affected image with the header of that healthy file that was presented above. It's a nice approach and it works really well, which is what makes it such a good option in the first place.
03

Correct JPEG Header Information
There are situations when you don't have the best JPEG file from the same camera. When that happens, things become a bit more difficult. What you can do, however, is to create a new JPEG file. You want to check all the header details with the hex editor. It works great because you can fix jpeg header with ease and it works super nicely.
Start with opening Paint.
Doodle anything you want and Save the file as JPEG.

Once you doodle the blank space a bit, you choose save as and then choose where you want to save it. Under the file name box you must click on the list box that's tagged save as type, here you want to choose JPEG. Enter the filename and then save.

After you have this new JPEG file you just want to open the hex editor and import the JPEG file as well as the corrupted one. The idea is to jot down the right header information from the new file.
After that, you go to the file that was corrupted, edit the header and that's it.
FAQs about Image Header Issue
1. Why are my images being saved as JFIF?
There are times when Windows 10 saves JPG files as JFIF, most of the time when you are saving images in a browser. This problem appears due to an incorrect file association in the registry, and this appeared after the Creators update.
2. How do I stop Windows 10 from saving jpegs as JFIFs?
You can download this Chrome Extension which helps you save any image you want from the web without any manual conversion. You'll solve the JFIF problem very fast, while also making sure everything works smoothly.
Conclusion
Learning how to do a proper JPEG header repair is a very good idea and it will help bring in a very good set of benefits. You always want to fix corrupt image header, and these tips as well as a tool like iMyFone UltraRepair will help you achieve that. Just take it into consideration and see which one of these options will give results you want. It's definitely a good idea to try out all the options and ensure everything is working.