Video Not Playing on Android Phone? Try These Ways to Fix!
Category: Repair Files
3 mins read
It can be a hassle when video not playing on Android because we use our phones for capturing, watching, and editing videos all the time. Especially in those cases where the videos have personal memories you want to relive all the time.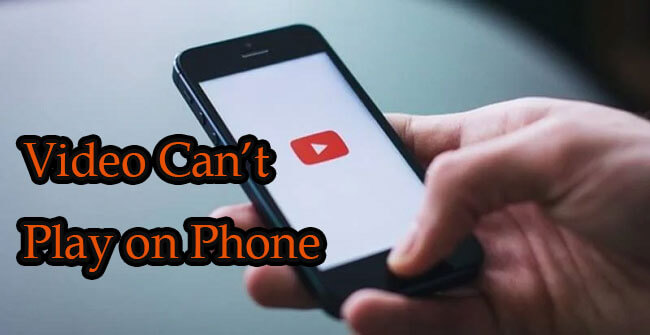 There are a lot of different reasons why your videos may not be working on your Android like:
The video file got corrupt somehow.
Your Android device needs updating.
The video did not correctly download to your device.
There is conflicting software causing a playback issue.
Now download UltraRepair to fix or enhance broken or blurry videos, photo/images and files easily.
Part 1. Methods to Fix Offline Video Not Playing on Android Phone
Give these different methods a try to fix why won't videos play on my Android phone. Each one addresses a separate issue and does not require a lot of IT knowledge to utilize. They also do not take long to implement, so you can get back to your favorite offline videos.
01

Redownload the Video

If the video you attempted to download gets interrupted, it will not play. It can happen when your network connection stop or some other process on your Android cause an issue in the background. So go back to the video file you are trying to play and re-download it.
02

Restart Your Device

If you cannot play video on an Android phone, try to restart your device. It will stop conflicting software operating in the background and rest your device, so it runs efficiently. All you need to do is long-press on the power button and select Restart option. The android device will shut down safely, then restart so you can try to download or play the video file once again.

03

Update Your Android's Firmware

The Android operating system receives periodic updates to ensure it is running smoothly. If your Android version is out of date, you may run into issues causing videos not to play. To fix this problem, follow these steps:

Unlock your Android phone. And navigate to Settings > About Phone > System Update.
Check to see if the most recent version of Android is running.
If it is not, you will have the option to update to the latest version.
04

Uninstall Dubious Software

The Google Play Store does a great job of preventing apps from being available when they have malicious or dubious issues. However, every once in a while, one will slip through, and you will download it thinking it is safe. The app download from an untrusted source should remove immediately from your device. These could be the reason behind cannot play video on an Android phone and causing other issues you may not realize as well.
Methods to Fix Online Video Not Playing on Android
When you are working with videos from popular streaming sites like YouTube or other websites, you can run into streaming issues. Why won't videos play on my Android phone can be for a number of simple problems that can be fixed using the following methods.
01

Check Network Connection

You will not be able to watch an online video if connect to an unreliable network.

In this situation, you can forget the network and try to reconnect. In this way, you can back in range of the WiFi network.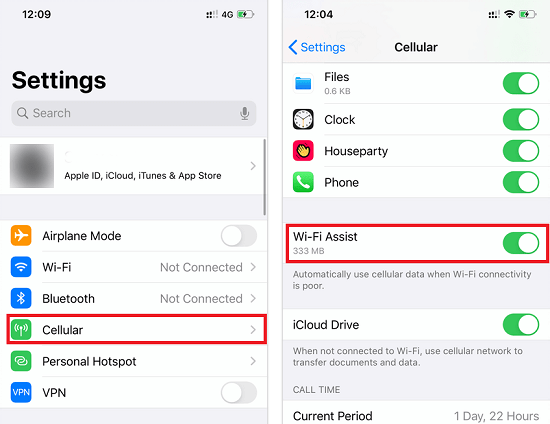 02

Update the Media Player

While YouTube is one of the more popular mainstream applications for watching videos, plenty of people use third-party apps like VLC Player. This help alleviates some of the problems around why won't videos play on my Android phone. However, if they are not working, try updating the media player by:

Navigate to the Google Play Store on your device.
Select Menuand then My apps & games. Any apps that need an update will have an alert next to them.
Tap on Update all or select your individual media player to update just that app.
03

Clear Software Cache Data

The cache is the temporary data that is needed whenever you open and run an app. Sometimes this data can get overwhelming for the app and cause issues where you cannot use the app features. That is why some videos not playing on Android. To fix this, try:

Navigate to your phone's Settings > App > App in question.
Click on Storage > Clear Cache.
04

Reset Network Setting

Even if your phone WiFi is working and shows you are connected, there may be a conflict in the background. Because the communication between your device and the network has gotten confused or corrupted. But you can repair it easily, make sure to memorize or write down the network password, as you will have to enter it again when you reconnect.

Navigate to Settings on your device. Then tap on System and scroll down to Resetor Reset Options.
Tap on the words Reset network settings.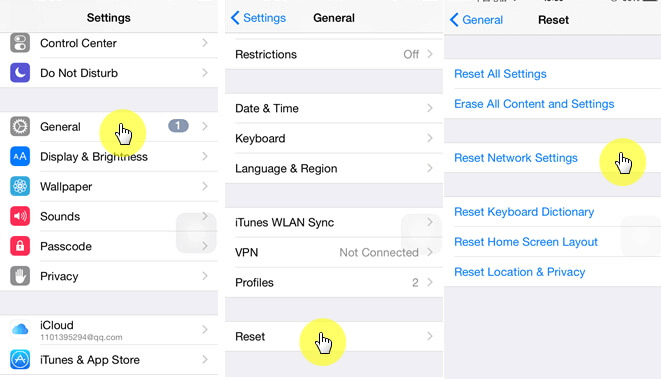 05

Check Your Phone Time and Date

If your device has an incorrect date and time setting, it will not communicate properly with the website or service you are trying to watch a video. Follow the steps below to help with all the other applications or websites you are trying to utilize on your phone.

Open Settings > Advanced Settings > Time & Language > Date & Time.
Make sure the Automatic date & time option is selected.
If it is still incorrect, try restarting your device, and that should force it to reset the date and time settings.
One-stop Solution to Fix Video Not Playing on iPhone/Android Devices
If the video still can't play after trying the methods above, you should look for a third-party app for help! Here we highly recommended iMyFone UltraRepair to you. It's a powerful video repair software to help you repair corrupted videos in every format!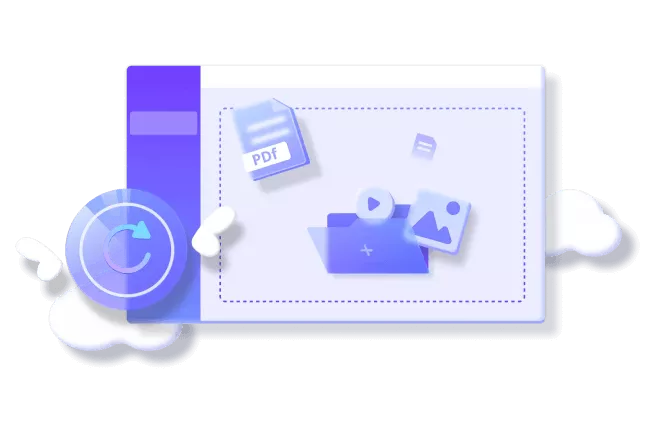 Fix the video cannot play on Android with UltraRepair
Step 1: Download and install iMyFone UltraRepair on your PC and click Video Repair.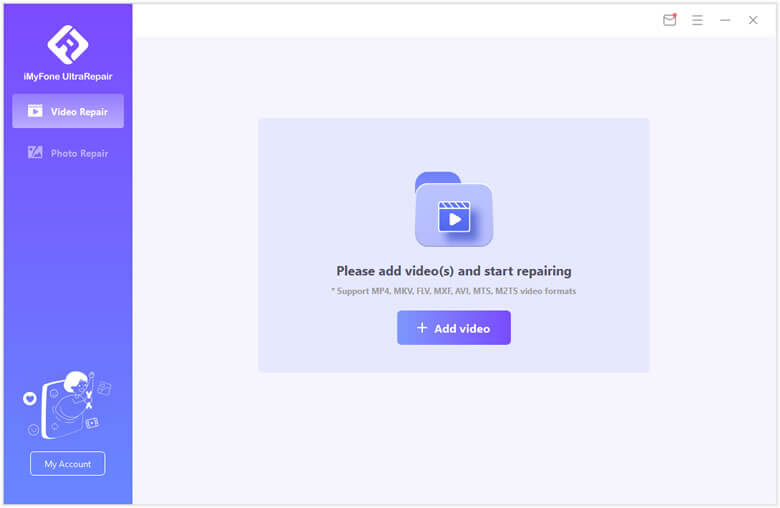 Step 2: Click Add Video and you can upload the unplayable video in the program and click Repair button.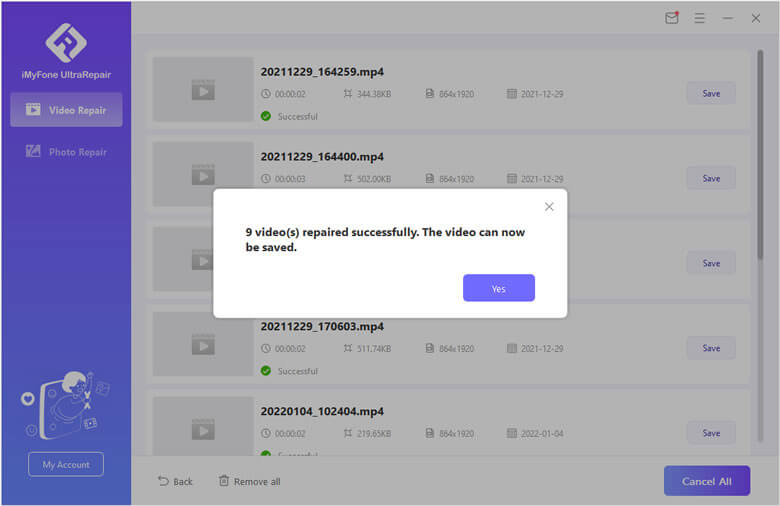 Step 3: Click Save All option to keep the repaired video on your device and try to play it on your Android device again!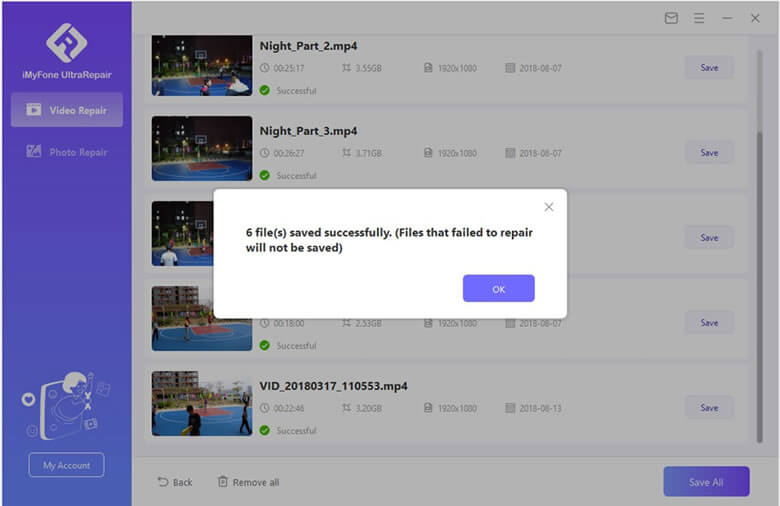 Limited Time 10% OFF Coupon Code for iMyFone UltraRepair: YTR5E7
Conclusion
There are plenty of options from this guide that can solve the problem of why won't videos play on my Android phone. Take your time and go through each one and be sure to test your video playback after you are done. You should be back to enjoying online and offline videos quickly so you can catch up on the latest trending content, family events, and streaming shows.