Have you ever come across a JPG image that's corrupted or just won't open? Don't worry; you're not the only one.
In fact, it's a pretty common problem. But don't fret – there is some handy photo repair software out there that can help fix it.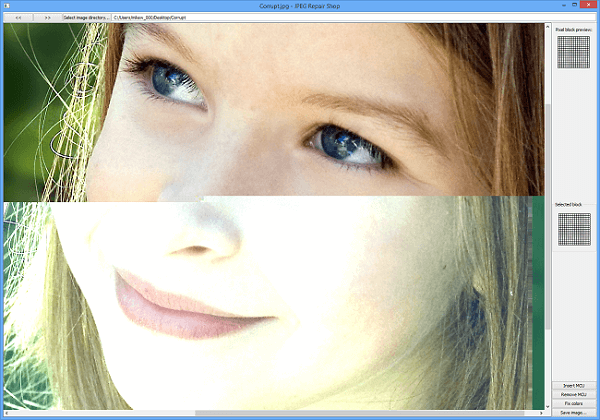 In this post, we'll look at five of the best practical photo repair software for JPG images. So whether your image is corrupt, has missing pixels, or is too large for email, these tools can help!
1. UltraRepair
UltraRepair is one of the most popular and reliable photo repair tools available. It uses intelligent technology to fix photos that have been damaged or are otherwise not working properly.
Except for JPG, UltraRepair can also repair portrait photos with red-eye.The software also comes with a preview function to see the results before saving. It also supports the latest Windows 11 and macOS 10.15.
No matter how your pictures were taken – whether by phone, camera, or saved from the internet – UltraRepair can fix them with ease.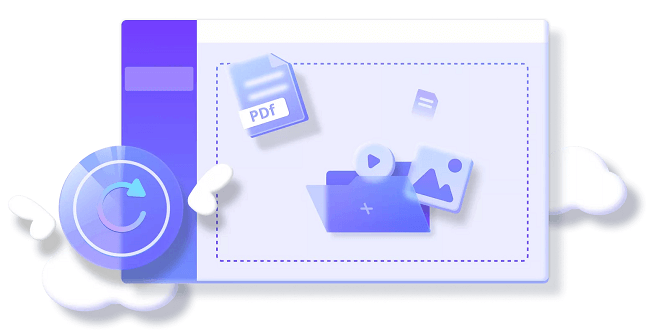 Pros
Support handle multiple corrupted files at the same time.
It can repair both portrait and landscape photos.
Compatible with all major image formats, such as JPEG, PNG, TIFF,etc.
Cons
Compatible with all major image formats, such as JPEG, PNG, TIFF,etc.
2. Wondershare Repairit
Wondershare Repairit is another excellent choice for photo repair. It's a user-friendly tool that doesn't require any technical experience. It can help you fix corrupt or damaged JPG images in just a few clicks. It also supports batch repair, so you can repair multiple files simultaneously!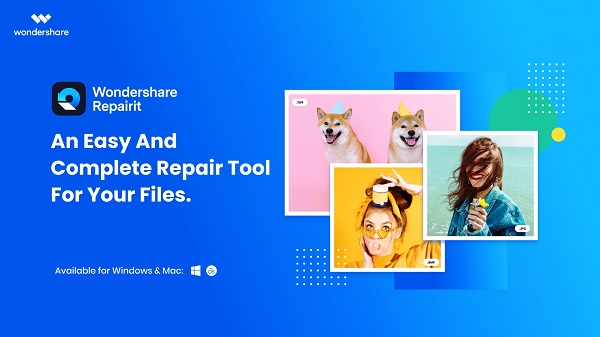 Pros
Has an extremely user-friendly interface
JPG files with severely damaged thumbnails can also be repaired.
Cons
The tool is not compatible with vector and RAW formats.
3. Pic Doctor
Pic Doctor is one of the best software options for repairing JPEG files on Windows 10. It's available for both Windows and Mac, and it can help you fix corrupt or damaged JPG images quickly and easily.
With a free trial version available, users can explore the software's features and decide if it meets their needs before making a purchase. The software can also repair Adobe Photoshop PSD files, making it a versatile option for users who need to repair multiple file types.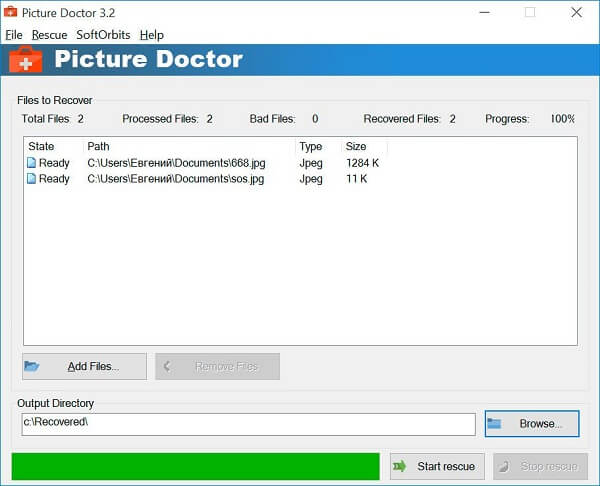 Pros
The BMP format is automatically applied to all files.
Available for both Windows and Mac.
Cons
It's a bit pricey for the premium version.
4. PixRecovery
PixRecovery is very simple and easy to use. You have to drag and drop the file into the software, and it will do the rest. The software will repair any corrupted images and save them into a new image. You can also choose to save the image in the original file format.
The software is very quick and efficient and will have your images repaired in no time.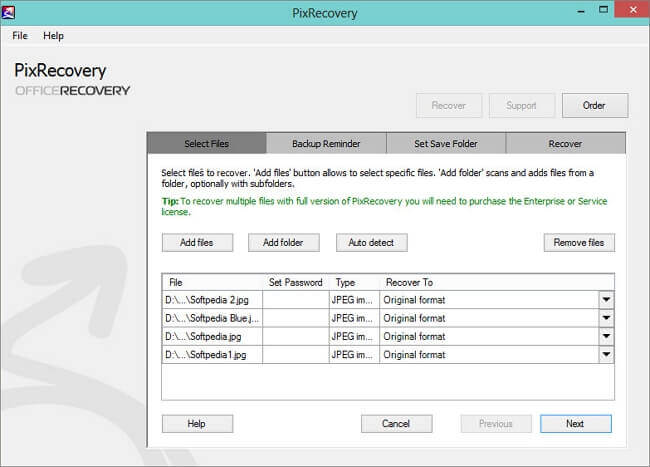 Pros
An advanced software for JPG photo repair with tons of features.
The app also gives us the option of re-exporting the repaired files in different formats, such as JPG, PNG, or BMP.
An easy-to-use program with extensive compatibility.
Cons
It cannot fix progressive JPEGs.
5. Stellar Repair for Photos
Stellar Repair for Photos is a powerful JPEG/JPG repair software that can fix corrupt or damaged photographs and image files without modifying their original data. This software can even repair images from memory cards that are completely unreadable.
It is one of the best image repair software on the market, and it works great on both Windows 10 and macOS.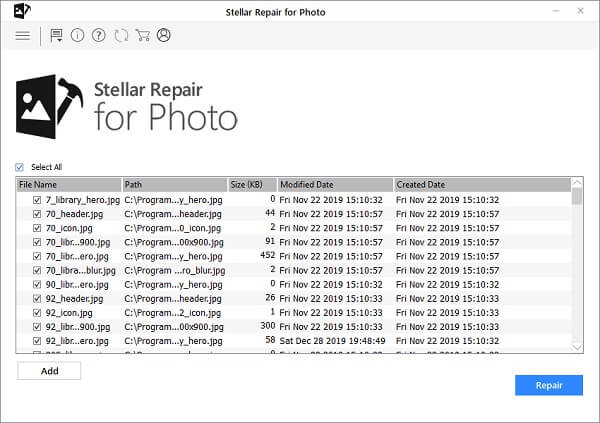 Pros
Thumbnails from severely corrupted JPEG files can be extracted with this tool.
Allows you to repair multiple JPEGs and other photos simultaneously.
Has a very user-friendly interface.
Cons
The trial version doesn't allow you to save the repaired files.
To Conclude
All of the photo repair tools listed above are great options for fixing corrupt or damaged JPEG images. Each tool has its unique features, so be sure to choose the one that best suits your needs.
If you want to have a free try before purchase, we suggest you use UltraRepair! You can click the button below to get it!