[2023] Everthing You Should Know about Remo Repair AVI
Category: Repair Files
5 mins read
Repair AVI is a video repairing tool mainly designed to restore corrupted video files quickly. It smoothly fixes damaged AVI and MP4 videos recorded on smartphones, cameras, and camcorders in simple steps.
Remo Repair AVI is secure and safe to use. This article will teach you everything you need to know about Remo Repair AVI software.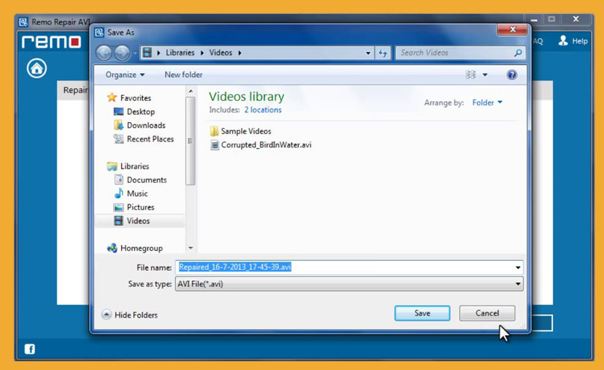 Part 1. Introduction to Remo Repair AVI
Remo Repair is one of the most secure, popular, and professional tools for recovering corrupted video files.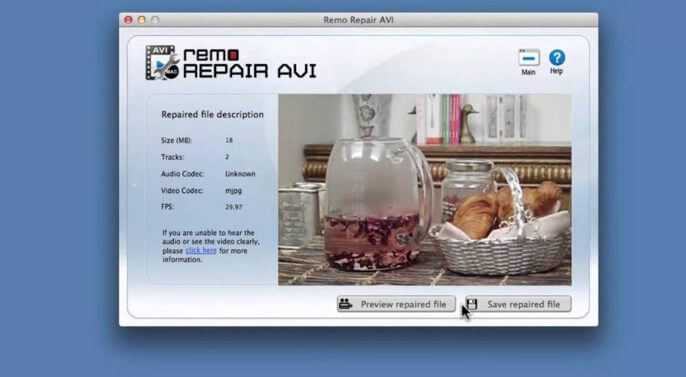 Here we realize the importance of video repairing tools like Remo Repair AVI. It is suitable for videos shot by various devices, including cameras, camcorders, smartphones, etc. With Remo Repair, users may also fix files in various formats like AVI, PSD, Word, and PowerPoint. But in this article, our primary focus will be on AVI files.
Unlike many other Software, Remo Repair is compatible with Windows and Mac OS.
For Windows:
Operating System: Windows 11, 10, 8.1, 8, 7, Vista, XP, Windows Server 2003, Server 2008, and Windows Server 2012
RAM: 1 GB (2 GB is recommended)
Disk Space: Free 50 MB (for installation)
For Mac:
Operating System: Mac OS X V.10.6 Snow Leopard to Mac OS X V.12 Monterey.
RAM:1 GB (Recommended, 2 GB RAM).
Disk Space: 50 MB (for installation).
Support: 32-bit and 64-bit Apple Mac OS.
Supported Codecs:
Video: AVC1, MP4v, MJPEG.
Audio: SOWT, RAW, MP4a.
PLAN
PRICE
For Windows Users
$69.97
For Mac Users
$69.97
For Windows (Corporation Utility)
$399.97
For Mac (Corporation Utility)
$399.97
Part 2. Key Features of Remo Repair AVI
Remo Repair AVI is a professional software and has many noticeable features, some of which are as follows:
Compatible with both Windows and Mac.
Compatible with almost all versions of Windows and Mac OS.
Effective and simple user interface.
Secure, safe, and trusted tool.
In this tool, we can preview repaired video files before saving.
Along with AVI and MP4, it can fix files in various other formats like AVI, PSD, Word, PowerPoint, etc.
Can separate audio and video of a file.
Supported by many professional brands, including Samsung, Sony, CASIO, Panasonic, Canon, GoPro, Apple, Nikon, Olympus, Fujifilm, etc.
Remo is continuously updating and improving its features .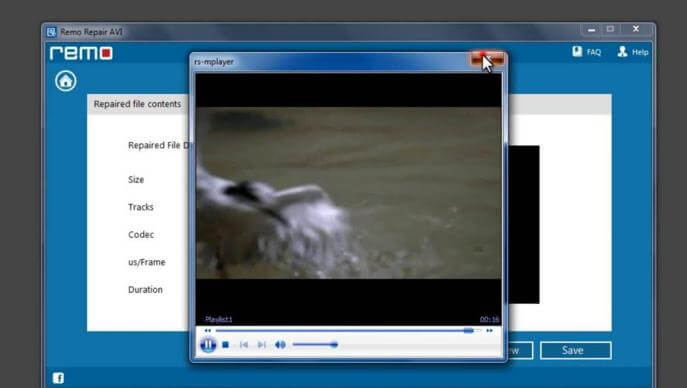 It is crucial to include a watchable, healthy copy of the corrupt video in the same format and codec for comparison. Additionally, the same camera or device with the same settings must record both healthy and damaged recordings.
Part 3. Pros and Cons
Remo Repair AVI is the perfect software for those whose video files have somehow become corrupted. Remo Repair AVI offers a helpful service, but just like other tools, it has pros and cons that must be considered while purchasing it. Following are some pros and cons of Remo Repair:
Remo Repair AVI is secure and reliable.
Most recommended and highly preferred AVI Repair Tool for both Windows and Mac.
Easy and simple tutorials are available for installation, and a user guide.
Remo Repair AVI is a paid tool and provides a limited trial.
For the first-time user, some points of tutorials may not be completely understandable.
Though its expanding, but yet it has limited scope.
According to user feedback ratings, it has a dull interface, but plus point is the company is improving it according to user reviews.
Part 4. How to Use Remo to Repair AVI Videos?
Download and install Remo AVI Repair Software, then follow the steps listed below to fix corrupt or damaged AVI files:
Step 1: Launch the software, choose the corrupted AVI file you want to fix and click Select file.

Step 2: To fix damaged AVI or MP4 files, click Choose Reference AVI file and choose a video clip.

Step 3: Click the Repair button to begin fixing corrupted or damaged videos.

Step 4: View the fixed AVI video file after finishing the repair procedure. If you are satisfied with the video repair process, activate the tool and save the video file to the desired location.
Part 5. The Best Alternatives for Remo Repair AVI
Comparing the product you intend to use with available substitutes is always preferable. To address this issue, we are providing comparisons between Remo Repair AVI and other such tools:
1

iMyFone UltraRepair

iMyFone UltraRepair is a multi-functional tool. You can fix your damaged files, including photos, videos, and documents, using iMyFone UltraRepair.

Here are the formats that this innovative yet practical tool can correct. With iMyFone UltraRepair, you can fix your damaged files right away.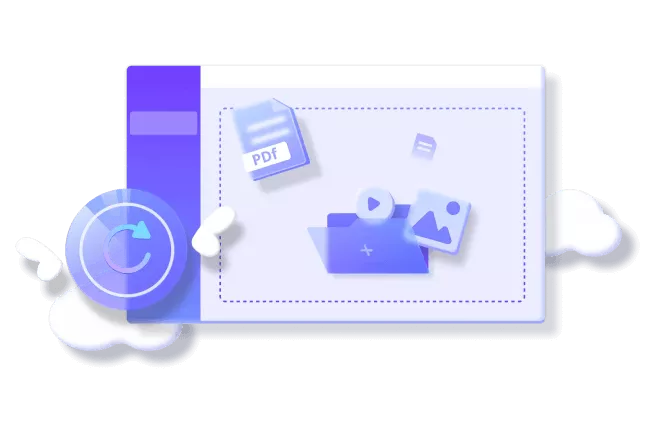 Key Features:
Repair any damaged/ blurry videos in 3 simple steps.
Convert videos to any other format for FREE, like mov and mp4.
Support for Windows, Mac & Android.
Also instantly fix any damaged documents and pixelated images.
Step 1. Download and install iMyFone UltraRepair.
Step 2. Upload the broken video to UltraRepair.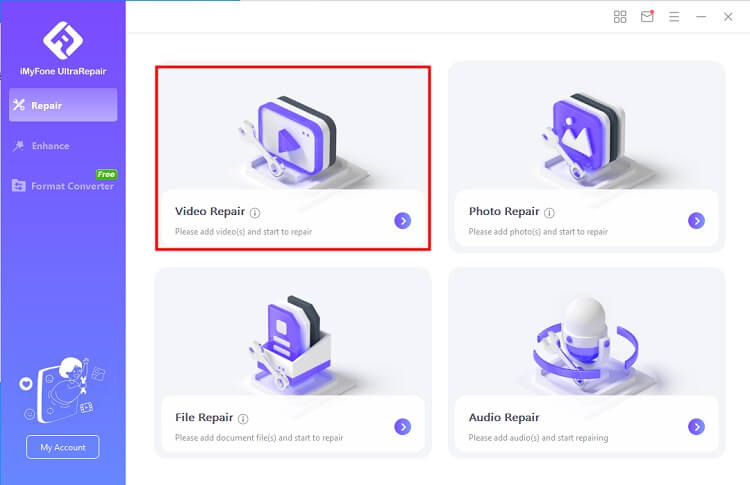 Step 3. Click on "Repair" to start the process.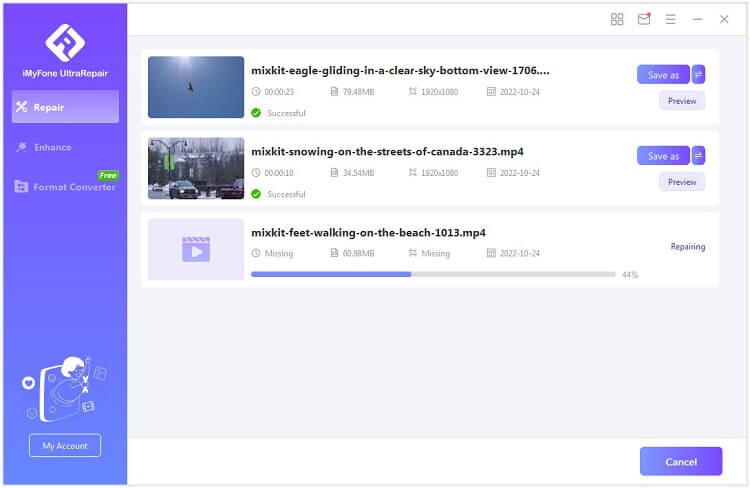 Supported Video Formats: AVI, MP4, AVI, FLV, INSV, 3GP, M2TS, MKV, MTS, and MXF
Supported Photo Formats: JPEG, JPG, CR3, CR2, RAF, DNG, ARW, GPR, TIF, TIFF, CRW
Supported Documents Formats: All documents formats, including DOCX, PPTX, PDF, XLSX
It's a paid tool, and the demo version has limited functionality.
The most popular video repair software on the market is VLC Media Player. It is an open-source project that works with many different platforms.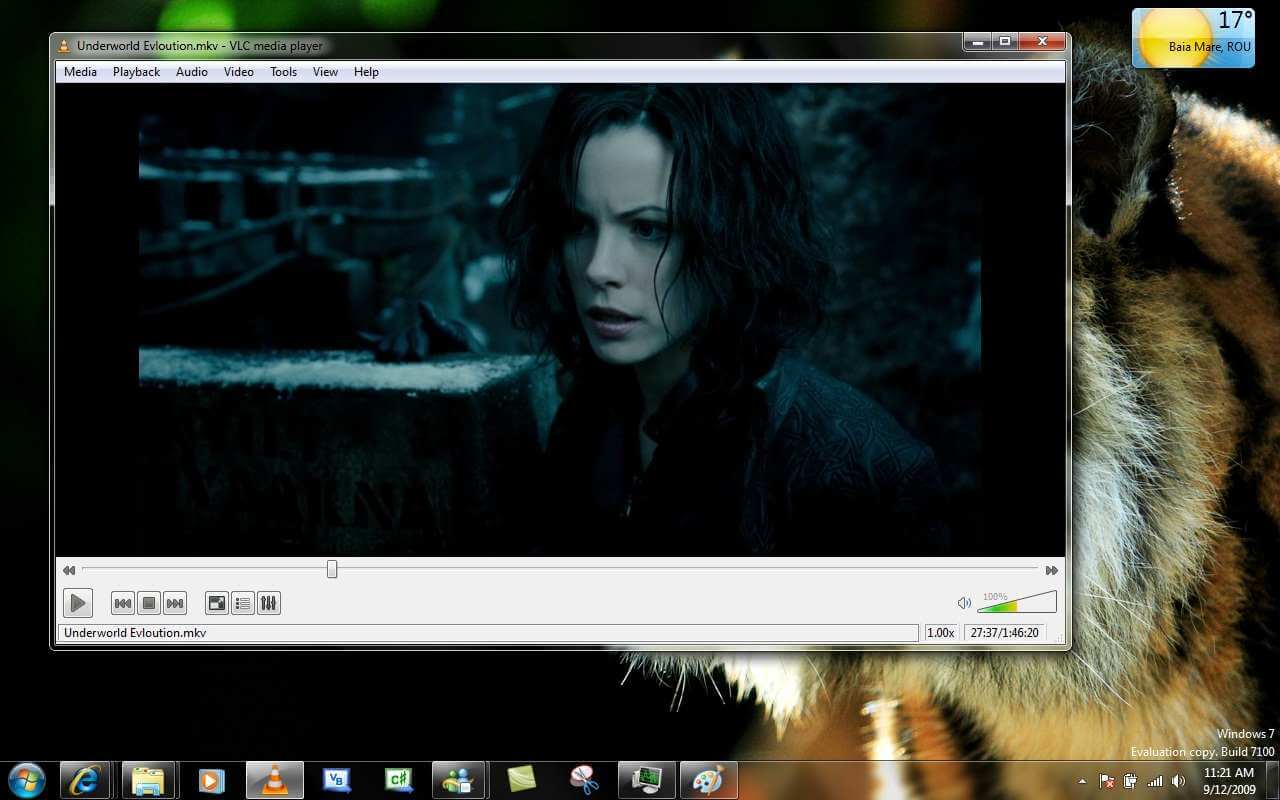 The program's ability to recognize practically every format is one of its many outstanding features. Additionally, it uses the most effective procedures to fix damaged video files.

EaseUS can recover your data and restore and fix damaged files with just a few clicks. Its robust scanning algorithms can recognize and retrieve a vast file-type library, which includes all of the most common video, music, photo, and document formats.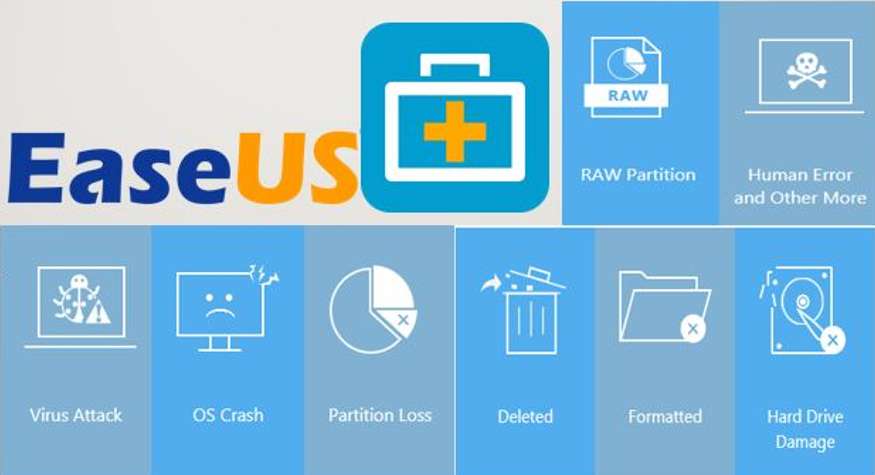 Able to handle large-scale repairs
Providing a preview option for the results
Recognize a variety of cameras
Limit of 2 GB for people who are not subscribers
Conclusion
Summarizing the article, Remo Repair AVI is a highly recommended tool for those searching for an efficient and excellent video file repairing tool. The tool has an intuitive user interface that makes video repair simple and quick.
Users are strongly encouraged to read the content before starting Remo Repair AVI. It's secure, reliable, easy to use, and high-quality software.