5 Easiest AI Image Sharpers to Sharpen Blurry Image Online
Category: Repair Files
5 mins read
It's quite annoying to see that your captured images are blurry and there is no option to shoot them again. No need to be disappointed, as there are AI editing tools available that can help you with post-processing and sharpening blurry images in no time. Online tools work as the best options if you are looking for a simple yet workable solution.
So in this article, we will take you through some of the most popularly used online AI-based tools to deblur image online.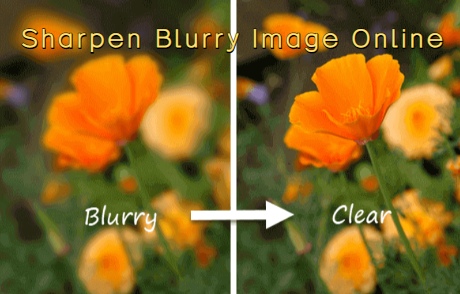 Free download UltraRepair to repair and enhance broken or blurry photos, videos & files.
Why Do You Need to Sharpen Blurry Images/Photos?
A lot of times, it might happen that after capturing an image, you would find that the image looks blurred and this might happen due to several reasons like incorrect shutter speed, ISO issues, dirty lens glass, and many more. 

So, in all these and other situations you could sharpen the blurry.
5 Easy Online AI Image Enhancers to Deblur Image Free
When it comes to AI Image Enhancers a lot of high-end professional tools are available, but they have a steep learning curve and are complicated to use. Online tools here work as the best alternative as they need software installation, come with basic needed features, and are also simple to use. Listed below are the top 5 online AI Image enhancers that are easy to use.
01

Pixelied

Using pixlied online image editing tool, you can improve the overall appearance of your images in a few simple and quick steps. The software is available in free as well as pro-paid versions ( with additional features). The tool allows sharpening to unblur the images and also facilitates customizing them by adding borders, effects, shadows, and using other tools. The tool also allows for improving and adjusting several parameters and details of an image.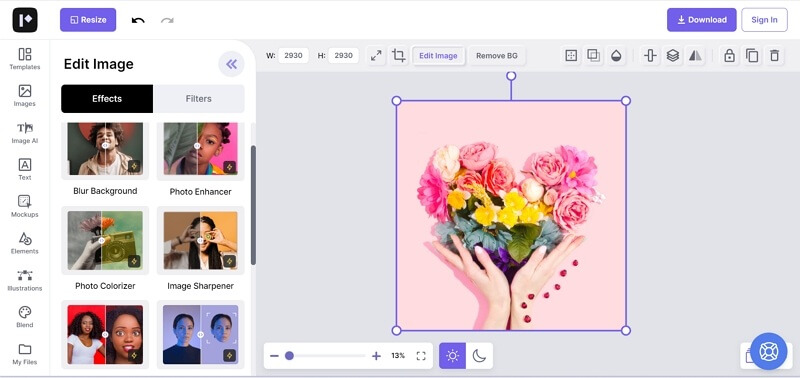 Simple and effective tool to sharpen image online free.
Allows restoring the overexposed photos. 
Facilitates cropping, flipping, inverting, and rotating photos. 
Processed files can be downloaded in JPG, PNG, PDF, and WebP format.
Offers over 200 free-to-use templates and a stock of images and graphics.
Only JPG and PNG files can be added and processed. 
Image download requires a free sign-up with the tool.
Internet dependent.
This is a decent tool if you are looking to sharpen images in JPG and PNG format. The software is quite popular as it supports a wide range of image enhancement options in its free version along with 2GB of cloud storage.
02

Pinetools

Pinetools is a great online platform supporting a wide range of tasks including a tool to sharpen and unblur the image. The interface for sharpening the images is quite simple, where you just need to browse and add the image files and then adjust the size of the convulation mask and choose the strength.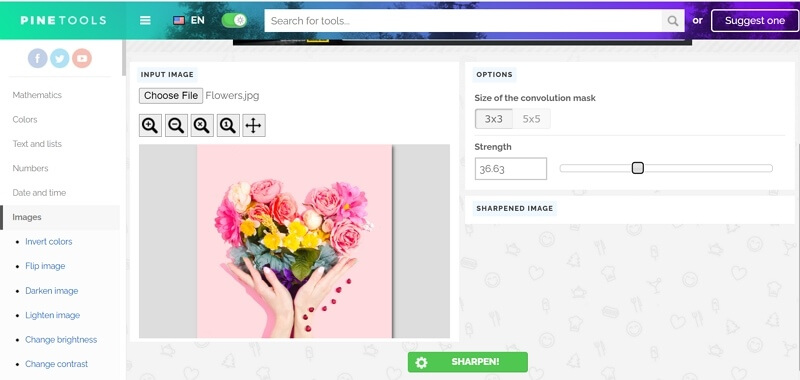 Simple and user-friendly online photo sharpener.
Option to preview the changes done.
Free processing and image downloading.
Support to a wide range of additional image editing tools like inverting colors, darkening images, changing brightness, and more. 
Processed images can be saved only in JPG, PNG, and WebP format.
Dependency on internet connectivity.
All the image editing functions work separately and there is no one interface where all the changes can be done. 
For a quick sharpening of images in JPG and PNG format, this is a good tool to consider. Though Pinetools support several other image editing functions, a separate page for them needs to be launched on your browser. 
03

Canva

When canva comes to image editing and designing, Canva is a popular name with a wide range of supported features including image sharpening. Using the free online image sharpener you can unblur the photos and improve their clarity. The tool is simple to use and requires no expert or technical know-how.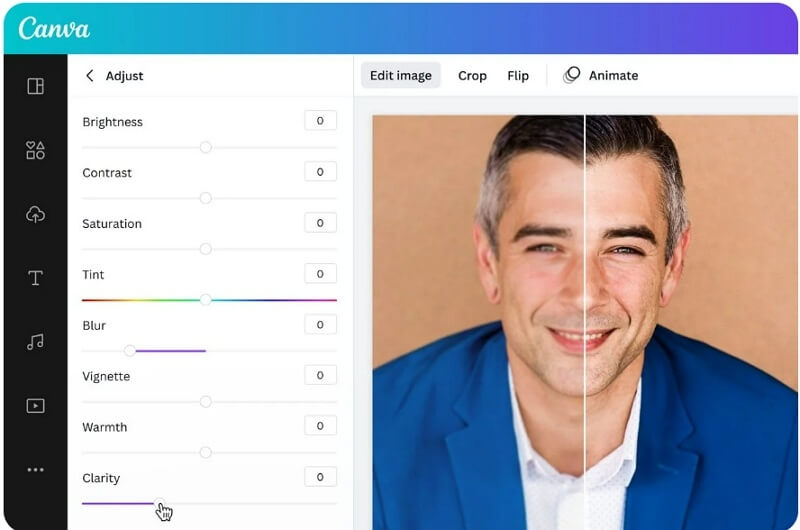 Support a wide range of image editing and designing features.
Come with several templates.
Simple drag and drop feature to add the files. 
Free sign-up is needed to use the online tool
The customer support system is not very efficient. 
Limited output format support.
Canva is a great tool for image sharpening and other image editing requirements. The interface is user-friendly and the processing is also fast. The tool is best for users who have no expertise or experience working with image editing and designing. 
04

Raw.Pics.io Editor

Raw.pics.io editor is a simple yet effective, free in-browser tool that allows for improving the overall image quality by making it sharper, brighter, and more vivid. The interface of the tool is simple and it requires no download, installation, or sign-up. The interface allows you not only to sharpen your images but also to perform other tasks like rotating, inverting, embossing, adding curves, and more.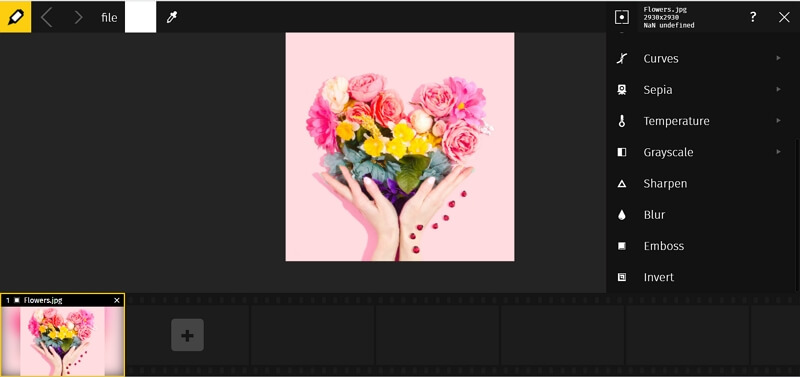 Simple to use tool to unblur image online free.
Allows to choose the output file quality as well as size.
Support multiple image-enhancing features like sharpening, embossing, inverting, grayscale, adding curves, and more.
Support exporting images only in JPG and PNG format.
Being an online tool, it is dependent on internet connectivity.
For sharpening your images for free and in a simple manner with some image-enhancing options, this online tool will work as a great choice. 
05

Lunapic

Lunapic is a feature-packed online tool supporting a variety of image customization functions which also includes image sharpening. The tool is simple to use where you just need to add an image and then move the slider to select the image sharpness. Once done save the changes and choose to download the file on your local system.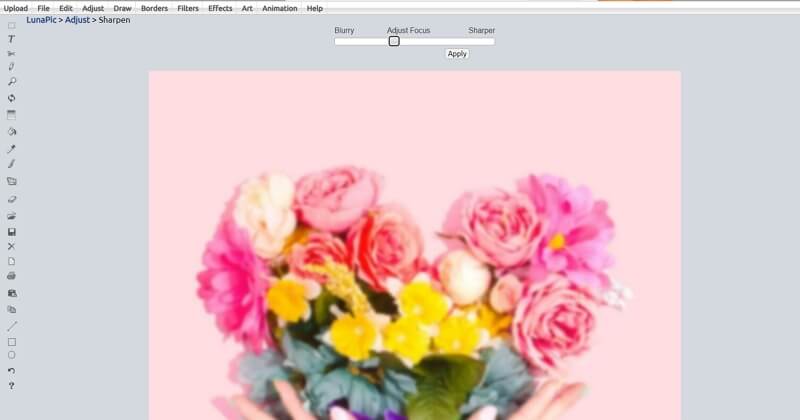 Support to a variety of image enhancing and editing options like sharpening, color replacement, motion blur, and much more.
Deblur image online free using this tool.
Simple, user-friendly, and uncluttered interface. 
No sign-up is needed for file processing and download.
Preview the changes made to the file. 
Processed files can be saved only in JPG format. 
Maximum file size restriction
Requires multiple-page refreshes
Come with ads
For quick and simple image sharpening this is a good free tool to use. The program comes with a variety of features, animations, and effects that can further enhance your overall image. The tool is compatible with Windows, Mac, and Linux as well. 
How to Unblur Images on PC or Mobile to Protect Privacy
Using an online tool on your computer or mobile browser for image sharpening and enhancing can be risky to your privacy as most of these tools require you to signup and need your details. So, if you are looking for a safer option to protect your privacy on your PC or mobile for image unblurring we recommend effective software. One of the best that we recommend here for image sharpening and other tasks is iMyFone UltraRepair. This Windows, Mac, and Android-based tool is just perfect for enhancing and repairing blurry images, videos, and several other file types.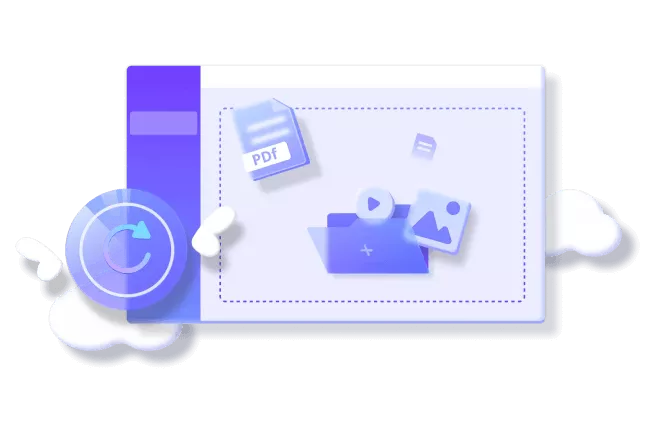 Key Features:
3 steps to make blurry images clear with advanced technology.
Support processing images in all key formats including JPEG, JPG, CR2, CR3, GPS, CRW, and more.
AI-based tool assures that results are great without quality loss. 
Support to fix image-related problems, like bad quality, red-eye, and more.
In addition to images, the software support processing videos, PDF, PowerPoint, and other file types. 
Steps for image defogging using iMyFone UltraRepair
Step 1: On your PC, launch the downloaded software and on the main interface choose Picture Toolbox > Photo Defogging.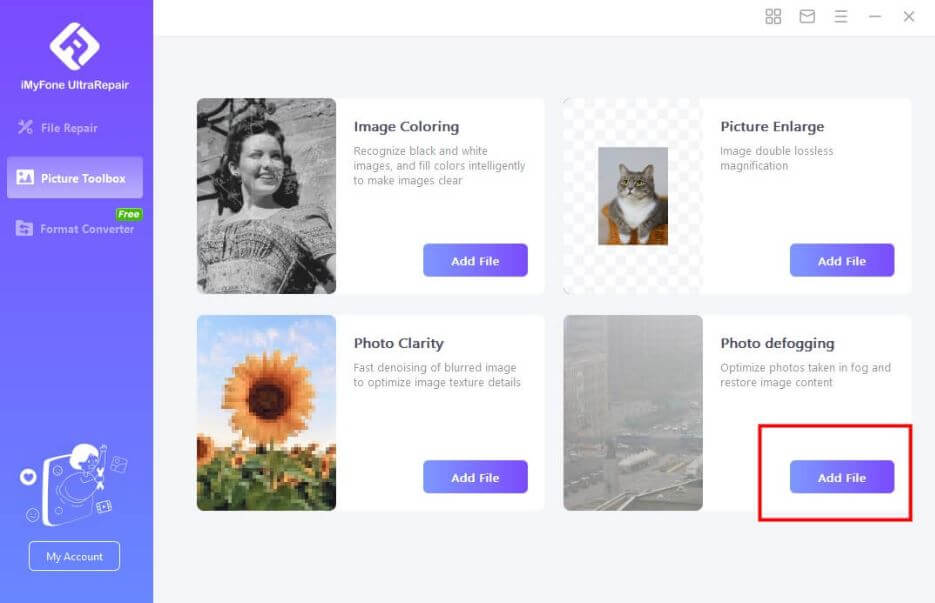 Step 2: Click on the Add File button to browse and add the image to be processed. Once the image is added, the software will start working with the image and the progress will appear on the screen.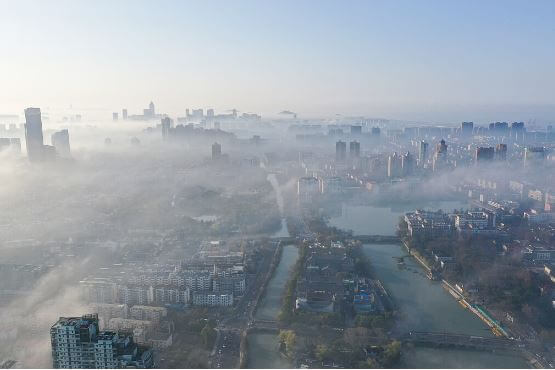 Step 3: Once the process is complete, choose to save the image to the desired location. So simple, right?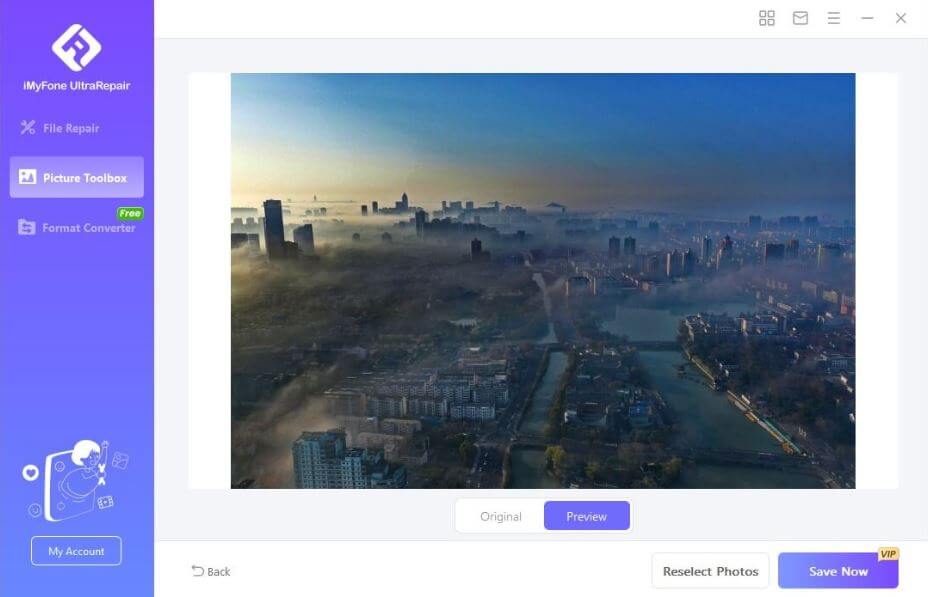 Conclusion
Image sharpening tools are needed to make your blurred images look bright, sharp, clearer, and soft. Online tools are good for a few files with basic editing requirements but if you are looking for a safe, secure, and feature-packed option, iMyFone UltraRepair works best. The software once installed will take care of all your images, videos, and other file issues in a hassle-free manner.