[Text Recovery Converter] How to Fix Corrupted Files & Convert Text?
Category: Repair Files
5 mins read
The Recover Text Converter enables users to extract as much information as possible from damaged files. Any document the user owns can be converted with the Recover Text Converter, including Word documents.
This is quite helpful when a machine breaks and you suspect the document could be destroyed. In the following article, we'll review how to use text recovery converter to recover text and fix damaged Word documents on both Mac and Windows systems. Let's dive into detail.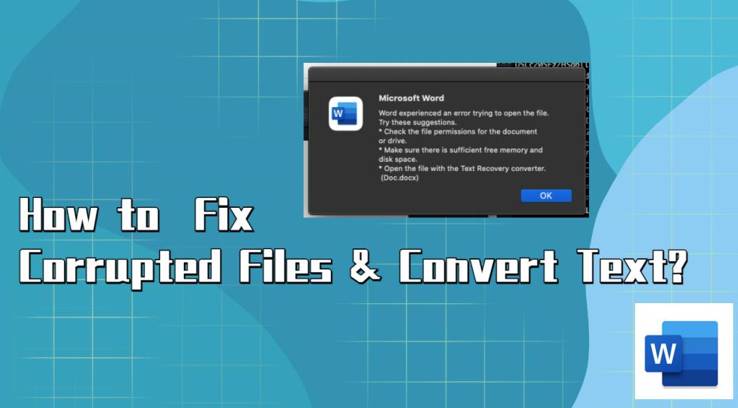 Part 1: What is a Text Recovery Converter?
Text Recovery Converter for Word is a powerful Word text recovery converter that may spare you the unnecessary annoyance of being unable to recover your text successfully.
Part 2: How to Use Text Recovery Converter to Fix Damaged Files?
To extract and recover text from Word and even non-document files, the recover text converter provides the "Recover Text from Any File" option.
We'll go over how to use Text Recovery Converter to recover text and fix damaged Word documents on both Mac and Windows.
Word encounters an error while attempting to open a file and states that "The file is corrupt and cannot be opened" or "There are problems with the contents".
Follow the Steps given below to use Text Recovery Converter:
Step 1: Launch Microsoft Word on PC.
Step 2: Select File option from menu bar.

Step 3: From the given options, click Open, then choose Browse.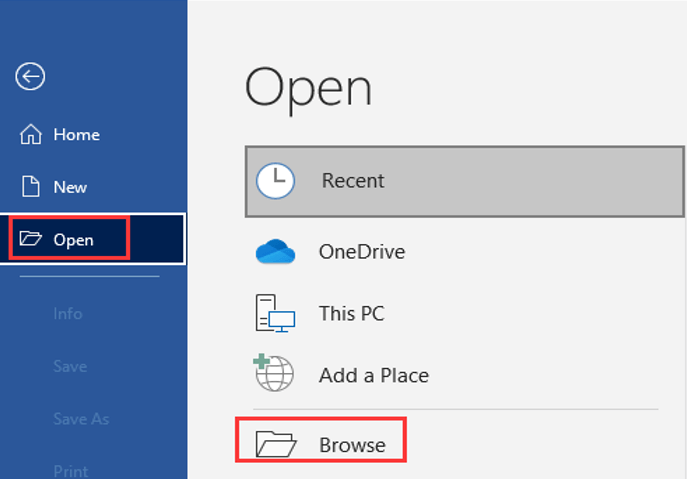 Step 4: Click All Files in the bottom right of the opened window panel, a drop down menu will appear. From that menu choose Recover Text from Any File.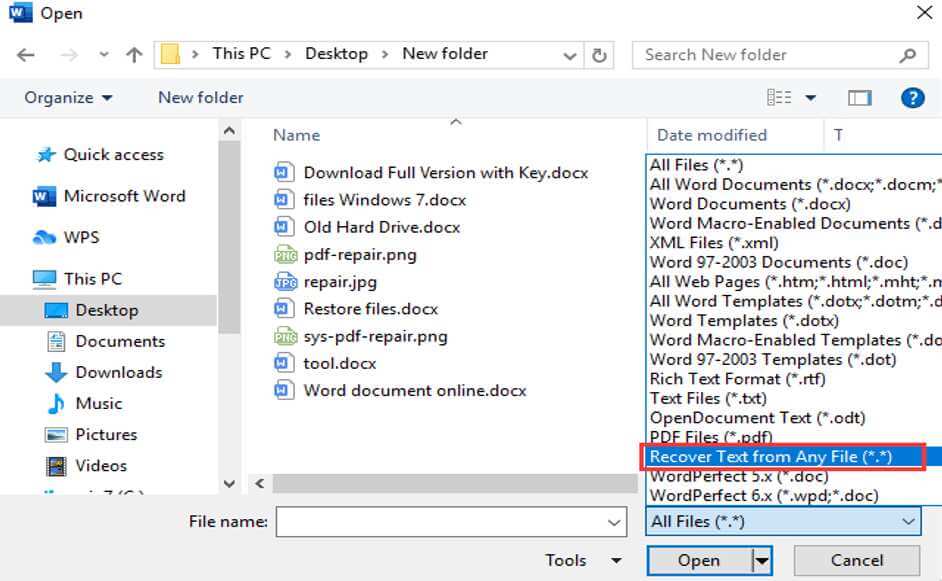 Step 5: Choose your desired file to Recover Text, and click the Open button.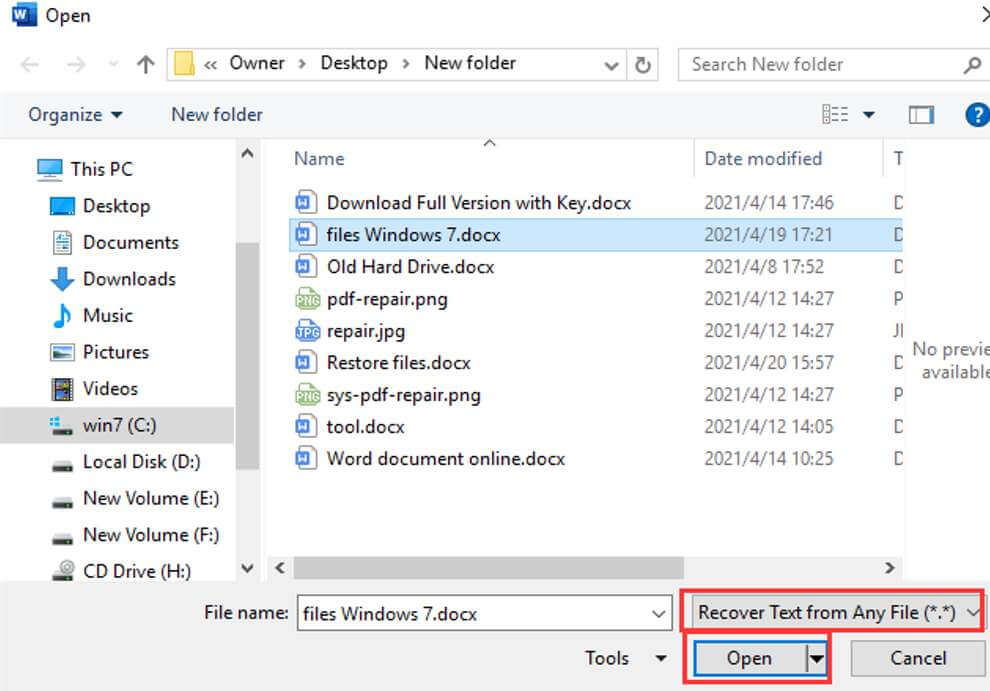 And that's it, after opening Word will Recover the Text from that file.
This method will only work for Text Files.
Part 3: How to Fix Corrupted Word Using Microsoft Open and Repair Option?
Microsoft Office also has another unique document restoration tool, Open, and Repair, in addition to the Word Text Recovery Converter. You may use this tool to fix Word or Excel documents that have improper file formats or file extensions have corrupted.
The first, second, and Third steps are the same as in Part 2. In this section, we shall merge those three steps into a single one. Therefore, repeat the procedure.
Step 1: Launch Word, select File option from menu bar, and then choose Browse.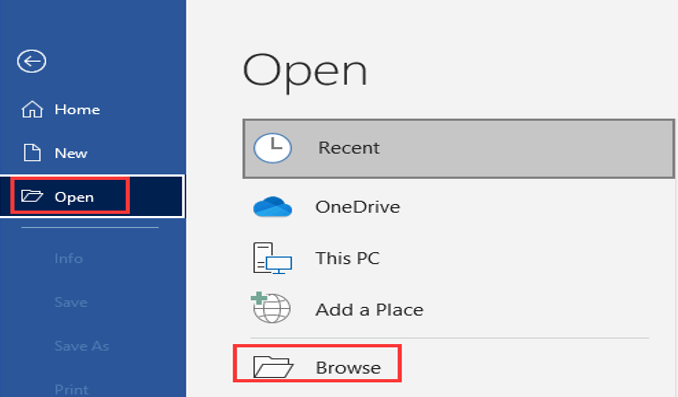 Step 2: Go to the directory or folder where your Word document that is corrupt is kept.
Step 3: Choose the file you want to repair.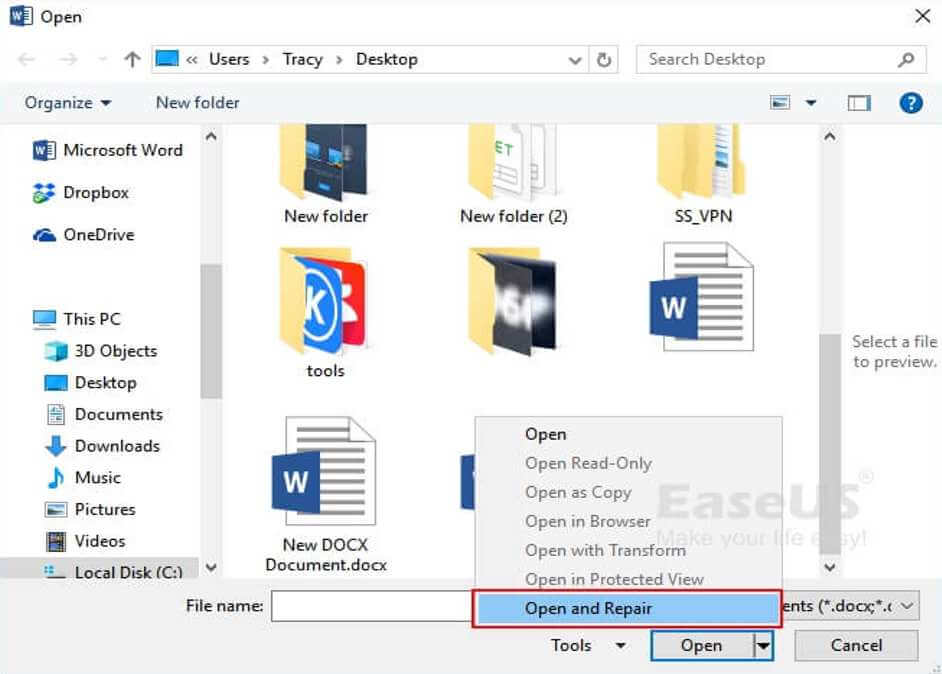 The Word document will be immediately repaired and opened by Microsoft Office. The restored document may be examined and saved as a new file.
If this document repair tool is still ineffective for your file, use the following file recovery software to mend damaged files.
Part 4: How to Repair a Corrupted Word Document with a File Repair Tool?
iMyFone UltraRepair is a multi-functional tool. You can fix your damaged files, including photos, videos, and documents, using iMyFone UltraRepair. With iMyFone UltraRepair for Windows PC, you can fix your damaged files immediately.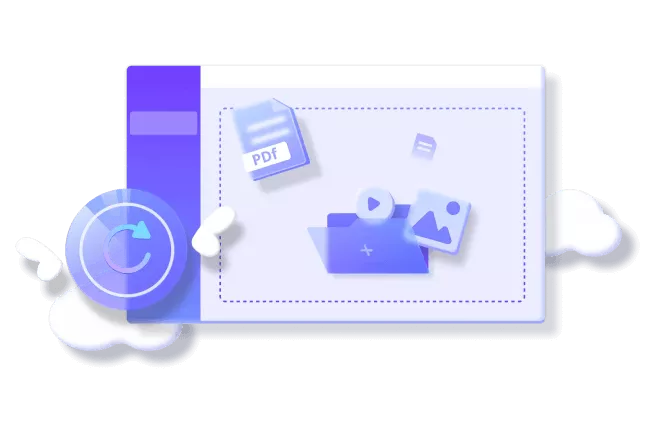 Key Features:
Fix any damaged documents, videos, or images.
To repair damaged files, follow these three effortless actions.
Support for Windows 11 and Windows 10/8/Vista/7.
Highly safe and secure.
Being continuously and good customer support.
It supports almost all types of formats.
Learn 3 steps to fix damaged documents, movies, and photographs in the videos & steps.
Step 1: Click Add Video to select the File you want to repair.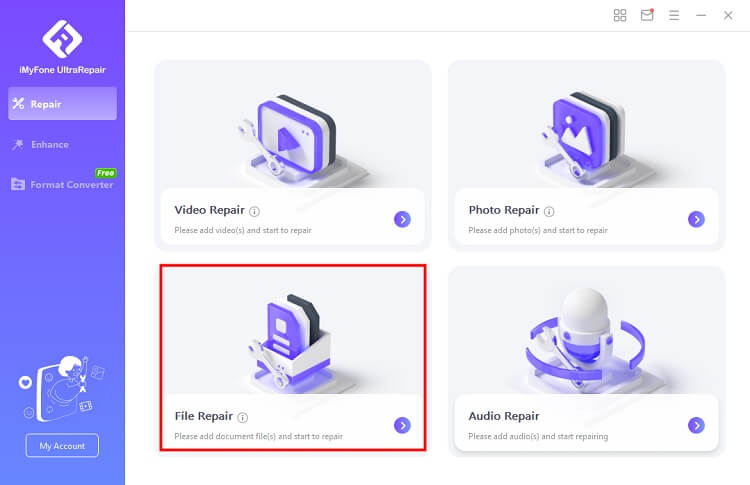 Step 2: Start repairing and wait for it to complete.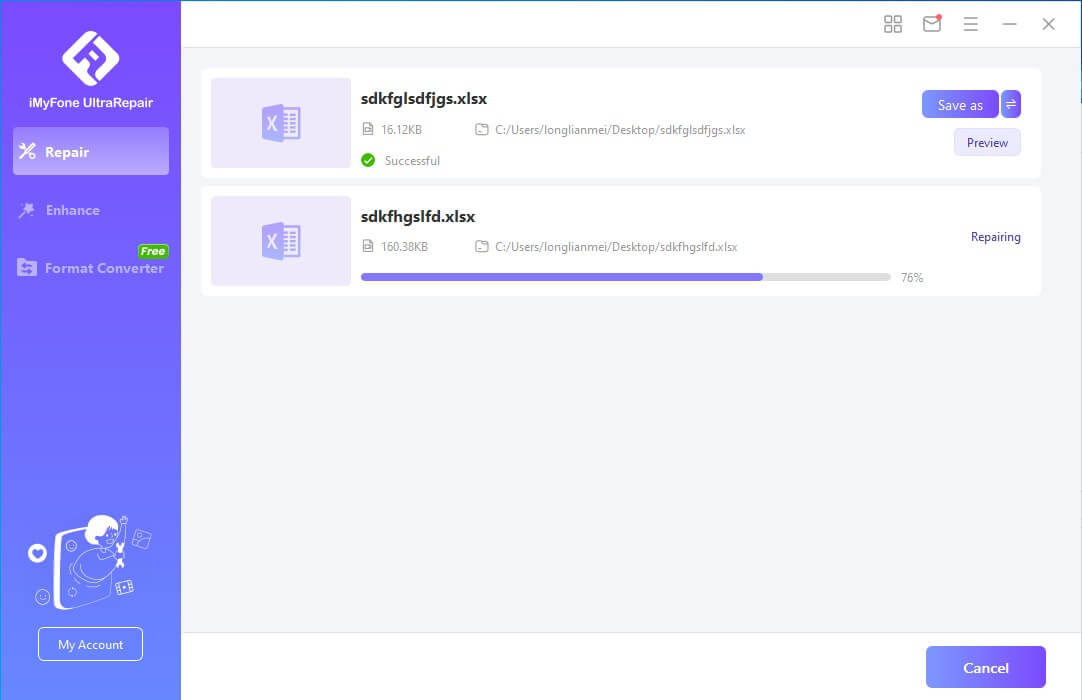 Step 3: Select a location for storage and store the fixed media file there.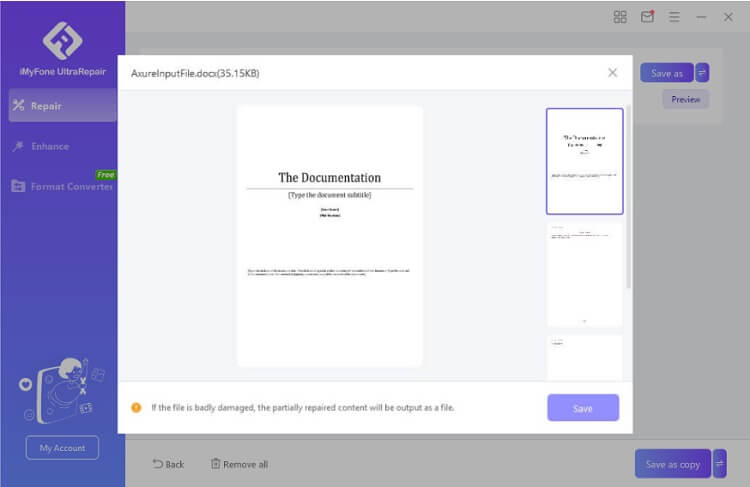 Supported Documents Formats: All documents formats, including DOCX, PPTX, PDF, XLSX.
Supported Video Formats: MOV, MP4, AVI, FLV, INSV, 3GP, M2TS, MKV, MTS, and MXF.
Supported Photo Formats: JPEG, JPG, CR3, CR2, RAF, DNG, ARW, GPR, TIF, TIFF, CRW.
Part 5: FAQs about Text Recover Converter
For additional information on the Word text recovery converter, go over the following inquiries and responses:
1

What is a text recovery converter in Word?
---
You can repair corrupt Microsoft files using Word's text recovery converter. This tool will allow you to resume where you left off by recovering corrupted files. It operates by searching the document for any text that may be recovered before turning it into a Word-compatible format.
2

What is the text recovery converter on Mac?
---
You may restore lost or damaged Word documents using the text recovery converter in Microsoft Office for Mac. The Text Recovery Converter will try to fix the File and retain as much original content as possible when you open a corrupted or damaged file.
3

How do I open a file with the text recovery converter?
---
Click File, and then pick Open and Browse. Click All Files and Recover Text from Any File in the prompt windows.
The text recovery converter will analyze the File for faults and attempt to correct them. The Text Recovery Converter may not be able to recover a file in some circumstances entirely, but frequently it restores the majority of the original material.
Conclusion
The most popular solution for fixing damaged data is the Text Recovery Converter. However, the Text Converter can only recover text from a file, as the name indicates. As a result, if you try to restore a Word document that contains images, charts, or other embedded elements, this option may fail. If it fails, you can try iMyFone UltraRepair, a recommended and reliable software.