Zip files are popular for sharing media online that can compress massive amounts of data or files into a single location. It reduces the overall size and makes it easier to message, email, or share across different platforms.
But what can we do if we can not open zip files due to system issues or with the file's integrity? Don't worry! We have put together some of the more common fixes that will help you open the file up and view all the necessary files you need.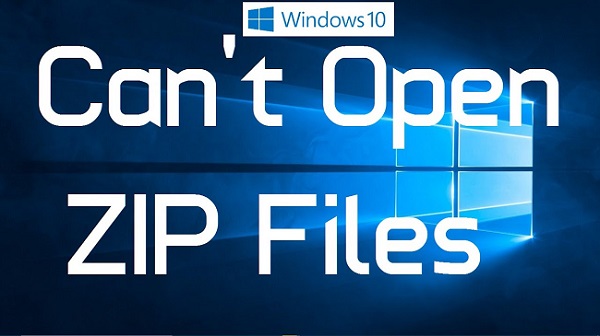 Why Can't I Open a Zip File?
It can be incredibly frustrating to download a large zip file but only end up with errors on your screen saying the file will not open. It may be because your system displays the Zip file not recognized, or it can be from:
A Zip file usually contains larger than standard files, which take longer to download across your device. If you are experiencing a bad internet connection or intermittent transfer errors, the files you download may not open due to not having the completed document.
Many people search for how do you unzip a file when they get sick of trying to open a corrupt version of the file downloaded. Sometimes the header information that is responsible for keeping the specifically identifiable data of the file gets mixed around during download and causes corruption that will not allow the file to open.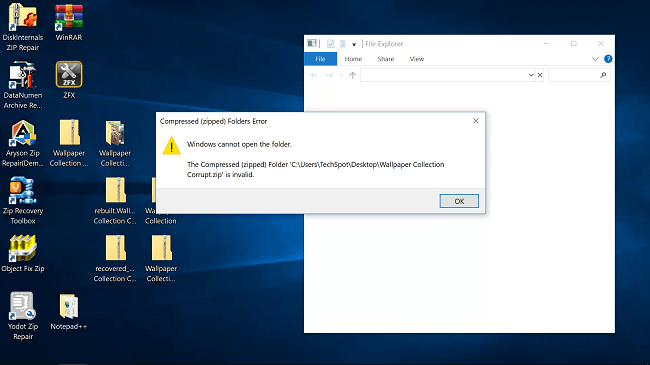 Anytime you download information from an untrusted source, you risk downloading a potential malicious piece of software onto your device. A virus software application will prevent your zip file from opening because it thinks there is a potential threat to your system.
The Tools to Help You Open Zip Files on Your PC for Free
Many free online resources can help you if you can't open zip files. Here is a quick list of the more reputable applications we have found to work the best.
01

Ashampoo Zip Free
Ashampoo uses many useful tools and features to help users open up compressed files, including Zip files. The software supports creating and extracting data from 7-ZIP, LHA, TAR, CAB, ZIP, and other file formats using a simplified preview pane so you can check out the contents before opening.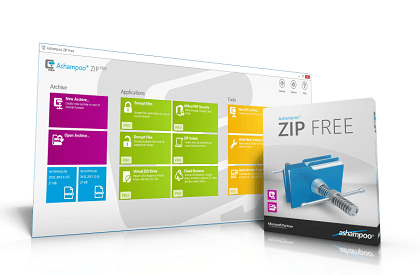 Main Features about Ashampoo
An easy-to-understand user-friendly graphical interface.
Simple integration with Windows Explorer. You can quickly access the capabilities on your PC.
Allows you to repair broken Zip files, including those with corrupt headers.
02

WinRAR
WinRAR is one of the more powerful unzipping tools available online. It solves the problem of how do you unzip a file by using the best compression method to archive, extract, and decrypt your zip files. WinRAR will also allow you to segment your zip files into numerous parts that can be saved in different locations or sent across multiple messages.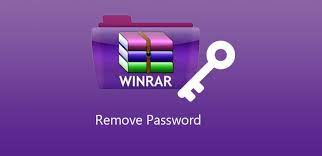 Main Features about WinRAR
Uses a bespoke compression system that often outpaces the rest of the competition.
Supports almost all types of compression files, including .zip.
Simplified software design with intuitive features that make a user favorite.
03

7-Zip
Besides having one of the more entertaining names, 7-Zip is probably the fastest compression tool in the free market, covering a wide range of formats. You can also create EXE format self-extracting files for launching program installs with a double click of the mouse.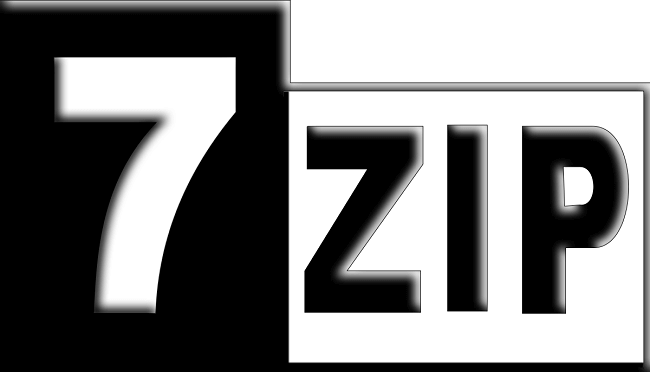 Main Features about 7-Zip
Provides AES-256 encryption options to prevent unwanted users from accessing or reading file names.
Integrates smoothly with Windows OS and is more powerful than the built-in option.
04

Express Zip
Although this solution to fix zip files is free, you may meet the occasional ad in the older user interface. However, the software is still powerful enough to open up most zip and related compression file formats.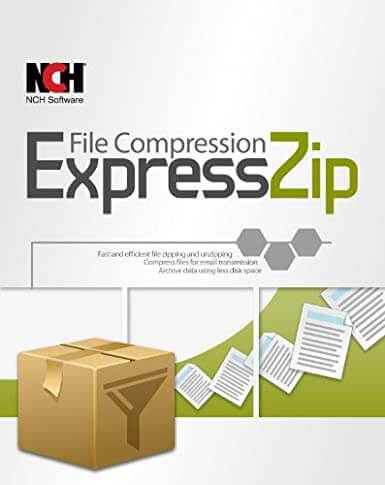 Main Features about Express Zip
Support team behind the software frequently answers client questions in live forums.
Ability to split huge files into smaller segments for enterprise-level projects.
Small program size, takes up very little space on your machine.
05

BandiZip
BandiZip is one of the faster programs to open zip files. This option provides access and solutions to why can't open zip file formats from most popular file extensions and offers no compression options to make simple archives at "true" file size.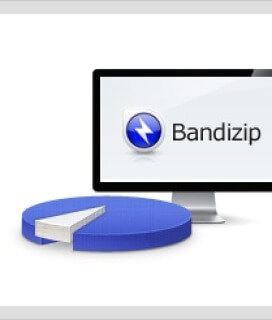 Main Features about Bandizip
Support test the archive before unzipping for any errors or potential threats.
Easy to use interface with drag-and-drop options.
Program integration into Windows OS allows for right-click optimization when working with zip files.
Bonus Tips: What to Do if a Zip File Broken?
iMyFone UltraRepair - Repair broken Zip File
If you can't open the Zip file on your PC, there may have some problem on your original file. Try iMyFone UltraRepair to fix the corrupted file then you can open it easily!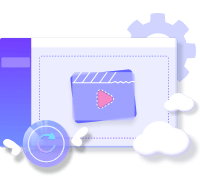 Conclusion
All of those options are available in free versions with optional upgrades to premium packages. Most of them provide a range of secondary features from adding password protection to the files you create to custom sizing segments. Pick the one you favorite to try!