Before We Start
People are now caring about what AI will change in the future because of its potential impact on various aspects of society, such as the economy, employment, healthcare, education, and privacy. One of the most popular AI applications that people are currently interested in is
ChatGPT
, a language model that can converse with humans in a natural and human-like manner.
Get ready to dive into the exciting world of ChatGPT!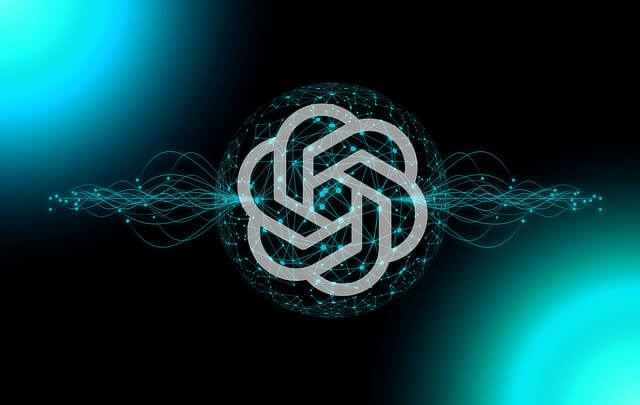 In this article, we'll explore trending part about this amazing AI language model, including the latest updates GPT-4 that have everyone buzzing. But that's not all - have you ever wondered what it would be like to chat with GPT on WhatsApp? We've got you covered! We'll show you how to have interesting and convincing conversations with ChatGPT and even how to save them for posterity. Don't miss out on the hottest trend in AI - follow along with us and stay ahead of the curve!
Part 1. What is ChatGPT?
ChatGPT is a large language model developed by OpenAI, which is designed to process natural language input and generate human-like responses. It is based on the GPT-3 architecture and has been trained on a massive corpus of text data. ChatGPT can perform a variety of natural language processing tasks such as language translation, question answering, and text generation. It is intended to facilitate communication between humans and machines and to provide assistance in various applications, including customer service, education, and entertainment.
It is interesting, because you can see how ChatGPT introduce himself:

Part 2. OpenAI Release ChatGPT-4 Now: you can use it on ChatGPT and Bing
Released from the famous artificial intelligence research lab OpenAI, GPT-4 is the latest version of the breaking AI system that named ChatGPT, which is claimed to be more creative, less fake facts and less negative response to askers.
Then, let's see the most interesting part: what's new in GPT-4, and how to use it?
Part 2.1 What's new in GPT-4
Artificial intelligence coming for human's job, so what's GPT-4 can provide to us more than ChatGPT 3? Here is the latest answer!
01

New "multimodal" Model
GPT-4 can accept images as texts as inputs, allowing users to ask questions about pictures.
For example, when we show GPT-4 this picture, and ask for: what would happen if the strings were cut? Amazingly, GPT-4 will answer you "the balloons would fly away."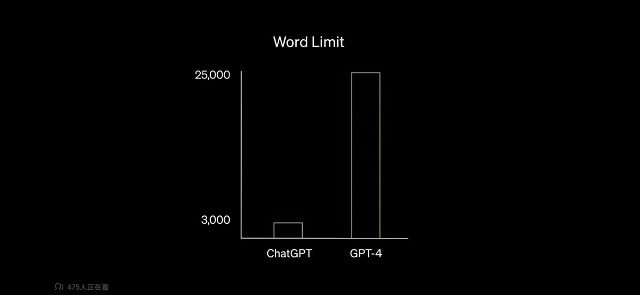 02

GPT-4 Can Handle More Inputs than GPT-3
The new version of ChatGPT can handle massive text inputs and can remember and act on more than 20,000 words at once. It can be said, GPT-4 let take an entire novella as a prompt possible.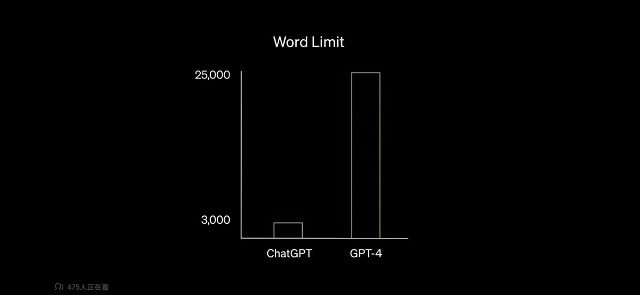 03

Generate Less Negative and Fake Content
Training for GPT-4 concluded in August 2022. According to Edwin Bodge, the principal product manager at Duolingo, after the language learning app participated in ChatGPT's language learning program
"We had been utilizing it to personalize lessons and administer Duolingo English tests, but we wanted to address gaps in a learner's journey, such as conversation practice and contextual feedback on mistakes."
Duolingo is not the only entity using ChatGPT for language learning; Forbes has reported that GPT-4 outperformed 90% of lawyers who attempted to pass the bar exam.
Imaging, your children will have a knowledgeable and tireless teacher. Is it excited? Meanwhile, GPT-4 will shock some area like teachers and lawyers in the future obviously.
But now, GPT still have the possibility to offer fake answers and proof them over and over again or wrongly response to sensitively requests for content.
Part 2.2 How to use GPT-4?
The latest version of the model is now accessible to ChatGPT Plus users, who have subscribed to the paid version of the ChatGPT chatbot, that contributed some of the training data for the new release.
Besides, Bing has now intergate GPT-4 into Bing Chat section, if you are going to experience GPT-4's amazing features, try on! Kindly noted that one user can only have 50 chats a day.
Part 2.3 GPT-3 VS. GPT-4
| | GPT-3 | GPT-4 |
| --- | --- | --- |
| Price | Free | $20/month |
| Response | Limit in sensitive question | GPT-4 is 82% less likely than GPT-3 to respond to requests for content that OpenAI does not allow, and 60% less likely to make stuff up. |
| Data Update | End update in 2020 | End training in 2022 |
Part 3. What Can We Do with ChatGPT or GPT-4?
1

Be the Gouvernante

ChatGPT can serve as a virtual tutor on a variety of subjects. Whether someone is studying for an exam, seeking to expand their knowledge, or looking to learn a new skill, ChatGPT is there to help. With a vast knowledge base and the ability to understand and respond to natural language queries, ChatGPT can provide personalized and effective guidance to help users achieve their goals.
2

Be Private Lawyer

With its ability to analyze large volumes of legal texts and case law, ChatGPT can be a valuable resource for lawyers and legal professionals. ChatGPT can assist with legal research, document analysis, and even provide basic legal advice.
3

Be Your Wikipedia

ChatGPT can be a vast knowledge base, with information on a variety of topics. Users can ask ChatGPT about history, science, literature, and more, and receive accurate and informative responses.
4

Be the Productive Tool

ChatGPT can also be a helpful tool for individuals in a variety of professions. From doctors to engineers to marketers, ChatGPT can provide quick answers to a wide range of questions, helping users perform their jobs more effectively. What's more, ChatGPT sparking great ideas in some cases.
5

Generate a Website

ChatGPT can even be used to generate a website, providing users with a simple and efficient way to create a web presence. With ChatGPT's ability to analyze and understand natural language, users can describe the website they want and let ChatGPT take care of the rest.

New GPT-4 can even create an webiste with a handwritten drafts.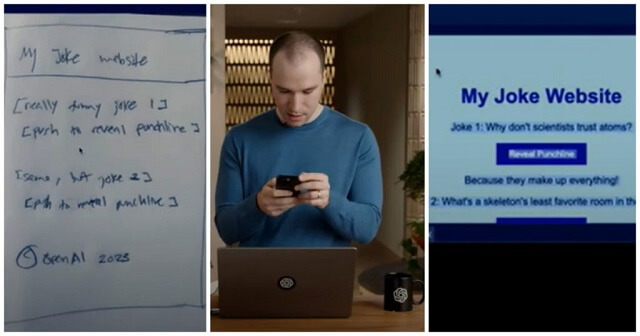 Extend Thought: Will ChatGPT Link to WhatsApp?
Bing chat has connected with ChatGPT, you can get advice on dinner or a detailed guide on making a delicious dinner. Isn't it interesting?
WhatsApp is the most used messaging app nowadays. It would also be helpful if we can talk with GPT no matter with consuming time at free time or need a quick answer for some questions.
According to recent news, Daniel Gross, a US-based entrepreneur and co-founder of Cue (which was acquired by Apple), has incorporated GPT-3 (the technology used to create ChatGPT) into an AI-powered assistant on WhatsApp.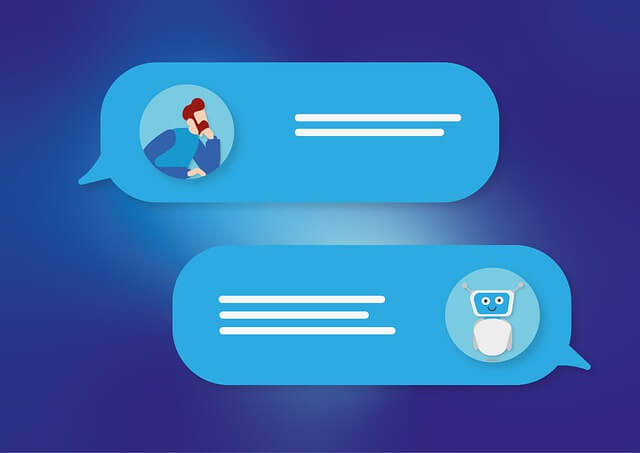 Bonus: How to Transfer AI Talk on WhatsApp?
It's fun to see what AI can provide. Most of the time, AI can offer creative answers and inspire new thoughts based on the question asked. As mentioned earlier, WhatsApp may integrate GPT-3 into their app in the future.
If you're looking for a reliable and simple way to transfer your WhatsApp messages between different devices, you may want to consider using iTransor for WhatsApp. This powerful tool can assist you in transferring your WhatsApp data with ease and accuracy, boasting an incredibly low data loss rate to ensure that all of your chats, media, and contacts are safely transferred.
iMyFone iTransor for WhatsApp
Transfer/Backup/Restore/Export WhatsApp on iPhone/Android with One Click. Transfer WhatsApp between Android and iPhone. Back up WhatsApp on Android and iPhone to a computer.Restore WhatsApp backup to iPhone and Android devices. Export WhatsApp backup to HTML, PDF and CSV/XLS.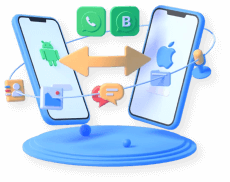 One of the key benefits of iTransor for WhatsApp is its ability to transfer WhatsApp data between different devices and OS. This makes it an ideal solution for individuals looking to switch between devices without losing AI's WhatsApp chats.
To transfer your WhatsApp data using iTransor for WhatsApp, simply follow these easy steps:
Step 1: Download and install iTransor for WhatsApp on your computer, and then open the program.
Step 2: Click on "Transfer WhatsApp between Devices," and connect both your iPhone and Huawei devices to your computer using USB cables.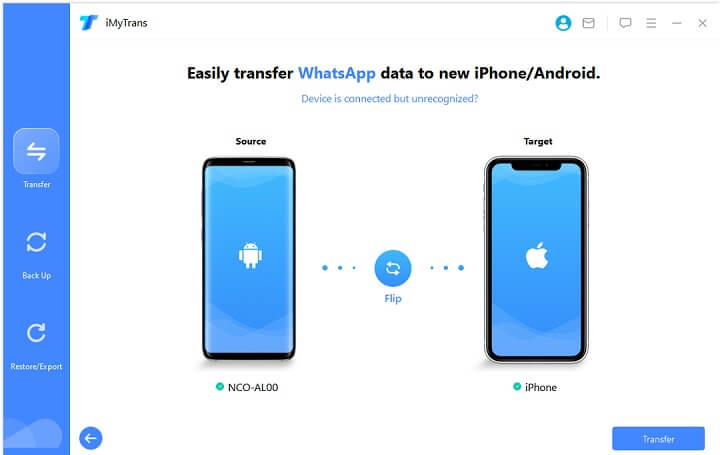 Step 3: Once the devices are connected, click "Transfer" to begin the transfer process. Ensure that the devices stay connected until the process is complete.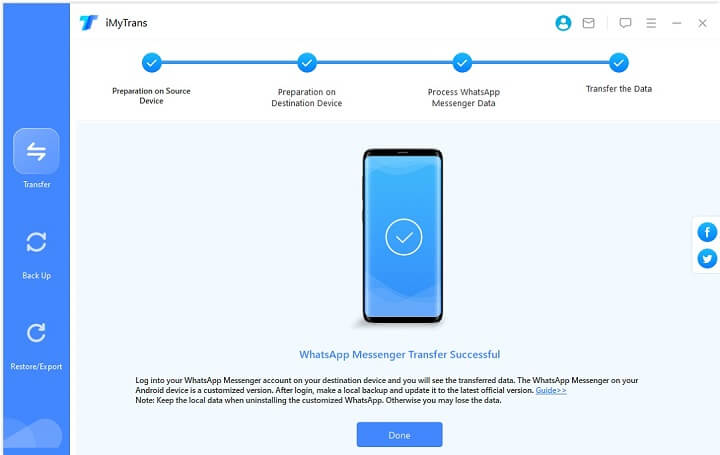 After the transfer is complete, all your WhatsApp messages should appear on your Huawei device.
Top FAQ about ChatGPT-4 in 2023
1

Is GPT-4 available now?
OpenAI has recently launched GPT-4, the latest edition of their widely used conversational AI bot, ChatGPT. The new version has the ability to recognize and respond to images, allowing it to generate recipe recommendations based on pictures of ingredients, write captions and descriptions, and more.
2

Is ChatGPT free?
It is developed by OpenAI, renowned for creating the text-to-image generator DALL-E, and is currently accessible to everyone for free. Though GPT-4 requires payment, you can experience 50 chats a day on Bing Chat.
Conclusion
The new version of ChatGPT (GPT-4) remark the huge improvement in OpenAI's artificial intelligence development. While, we still need to be careful for the answer from GPT-4, because the negative responses can just be decreased but not be eliminated.
By the way, if you are interesting in delevop GPT into WhatsApp, stay tuned. We will offer you the latest news!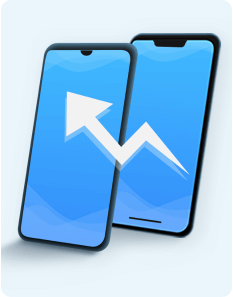 iTransor for WhatsApp- Transfer WhatsApp Directly
Transfer/Backup/Restore/Export WhatsApp on iPhone/Android.
Preview, restore and export WhatsApp backup, even from Google Drive
Backs up your WhatsApp on both Android & iPhone to any place on computer.
Stores each new backup separately without overwriting the previous ones.
Unlimited and free storage space.
No data loss or leakage, safer than cloud storage.