The Android pattern lock is one of the numerous ways of protecting the privacy of the device owner and the safety of the information/data stored within the Android device. However, if you're not able to remember your pattern lock and would like to crack it in order not to lose your device data, files, and information in the process of removing the lock, then this article will be of great benefit to you.
Here, we're going to introduce the most common pattern locks used nowadays, and share valuable tips on how to crack any pattern lock easily.
Part 1. The Most Common Pattern Locks Used on Android Devices
A blog once published an article titled "Tell ME Who you are and I Will Tell You Your Lock Screen Pattern" which explains that the predictability of human beings can't be overestimated. We buy this view and believe that someone (hackers) can easily get into your Android phone by predicting your Android pattern lock.

A Norwegian company researcher by the name "Marte Loge" once carried out an analysis on the lock pattern people create for a shopping app, phone lock screen, and online banking app and the result of this analysis will startle you.
First, she found out that there is a correlation between the types of app an Android user wants to lock and the length of the pattern. People tend to use a less complex pattern for their smartphone lock screen than they do for shopping and banking apps.
Secondly, about 10% of Android pattern locks are formed in letters shape, and Loge described such patterns as analog and unworthy to protect anything.
Thirdly, there are over 390,000 combinations that a hacker can guess but these combinations can be shrunk down to 100,000 combinations or less.
Most Common Pattern locks used on Android devices
Do you know that it's still possible to find Android device users who are using "password" and "12345678" as their device passcode? Splash Data Inc. published the result of the research they carried out on the worst (most popular) pattern people use.
Here are some of the most common lock pattern habits and how it distributes to people using pattern:
77% of Android device users start their patter on one of the corner dots.
44% of Android device users start their pattern from the top-left corner of the first dot.
Most Android lock screen pattern users use less than 5 dots and a significant percentage of them use only 4 dots.
10% of lock screen patterns are drawn with the shape of an alphabet, which mostly represents the owners initially.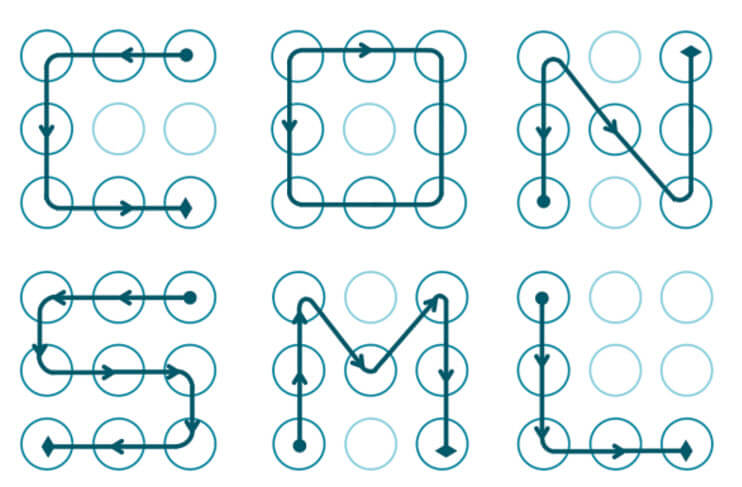 Part 2. Use Difficult Pattern Lock Ideas for Android
People tend to use easy and common pattern locks for different reasons, even though these patterns are easy to remember and draw, it comes with numerous drawbacks when a hacker gets your device.
#1. Reasons for Not Using the Most common Pattern Lock
Protecting your whole digital life with a lackluster pattern is dangerous, and anything may happen any day to your privacy.
Hackers can easily get into your Android device using your easy lock screen pattern.
#2. Salient Advice about Using Pattern Locks for Privacy Protection
If you would like to make your Android pattern lock more complex, then follow these tips:
Don't start your pattern lock with the first initial of your name, it's a huge no!
Try to make your pattern lengthy (say up to 9 nodes or more).
Use more crossovers as it makes it hard for hackers to memorize and get into your device.
Try to avoid the common pattern habits described above, but if you must follow them, do the opposite.

Cons of using the Settings Menu Method:
You won't be able to complete this method if you can't remember the passcode to this device.
Part 3. How to Remove Pattern Lock on Locked Android Device Easily and Quickly
There are situations when you set a complex Android lock screen pattern and end up forgetting the pattern entirely. If you're not able to remember such Android screen pattern, then iMyFone LockWiper Android Lock Screen Removal can help you to remove your lock screen pattern easily and quickly (maximum of 3 minutes).
What else could iMyFone LockWiper (Android) do? This tool can help you to remove all Android screen locks such as PIN, passcode, pattern, password, fingerprint, and facial recognition. You will also be able to remove or bypass FRP (Google account verification) screen from Android smartphones without providing the Google account username and password.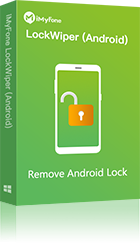 100,233,123 Downloads
Features of iMyFone LockWiper (Android)
Removes all length and nodes of pattern locks in one click without losing data.

Serves as the perfect solution for unlocking pattern, PIN, password, fingerprint, and face lock.

Completely bypass Factory reset protection lock on your Android device (Samsung Galaxy S4) without Google account username or password.

Supports more than 6,000 Android devices such as Samsung, LG, HTC, Motorola, Huawei, etc.
Steps to remove pattern lock on locked Android device with iMyFone LockWiper (Android)
With iMyFone LockWiper (Android), it's possible to remove the pattern lock from an Android device without losing data. Follow the guide below:
Step 1. Download, install and launch iMyFone LockWiper (Android) on your computer. Choose "Remove Screen Lock" mode from the Home interface and click "Start" to begin the process.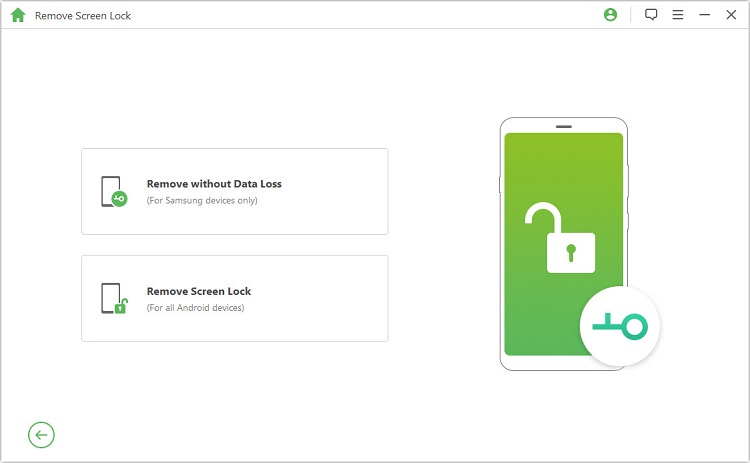 Step 2. Connect your device to the computer via a USB cable. It then loads up your device information automatically. Once the system detects your device information, confirm that the device information is correct and click "Start to Unlock" to continue.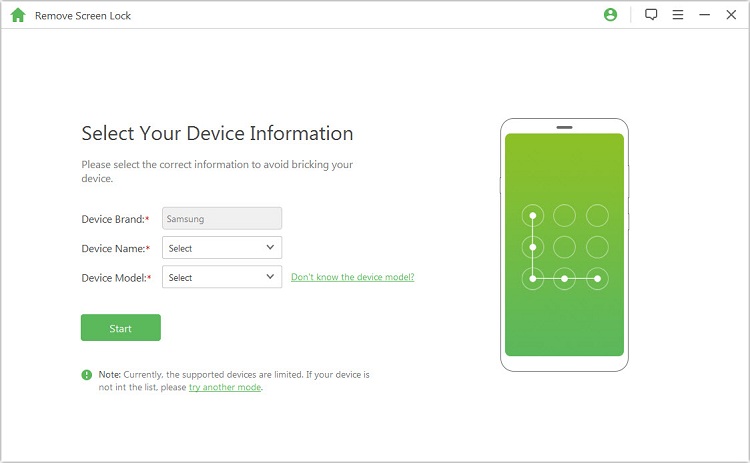 Step 3. Then, wait a few minutes for the program to download and upload the data package to your Samsung Galaxy S4 device.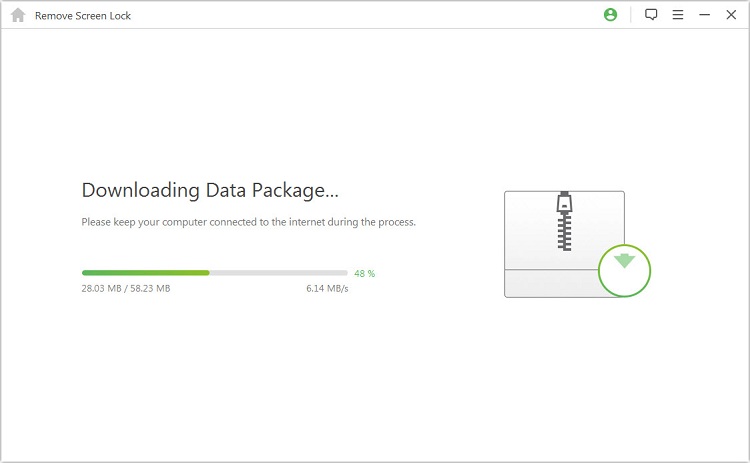 Step 4. Now, follow the on-screen guide to format your Samsung Galaxy S4 and remove the screen lock.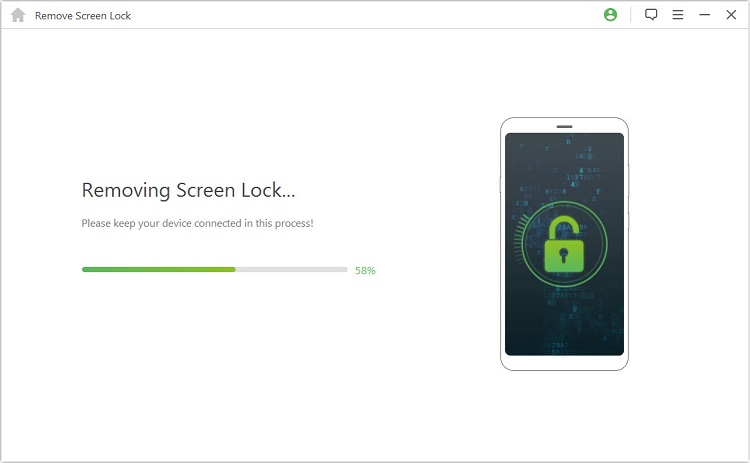 Conclusion
In conclusion, pattern locks are a popular and convenient way to secure your Android device. While some patterns are more common and less secure than others, you now have the knowledge to create a strong and unique pattern lock.
If you ever find yourself locked out, iMyFone LockWiper Android Lock Screen Removal is your go-to solution. It's a reliable tool that can quickly and easily remove pattern locks and other forms of security, ensuring you can access your device without any hassle.