How to Change WhatsApp Number and Keep Chat History
Category: Transfer WhatsApp
2 mins read
"Is it possible to change WhatsApp number and keep chat history? I'd like to change my WhatsApp number recently. I know that the chat will remain the same if I change my WhatsApp account to a new phone number. But what if I also want to change a smartphone ? I'm really worrying about losing the WhatsApp data. How can I fix the problem?"
Many people are concerned about changing their phone numbers and keeping the WhatsApp chat like before. Yes, it is possible. There are different solutions to this problem. WhatsApp provides a feature in which you can change your phone number. Your phone and WhatsApp will remain the same, but the number will be changed. However, if you want to transfer your WhatsApp data to another smartphone, then you will need a third-party tool.
If you want to change your WhatsApp phone number, thefollowing are some of the steps to take to prepare;
Ensure that the phone number you want to use isable to receive calls and SMS and that it has an active data connection.
Ensure that the old phone number (the one youwant to replace) is verified on the device. You can check whether the number isverified by going to WhatsApp > More Options (three dots) > Settings andthen tap on your profile photo.
Please note that your contacts will not be notified that youhave changed your number. You may have to notify them individually.
Part 1. How to Change WhatsApp Number to A New Number
To change the number associated with you WhatsApp account,follow these simple steps;
Step 1: Insertthe new SIM card into the device and then open WhatsApp.
Step 2: Go toWhatsApp > More Options (three dots) > Settings and then tap on yourprofile photo to make sure that the old phone number is verified.
Step 3: Now go to WhatsApp > More Options (threedots) > Settings > Account > Change Number.
Step 4: Enteryour old phone number and your new phone number and then tap "Next".
Step 5: Turn on"Notify Contacts" and then choose how you want to notify your contacts of thechange. If you choose "Custom" search for and select the contacts you want tonotify.
Step 6: Tap"Done" and verify the new phone number to complete the process.
Part 2: Transfer WhatsApp to Change Whatsapp Number via Chat Backup(Same System)
There are different ways to create a backup for your WhatsApp account. If your old and new phone numbers are both on Android or iOS phones, then you can use the following steps to backup your WhatsApp data on Google Drive/iCloud.
Step 1. Open WhatsApp on your mobile phone. Go to Settings.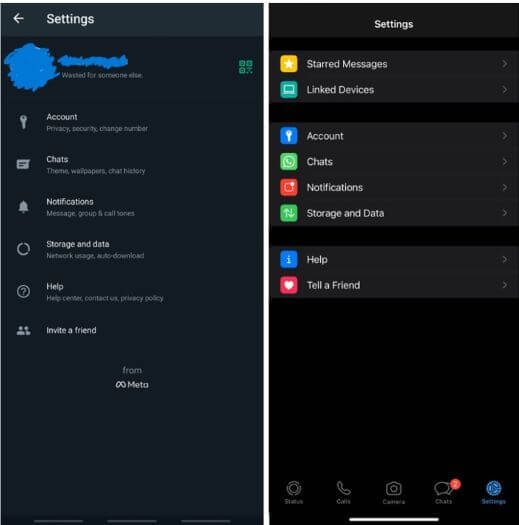 Step 2. Under the settings, go to Chats. Then tap on Chat Backup.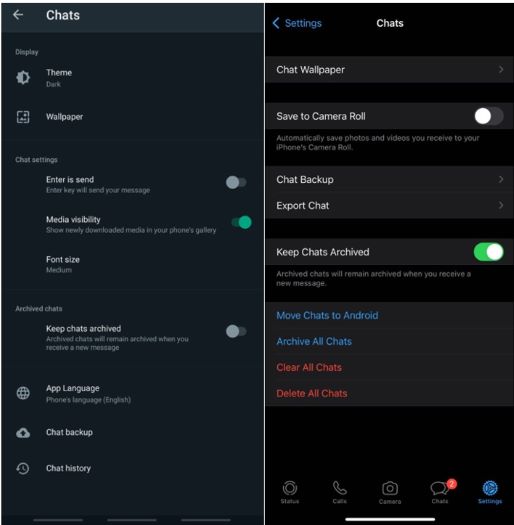 Step 3. On Android, you can click on Back Up, and on the iOS device, you can click on Back Up Now. It will create a backup on Google Drive and iCloud.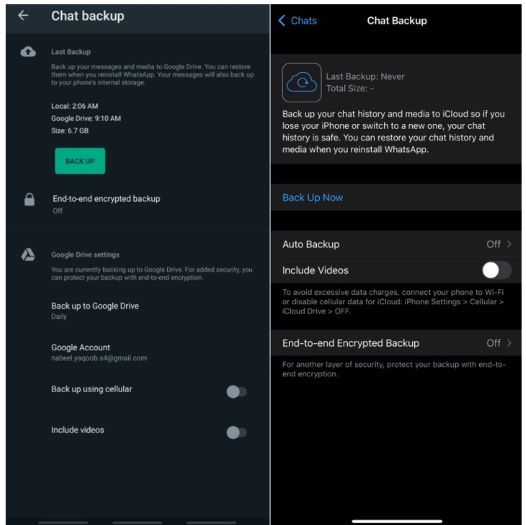 Step 4. Now, open WhatsApp on your new phone number, and enter the same Google Account or iCloud Account. It will ask you to Restore the previous chat; click on Yes. It will transfer the previous WhatsApp data to your new phone number.
Part 3: Transfer WhatsApp to Change Whatsapp Number with One Click(Different System)
If you would like to keep your chats history as they are after changing the WhatsApp number, wehave a workaround that has proved very useful. You can use the WhatsApp backup and restore tool iMyTrans to back upall your chats and then restore then back on to the device after verifying thenew number.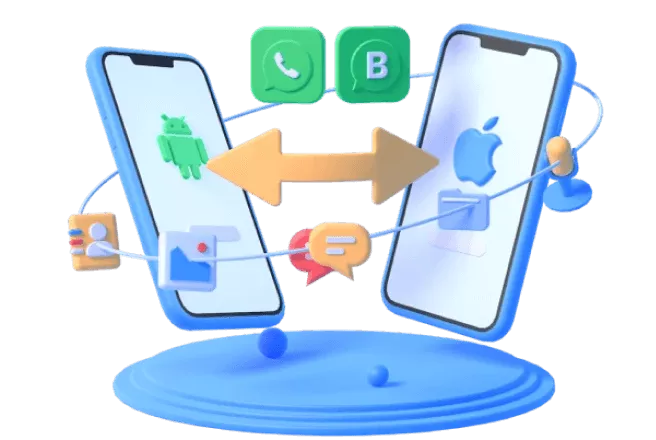 Key Features:
100% safe to use primarily for the backup is stored on pc and not cloud services that can be prone to data leakage.
Transfer WhatsApp data between different devices.
Restore the backup to the device and export chat in different ways.
Avoid overwriting the older backups when you create a new one
Here's how to use iMyTrans to backup WhatsApp chat history;
Step 1. Download and install iMyTrans on your computer. Click on Transfer WhatsApp between Devices.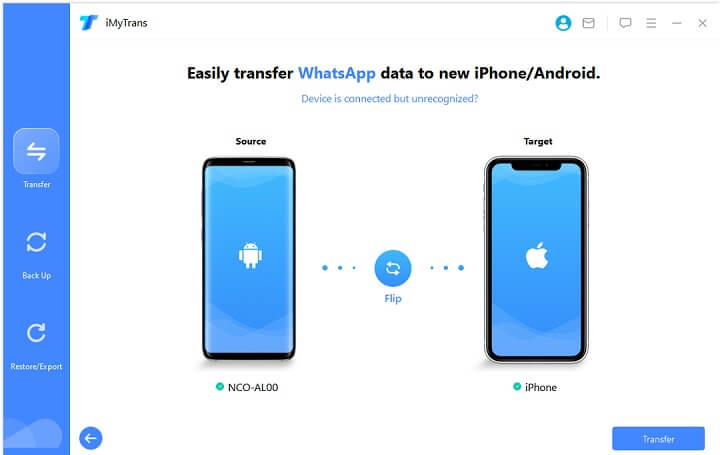 Step 2. Connect the phones to the computer using a cable and make sure to check the source and destination device so the transfer can occur efficiently. Then click on Transfer.
Step 3. The program will install an enhanced or customized WhatsApp as it will help the phone to access the program. This WhatsApp version is safe. Wait for the transfer to complete and follow simple instructions.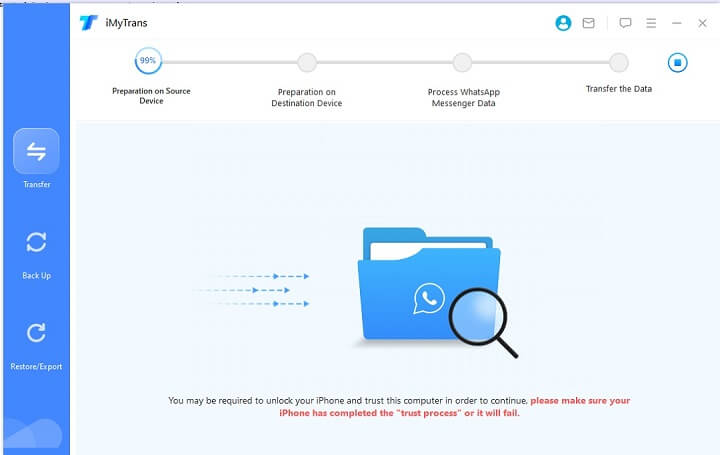 Step 4. Once the transfer is complete, click on Done and check WhatsApp data on your new phone.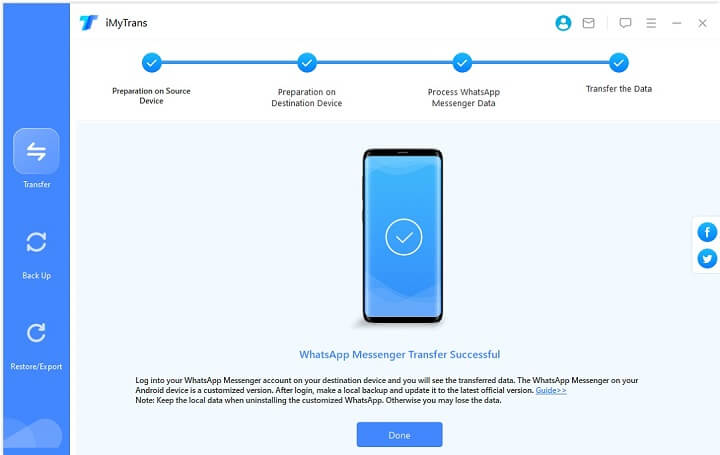 Customer Reviews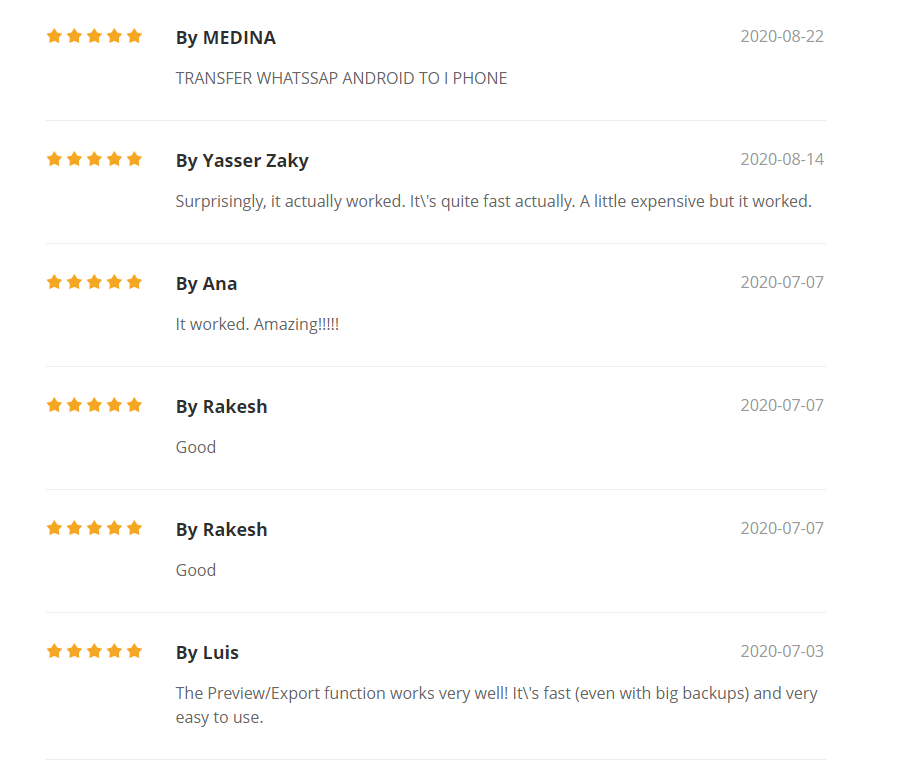 Conclusion
Changing phone numbers or adding a new phone number to WhatsApp is not difficult anymore. There are some default WhatsApp features and third-party tools that allow data transfer without any hassle. The easiest way is to use iMyTrans, as it transfers data with one click. You only need to connect two devices and click on transfer. The rest of the work will be done by iTransor, and WhatsApp data will be transferred to the new device easily.