Chats and attachments in WhatsApp are just as crucial as any other data on your iPhone or Android phone. As a result, making a backup of your WhatsApp data using Google Drive, iTunes, or iCloud is critical. The backup will be helpful if you lose any specific data by accident.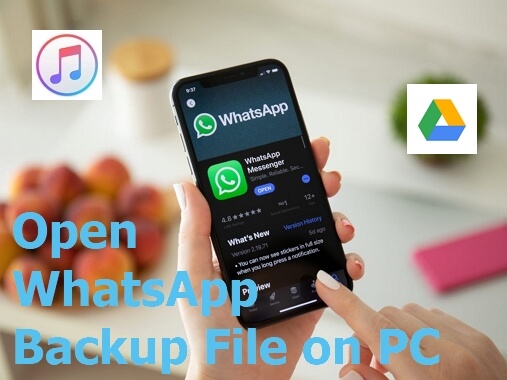 Many users who make regular backups of their WhatsApp files wonder if they can open the WhatsApp chat backup on PC. So they go online and look for how to open a WhatsApp backup file. Now the question is "Can someone open a WhatsApp backup file on PC directly?" If yes, how can we make it? Read on to find the answers.
Can I Open the WhatsApp Backup File on PC Directly?
Because WhatsApp files are encrypted end to end, opening them on any device other than your phone may be challenging. It occurs to maintain the security of our accounts. You may, however, open WhatsApp backup files of your iPhone and Android phone on your PC without having to restore them to your device if you utilize a WhatsApp recovery tool.
How to Open WhatsApp Backup on PC
It's not enough to know how to backup WhatsApp to a PC; you may also want to open WhatsApp backup on a PC. Fortunately, using iMyFone ChatsBack is a simple way to accomplish this. It is a brand-new feature of the software that works on both Android & iOS devices.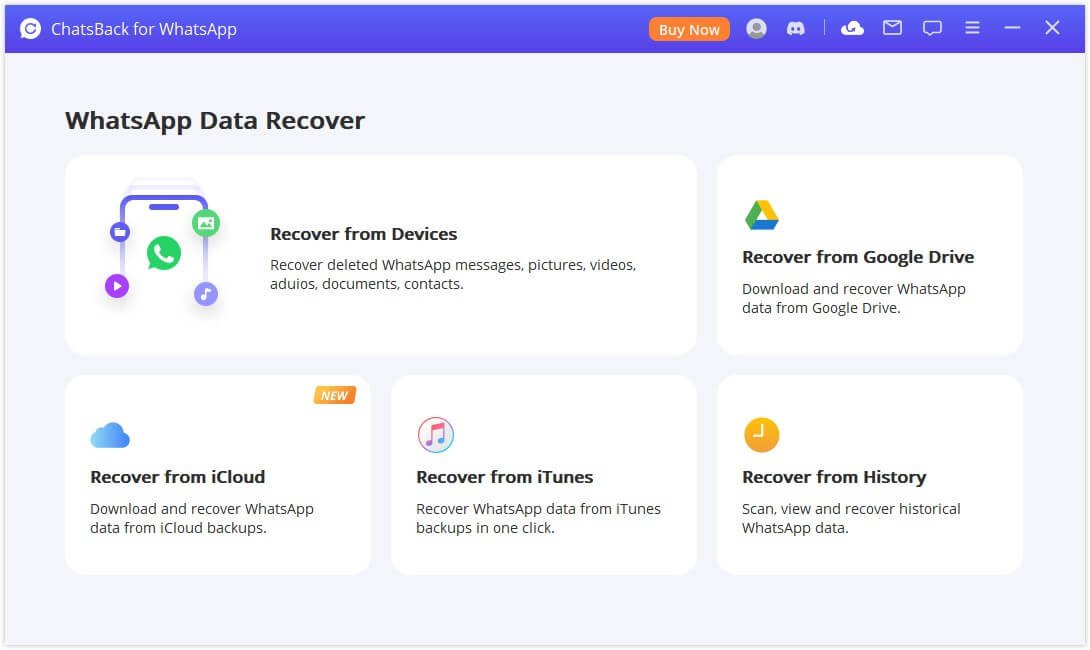 It is a quick and reliable data recovery software that can open and check your WhatsApp data on iPhone and Android phones. The main features of the iMyFone ChatsBack include:
Decrypt & open WhatsApp backup files in the most secure way possible.
Reading, exporting, and restoring WhatsApp backups to devices and computers are all supported.
You can open WhatsApp backups without having to restore them.
On a PC, you can open your WhatsApp backup from Google Drive and iTunes.
There is no limit on the amount of data.
How to Use iMyFone ChatsBack to Open a WhatsApp Backup File
Let's take the steps of opening iTunes backup as example.
Step 1: Run the program on your PC and choose iTunes from the home page. Select the backup you wish to open and press Start to begin scanning the backup.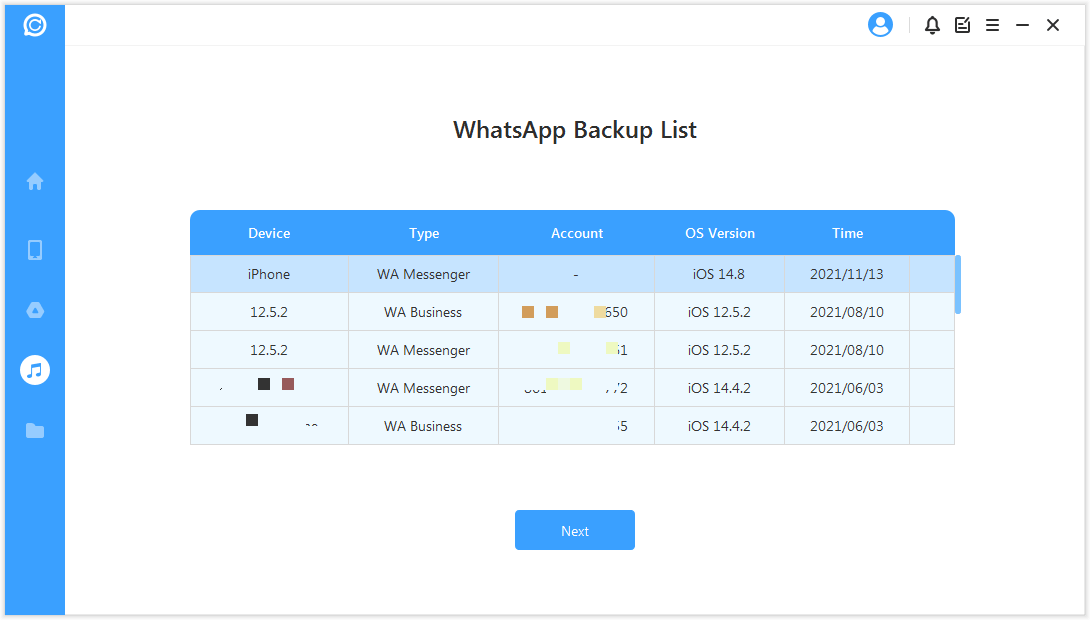 Step 2: After scanning, you can view the data. If you also want to recover WhatsApp messages to the PC or your device, choose the WhatsApp Messages that you wish to recover & press Recover to PC.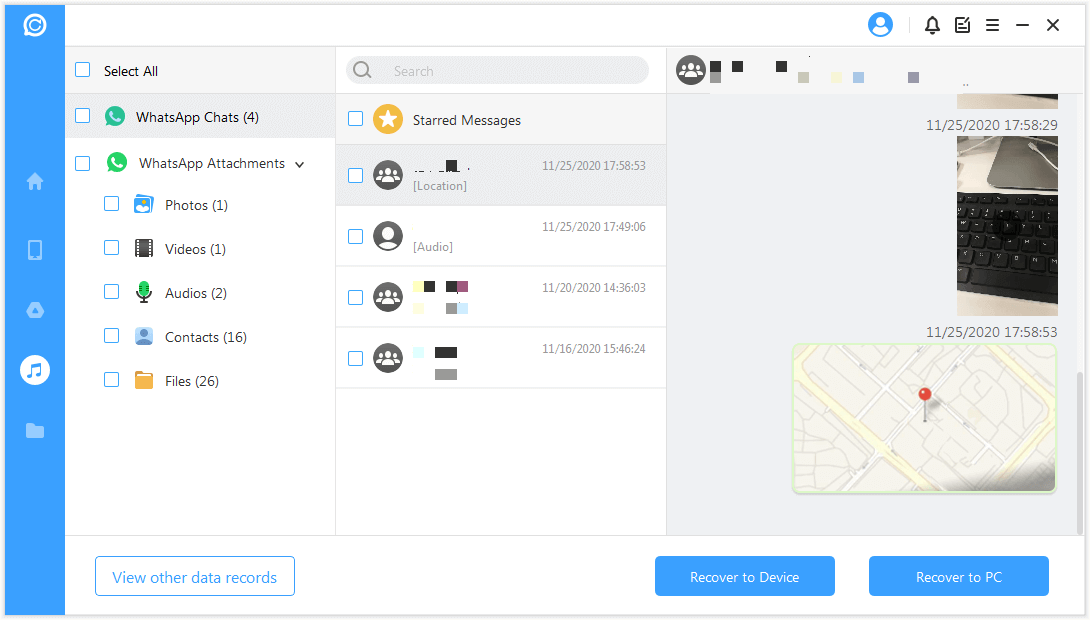 FAQs about WhatsApp Backup File
Here we list the two hottest questions about the WhatsApp backup file. If you also have the same query, read on.
Q1. Where Is My WhatsApp Backup Stored?
WhatsApp will create Local backups automatically created every day and saved as a file on your Android phone. You may use a file manager app to locate the backup files in one of the below paths:
Local storage or sd card &gt WhatsApp &gt Databases
Internal storage &gt WhatsApp &gt Databases
Main storage &gt WhatsApp &gt Databases
If you use Google Drive or iCloud to back up your phone, the backup will store on your cloud account. The backup files will be kept locally on your computer if you use iTunes to back up your iPhone.
Q2. How long Does WhatsApp Backup Take?
If you just wonder how to open WhatsApp Backup but haven't begun to take the backup, the part may be useful for you.
The procedure for backing up WhatsApp is determined by the size of the chat backup and the network you are using. If you have media files, the size of chats will be larger, and it will take longer.
To take a backup of 100 MB in iCloud needs nearly 10 minutes using a 100 Mbps Wi-Fi network. It could have been more with 4G or other networks. The same chat considering no media files it will be less than 5 min. If it takes too long to backup your WhatsApp backup, it may stuck. You may try again or fix the issue to back up WhatsApp to iCloud or Google Drive.
Conclusion
You'll get different solutions to open a WhatsApp backup file on PC depending on where you backup your WhatsApp chats and attachments. I strongly advise you to use iMyfone ChatsBack if you want to avoid any complicated operations. It is the simplest way to open a WhatsApp backup file on your PC without restoring it. It is also the safest and highest success rate method for recovering lost WhatsApp chats.