WhatsApp is a popular social media app. It has about 1.5 billion users from over 180 different countries across the globe. It has made instant texting, audio, and video calling easier for its customers. Mainly, fonts and text styles are most crucial in this regard. There are many different and unique WhatsApp text/font tricks. However, not many people are aware of these tricks. If you are among them and still don't know about them, scroll down as the competition for guidelines lies here.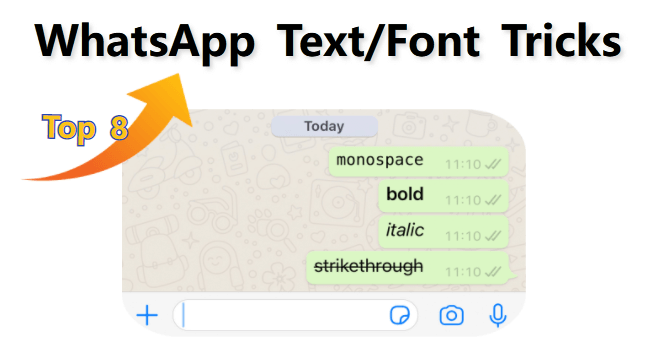 Part 1: 8 WhatsApp Text Tricks You Should Try
The WhatsApp text/font trick enables you to use the built-in stylish fonts while using WhatsApp. You can do this by placing symbols before and after your text messages.
There are four WhatsApp font styles available:
Bold text
Italics text
Monospace text
Strikethrough text
01

Type Text in Bold
The WhatsApp bold font trick is where the text message will be bold. Sometimes, you may feel the need to emphasize the text. For this purpose, you want your line to be prominent and highlighted. So, this WhatsApp bold trick will help you in this regard. For bolding, you need to add an asterisk(*) before and after the text.
Hence, it will be something like: *Hey, how are you doing?*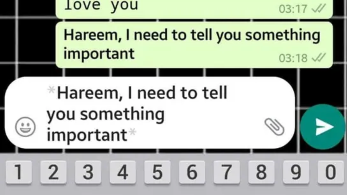 02

Make Text Italic
Italics style is meant to highlight the essential and unique part of the text. Additionally, it is intended for adding style to your WhatsApp text, thereby formatting it uniquely. For writing in italics in WhatsApp, all you need to do is prefix the text with an underscore(_) without any space between the text meant for formatting and the underscore. Afterward, you need to type in the text that needs to be formatted.
This method is used universally for Androids as well as iOS counterparts of WhatsApp. It would look like: _Hey, how are you doing?_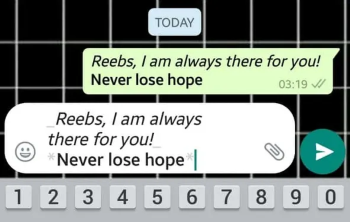 03

Strikethrough Message
For adding fun and writing dramatic messages with an emphasis on certain words, you can use the strikethrough WhatsApp text trick, thereby highlighting the points by using symbols. This is a great option that enables you to create a text deletion effect and highlight the specific word.
If you want to strikethrough your message, you can simply prefix the message with a tilde(~) without using any space between the text and tilde. Afterward, you can type your message that you want to be shown with strikethrough formatting. It will be like: ~Hey, how are you doing?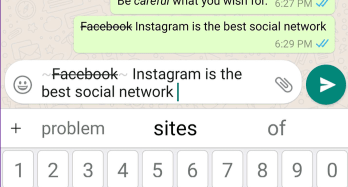 04

Apply Monospace
This aesthetic font is one of the favorite fonts by WhatsApp users. You can write messages in different fonts/typefaces using this monospace text font. There are two ways of using Monospace text. One is by applying shortcuts, and the second is via the WhatsApp formatting option. Following is a complete guide about writing in Monospace font on WhatsApp. This method is also universal for both Android as well as iOS.
For applying this, you can prefix the message with three backticks(''') without using any space between the backticks and the text. After doing this, type the message you want to be shown in Monospace. Once you are done with it, you can enclose the message with the backticks between the backticks and the text that follows. It looks like: '''Hey, how are you doing?'''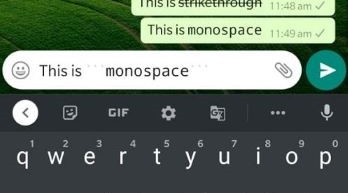 05

Type in Mixed Formatting
If you are wondering about using more than one formatting style in the same text, you need not worry! You can do this by generating the following types of combined formatting by using multiple markdown symbols together. Most people use these combinations:
Bold & Italics
Italics & Strikethrough
Bold & Strikethrough
Bold + Italics + Strikethrough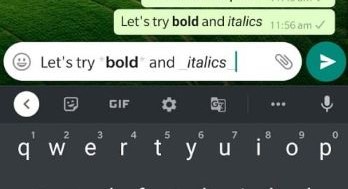 However, a point to remember is that you can't mix any formatting with the monospace text.
06

Edit with Shortcuts Option
A user can get a quick edit shortcut option when they have typed the message in the chat bar. Long press the message to select what words need to be applied tricks, then the list of option will appear in the bottom toolbar. In this way, a user can make all the desired edits to the message very quick.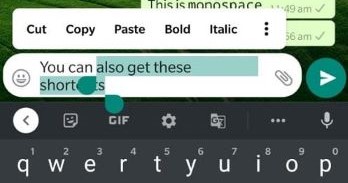 07

Change Font Size
Suppose you struggle with the font size and want to adjust it according to your comfort. In that case, you can change it by opening WhatsApp, going into tap Settings, then in Chats, thereby selecting Font size. It will enable you to choose small, medium, and large font sizes according to your comfort.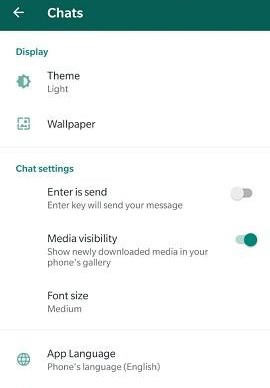 08

Colorful Messages and Stylish Font
You can add color to your messages and make them stylish as well, but this isn't a WhatsApp feature. So, for this purpose, you need to download a third-party tool like BlueWords. When you type words in this app, you can select the text you want to use and then change its color.
Part 2: Recommended Tool to Manage Crucial WhatsApp Data
In case you need to save your WhatsApp chats or settings, we provide you a effective tool - iTransor for WhatsApp. This WhatsApp management tool can help you directly transfer WhatsApp whenever you change phones even if they are with different OS platforms. Besides, your crucial WhatsApp data including all types of files will be stored safely and be prepared for future restore or export. Recently, you can directly access WhatsApp backup on Google Drive with no need of other tools at all!
Steps to Save WhatsApp Data and Settings
Step 1.Download and install iTransor for WhatsApp first. Choose Back Up WhatsApp on Devices and connect your devices to computer.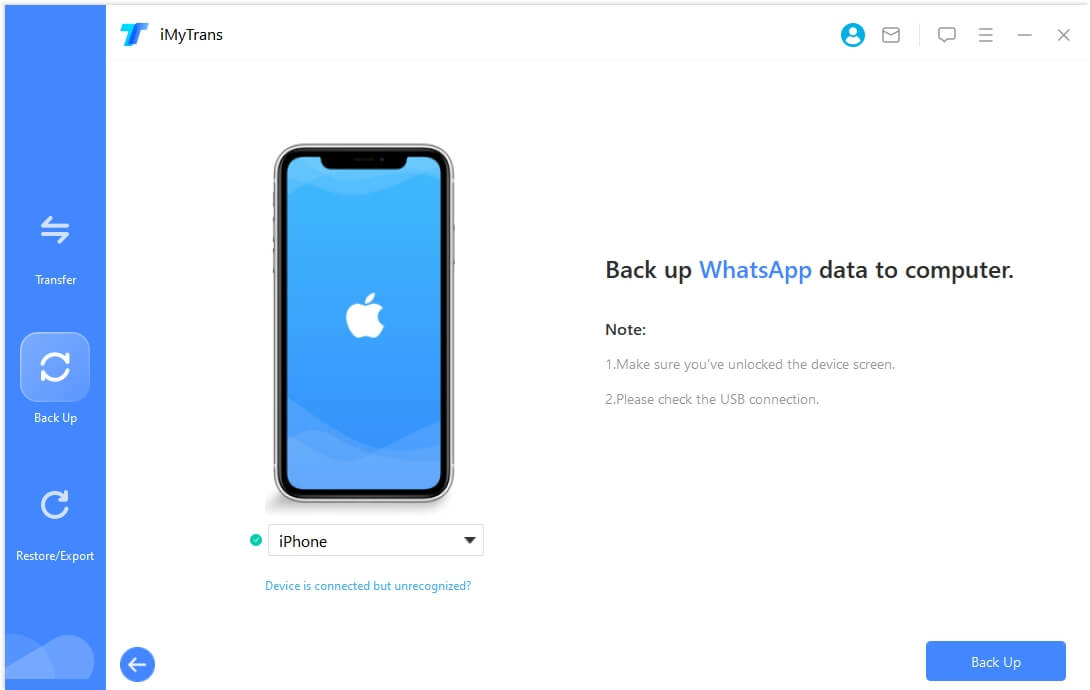 Step 2.After clicking on Back Up, the program will process automatically. All you need to do is to keep devices well connected.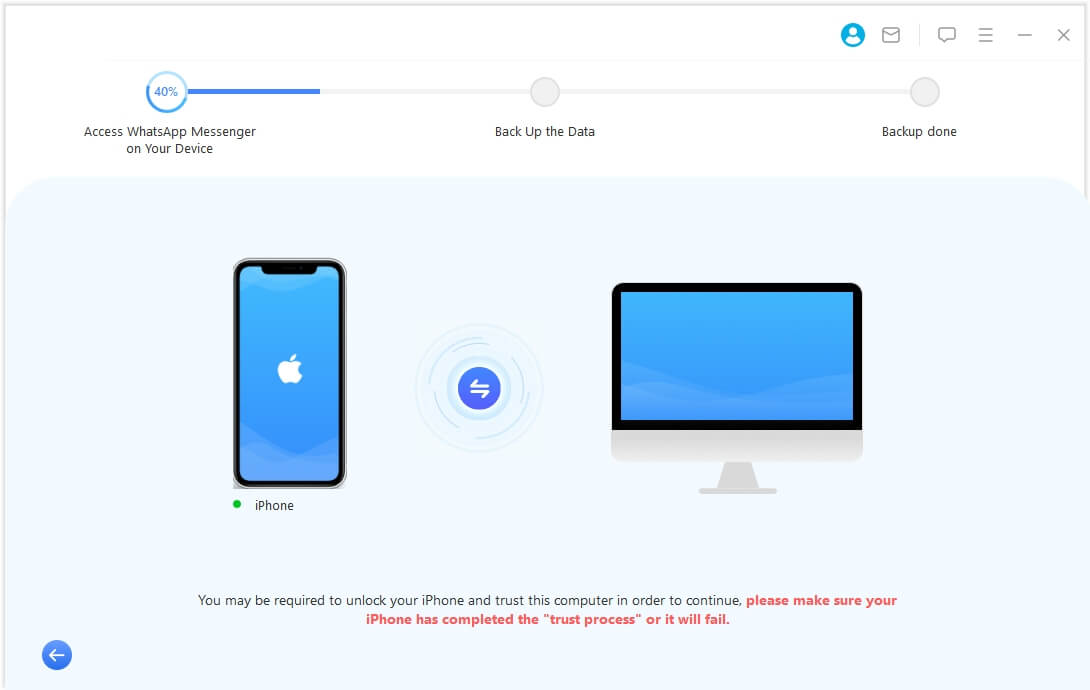 Step 3.When the backup process is done, it will inform you. Then you have saved your important WhatsApp data and settings, and you could export them or restore them to your devices whenever you need.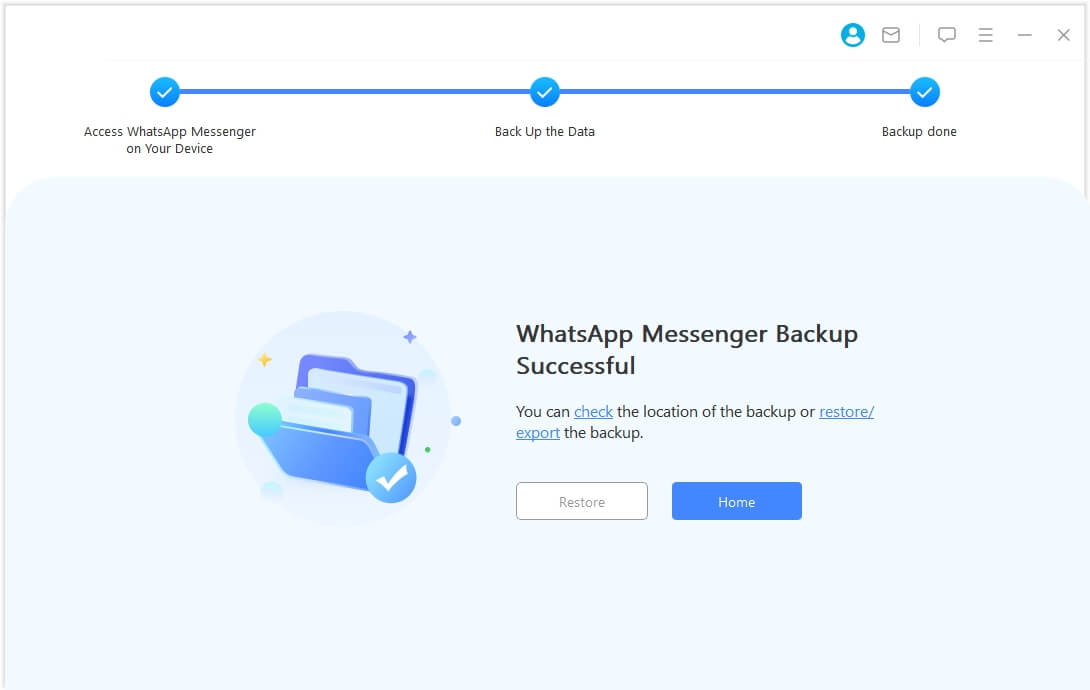 FAQs: More About WhatsApp Text Tricks
1. Can I underline messages in WhatsApp?
Officially, you cannot underline messages in WhatsApp. For underlining the text in WhatsApp, you need a third-party app like BlueWords.
2. How do you change the chat bubble color on WhatsApp?
If you're talking about the message bubbles themselves, no, they can't be changed. But the chat background is quite easy to swap.
Go to Settings > Chats and choose something new for your chat. You can choose one of your photos, something from their wallpaper library, or a solid color.
Conclusion
So, these are some WhatsApp text tricks that you can use to add some fun and drama to your text. Moreover, WhatsApp comes with many other unique features. For instance, you can set custom notifications, change the background, set a different tone for groups, and even change the notification color to dark or light. Always keep in mind that WhatsApp data backup is really important.