An Apple user posted the above complaint on Apple's discussion community. Without a clear solution, similarly many other users may meet the same issues as "iTunes error code 3014". So, what it is standing for or why iTunes is encountering an error while updating/restoring their iOS? This article will explain these questions and offer some solutions which can possibly fix the 3014 error.
What is iTunes Error 3014?
iTunes error 3014 is one of the restore/update error codes when iTunes cannot access Apple's iOS software update server. Error 3014 would happen on iPhone & iPad when you use iTunes on these devices to restore. You may keep getting this problem if you don't fix this error
Why iTunes is Encountering Error 3014?
Here are some reasons that can cause iTunes error 3014:
Incomplete iTunes installations or corrupted/outdated versions of iTunes.
Wrong computer date and time.
Virus or malware infection on the computer where iTunes is installed.
Corrupt iTunes related components in the Windows registry.
Other programs overwriting iTunes or stopping it from working properly.
How to Fix iTunes Restore/Update Error 3014
As the above user's question, plenty of you may have updated your iTunes version or re-adjust the computer date these regular operations but it still don't work.
This chart below can help you to have a quick know about each method, and among all of the solutions a repair tool is highly recommend to you with easy operation and safely to protect your data.
| | | | | |
| --- | --- | --- | --- | --- |
| Solutions | Advantages | Limitations | Recommandation | Operation Steps |
| 1. One click on an iTunes Repair Tool | Very easy to operate with one click on App to repair, and it can fix multiple error types in case your other needs. | You need to install the app first. | | Easy |
| 2. Turnoff Your Security Software | Enable iTunes to access Apple's iOS software update server again, error disappear. | Unguard your firewall it is not a wise choice if your PC have important data; also without properly recover can bring risk to your PC. | | Middle Complicated |
| 3. Check and Edit the Hosts Files | It is always useful when above methods don't apply unless SHSH authentication server has been closed. | Complicated to operate with code writing & documents modifying. If you don't do it right could damage the iTunes files & causing data lose. | | Very Complicated |
Now it will introduce the process of each method with step information. Of course, if you haven't updated your iTunes or re-adjust your computer date here also thoughtfully to offer the steps as Method 4 (Update iTunes) & Method 5 (Adjust the Date and Time Settings on PC) at the last for you as well. Even though from the reviews of the person who have tried before,they can only apply under strict limitations.
1

One Click on iTunes Repair Tool to Fix iTunes Error 3014
Successful Rate:Over 95%
iMyFone TunesFix, the world's 1st iTunes repair master, offers primary fix solution for all iTunes errors and issues, including all the restore/update errors. So take it easy and run TunesFix to repair the 3014 error for you. You just need one click to let it done.
Key Features of TunesFix
Easily repair any unknown restore/update error, espcially like error 3014, 2, 37, 4037, etc.
Also fix iTunes could not connect, won't open, could not instal/back up/restore backups and other errors.
No data loss happens when you repair iTunes.
Clean iTunes data to reclaim huge space and boost computer performance.
Completely uninstall iTunes and related software components without leftovers.
True reviews from the trusted media as below:

Steps to fix iTunes error 3014 via TunesFix
Step 1: Open TunesFix and it will automatically detect your iTunes and components. If your iTunes is complete, you will be brought to the home interface.
Step 2: You will see 4 repair modes there. As error 3014 is iPhone restore or update issues, choose "Fix Other iTunes Problems" mode.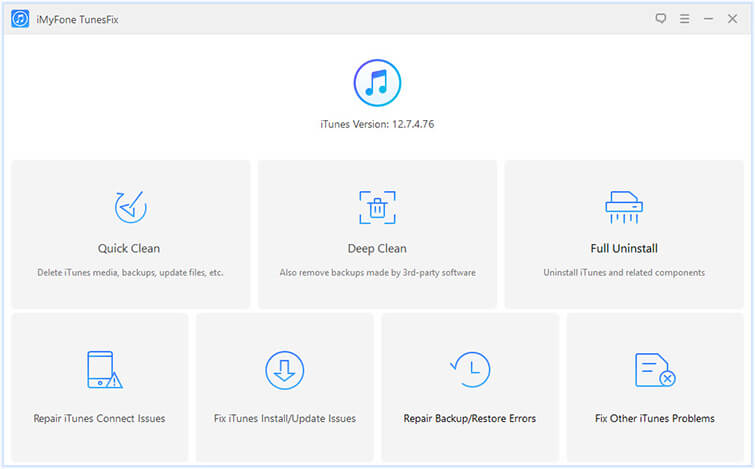 Step 3: Click "Repair" and just wait for it to finish.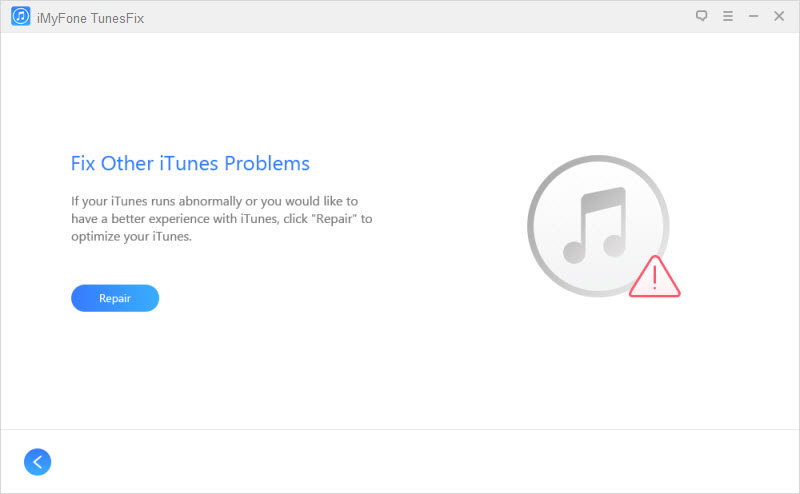 When it's done, you will be able to restore or update your iPhone properly.
2

Check Your Security Software
Successful Rate:About 75%
Your Windows firewall may be the reason why iTunes is not working properly as it should. So, just turn it off before updating/restoring your iPhone, then turn it on to protect your computer from malicious threats.
Step 1: Open "Control Panel" and click on "System & Security > Windows Defender Firewall".

Step 2: Turn Windows Defender Firewall off. You can now update your iPhone via iTunes, then turn Windows Firewall on later.
3.

Check and Edit the Hosts Files
Successful Rate:Average 60%
Editing the host files should be your last resort when fixing iTunes error 3014.
Step 1: Launch Notepad and click File.
Step 2: Open and navigate to this file location: C:WINDOWSSystem32driversetc and open "hosts" file.

Note

Make sure you have changed the view options to All Files from the drop-down arrow on the bottom right of the dialogue box.

Step 3: When you see the hosts file, paste this line at the end: 74.208.10.249 gs.apple.com and save it.

Step 4: From your browser, open https://support.apple.com/en-us/HT201442. If you have done this step correctly then it will lead to Cydia website.

Step 5: Remove the following lines in your host's file:
74.208.10.249 gs.apple.com
127.0.0.1 gs.apple.com

Step 6: After removing these lines, save the hosts file. Then open your browser and go to https://support.apple.com/en-us/HT201442. It should direct you to Apple's website.
If you have done the steps successfully, you would be able to restore/update your iPhone now.
4

Update iTunes
Successful Rate:Less than 50%
Updating your iTunes software is a good way to get rid of iTunes error 3014. This was found out from many iTunes users'testimonials as regards to solving this issue.
On Mac: Launch iTunes and click on the following tabs "iTunes > Check for Updates". Then install the latest version of iTunes by following the onscreen guide.

On Windows: Launch iTunes and click on the following tabs "Help > Check for Updates". Then install the latest version of iTunes by following the onscreen guide.
5

Adjust the Date and Time Settings on PC
Successful Rate:Under 30%
iTunes Error 3014 may arise due to wrong Date and Time settings on your PC. Wrong date and time settings on your PC would lead to confusion zone confusion while communicating with Apple servers. The best way to avoid this error in such as case is to check your date and time.
Step 1: Open Settings menu on your PC. Choose Date & time.

Step 2: On the right panel, switch "Set time automatically" and "Set time zone automatically" off and switch them on again.
6

Conclusion
If you don't want to afford a risk to you PC especially storage important information with it, or don't familiar with document modify process, Tunefix is a very helpful tool to save you from this problem with easy operation. Also, iTunes will frequently update and will come across many other error, this tool can not only fix iTunes error 3014 but also others like "Update Issues" Error 2, Error 126, Error 1305, etc.
If you are not the latest version of iTunes or your PC time information is wrong, then method 4 & 5 you can have a try to fix this error 3014.