What is a Genius Playlist?
Genius is a free service or feature of iTunes that helps you play songs from your iTunes library that sound great together. There are three known ways you can use Genius:
Genius Shuffle: If you're indecisive on what to listen to, you can click the Genius button for iTunes to choose a song from your library, and successively play songs that go well with the tracks.
Genius Playlist: When you choose a song under Genius, iTunes will show a list of songs that will sound great with it.
Genius Mixes: When you choose a genre, iTunes will take over from there to play songs continually like a commercial radio station.
With Genius Playlist iOS 13/14, iTunes chooses songs that it thinks compliments each other. iTunes can make this decision based on the statistics gathered from millions of iTunes and Apple Music users such as purchase history, the star rating of songs, and other information.
How to Create Genius Playlist iOS 13/14
#1. How to Turn-on Genius on iTunes
Before you can use any of the Genius services, you have to turn the service on via iTunes. Here is how to switch on Genius services on iTunes.
Step 1. Launch iTunes on your PC.
Step 2. Click on "File" menu at the top of iTunes.
Step 3. Click the "Library" tab.
Step 4. Click "Turn Genius On" tab to switch the service on. This will take you to a window where you'll be asked to turn on Genius. Click "Turn on Genius" again to confirm.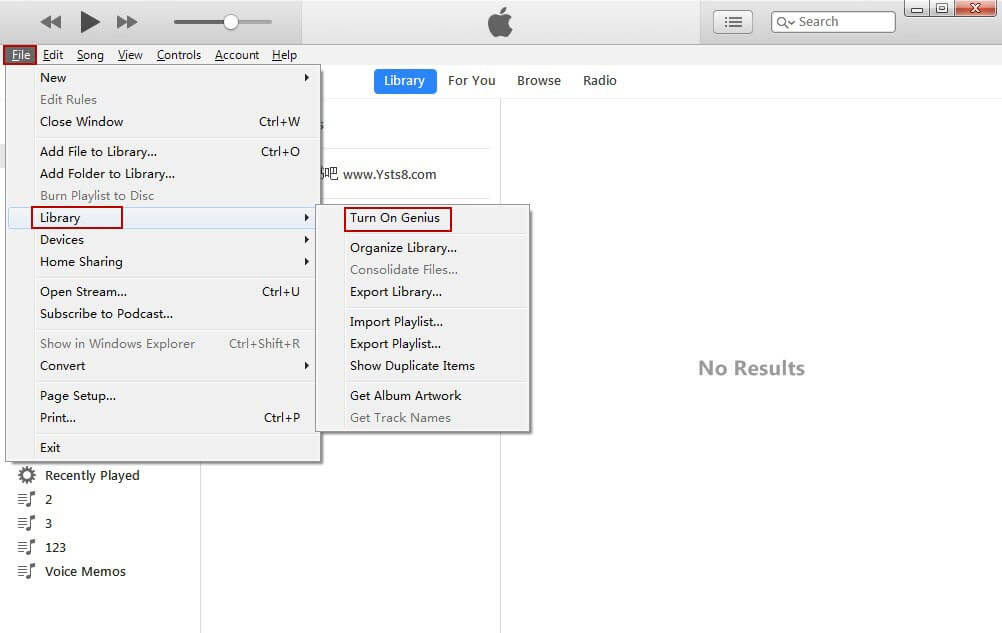 Step 5. Enter your Apple ID and password, agree to the terms and conditions, and iTunes will gather your song info, send it to Apple, and deliver the Genius result.
#2. How to Create a Genius Playlist iOS 13/14
If you've successfully turned on Genius services on your iTunes, then you can proceed with creating a Genius Playlist iOS 13/14 for yourself. However, we need to mention that the Genius service is built around putting together songs that compliment each other. Hence, you'll have to choose a seed-song, and iTunes will figure out songs that will go well with it.
To choose a seed-song, navigate through your iTunes library, to a song you would like to have as a foundation to other songs, then follow these steps to create a Genius playlist.
Step 1. Right-click a song in your iTunes library, and it will display a couple of choices. Choose "Genius Suggestions" and click on "Save as Playlist".

Step 2. Then choose the song and click "File > New > Genius Playlist". iTunes will figure out songs that will go well with the seed-songs and save them as a playlist.
Part 2. What If iTunes Genius Feature is not Working?
1. Using iMyFone TunesFix
If iTunes genius feature is not working or you can't turn on Genius, then you need to repair the problem in iTunes using an iTunes repairer tool called iMyFone TunesFix. This software can help you repair any problem, error, or issue you are encountering with iTunes when trying to create a Genius Playlist or use other iTunes features and services.
Key Features:
iMyFone TunesFix can fix iTunes errors when iTunes Genius features are not working.
TunesFix can all other errors and issues that come up when using iTunes on Windows or Mac PC.
TunesFix can repair 100+ iTunes errors and issues without tampering with your data, playlists, and backups.
TunesFix can free up your PC hard drive by erasing old iTunes backups to boost your PC performance.
Steps to fix Genius Playlist iOS 13/14 errors on iTunes:
Step 1. Download iMyFone TunesFix from the official iMyFone website, and install it on your PC. Then launch TunesFix on your PC and it will automatically detect iTunes and its components.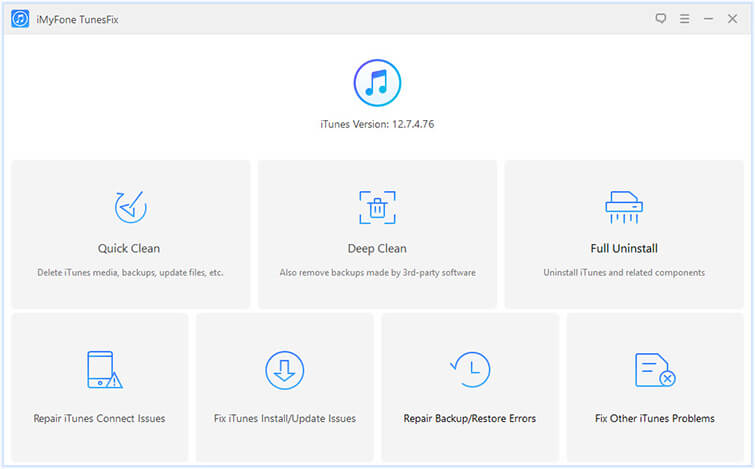 Step 2. Choose the repair mode "Fix Other iTunes Problems" for TunesFix to repair your iTunes. Please keep the internet stable during the repair process.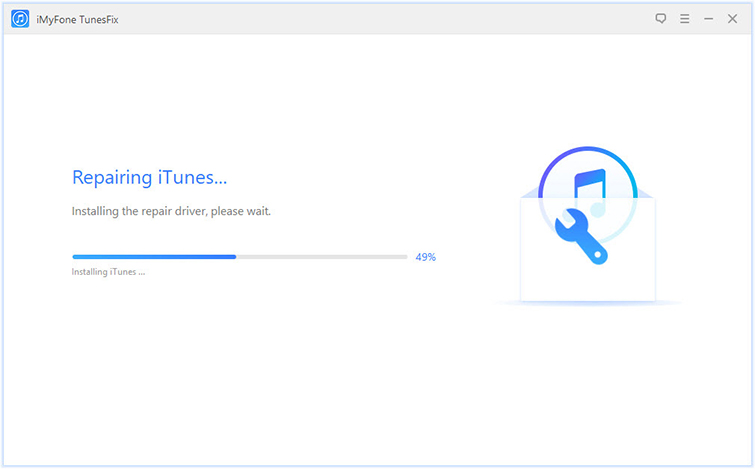 Step 3. Click "Open iTunes" when the repair process is complete.
2. Other Solutions to Fix Genius Playlist iOS 13/14 Errors on iTunes
If you're experiencing problems, errors or issues with iTunes when turning Genius on or off, you can use these troubleshooting techniques to refresh your iTunes and fix the issue.
Solution 1.

Update iTunes

iTunes 10.3.3 update took away Genius service features from iTunes users. Hence, if you're still using iTunes 10.3, update it to the latest version to start using Genius Playlist. Here is how to update iTunes on Mac and PC:
On Mac: Quit iTunes on your PC, and open App Store. At the top of the App Store window, click "Update". If iTunes update is available, install it.
On Windows PC: Launch iTunes, and click "Help > Check for Updates". Follow the on-screen guide to update iTunes.
Solution 2.

Refresh iTunes and PC by Restarting iTunes and PC

Another solution to fixing the genius playlist iOS 13/13 error is by refreshing, which can be down by closing and opening it again. You can repeat this tip on PC or Mac by restarting it.
---
iMyFone TunesFix is the best solution to fixing iTunes errors in turning on or creating a playlist on Genius Services. Download and install this app now to fix all iTunes errors.