iTunes updates bring new features and bug fixes. However, sometimes users may encounter an issue or two after updating iTunes to the new version. In such cases, it makes sense to uninstall iTunes and then downgrade to the previous version that didn't have issues. It usually works, however when users downgraded from iTunes version 12.7 to 12.6.3, they were unable to launch iTunes because of the error 'the file iTunes Library.itl cannot be read'. The only solution at the time was to upgrade to version 12.7. Seeing that version 12.7 has some issues and you don't want to use it, a solution is needed. Fortunately, there are some solutions available.

Two Ways to Fix iTunes Library.itl Cannot Be Read
Following are some ways to fix the issue "the file iTunes library.itl cannot be read":
1. Use iMyFone TunesFix
Using a third-party iTunes repairing tool is a good way to solve various iTunes issues. It is recommended that you use iMyFone TunesFix for to fix 'the file iTunes Library.itl cannot be read' because it is reliable, convenient, and highly efficient when it comes to solving different iTunes issues, including 'iTunes Library.itl cannot be read' problem. Unlike other iTunes repairing softwares, TunesFix does not have any complex methods to solve issues. Instead, it automatically scans and identifies the problem and then prompts the user to fix it via its Repair feature.
Key Features:
Fix wide range of iTunes issues quickly and conveniently.
Automatic scanning of iTunes problems upon launch.
Solve any iTunes issue quickly via one-click Repair feature.
Clean all iTunes data as well as backups created by third-party softwares via Deep Clean mode.
Completely uninstall iTunes, including all its related components with a single click.
Boost iTunes performance by cleaning its related junk/temporary files.
Steps to Fix 'iTunes Library.itl Cannot Be Read'Via TunesFix:
Step 1: Launch TunesFix on your computer. It will automatically scan for issues at the start.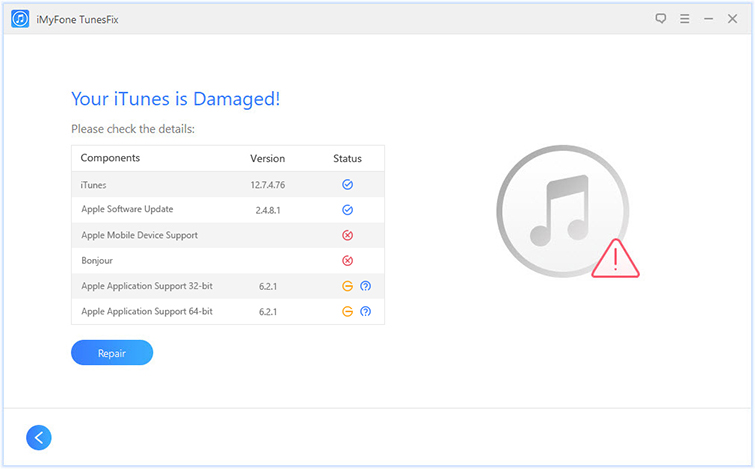 Step 2: If an issue is found, then fix it via Repair button.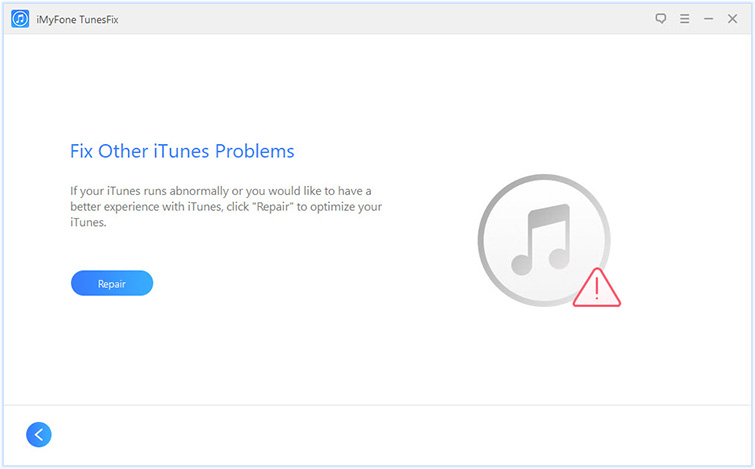 Step 3: If the problem is not identified via automatic scan, then you will see the home interface of TunesFix. From there, select 'Fix Other iTunes Problems' mode.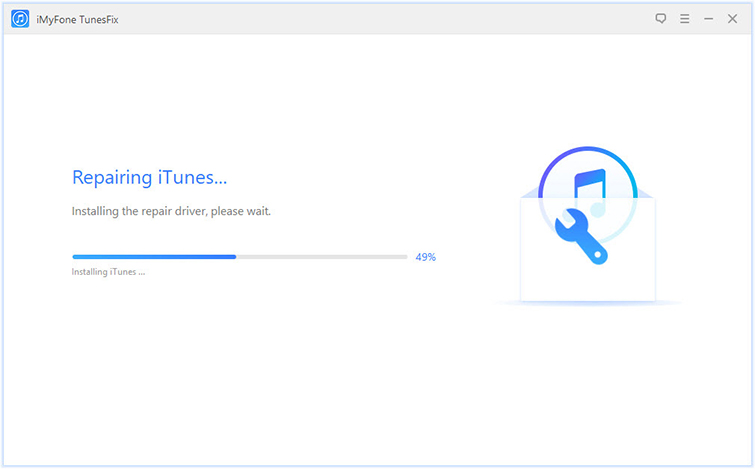 Step 4: Click 'Repair' to start the process. TunesFix will now attempt to solve the issue.
2. Manual Fix for 'The File iTunes Library.itl Cannot Be Read'
If you want to fix the problem manually, then there is a way to do this. Before attempting the fix, you will need to uninstall iTunes version 12.7 and install previous version 12.6.3. After that, you can proceed to the fix.
Follow these instructions:
Step 1: Close iTunes if its running in the background.
Step 2: Now navigate to the iTunes folder on your computer. It will be located in one of these folders:
usersusernamemusiciTunes
my documentsmy musiciTunes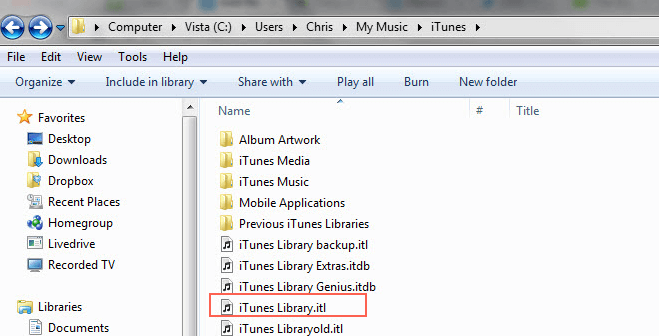 Step 3: Once in that folder, find a file named 'iTunes Library.itl'. Once you have located it, rename this file to something else e.g. 'iTunes Library.old'.
Step 4: Now find and open 'Previous iTunes Libraries' folder. Within that folder, find the latest iTunes Library file and copy it to your desktop. If the folder is empty, don't worry.
Step 5: After copying that folder to your desktop, navigate to the previous iTunes folder and copy and paste the library file from your desktop to that folder and rename it to 'iTunes Library.itl'.
Step 6: After renaming the file, you can delete the file that you copied to your desktop. Now try to launch iTunes. The problem 'iTunes Library.itl cannot be read' should now be solved.
---
Why We Recommend Using iMyFone TunesFix to Solve the Problem?
Following are some reasons using iMyFone TunesFix is recommended to solve the problem:
TunesFix offers convenient solutions to fix iTunes problems. You don't have to manually navigate from one folder to another or copy, rename files in order to fix the problem.
iMyFone TunesFix automatically scans for iTunes-related issues, so even if you don't know the cause behind a certain issue, you still have a chance of fixing it via this software.
Using TunesFix to solve an iTunes issue will save you time as all you need to do is simply scan for the issue and fix it via Repair button.