Would you like to know the best software and tools that can efficiently clean up your iTunes library on Mac or Windows PC? You may be having the thought "why do I need an iTunes cleaner, and of what good would it be to me?" The truth is that iTunes cleaner apps are very useful in the following situations:
When your iTunes library is filled up with an unwanted duplicate of files.
When some of the music tracks in your iTunes library are missing some important components such as Album artwork, genre, artist or album tags.
When old iTunes backups are occupying your Mac or Windows PC hard drive.
When iTunes can complete simple tasks such as backup, restore, update or sync an iOS device.
When installing or running iTunes on Mac or Windows PC becomes unachievable because of incessant known and unknown errors and issues.
If you are experiencing any or some of these issues in your iTunes, PC or iTunes library, then you need an iTunes cleaner. As there is no completely free iTunes cleaner, we shall be introducing you to the top 4 partial free iTunes cleaners, and features that come with them.
Top 1. iMyFone TunesFix [Most Recommended iTunes Cleaner]
The iMyFone TunesFix is our most recommended partial free iTunes cleaner. We stand on this claim because unlike every other iTunes cleaners, TunesFix can help you fix the issues listed in the introductory part of this post, and even more. TunesFix can help you clean up unwanted music files on your iTunes library.
What Can iMyFone TunesFix do?
The following are the pros (features) of iMyFone TunesFix in cleaning the iTunes library and keeping it tidy.
TunesFix can quickly scan, find and remove media files in iTunes, iOS backups, software updates files and other data.
It supports all iTunes including the latest and earlier versions of iTunes.
Offers you free function: auto-scan iTunes to detect iTunes problems.
Clean up and fix all iTunes errors and issues to give you the best experience when using iTunes.
Cons of iMyFone TunesFix
The following are the drawbacks to using iMyFone TunesFix
TunesFix is not absolutely a free iTunes cleaner, though some features can be freely used.
Steps to clean iTunes using iMyFone TunesFix:
Step 1. Launch TunesFix, then it will automatically detect your iTunes. If there are no iTunes issues, TunesFix will switch to the Home interface.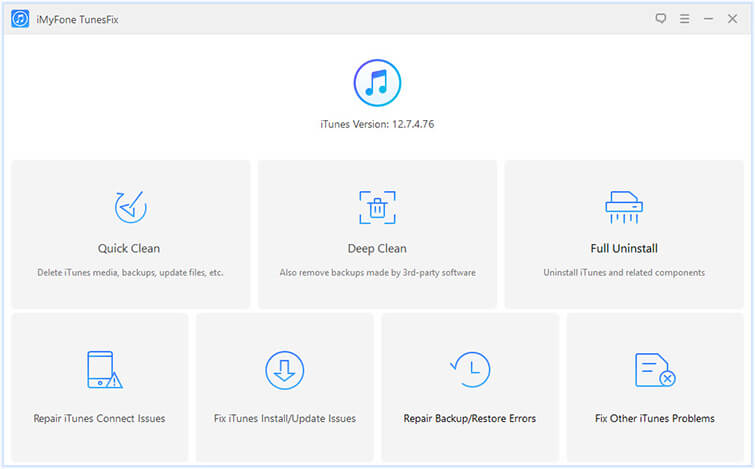 Step 2. Choose "Deep Clean" as your cleaning mode, and click "Scan" for TunesFix to start scanning your iTunes/PC for unwanted iTunes files.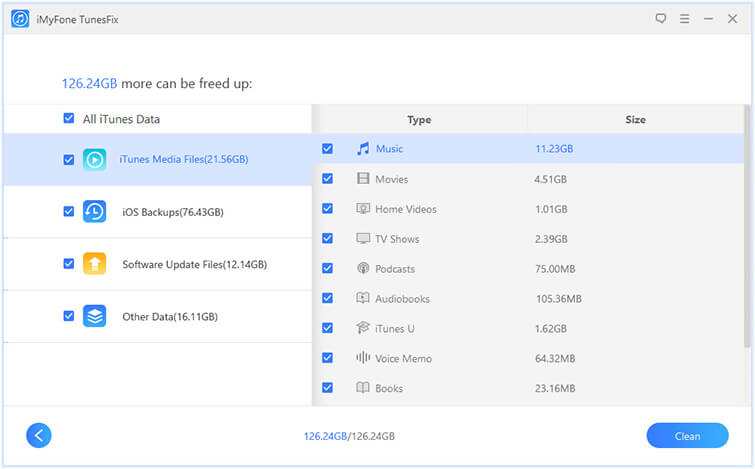 Step 3. Remove the iTunes files by clicking "Clean".
Top 2. Leawo Tunes Cleaner
Leawo Tunes Cleaner is specifically meant for those whose iTunes library is filled with duplicate songs. And this software can organize iTunes and keepit tidy by cleaning up iTunes library.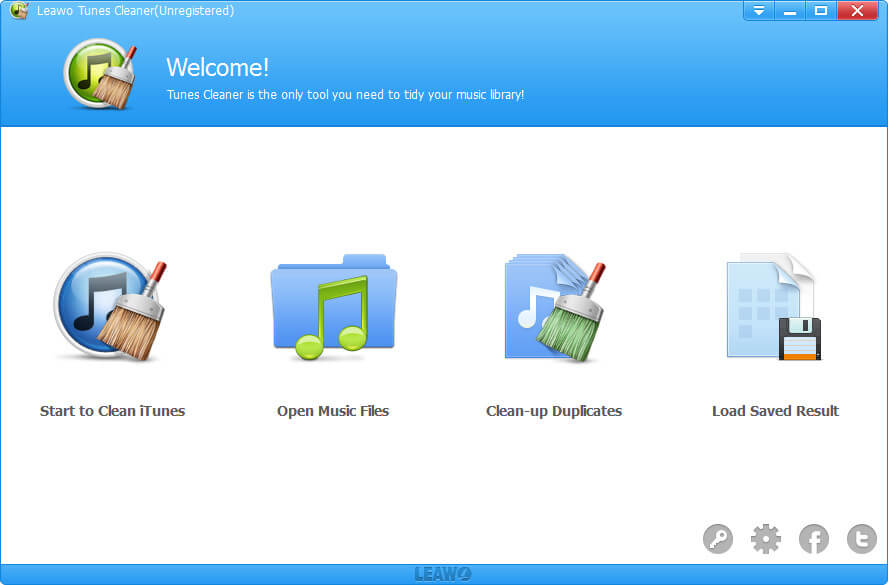 Pros (Features) of Leawo Tunes Cleaner
It can quickly find and remove duplicate files in iTunes library.
It can automatically fix missing metadata.
Cons of Leawo Tunes Cleaner
Sometimes it will mistakenly replace artwork that is already had.
It doesn't fix iTunes errors and issues.
Top 3. Gemini 2
Gemini 2 is also a partial free iTunes cleaner that performs the specific functions of auto finding iTunes artworks, editing album tags, and removing duplicate tracks from iTunes library.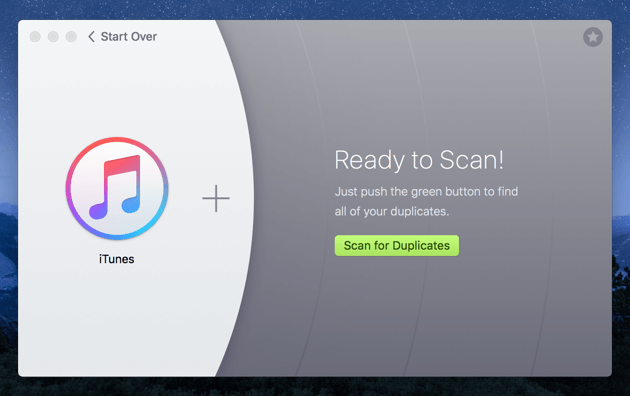 Pros (Features) of Gemini 2
Gemini 2 can remove duplicate tracks from iTunes to clean it up.
It can find missing album artworks or enable you to import pictures from PC to replace missing artworks.
Edit and fix mislabeled music info and titles.
Cons of Gemini 2
It's not free.
The trial version will scan all your files, but is only capable of removing 500MB of duplicate files.
Top 4. Tune Sweeper
Tune Sweeper is an iTunes cleanup program that removes duplicate iTunes library tracks automatically downloads missing artworks, and as well as locate and fix incorrect song tags and artists, and info.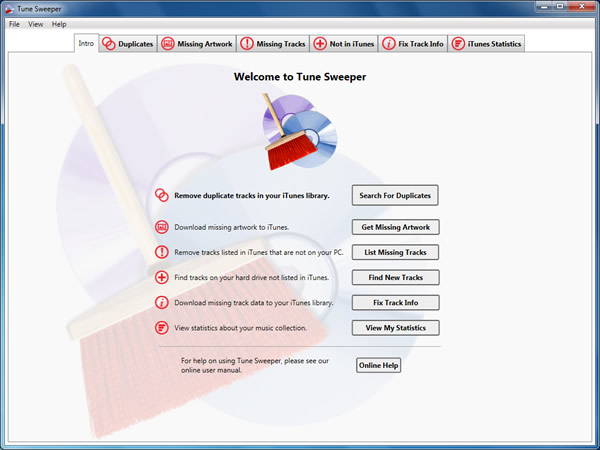 Pros (Features" of Tune Sweeper
Identify and quickly remove duplicate files in iTunes library.
Automatically download missing artworks in albums and tracks.
Remove tracks on your iPhone that are not in PC.
Cons of Tune Sweeper
It can over sweep sometimes by deleting important songs that appear in iTunes but no longer in PC.
It's filled up with too many annoying ads.
---
Why We Highly Recommended TunesFix?
iMyFone TunesFix is better than every other free iTunes cleaner software in functions and features. It's also very affordable when compared to other iTunes cleanup software and programs. So, download and install iMyFone TunesFix to start enjoying the smooth experience when using iTunes.