Fixing iTunes errors and computer issues have become a common problem among iPhone users. Most of us are looking for a tool to use in optimizing our PCs in order to have better iTunes experiences that are devoid of errors and issues. To this effect, many of us have taken to online and PC based tools to solve this issues. Some who came across WinThruster iTunes repairer would really want to know if this tool could fix iTunes errors and computer performance issues.
If you've come across a PC based tool called WinThruster, but on further inquiries, you are trying to ascertain if this tool is worth the price or not, then follow our WinThruster review to get the facts right.
WinThruster Review
WinThruster is a program developed by Solvusoft Inc. to detect and repair computer errors, optimizes performance settings, and speed up PCs. Solvusoft advertises that WinThruster can repair PC issues, decrease programs load time, remove PC clusters, and extend computer life spam. They also believe that with WinThruster, you can restore system performance, and do some other PC optimization tasks easily.
Solvusoft claims that the most recent version of WinThruster can repair iTunes errors and issues. However, this claim may have been over exaggerated, because our studies show that iTunes errors that Solvusoft's WinThruster claims to solve are not really iTunes errors but PC errors.
Key Features of Solvusoft's WinThruster:
WinThruster can solve iTunes/PC error 3 in few clicks.
WinThruster can fix PC when it crashes running programs like iTunes.
Speed up Windows when PC becomes sluggish in responding to clicks, mouse and Keyboard input.
Boosts computer performance and health when the computer freezes periodically.
Clean up software/program junks and clutters to speed up PC.
How to Use WinThruster to Repair iTunes Error
Step 1. Download and install WinThruster from Solvusoft official website on your Windows machine.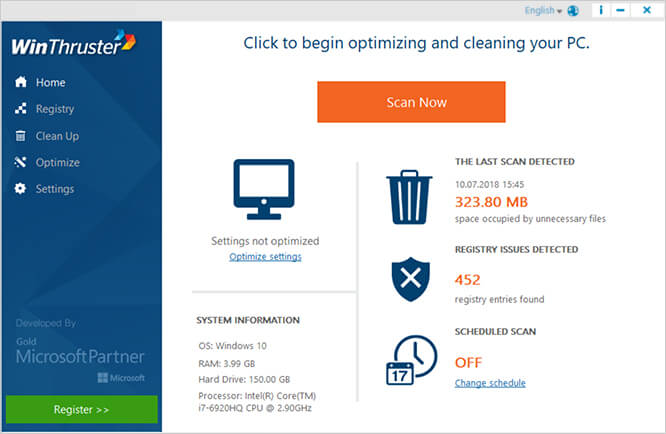 Step 2. Click "Start Scan" to find what is causing the iTunes/PC error.
Step 3. Click the "Repair All" tab to clean up PC junks and fix iTunes/PC issues.
What If WinThruster Cannot Help You Solve the iTunes Issue?
WinThruster is able to repair any iTunes error, then know that such errors are stemming from issues in your PC settings, software or hardware. Therefore, WinThruster cannot solve iTunes errors. So, what happens when WinThruster fails to solve the issues you're having with iTunes? The right tool for solving iTunes errors should be employed.
iMyFone TunesFix is the best tool for fixing hard, reoccurring and stubborn iTunes errors and issues permanently. This tool was designed by iMyFone to help all iTunes users who are finding it very difficult to update, restore, sync, transfer, and perform other iTunes functions on their PC. If you find yourself among this group, then get TunesFix now.
Key Features:
TunesFix can fix or solve all iTunes errors especially those that can't be fixed using PC optimization tools like WinThruster.
You can clear iTunes clutters and junks to speed up the performance of your iTunes.
TunesFix can take care of iTunes install, connect, restore, backup, and other errors.
It can also clean up and boost your computer more than WinThruster.
It's compatible with the latest versions of iTunes and earlier versions.
How to use TunesFix in fixing iTunes issues and errors:
Step 1. Download and install the official iMyFone TunesFix on your PC. Open TunesFix and it will automatically detect your iTunes and its related components. If all your iTunes components are good, then you'll be directed to the Home interface.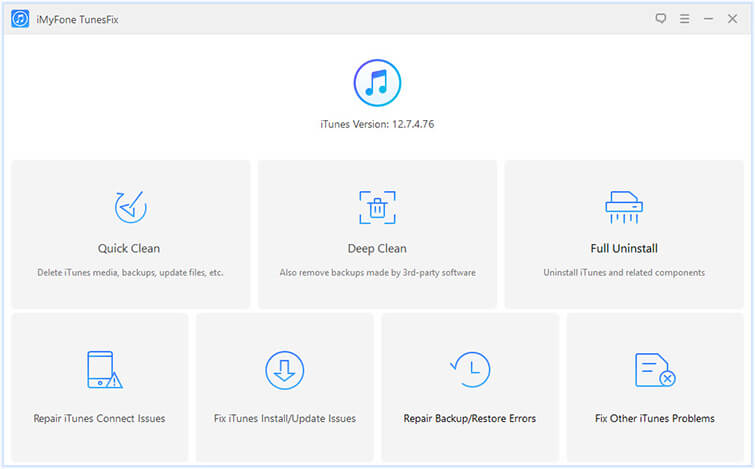 Step 2. Select "Fix Other iTunes Problems" as your repair mode, and click "Repair" to begging the process of fixing iTunes. Please, keep the internet stable during this phase of the operation.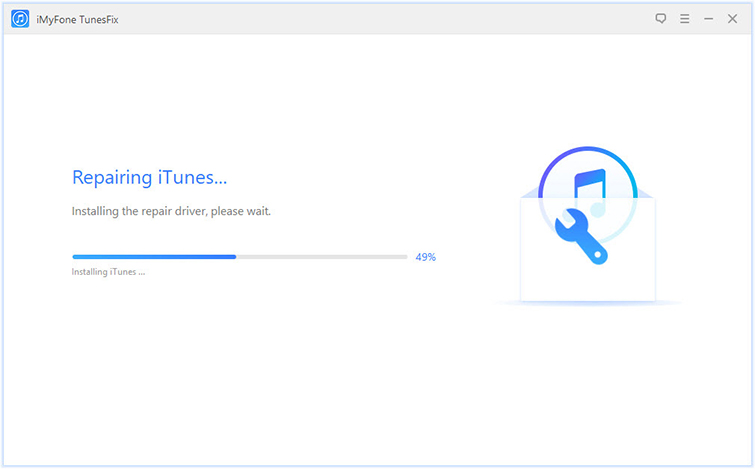 Step 3. When TunesFix has completely fixed your iTunes, open iTunes by clicking "Open iTunes" to launch your iTunes and witness that it's perfect now.
Why We Recommend TunesFix Rather than WinThruster
We earlier WinThruster Review mentioned to you that Solvusoft's WinThruster is not a primary solution for iTunes errors but a secondary solution. We say this because WinThruster can only fix iTunes errors that are stemming or caused by PC issues or problems. Therefore, if an iTunes error is originally stemming from a fault in iTunes software or from iTunes related component, then such errors can't be solved by WinThruster.
Therefore, we advise you to go for a software/tool that's originally designed to fix iTunes errors and issues from the root cause. Hence, choose iMyFone TunesFix now for better iTunes performance and experience.