Question
My iPhone 13's battery has been dying too fast when I use it to make a video call or play games. It jumps suddenly from 45% to 30%. Why does my iPhone's battery die so fast? Is it because I updated my phone to iOS 15? Can anyone help me fix this problem?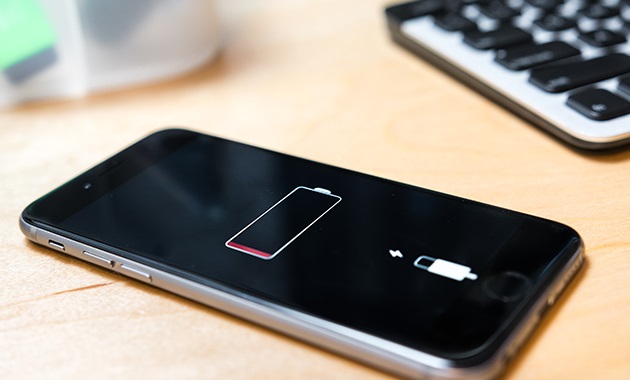 It's annoying if your iPhone's battery starts putting you in an undesirable situation by suddenly going down after updating to iOS 16/15.
But, you are no longer in such an unpleasant situation! In this post, I'll show you how to fix iPhone battery draining fast all of the sudden issues and the ways to save battery on the iPhone. Let's begin without further delay.
Why iPhone Battery Draining Fast All of a Sudden?
iOS issues & battery health: When your iPhone battery percentage jumps when plug in or all of a sudden, the first possibility is that your iPhone battery wear or battery capacity is low.
Location tracking: If location tracking is turned on all the time and for every app, it's going to take a lot of effort to connect to GPS per time. This effort translates to more battery drain for your device.
Bad network signal: Whenever you're in an area where the network coverage is bad, your device needs to use extra resources to connect to a network, in a result, your Phone dies faster than before.
Automatic downloads: Downloads use data to update, and when cellular data or Wi-Fi is on, it's also a drain on resources.
10 Solutions to Fix iPhone Battery Draining Fast Suddenly After iOS 16/15 Update
1. Check the Battery Wear or Battery Capacity
Here is what you need to do first when your iPhone battery percentage jumps when plugging in or all of a sudden. We suggest you use tools like CoconutBattery for Mac or 3uTools for Windows that can help you know your battery health anytime. You can also consider going to the Apple Store to know about your battery wear.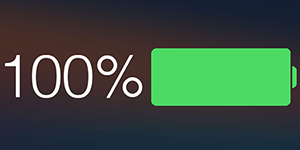 2. Check the Apps Consumption
When you observe the iPhone battery draining fast all of a sudden after iOS 16/15 update, you need to examine all the apps and check which are eating up the batter most. Open 'Settings' > 'Battery' > 'Battery Usage' option, you can see the apps and the figures given next to each app shows how much battery is consumed by the app.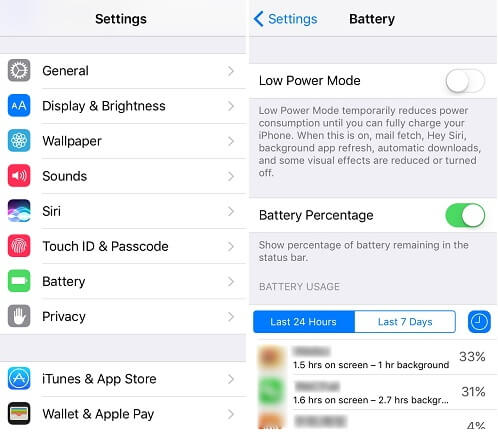 3. Limit or Turn off Location Services
Apps always want to use your location to get more information from you. However, Location Service steals your battery power, also. If you want to avoid this, just follow the steps below.
Open Settings on your device and tap Privacy > Location Services.
You can turn off this function. Or choose some apps which can use your location only when you use them.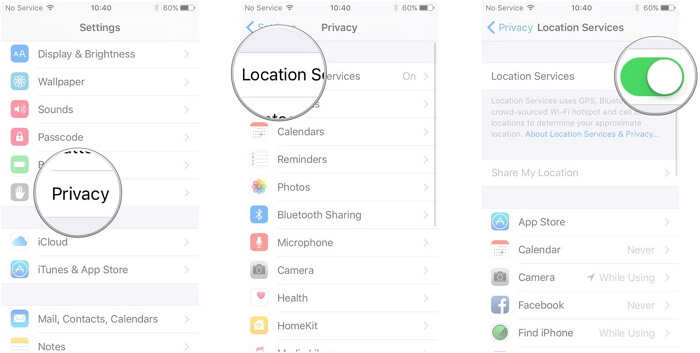 4. Update Apps on Your iPhone
The apps that are not updated, at times stand considerable for sudden iPhone battery dropping. It is because on an available app update, the apps might try to get automatically updated in the background.
In addition, an outdated app will work improperly and lead to sudden draining of power. Therefore, open 'App Store' on your device and tap on 'Update All' at the top to update your apps.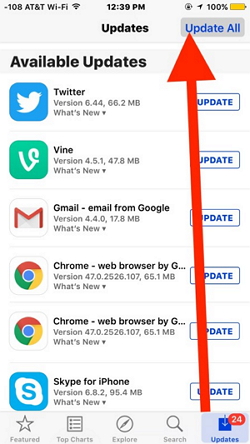 5. Close All the Apps in Background When Not in Use
You probably have no idea about closing the apps once you use them. The apps runs in the background even after you exit could cause a sudden draining of the iPhone battery. Hence to improve battery life, we recommend you close those apps so that the battery doesn't rapidly drop any longer.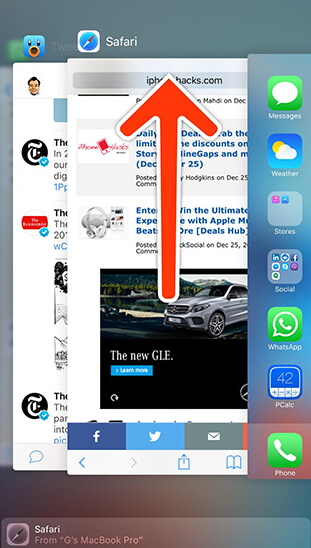 6. Close Services and Apps in Widgets
Another feature will consume your battery life but you may never pay attention to is the Widgets. The services and apps in Widgets may use a lot of power. Follow the steps below to deal with Widgets.
Swipe your Home screen to right and you will see Widgets.
Scroll the screen and you will see all the services and apps.
Tap the Edit button and close the services or apps you don't need.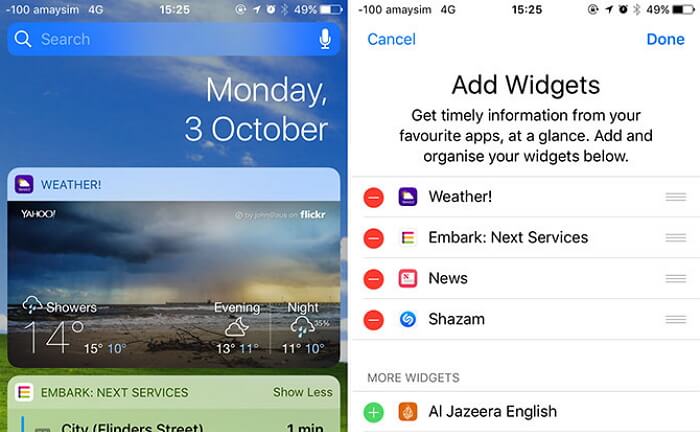 7. Limit Background App Refresh
Background refresh allows any app for iPhone to be multitasking all the time no matter you run it or not. But yes, this function consumes power a lot. Limiting the refresh has been proved useful to fix iPhone battery drains fast.
Launch Settings app and go to General > Background App Refresh.
Then turn the function off.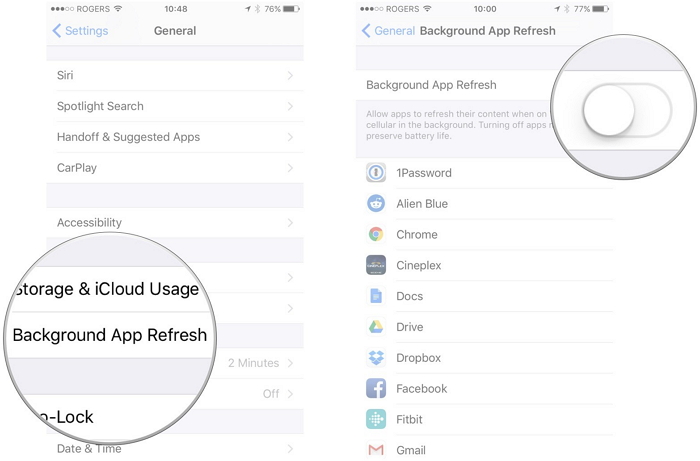 8. Fix iPhone Software Issues Without Data Loss
If the methods above cannot fix the problem, there may have a problem on your iDevice. After updating to iOS 16/15, iPhone could have more software issues due to iOS glitches. Such as the battery draining fast all of a sudden, iPhone stuck on apple logo, apps crashing more, etc. These kinds of issues won't be easily fixed by restarting the phone. While using iTunes to restore will cause data loss. In this situation, iMyFone Fixppo (iOS 16/15 supported) would be a sound choice to fix the problem.
Fix iOS System Problem without Data Loss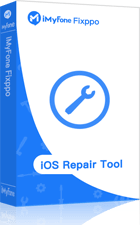 iMyFone Fixppo
Step 1 – Run iMyFone Fixppo on your PC and connect your iPhone to the PC via lightening cable. Now, select 'Standard Mode' from the main screen.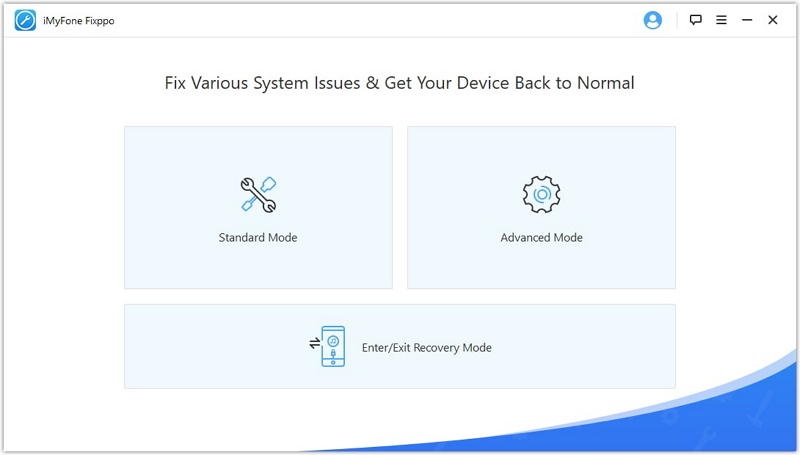 Step 2 – After this, click on 'Start' button and you will have to follow the onscreen instruction then in order to put your iPhone in DFU mode.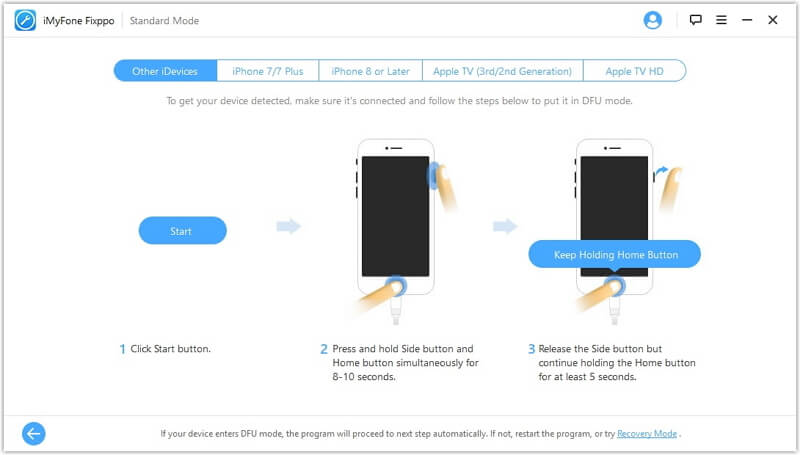 Step 3 – Subsequently, click on the 'Download' button and the program will give you the suitable firmware by detecting the device automatically.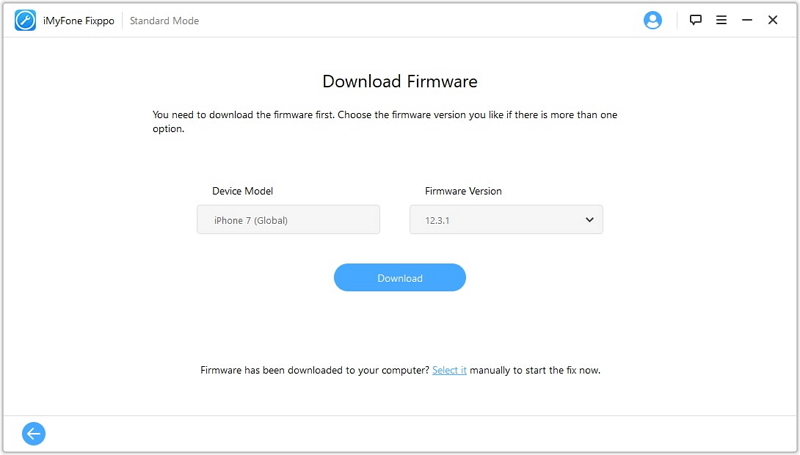 After that, hit on 'Start to Fix' after that and your problem will be fixed in a couple of minutes.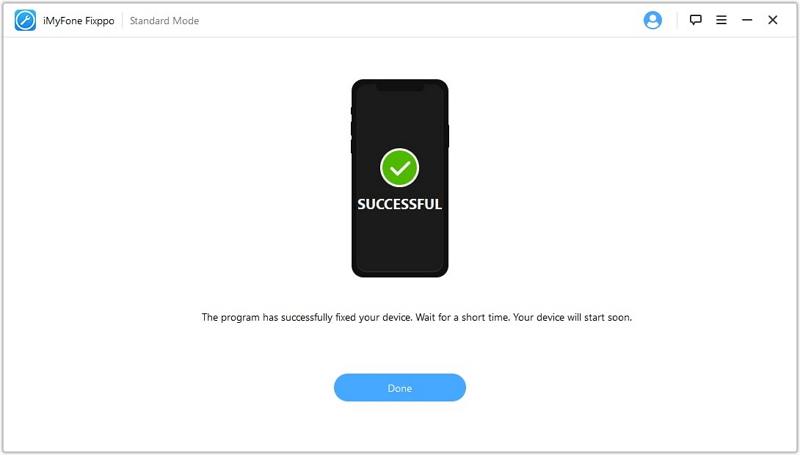 9. Replace the Battery
If nothing mentioned above works for you and your battery is still draining fast all of a sudden in iOS 16/15, we would like to suggest you to replace the battery. It would be a fair decision for such battery draining case and when none of the above methods is working for you.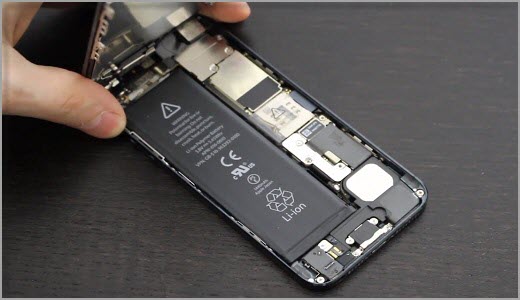 10. Contact Apple for Hardware Issues
Another possibility is that there is something wrong with your hardware – battery. And then you will have to ask Apple to help.
You can try the following ways.
If you have AppleCare or AppleCare+, you can book a Genius Bar appointment.
You can also call 1-800-MY-APPLE to set up a mail-in repair.
Bonus Tips: How to Save Battery on iPhone
After learning the solutions to try when iPhone battery suddenly drops after iOS 16/15 update, here are the tips you should know if your wish to save battery on iPhone.
Firstly, note to keep the 'Background App Refresh' option disabled. You can find it in the General menu from Settings. The feature, if enabled can lead to reduced battery life by keeping the device active and running things in background.
You need to check software updates time and again since every new update brings fixes with it thereby possibly improving the battery life.
The next tip says and suggests you to turn off the location services. Go to Settings > Privacy > Location Services and disable it by toggling the switch off. Tap Turn Off from pop-up to confirm. Keeping this feature constantly enabled uses GPS which will surely affect the battery life.
To Conclude
Here is all content about the ways to fix iPhone battery draining fast all of a sudden issue. You can try the manual methods to fix this problem first, if they don't work, iMyFone Fixppo can be your best choice then. Leave your comment below if you have any other question!