The iCloud Photo Library is an awesome feature for Apple device fans … until your photos are suddenly missing. When that pic of you and your friend winning the polka dancing competition (or, you know, whatever) suddenly disappears from the cloud, then it's the worst.
Here are some common ways iCloud Photo Library trips people up.
Scenarios 1:

Tapped the "Remove from iPhone" Option

I turned off iCloud Photo Library on my iPhone and even the photos I took on my phone disappeared!

This is probably why.

When you switch off the iCloud Photo Library, you should receive a prompt that ask you to "Remove from iPhone" or "Download Photos & Video". You may have missed the message or tapped "Remove from iPhone" unconsciously. If you choose the option, photos and videos which haven't been fully downloaded will be removed from your iPhone.

These items will still be availabe on your other devices using iCloud Photos Library with the same Apple ID. To fix the problem:

1. Go to iCloud.com and verify whether the disappeared photos are still there. If yes, go to step 2.

2. Re-enable iCloud Photo Library on your iPhone and stay connected to Wi-Fi until the photos are synced.

3. Make sure you have enough iCloud storage to download full-resolution images and videos instead of thumbnails.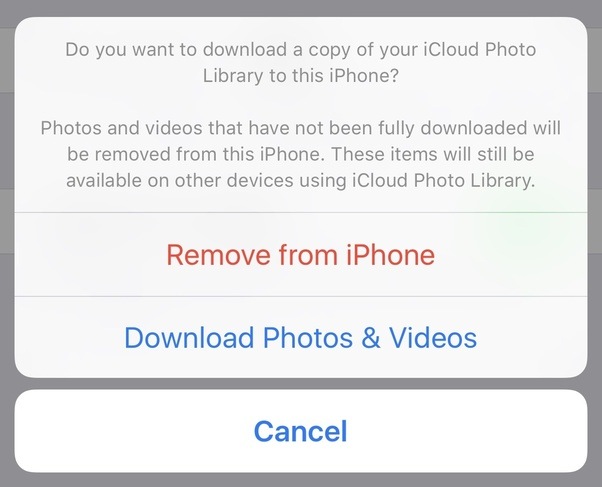 Scenarios 2:

Deleted Some Photos on One of Your Devices

All my devices are connected to iCloud Photos, but when I deleted a video on my iPhone, I couldn't find it anywhere else!

That actually means that iCloud Photos … was working the way it's supposed to.

That's right. When you think you're deleting a video or a photo on a device, you're actually accessing iCloud and deleting that data from your device. It is more likely to sync your photos rather than back up your photos.

It's like your iPhone screen is just one of many "windows" (no pun intended) into iCloud HQ. You just reached inside and obliterated it. Now you can't see it from any of the other windows – your Mac, your iPad, your iPod Touch.

Don't worry, read on to see how we'll get it back.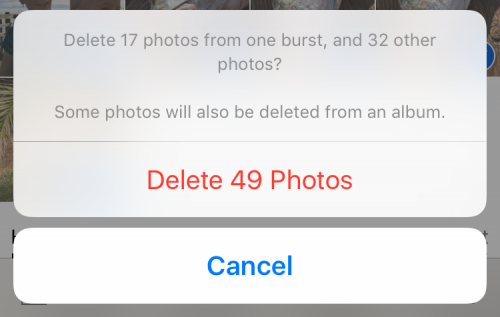 Scenarios 3:

Photos Haven't Been Synced Successfully

I just took a photo with my iPhone. Now I'm looking for it from my computer and it's not there!

It isn't automatic that all photos you take with your iPhone will be synced to iCloud immediately. You have to make sure that all your devices connected to the same Apple ID have enabled this function and you have enough iCloud storage.

On your iPhone, go to Settings > account name > iCloud > Photos to turn iCloud Photos on.

On your Mac with OS X 10.10.3 or later, go to System Preferences > iCloud. Click Options, then select iCloud Photos.

The photos and videso in iCloud photos use your iCloud storage. If you don't have enough storage space for your photos on your iCloud account (you only get 5GB free), you will need to tap Upgrade Options and select a higher capacity plan to make sure all your photos and vides can be successfully stored and synced.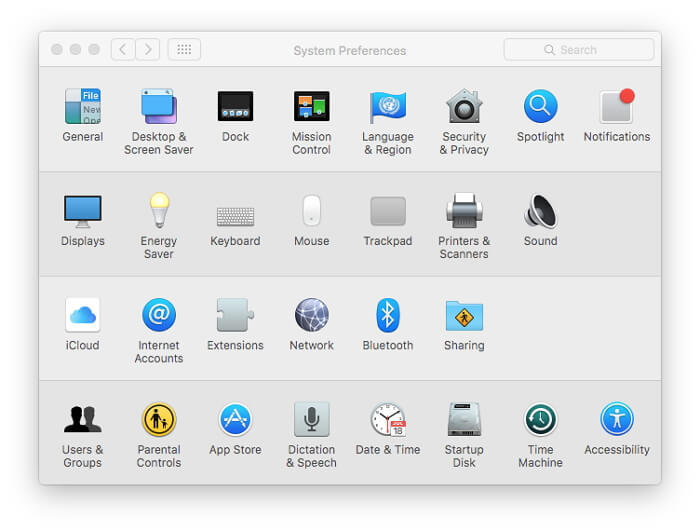 Scenarios 4:

I restored my device from an iCloud backup and my photos are gone!

There could be several reasons for this.
You didn't actually restore your device. You're not alone if you're not sure what "restore" means. It's when you go to Settings > General > Erase All Content and Settings and start over. "Restore from iCloud Backup" is an option to go back to an earlier snapshot of your device, before you deleted your photo.
You restored from the wrong backup. Backups happen every 24 hours if you're connected to wifi. If you choose a backup file from before you took the photos you want, or a backup from after you deleted them, they don't appear. The backup you want is the one iCloud made while those photos were on your device, before you deleted them.
Your device isn't quite done restoring. If this is the case, data is downloading from iCloud in the background. To find out, go to Settings > account name > iCloud > iCloud Backup. It will say, "This [iPhone/iPad/iPod Touch] is currently being restored and will automatically back up when it's done."
Your photos haven't downloaded from iCloud Photos yet. If you have been using iCloud Photos, your photos and videos have been backed up to iCloud as you take them, separately from your nightly iCloud backup. Stay connected to wifi, and they should begin to appear after the "Restore from iCloud Backup" process is complete.
Many Ways to Lose Photos, One Easy Way to Get Them Back
Confused? Don't be. Whatever the reason your photos and videos have disappeared from iCloud Photo Library, iMyFone D-Back can get them back.
Here's how to use D-Back in 3 easy steps:
Step #1: Download and install D-Back to your PC or Mac.
iMyFone D-Back works on all versions of Windows OS since XP, or most versions of Mac OS.
Step #2: Choose "Recover from iCloud backup".
Choose an iCloud backup and select the file types you want to download. Wait for the scan results.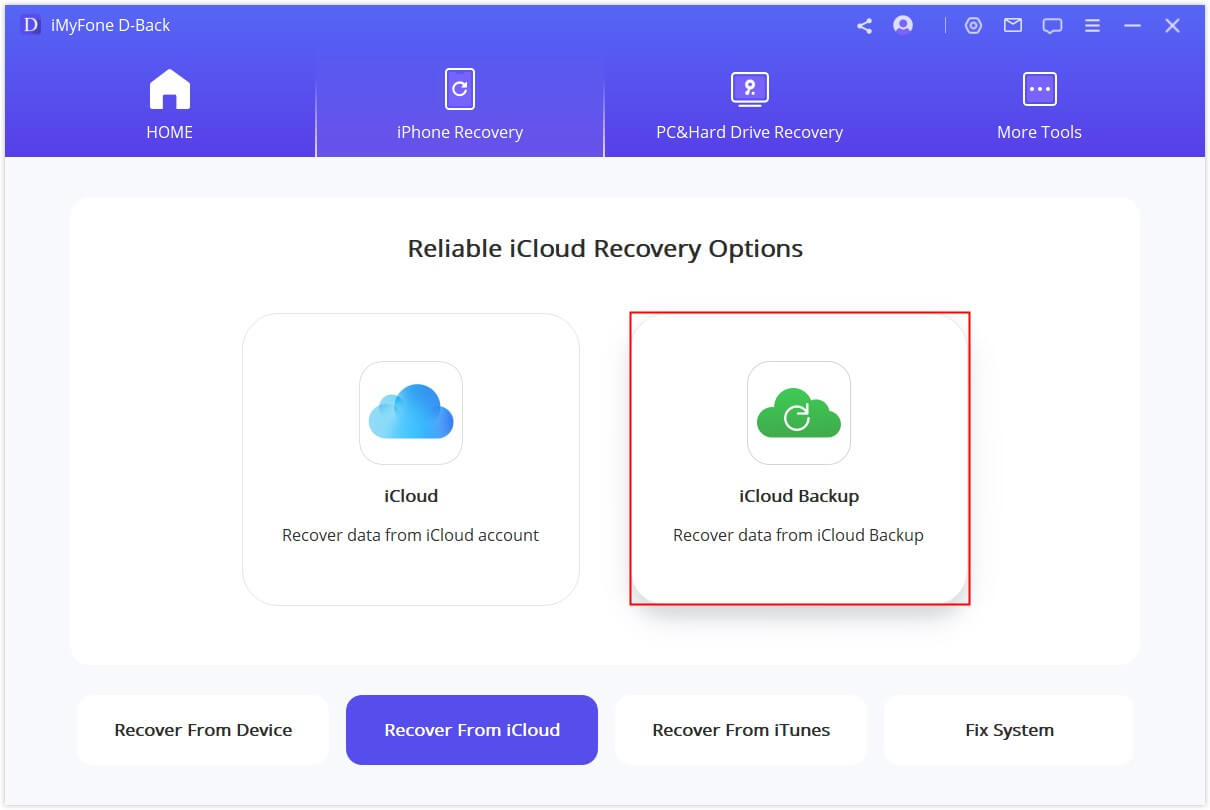 Step #3: Review the results.
D-Back is the easiest way to see iCloud backup data! Just verify the photos in the scanning results and click "Recover" to download all of them.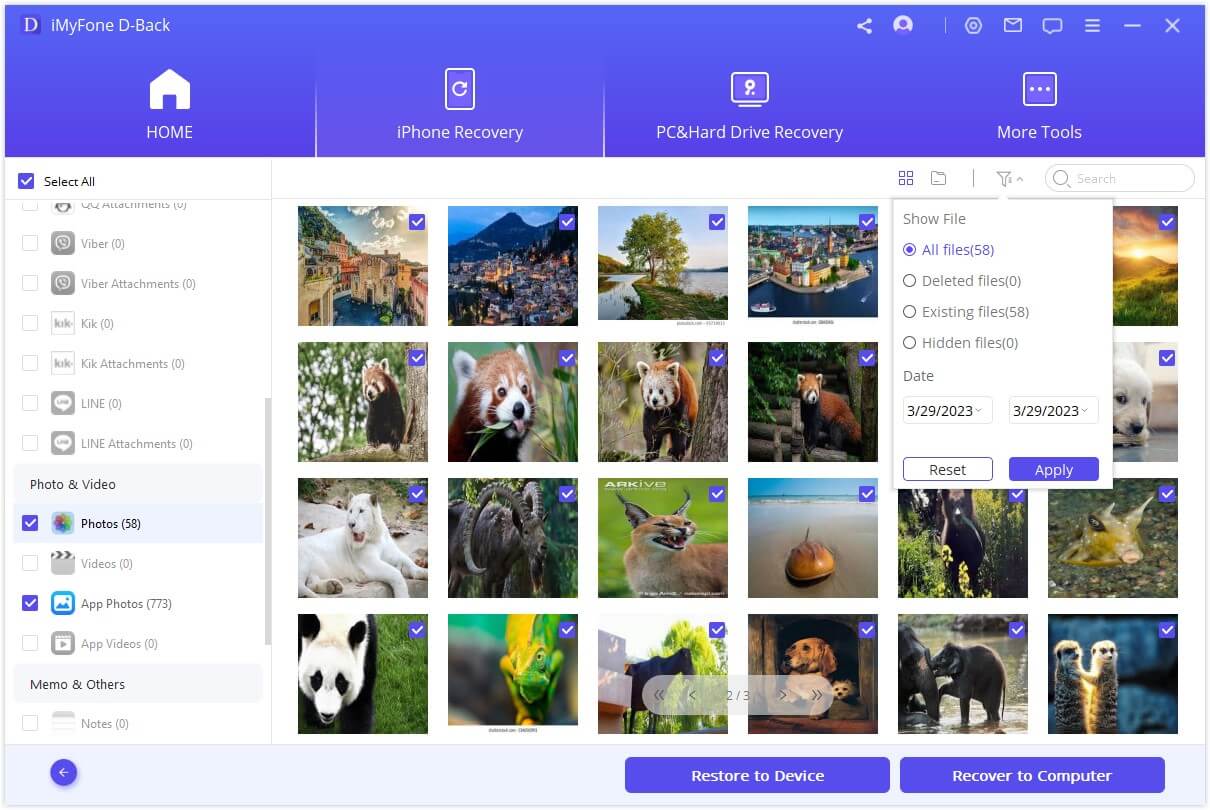 When You Can't Figure Out iCloud Photo Library: iMyFone D-Back
Apple's products and software features like iCloud are wonderful, but it's easy to get confused when things go wrong. You could spend hours trying to troubleshoot problems when all you want is to get to that video of your brother falling into the dolphin pool at Sea World (or whatever).
Never lose photos from iCloud Photo Library again. Download iMyFone D-Back now.