How to View Apple Watch Live Cycling Metrics in iOS 17
Category: iPhone Issues
4 mins read
With the arrival of iOS 17 and watchOS 10, iPhone users can now track their bike rides natively. This convenient new feature, called Live Activities, allows users to effortlessly view metrics such as heart rate, speed, distance, elevation, and more. These include automatic Workout reminders, which help users stay on track with their fitness goals. Additionally, the Apple Watch provides calorimetry specifically designed for e-biking, allowing cyclists to accurately track their calorie burn during their rides. Another notable feature is Fall Detection, which ensures the safety of cyclists by alerting emergency contacts in the event of a fall.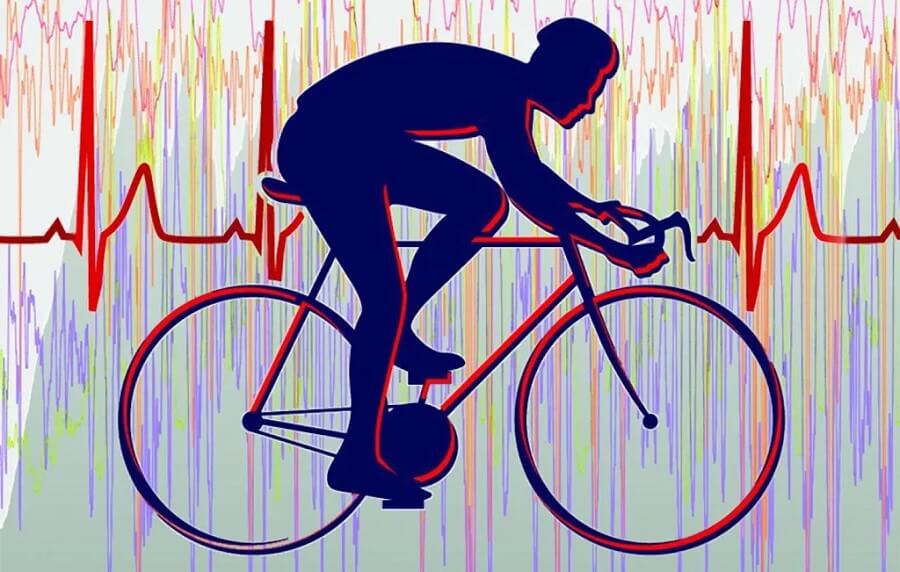 According to Apple's vice president of Technology, watchOS 10 marks a significant milestone and brings an exciting new approach to the Apple Watch. It introduces a sleek design that allows for quick information viewing, delightful new watch faces, features specifically tailored for cyclists and hikers, and essential health tools.
If you're wondering how to access these Apple Watch cycling metrics live on your iPhone, this article is enough.
Part 1. How to view Apple Watch Live Cycling Metrics on iPhone with iOS?
One of the new features in watchOS 10 is the ability to track your cycling activity using your iPhone. This feature is particularly useful if you have a bike mount for your iPhone. By pairing your Apple Watch with your iPhone, you can eliminate the need to invest in expensive cycling computers. Simply launch the workout app on your Apple Watch and start riding, and your cycling activity will automatically appear on your iPhone.
When you start a cycling workout from your Apple Watch in watchOS 10, it will automatically appear as a Live Activity on your iPhone. Simply tap on it, and it will utilize the full screen. The Workout Views, including Heart Rate Zones, Elevation, Race Route, Custom Workouts, and the new Cycling Speed view, have been specifically optimized for the display size of the iPhone. This means that you can easily mount your iPhone on your bike and conveniently view all the important information during your ride.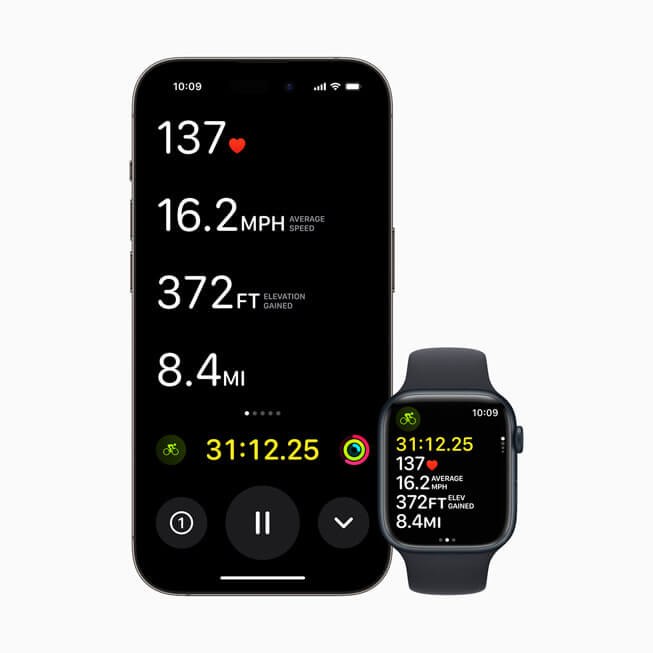 By combining sensor data from Apple Watch and connected power meters, new algorithms have been developed to estimate Functional Threshold Power (FTP). FTP represents the maximum level of cycling intensity that a rider could potentially sustain for an hour. With the help of FTP, Apple Watch is able to calculate personalized Power Zones. These zones allow users to easily monitor their current zone and track the duration spent in each zone, making it an effective and widely embraced method for enhancing performance.
To take advantage of the new Live Activity functionality on your Apple Watch running watchOS 10 and iPhone with iOS 17, follow these steps:
1. To get started, ensure that your Apple Watch is running watchOS 10 and your iPhone is running iOS 17.
2. Once you have done so, initiate a cycling workout on your watch. Next, take a look at your iPhone lock screen, where you will find the new Live Activity functionality.
3. Tap "allow" to enable this feature. To access the full-screen experience, tap on "Cycling Workout Live Activity" on your iPhone.
4. By default, you will be able to view metrics such as heart rate, average pace, elevation gained, distance, elapsed time, and splits. To access additional metrics, simply swipe up.
5. If you need to pause the ride, lock the controls, stop watching, or end the workout, tap the drop-down arrow.
Below, you can see how live cycling metrics appear on iPhone in iOS 17, as well as a comprehensive list of all the other metrics you can view.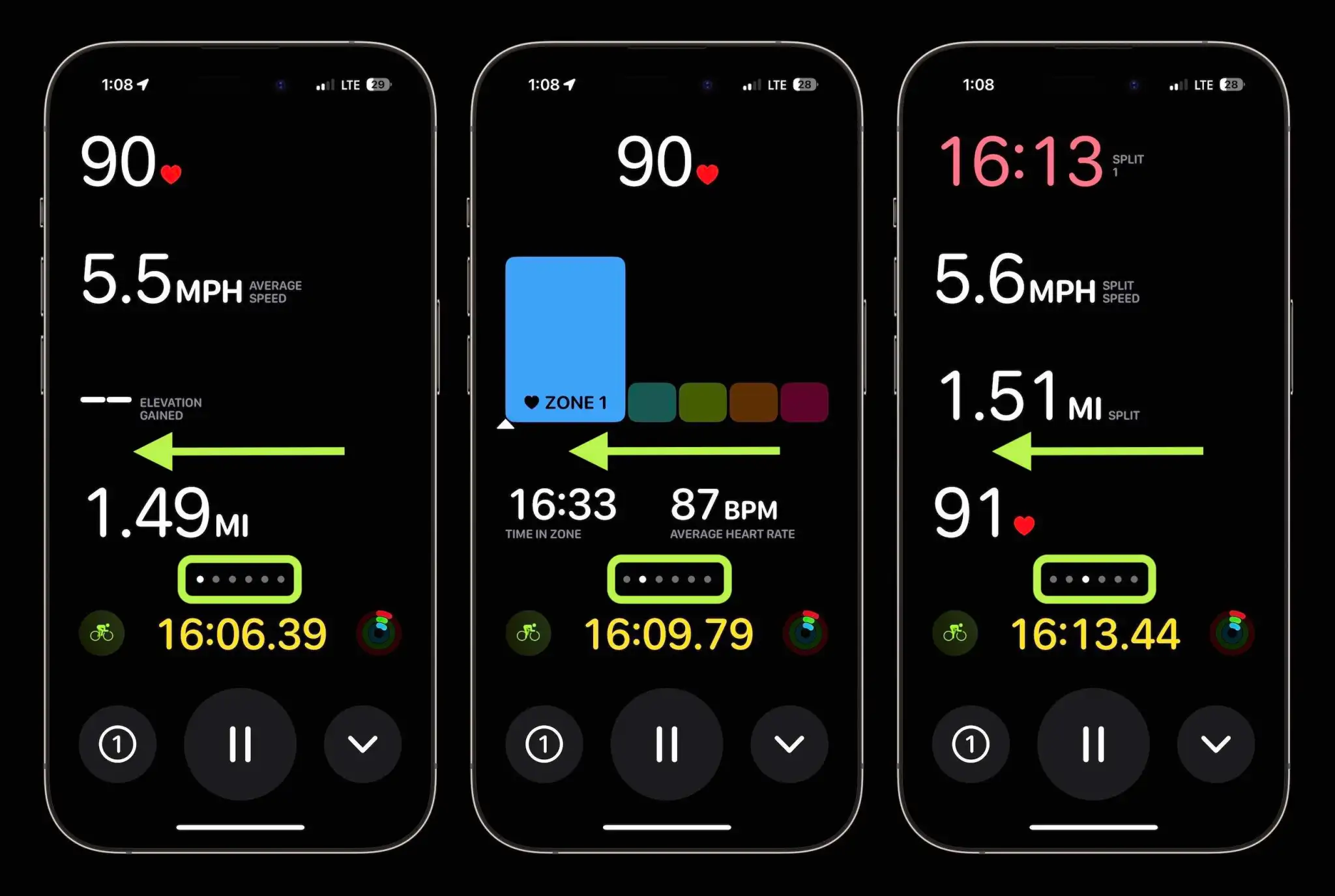 There are six different views available on the device.To access all your metrics, simply swipe from left to right on the Home screen.
The second view displays your heart rate, including heart rate zones, time, and average heart rate.
The third view provides information on your splits, including split pace, split distance, and heart rate.
The fourth view displays the altitude.
the fifth view provides a sleek and innovative speed display, showing your current, average, and maximum speed.
The final view is dedicated to your activity ring.
In watchOS 10, accessing the Workout app on your Apple Watch allows you to customize your cadence and power zone goals. For cadence, you have the option to set both lower and upper limits. Throughout your ride, your Apple Watch will provide continuous reminders regarding these settings. The same applies to power zones. However, it is important to note that in order to obtain cadence and speed statistics, your Apple Watch must be connected via Bluetooth to power and cadence sensors. If you are a cyclist who does not utilize these accessories, your Apple Watch can still record valuable cycling data such as elevation gain, elapsed time, workout duration, distance traveled, total calories burned, as well as average speed and heart rate.
Part 2. How to upgrade your iPhone to iOS17 —— iMyFone Fixppo
iMyFone Fixppo, an iOS repair tool that is here to solve a range of iOS problems, including the frustrating issue of an iPhone getting stuck while updating to iOS 17. With its user-friendly interface, fixing your iPhone becomes a breeze, all without the risk of losing any data. Whether you want to explore the latest iOS features or revert to a previous version, iMyFone Fixppo has you covered with its iOS upgrade and downgrade functions. Simply click "Try It free" and follow the steps below to install and use iMyFone Fixppo for upgrading and downgrading iOS 17.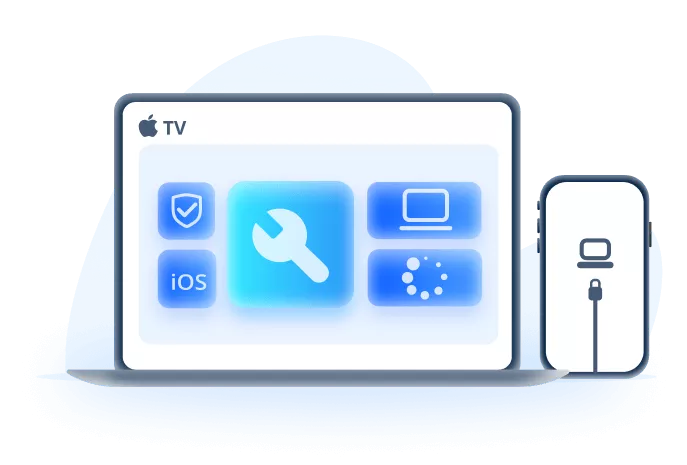 Key Features:
Easily revert back to the previous version of iOS 17 beta without the need for jailbreaking.
Fix your iPhone/iPad/iPod touch/Apple TV without losing data.
Repair 150+ iOS/iPadOS/tvOS system problems like stuck on Apple logo,screen won't turn on, recovery mode loop, reboot loop, and black screen, etc.
Limited Time 10% OFF Coupon Code for iMyFone Fixppo: YTR5E7
Download and install iMyFone Fixppo onto your computer first.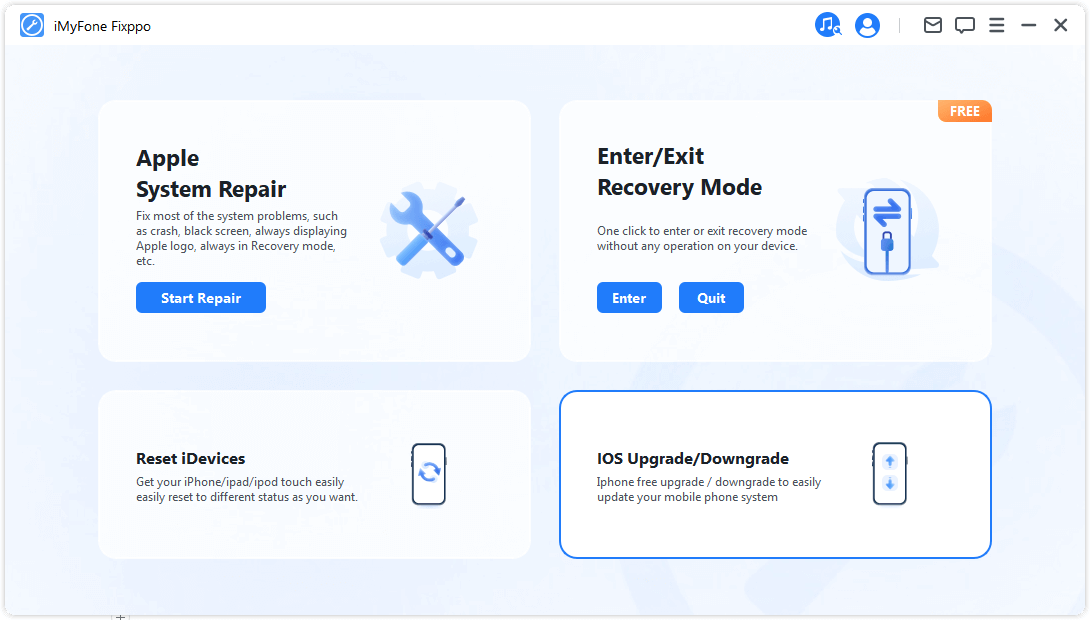 To begin the upgrade process while retaining your data, simply click on "Upgrade iOS."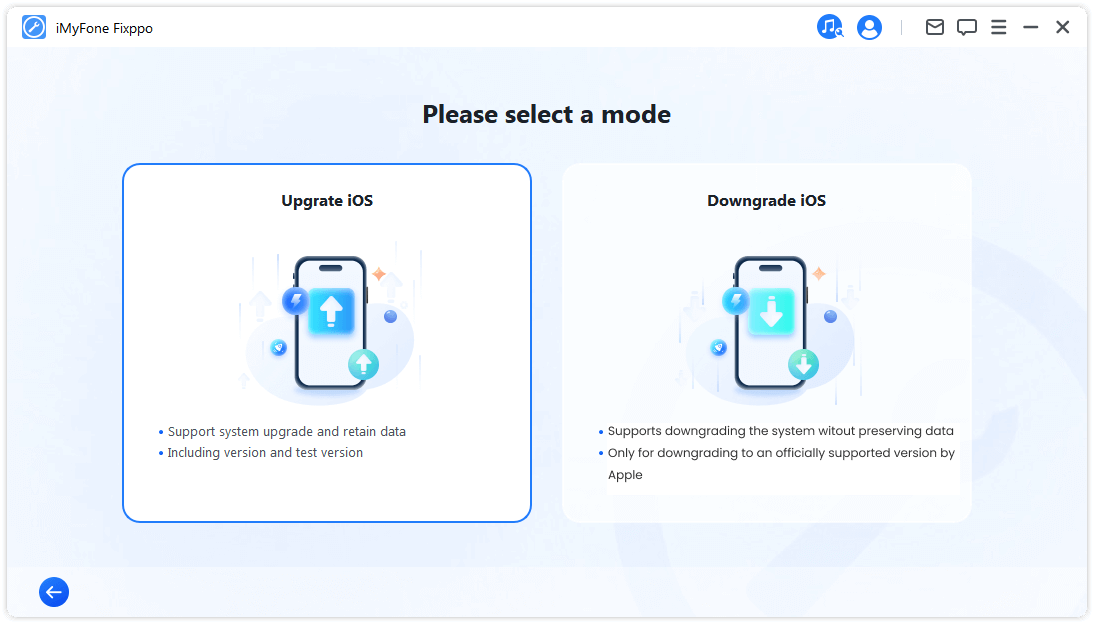 Connect your iPhone using a USB cable.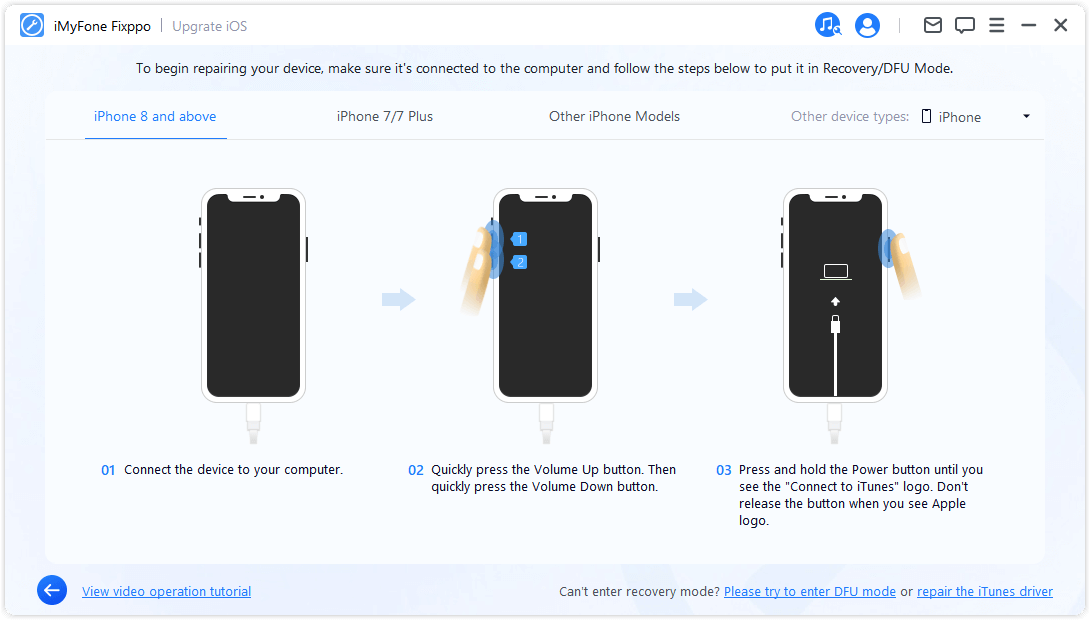 Afterwards, the program will detect the version you are currently using. Click on the 'Download' button. Simply start the download process.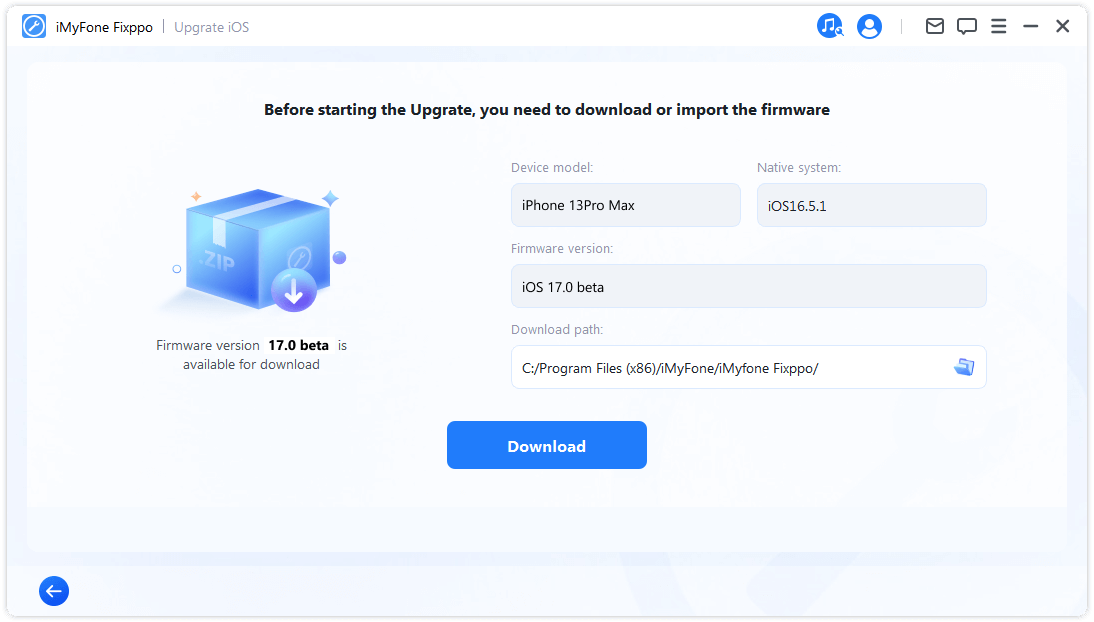 After the download is finished, iMyFone Fixppo will initiate the upgrade process using the downloaded firmware.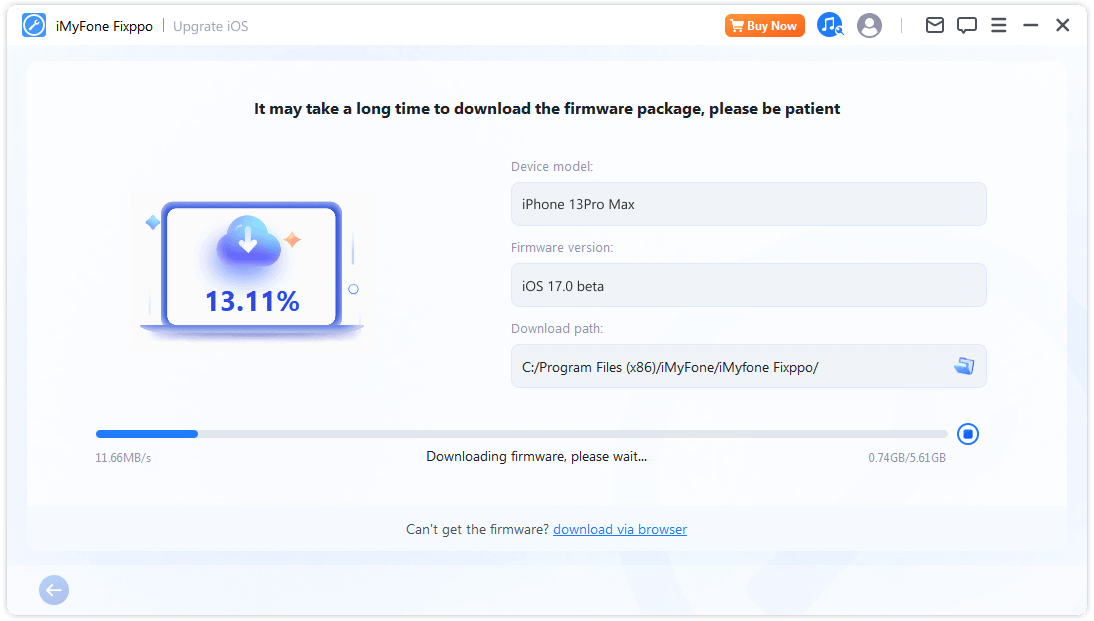 Before proceeding, please keep your device connected to the Internet and has an adequate power supply. Once you have confirmed this, you can click on 'Start Upgrade iOS' to initiate the process.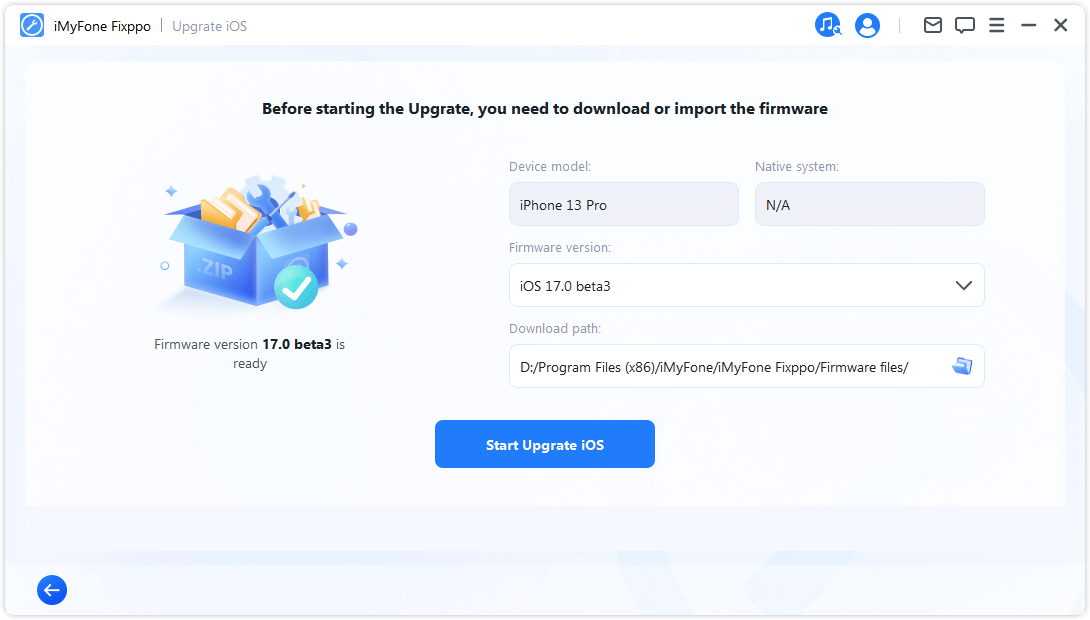 Now, Keep your device connected to the computer and refrain from touching it while upgrading. Once the process is complete, click Done to confirm.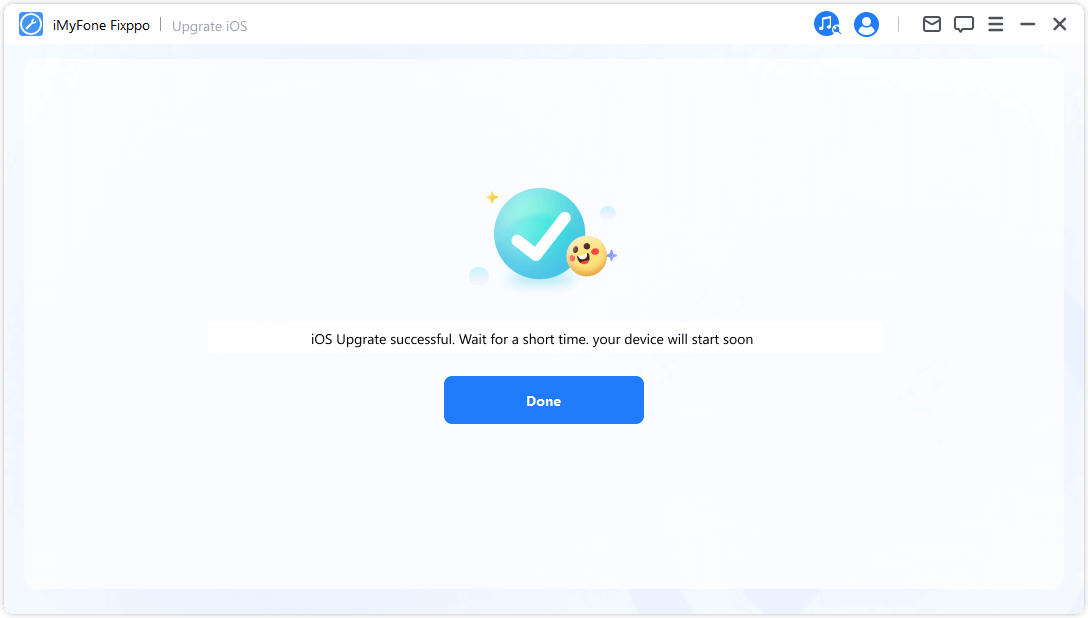 However, many users founded various bugs and issues after upgrading to the iOS 17 system. These include problems such as rapidly draining battery life, stability issues, poor performance, and other complications.Don't worry, iMyFone Fixppo can also downgrade for you.
Part 3. How to downgrade Your iPhone to iOS 16/16.5?
Download and install iMyFone Fixppo on your computer.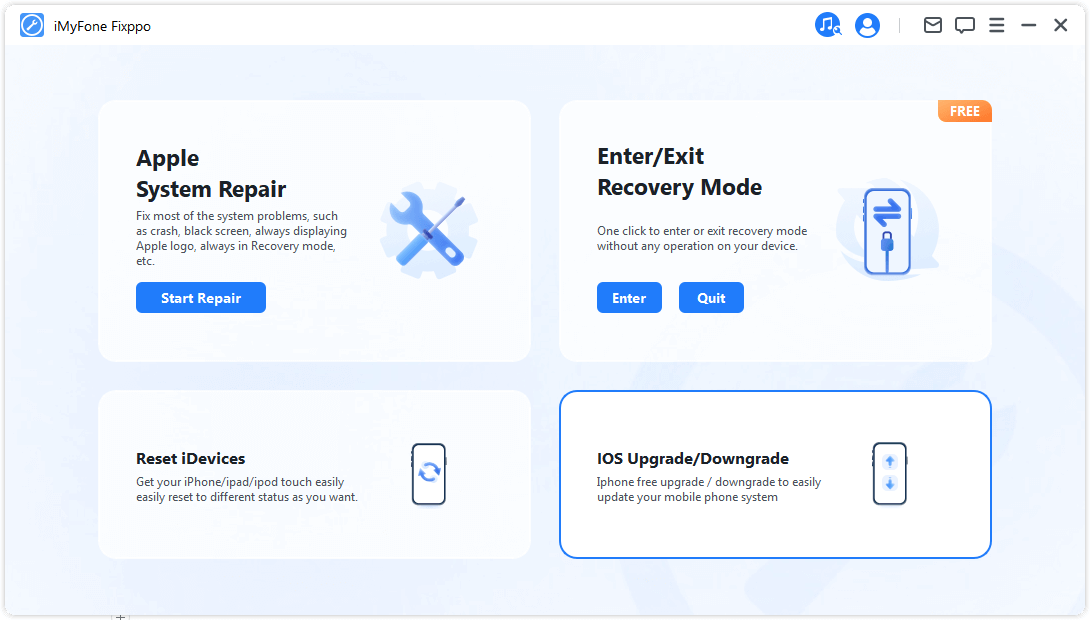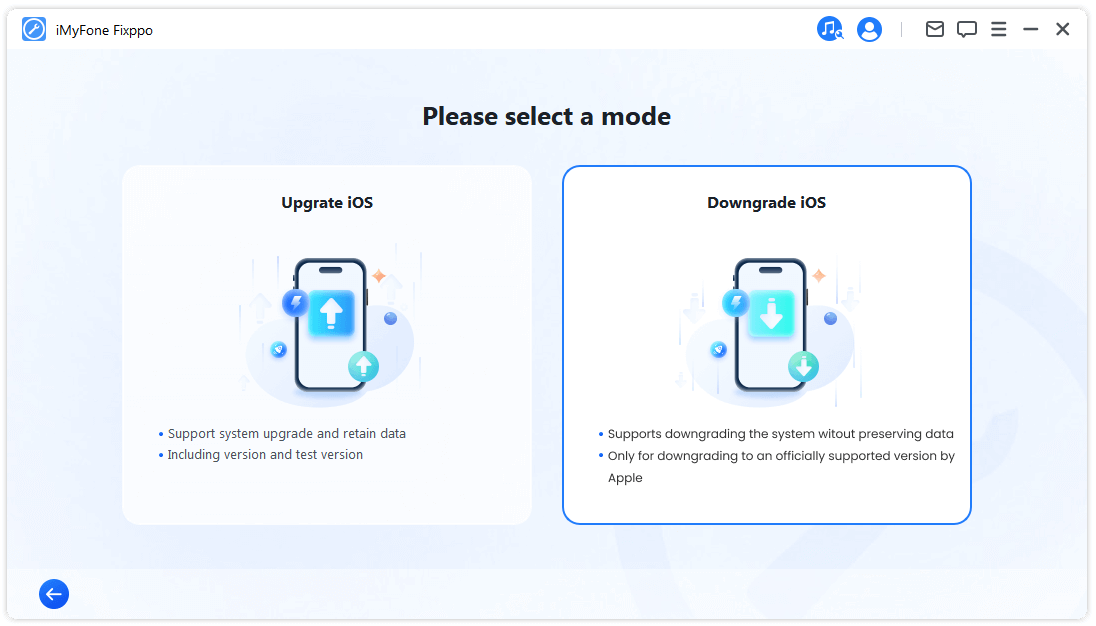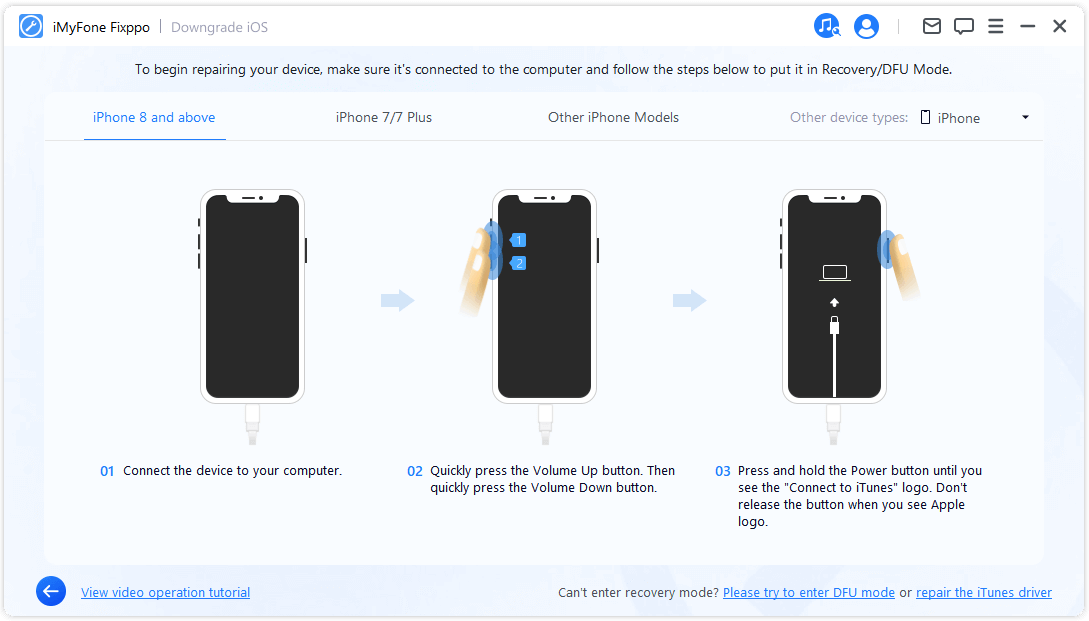 Then connect your iPhone to the computer and download the software. Now you can choose the version you want to downgrade and click the Download button.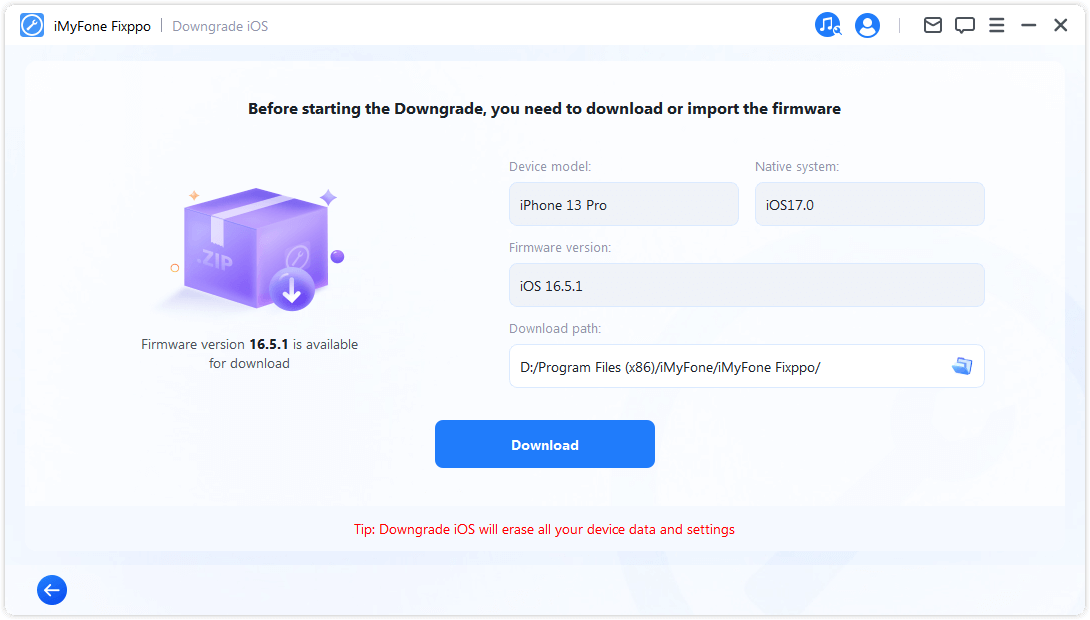 Next, iMyFone Fixppo will present the recommended firmware package. Simply Download it.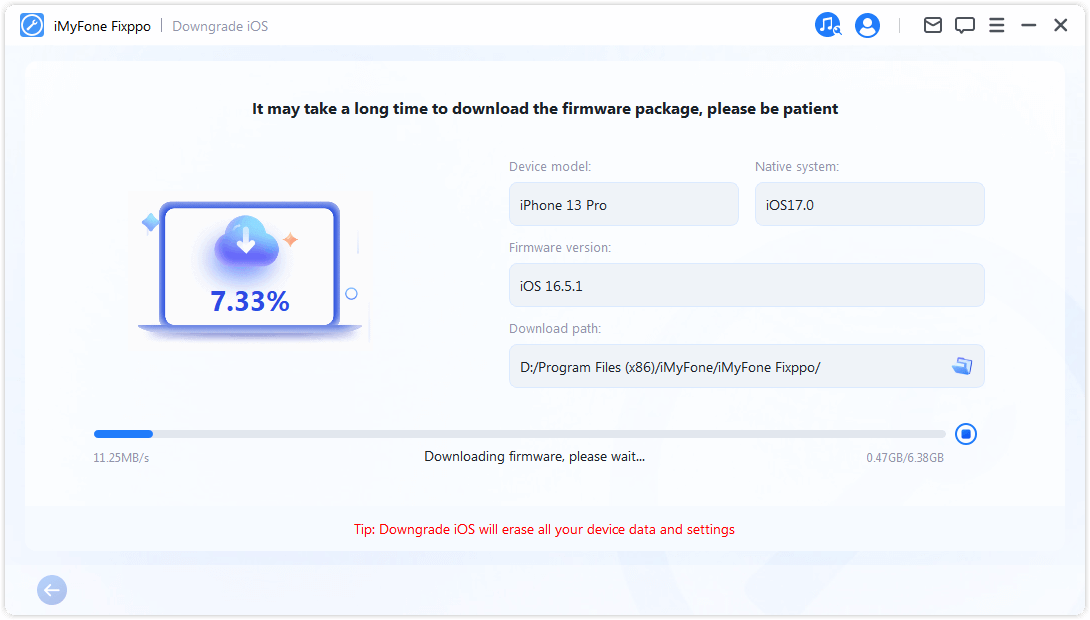 iMyFone Fixppo will begin to upgrade your iOS.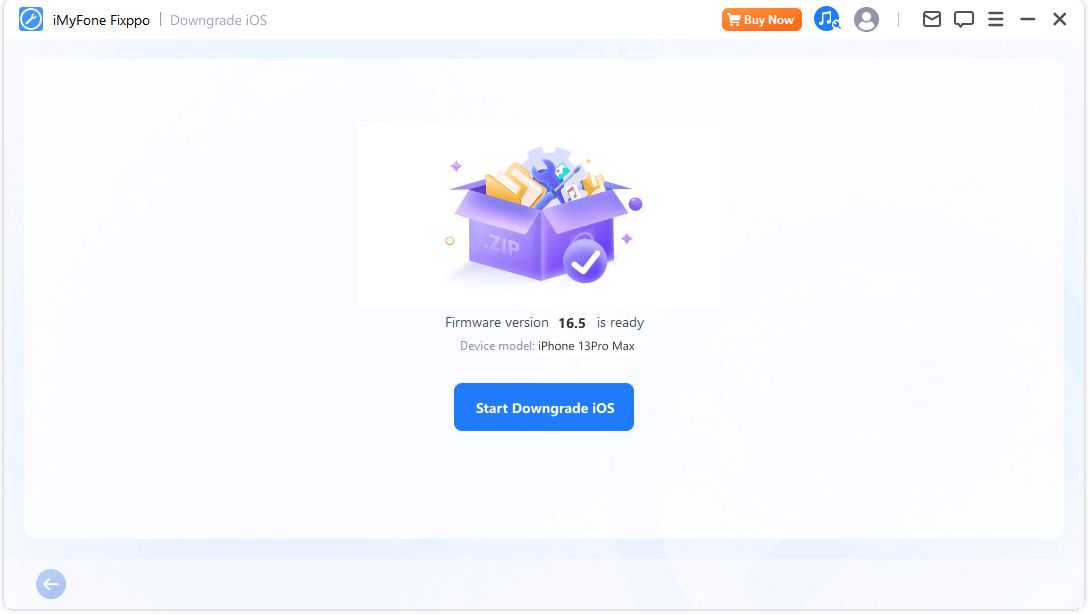 It can be done in a few minutes, it is very simple, then the device can be restarted to set up your iPhone and restore data from backup.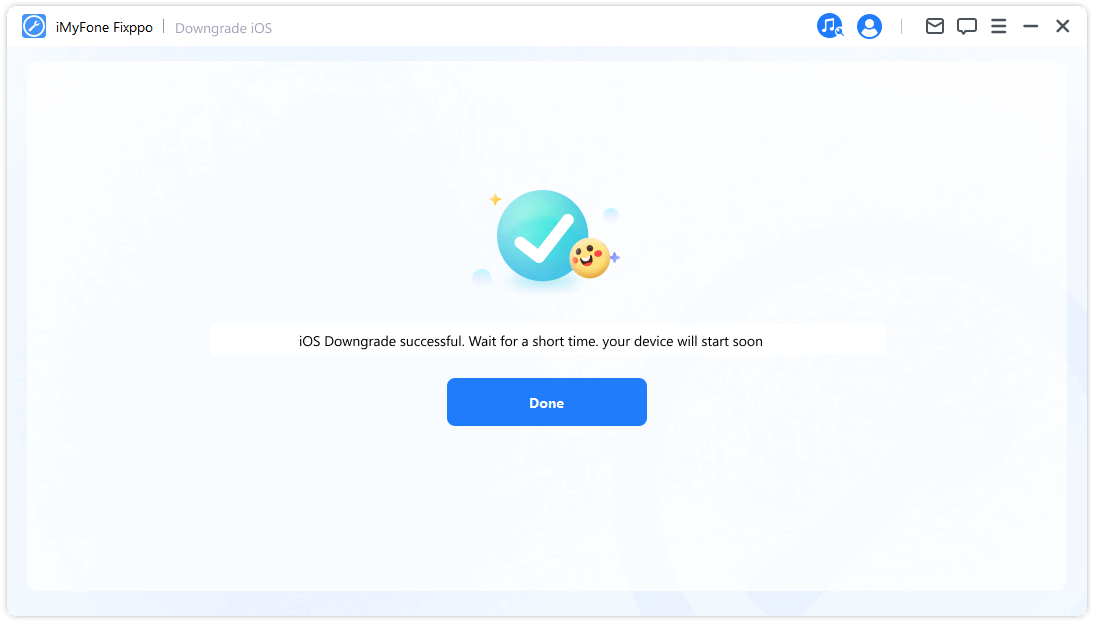 Part4: Summary
To show the Apple watch fixxed function, we have compiled a comprehensive guide outlining the most effective solutions. Alternatively, if you prefer a more simple approach, iMyFone Fixppo is a highly recommended tool that can effortlessly resolve all iOS-related issues on your iPhone.Let you experience the automatic correction function.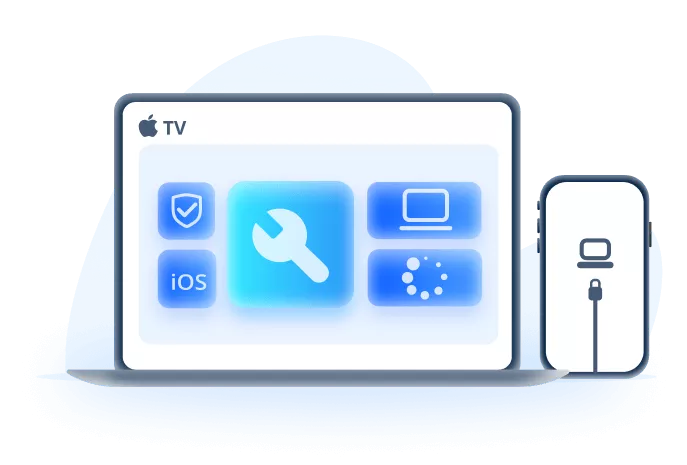 Key Features:
Fixes iPhone problems like the iPhone stuck on hello screen or top of iPhone screen not working.
iOS issues can be dealt with easily with all your data remaining intact.
You can reset your iPhone to factory settings if you want to sell it.
It's beginner-friendly and requires no special skills.