Apple devices don't go so well with the Windows PC, due to this there are many issues when it comes to connecting these two like the computer not recognizing iPhone. Users connect their iPhone to PC for many operations like creating backup, transferring data, accessing iTunes or even while fixing many technical issues related to the iPhone. So, when your computer does not detect your iPhone, during all the situations mentioned above, you are left with no options to explore. This article tells you about the different ways in which you can fix the issues of your computer not recognizing your iPhone so that you can carry out many operations of your iPhone in collaboration with your computer.
Way 1: Check The USB Cable And The USB Port
One way of connecting your iPhone to the computer is through the USB port using a USB lightning cable. Check the USB port for any issue and clean it once using a cotton swab and retry. If that does not work try using another USB cable and try again. If still your iPhone is not showing up on PC then move on to try the other methods mentioned below.
Way 2: Make Sure You Have Trusted The Computer
As soon as you connect your iPhone to your computer using a USB lightning cable, the iPhone will show a prompt window asking whether the iPhone can trust the computer. Make sure you have clicked on "Trust" for that. If you are not sure or have tapped "Don't Trust" option, follow the steps below.
Step 1: After connecting your iPhone to the computer with the USB cable, go to the "Settings" option.
Step 2: From "Settings", scroll through the options and click on "General" and then on "Reset".
Step 3: From the options available, click on "Reset Location & Privacy".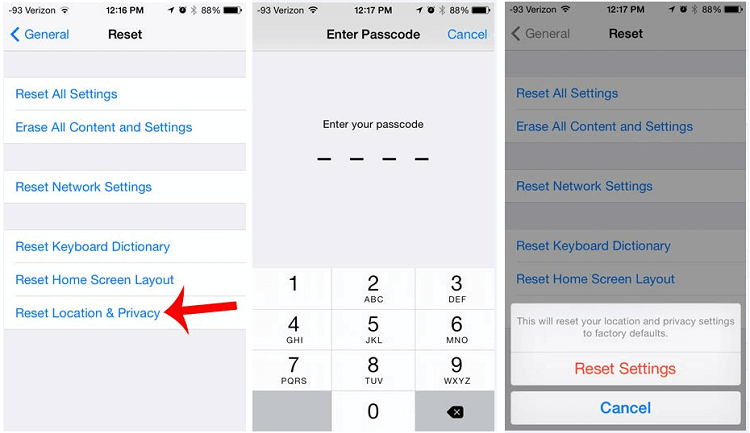 Step 4: After doing this, the prompt window asking for trusting your computer will appear again, click on "Trust" to confirm.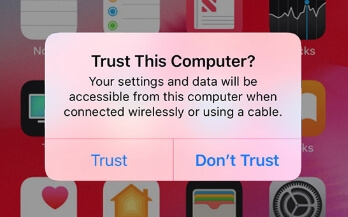 Way 3: Restart Your Device (Computer & Phone)
If your iPhone won't connect to computer even after following the above method, try restarting both your computer as well as iPhone. Once you are done with restarting, try connecting your iPhone to the computer through a USB lightning cable and tap on "Trust this Computer" to try again. If none of these methods work try the next way to establish a connection between your iPhone and computer.
Way 4: Update Apple Mobile Device USB Driver
You can try updating the USB driver in case your iPhone is not getting recognized by your computer. Follow the steps below to get it done:
Step 1: Go to "Device Manager" from the Control Panel of your Windows PC.
Step 2:  Now, open "Universal Serial Bus controllers" and you will find "Apple Mobile Device USB Driver".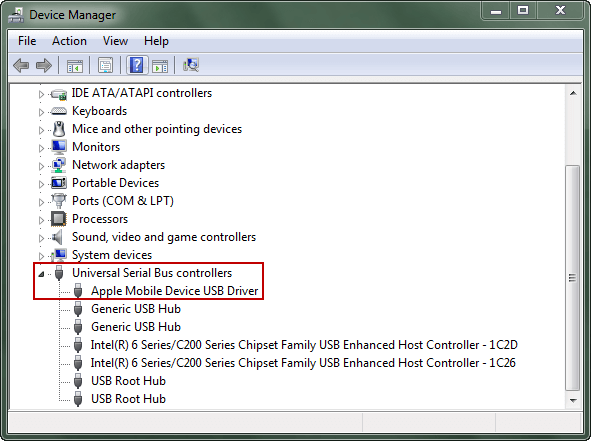 Step 3: Right click on "Apple Mobile Device USB Driver" option and just tap "Update Driver Software".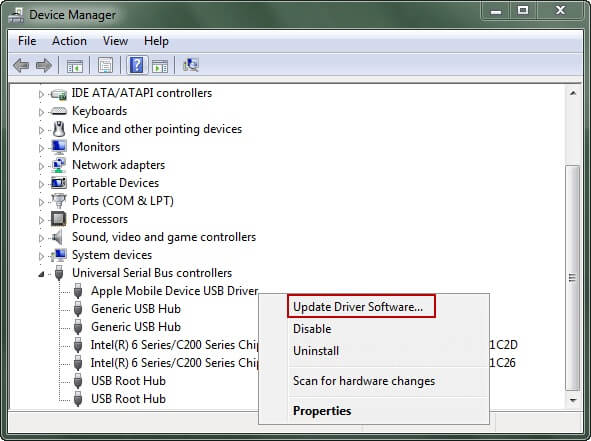 Step 4: Now, select "Search automatically for updated driver software" option and wait for your computer to get it done automatically.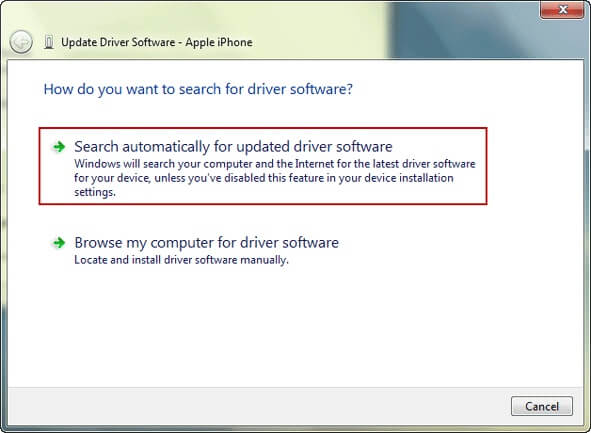 Way 5: Install The Latest Update For iTunes/PC/Mac
You can try establishing the connection again by installing the latest update for both your iTunes account as well as your computer. You can do this and solve the issue of PC not recognizing iPhone by following the steps below.
Updating iTunes
Step 1: Launch iTunes on your computer and from the menu bar at the top click on "Help".
Step 2: Click on "Check for Updates" and follow the prompts as given on the screen to update to the latest version of iTunes.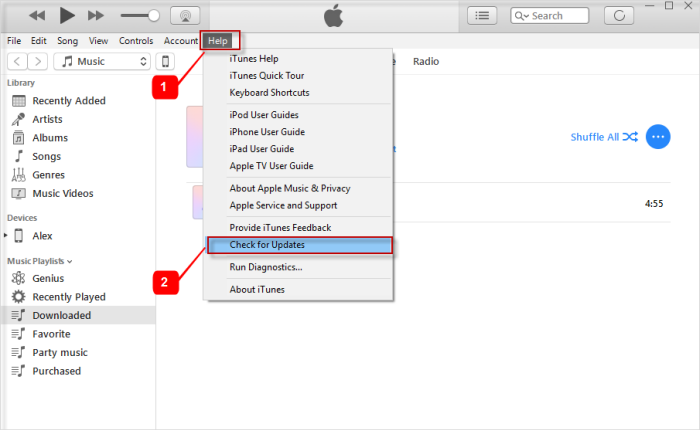 If the "Check for Updates" option is not displaying on your screen then you might have downloaded iTunes from the Microsoft Store. If you have downloaded iTunes from the Microsoft Store then the iTunes on your computer would already be the latest version as it gets automatically updated whenever the new version is available.
Tip
For fixing any update/restore/sync/connection problems in iTunes, you can use the iMyFone TunesFix software will effectively fixes all the technical problems related to iTunes.
Updating Windows PC
Step 1: Open the Control Panel from the bottom left corner of your computer.
Step 2: Click on "System and Security" option and then click on "Windows Update" option.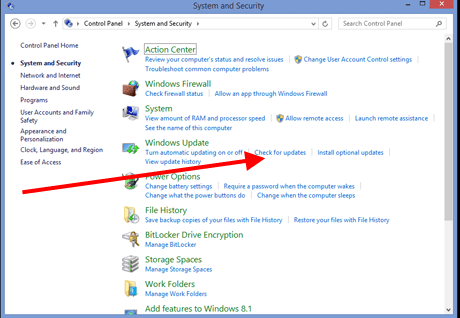 Your computer will then check for all the latest updates and it will be installed within a few minutes.
Updating Mac
Step 1: Tap "System Preferences" from menu, and tap Software Update to check for latest updates.
Step 2: In case of any available updates, simply tap the Update Now button to get it installed.

Way 6: Repair iOS System If There Is Software Failure
If the problem of your iPhone not detected by PC is still not solved, then it's very likely something wrong with the software on your device. To solve this problem, you can get the best way by using iMyFone Fixppo to troubleshoot any iOS issue with your iPhone. This software is highly recommended for the following features:
Repair iOS system without losing any data.
Rescue your iPhone from various problems like iPhone connection error, iPhone stuck error and more.
Very easy to use and don't require any professional knowledge.
Support with iPhone XS/XR/XS Max/X/8 (Plus)/7/6/6s/5/4 running iOS 12 and iOS 11/10.
Steps the fix software glitch that caused computer not recognizing iPhone:
Step 1. Download, install and launch Fixppo software on your computer and click on "Standard Mode".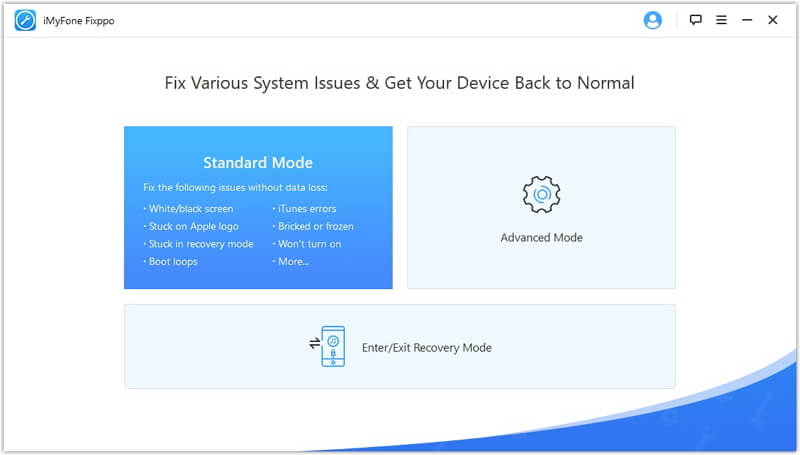 Step 2. Connect your iPhone to the computer using a USB cable and hit "Next". If your device is not detected, then it will prompt you to enter Recovery/DFU mode first.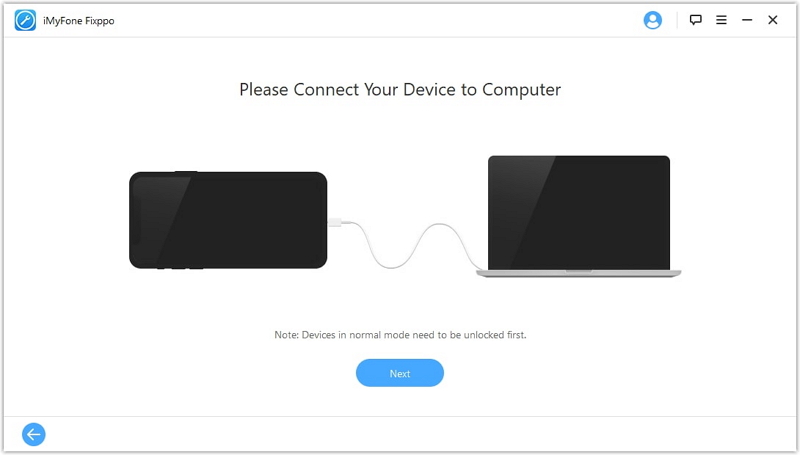 Step 3. Download the latest firmware by tapping "Download". The program will provide all the available firmware and you are free to choose the one to be installed.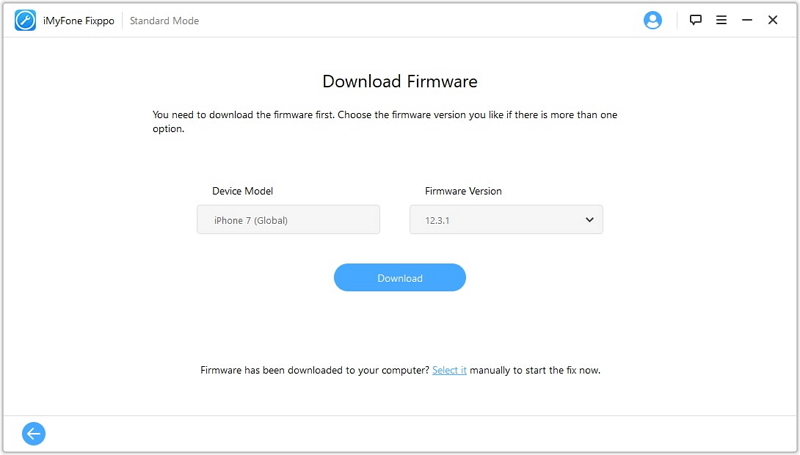 Step 4. Hit "Start" to start the process once the firmware is downloaded successfully.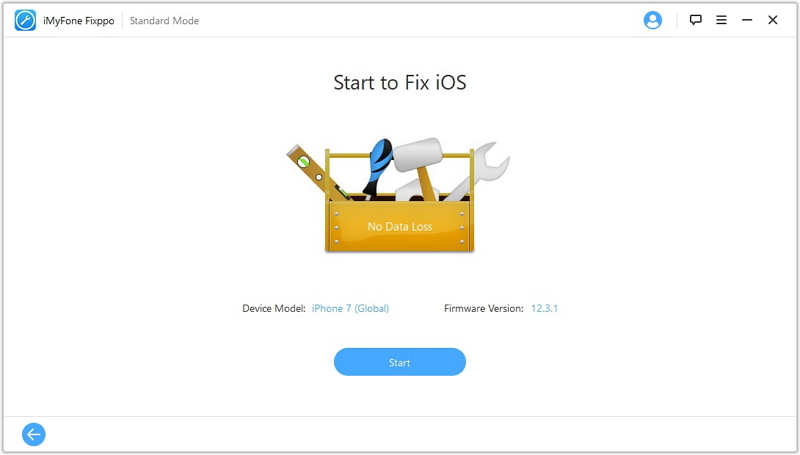 Step 5. The whole repairing process won't take too long. After it completes, you can now try to get the device recognized.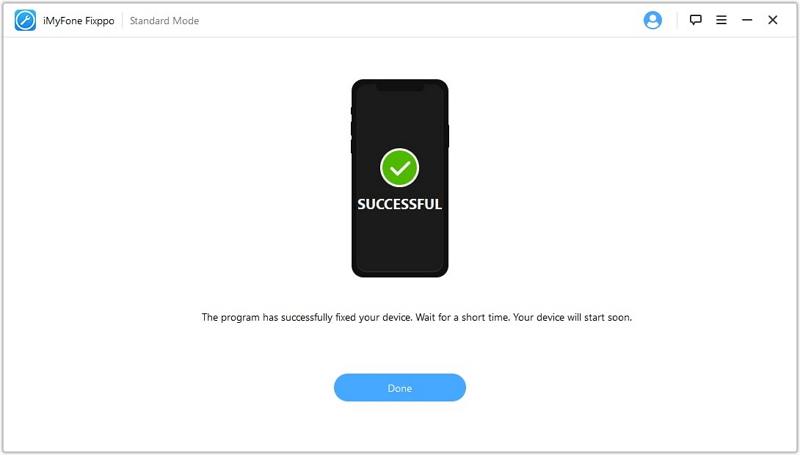 Conclusion
Many situations would demand you to connect your iPhone to the computer and your work will be halted midway if both the devices fail to connect with each other. The methods mentioned above will sort out the issue of computer not detecting iPhone and if all methods fail, iMyFone Fixppo will surely the last resort. This software is highly recommended for performing an effective repair of your iPhone and must be installed by each and every iOS device user as it comes handy in dire situations.