Recently, Apple users are complaining about a problem, that the 'Last Line No Longer Available' appears when they trying to make a call on the up-to-date iOS 16 version or the newly purchased iPhone 13.
To solve this problem, we need to figure out why it happens first, then follow these 9 ways here to fix this urgent issue perfectly. Read on to know-how!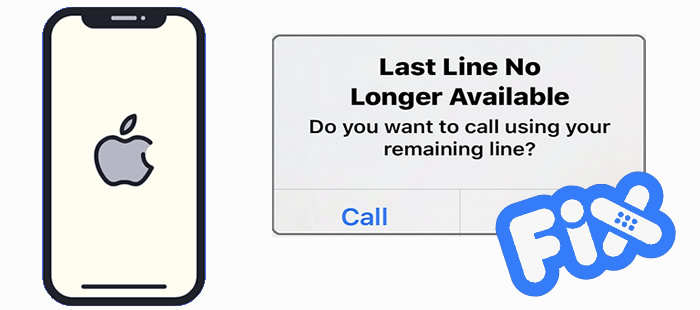 Quick View
What Does 'Last Line No Longer Available' Mean?
This circumstance usually happens when trying to dial out from the default SIM through the recent logs. The pop-up messages will appear and say, "
Last Line No Longer Available. Do you want to call using your remaining line?
", users need to change to another SIM card for calling in normal.
9 Ways to Fix 'Last Line No Longer Available' on iPhone 13 and iOS 16
We offer 9 solutions for solving this issue, read them one by one to figure it how.
Attempts 1

Try to Turn On/Off Airplane Mode
When encountering any network problem, you can always give it a try by turning on or off the airplane mode of your phone. The airplane mode is like a trigger to rebuild a network connection, plus, it's the easiest way to fix the problem if it can really work. Worth having a try.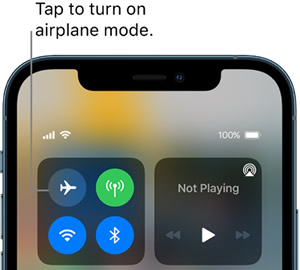 Attempts 2

Restart Your iPhone
Restart phone is also a classic way to fix any tiny problem or bug when using phones, just press on the power button and slide to turn off when the prompts appear.
Compare to restarting your phone normally, you can try with a force restart or what people called 'Hard Reset'. This process could erase the useless cache and temporary files for fixing various iOS problems, however, there is no evidence that it could 100% work for this case.
Steps on iPhone 8 or later device: Press the volume up button and quickly press the down button. Then press and hold the power button till the Apple logo shows.
Steps on iPhone 7/7 Plus: Press and hold the volume down button and the power button at the same time till the Apple logo come up.
Steps on iPhone 6s/6 Plus or earlier device: Hold the home button and the power button at the same time till the screen goes black and the Apple logo prompts.
Attempts 3

Switching Your SIMs Before Dialing
We have mentioned above that the problem happens when calling out from the default SIM card, what if you change to another SIM before outgoing the number? Just give it a try.
Attempts 4

Reinsert Your SIM Card
There might have been a detection problem, seems your iPhone didn't detect your SIM card properly. In this case, you can remove your SIM card first and make ease clean of your SIM port and slightly sweep the SIM clip, then reinsert the card into the slot. Try to make a call after a restart of your iPhone.
Attempts 5

Clear Your Call Logs/History
Since the problem always occurs when making a call from the recent logs, it's better to delete all the call history for an attempt. Some users do say it can solve the problem.
Go to 'Phone' App and find 'Recents', tap on 'Edit' and choose the specific call logs or click 'All' to select all call history, then click on 'Clear' to remove the call logs of your iPhone.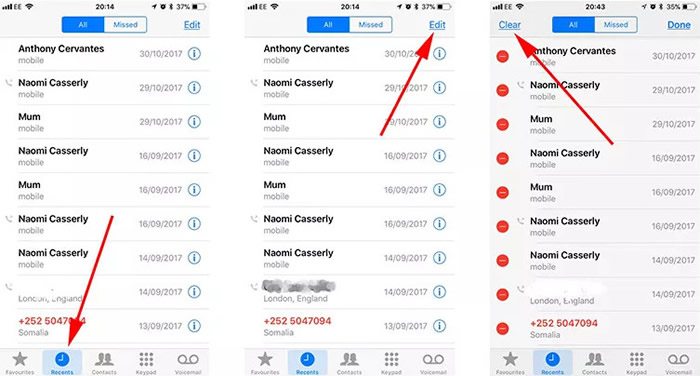 Attempts 6

Turn Off 'Find Contacts' Option
We have discovered that some Apple users have solved the problem by turning off the 'Find Contacts' option from iPhone. To disable this option, you can go to 'Settings' > 'Contacts' > 'Siri and Search' and turn off the 'Find Contacts in Other Apps' option.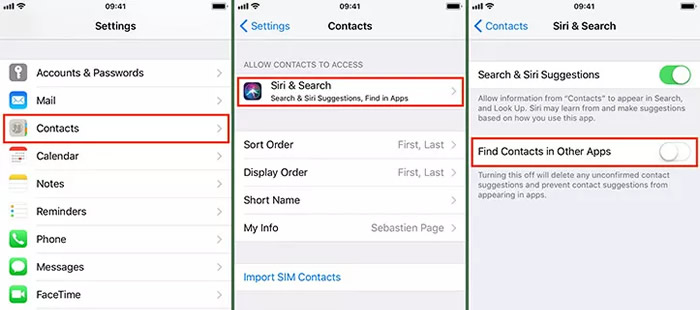 Attempts 7

Update Carrier Settings and Your iOS System
Your carrier settings might need an update. Carrier providers frequently release new updates to boost the performance of their cellular network and solve bugs. You can follow the steps to get the up-to-date carrier:
Step 1.Navigate to 'General' > 'About' on your iPhone.
Step 2.An alert may prompt out if your carrier needs to have an update, hit on 'Update' to proceed.
If you are using an old iOS version, it's better for you to make an update timely. The latest versions possess new features and have solved lots of problems that the old ones create. All you need to do is go to 'Settings' > 'iPhone' > 'General' > 'Software Update' and download and install the latest iOS version. See if your calling can back to normal.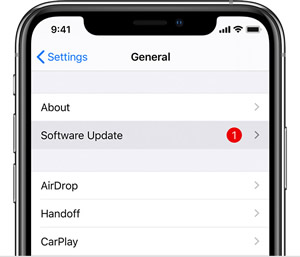 Attempts 8

Reset iPhone Network Settings
If still having network problems, we suggest you reset the network settings to turn your network condition back to the factory default.
Step 1.Heading to 'Settings' > 'General' and choose 'Transfer or Reset iPhone'.
Step 2.Hit 'Reset' and select 'Reset Network Settings' option.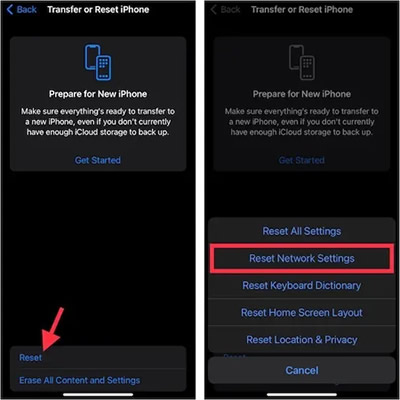 Step 3.Enter your iPhone passcode and reconfirm the selection again to take effect.
Attempts 9

Use a Professional iPhone Fixer to Repair [Ultimate Way]
An outstanding iPhone system repair tool can perfectly help you out. You just need a few clicks to fixed various iOS problems and we promise to give you a good result with no data loss. Even you are not keen on using the high-tech program, it is easy to follow.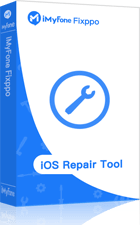 iMyFone Fixppo
Professional iOS/iPadOS/tvOS Repair Tool
Get Your iPhone/iPad/iPod touch/Apple TV Back to Normal!
Step 1.Download and install iMyFone Fixppo on your computer first. Launch it and click on 'Standard' mode. Connect your iPhone to the computer and click 'Next'.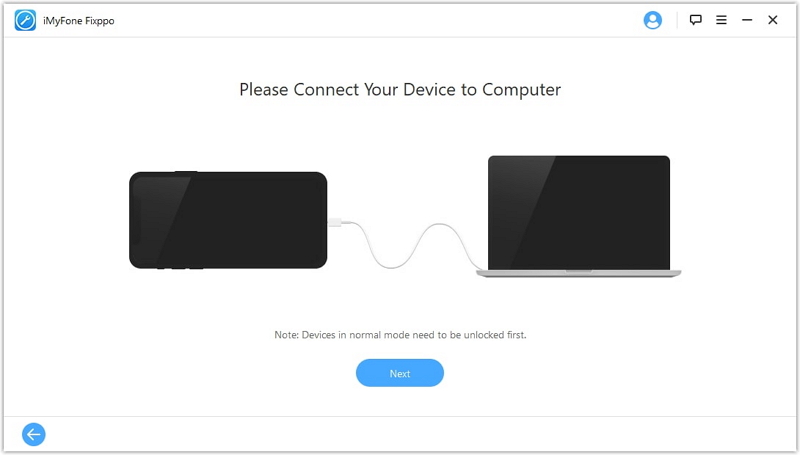 Step 2.According to your device model, follow the steps to put your iPhone in DFU or Recovery mode.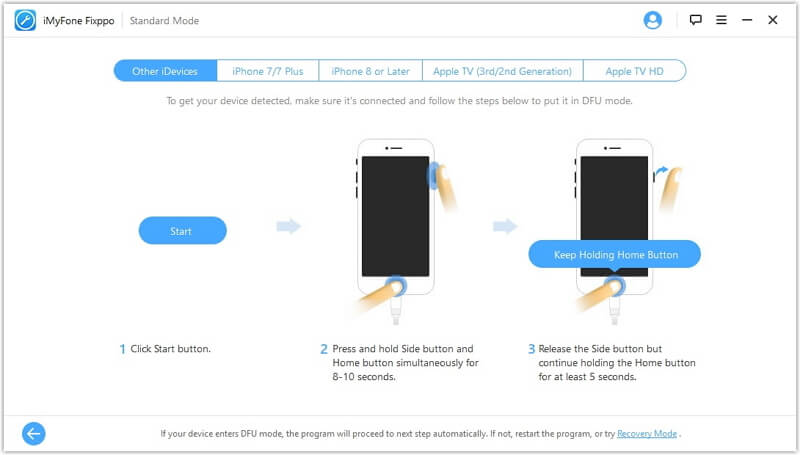 Step 3.Once Fixppo has successfully detect your iPhone, follow the steps to download the firmware on your iPhone.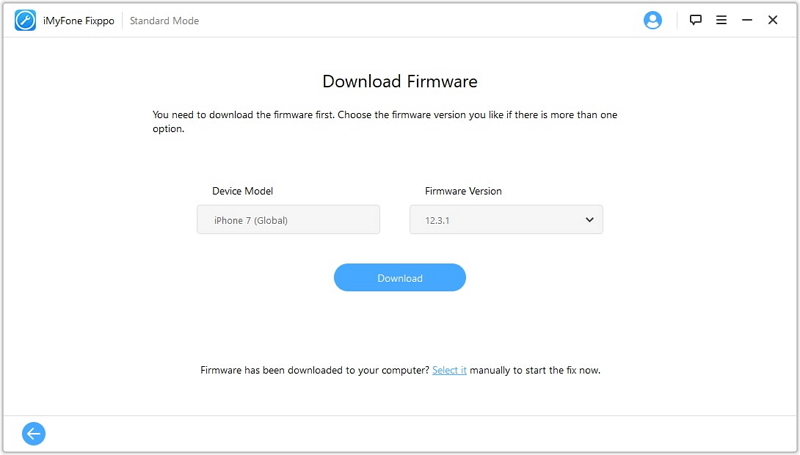 Step 4.Make a confirmation of the information and click on 'Start'. The fixing process will keep go on and the problem will be solved.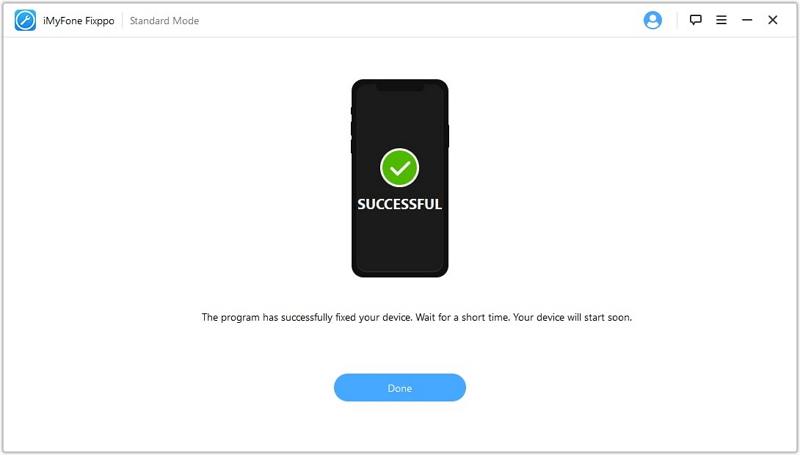 Conclusion
After following the methods above, from the basic attempts to professional handle way, you may have finally settled down the last line no longer available appears problems which occur on dual SIM iPhone. Try with the professional iOS system repair tool to solve the issue in a few clicks.