iOS 17 Guide: Release Date, New Features and Compatible Devices
Category: iPhone Issues
3 mins read
Apple's iPhone15 series was officially released in the early morning of September 13th, Beijing time. This time, a total of 4 models were introduced, namely iPhone15, iPhone15Plus, iPhone15Pro and 15Pro Max. Pre-orders began on September 15th and will be released on September 22nd. Among other things, the company announced the next big iOS 17 release date: iOS 17 has been in testing throughout the summer and will be officially released on Monday, September 18.
In this comprehensive guide, we explore the iOS 17 release date and what it means for your iPhone. This update brings substantial enhancements to familiar apps like Messages and introduces exciting features like Contact Posters, Live Voicemail, and a new way to share content among iPhone users. Additionally, it revolutionizes your iPhone's charging experience with a Standby mode and enhances FaceTime with video voicemails.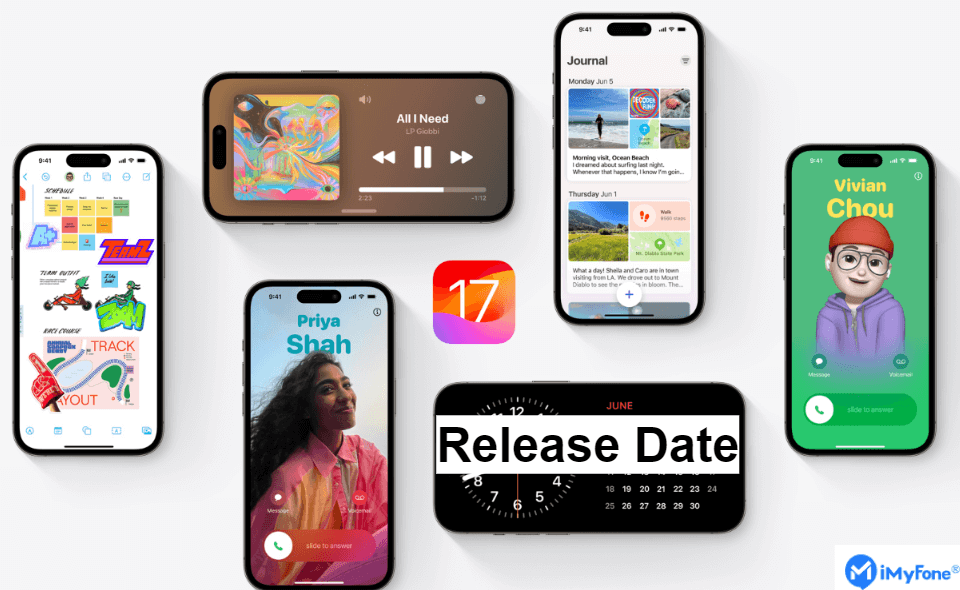 Here, we provide everything you need to know about iOS 17, including release date predictions and exciting features coming soon to your iPhone. Plus, if you encounter issues post-update, our powerful iOS system repair tool – iMyFone Fixppo can help you effortlessly revert to a previous iOS version. Stay tuned for the future of iOS!
Elevate Your iOS Experience: Seamlessly Downgrade iOS 17 to Stability with iMyFone Fixppo!
iOS 17 Release Date
Apple unveiled iOS 17 at WWDC 2023 and has been fine-tuning it with developer and public betas to ensure compatibility and bug fixes. Historically, Apple has launched new iOS versions in September, usually shortly after announcing new iPhones.
According to our previous inference: iOS 16 was released five days after the release of iPhone 14, which may indicate that the iOS 17 release date will be around Monday, September 18, 2023. Yesterday's official news indeed proved that our inference is very accurate.
Also Read: [2023] Top 12 Ways to Fix iPhone Not Ringing Issue in iOS 17
New Features in iOS 17
The release of iOS 17 will bring the following significant features:
1

Standby Mode

Transform your iPhone into a smart display during charging. Enjoy enlarged photos, easy-to-read time displays, widgets, and diverse clock styles. Available on iPhone 14 Pro and Pro Max.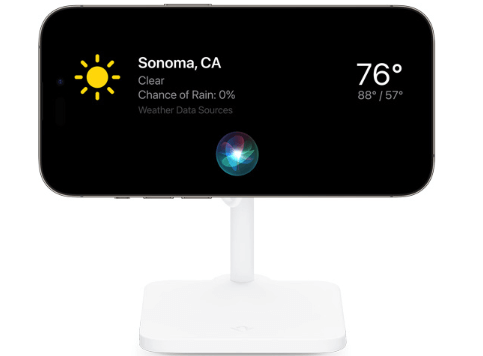 2

Updated Messages App

Offers audio message transcription, "Check In" feature for safety notifications, inline location sharing, search filters, swipe-to-reply, and a new home for iMessage apps.
3

Live Voicemail

Transcribes incoming calls, enabling you to screen calls before answering.
4

Journal App

Record thoughts, add images, and receive personalized suggestions based on your activities throughout the day. Privacy is a priority, with the option to lock the app.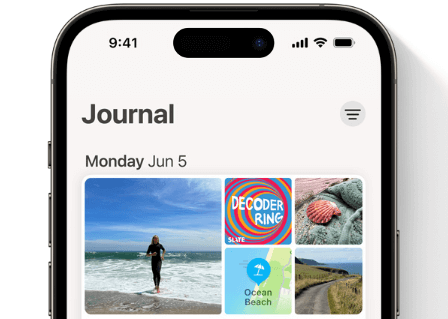 5

Updated Phone App

A vibrant Contacts experience with emojis and fonts.
6

FaceTime Messages

Leave quick video messages for contacts who can't answer your call.
7

Others

Enhanced autocorrect on the smart keyboard, sticker support, interactive widgets, number swapping via AirDrop, and autofill verification codes in Mail.

You may want to know: How to arrange iMessage Apps on iPhone with iOS 17
Compatible Devices With iOS 17
Wondering if your old iPhone will receive the latest iOS 17 update? Let us clarify it for you.
Apple will stop supporting some older iPhone models with iOS 17. The image below is a list of iPhones compatible with iOS 17:
More tips: How to transcribe iphone audio message to text iOS 17 [2023]
Where To Download iOS 17 Beta and How
To swiftly install the iOS 17 beta after its release following the Apple Event, follow these steps:
1

Sign Up for Apple Beta Program
Visit the Apple Beta site through your web browser: https://beta.apple.com
Click "Sign In" located in the top-right corner.
Enter your Apple ID credentials and log in.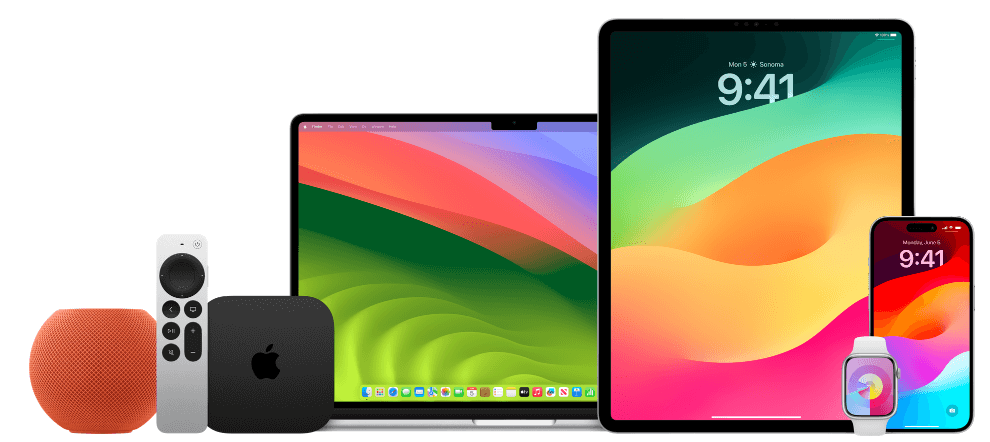 2

Enroll Your Device
Once logged into the beta program site, your device is ready for beta updates.
On your iPhone, open the Settings app.
Navigate to "General" > "Software Update".
Select "Beta Updates."
Choose "iOS 17 Public Beta."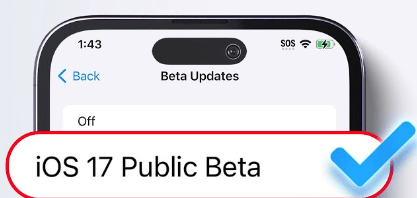 3

Download and Install
Return to the main Software Update screen.
You will now see the latest iOS 17 beta version available for download.
Tap "Download and Install" and enter your passcode if prompted.

"Please note that the update duration may vary from 30 minutes to a few hours, depending on your internet speed."
Bonus Section: Downgrade iOS 17 beta to Fix iPhone Bugs
After installing an iOS 17 beta, you may encounter unexpected bugs or compatibility issues that affect your device's performance. Fortunately, you can use the iMyFone Fixppo's powerful downgrade function to revert to a stable iOS version. Here's how:
Key Features of iMyFone Fixppo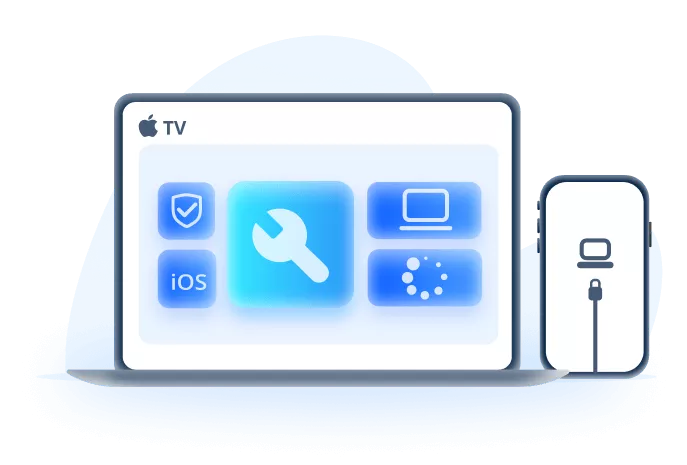 User-Friendly Interface: Accessible to both technical and non-technical users.
Secure and Reliable: Downgrade process without any data loss or risks to your device.
Full Control Over Firmware: Choose the specific older iOS version that you want to downgrade to.
Limited Time 10% OFF Coupon Code for iMyFone Fixppo: FARTT91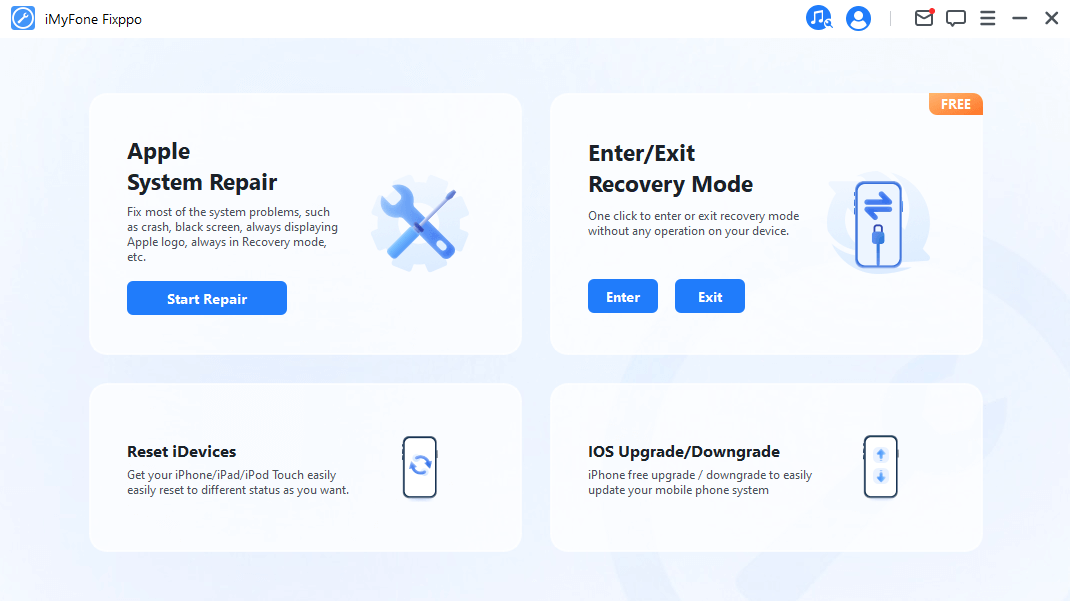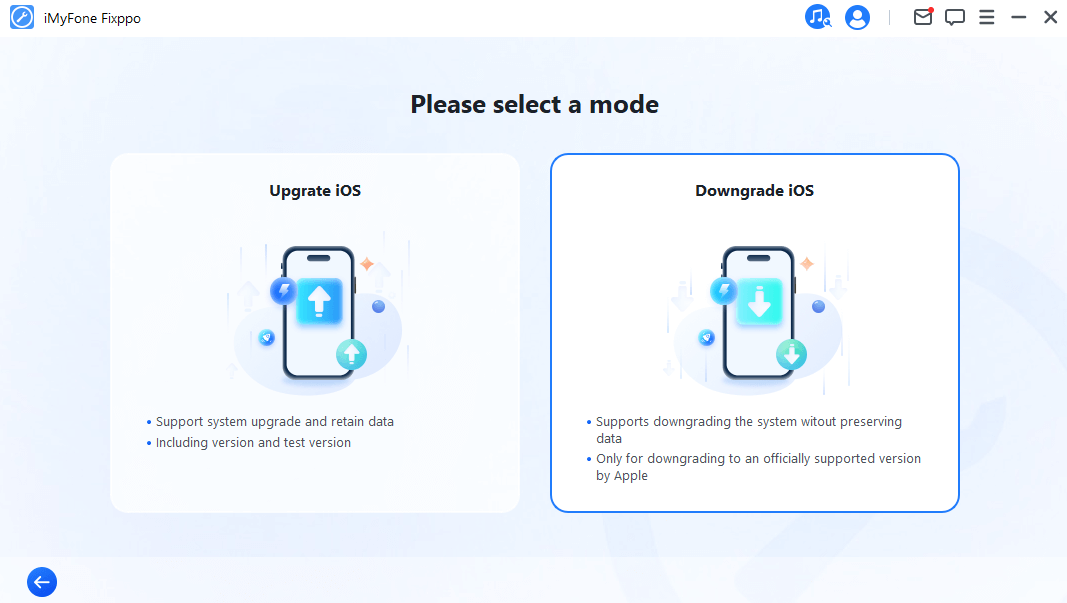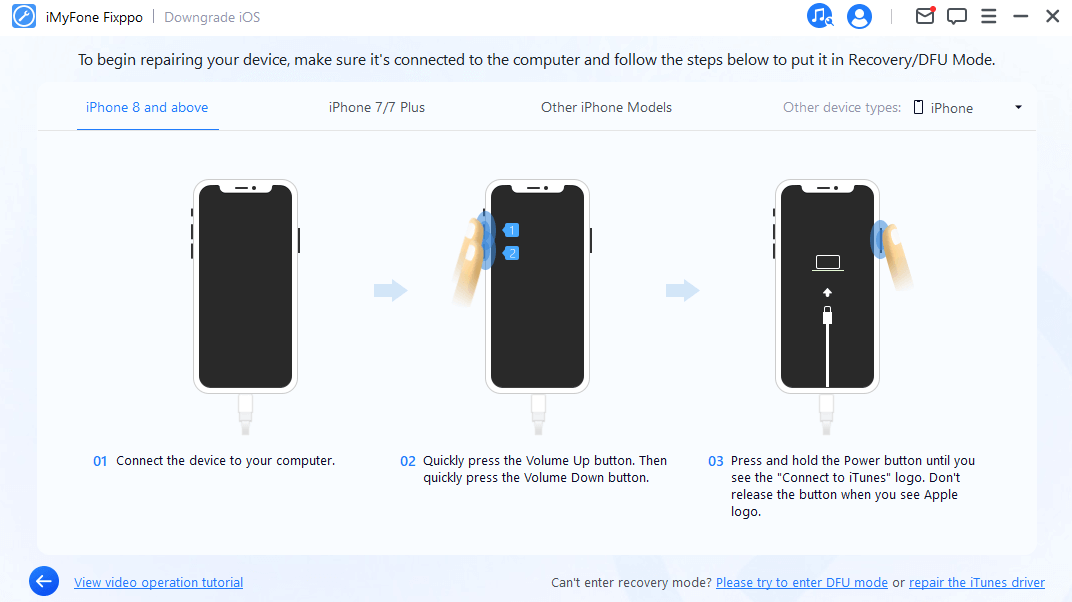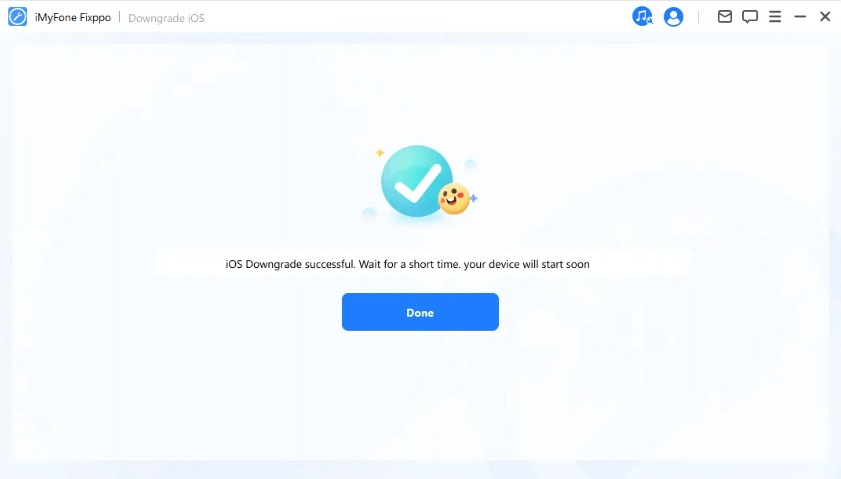 iMyFone Fixppo's downgrade function offers a reliable solution to tackle problems caused by beta versions, ensuring that your iPhone runs smoothly with a stable iOS release.
Recommended article: Fix Visual voicemail not working on iPhone after iOS 17 update
Conclusion
The official release date for iOS 17 has been confirmed: Apple will release it on Monday, September 18th! By then, all still supported iPhones will receive the push update. This includes iPhone XR, XS, and XS Max models starting with the second-generation SE, but not iPhone X or earlier.
Despite its benefits, iOS 17 may introduce issues. If you encounter post-update problems, iMyFone Fixppo is a robust solution. It offers downgrading, system repair, one-click reset, and enter "Recovery mode" features. This tool can resolve various iOS 17 upgrade-related problems, ensuring your device runs smoothly on the latest OS.
If you're excited about iOS 17 and want to address potential challenges during the upgrade, click the button below to download iMyFone Fixppo now!