iPhone 6 indeed has been one of the highest-selling iPhone models when it was newly launched. It had everything the user wanted in a smartphone at that time. But with the time passing by, many users have been complaining that the iPhone 6 touch not working issue.
This query was sent to us by one of our readers.
Question
I have been using iPhone 6 for a good three years. It did not give any problems, but today when I took out the phone, I noticed that the touch screen was unresponsive. It was not responding to the swipes and taps. I was also not able to pick up incoming calls and open messages. My iPhone has become totally useless. Can you give solutions to fix this issue?
To make things worse, your iPhone 6 will not work as it does not recognize your swipes and taps on the screen. So, we have come up with the top solutions that will help you fix the iPhone 6 screen unresponsive issue and allow you to use it normally.
1. Fix iPhone 6 Touch Screen Not Working due to Software Issues
Your iPhone 6 touch screen may stop working due to many reasons. It can be either a software problem or a hardware issue. For software problems on your device, we have given the best methods in this part of the article so that you can easily fix the issue.
| | via iMyFone Fixppo | via iTunes Restore | via Force Restart |
| --- | --- | --- | --- |
| Success Rate | 100% | 80% | 50% |
| Difficulty | Easy | Complex | Easy |
| Required Time | Short | Long | Short |
| Data Loss after Fixing | No | Yes | No |
| What Issues Can Be Fixed | All system/software issues | Most software issues | A few software issues |
Way 1. The Best Way to Fix iPhone 6 Touch Screen Not Working without Data Loss
iMyFone Fixppo is the perfect tool for fixing various kinds of iOS issues such as this one. iMyFone is a technologically advanced company that makes professional tools and software for mobile users.
Fixppo can be used to fix issues on all the iPhone and it supports all the iOS versions.
With the fastest repairing rate, you can quickly fix the issues with just a few clicks.
It is made with the latest technology in its field, so it offers a 100% success rate for repairing.
Fixppo can be used even by an individual without any knowledge in iOS.
It has been trusted by many famous websites around the world.

The standard mode of Fixppo is enough for fixing iPhone 6 or iPhone 6s touch screen not working issue. Follow the simple steps given below after you download and install Fixppo on your computer.
Step 1. Now connect your iPhone 6 or 6s to the computer. Click on Standard mode on the main page and click Next. Unlock the device if it is running on iOS 12 as the program will not detect the device if locked. After unlocking, click Next.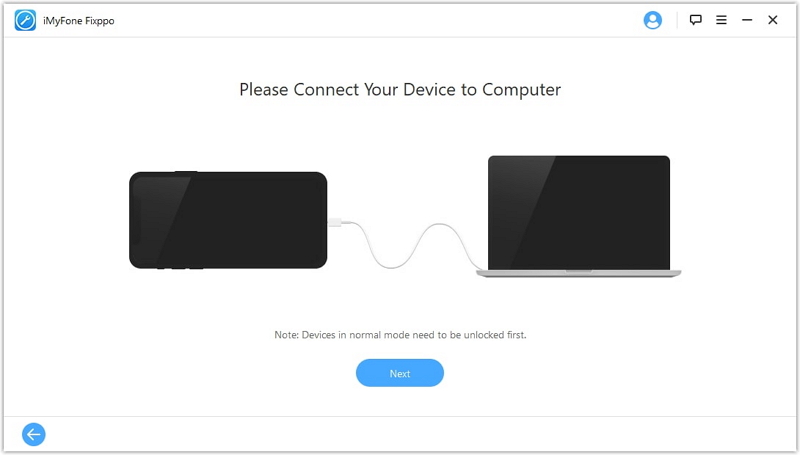 Step 2. Fixppo will immediately detect your iPhone. If it does not, you will have to put it in DFU or Recovery mode. Follow the instructions given on the screen for putting it in DFU or Recovery mode.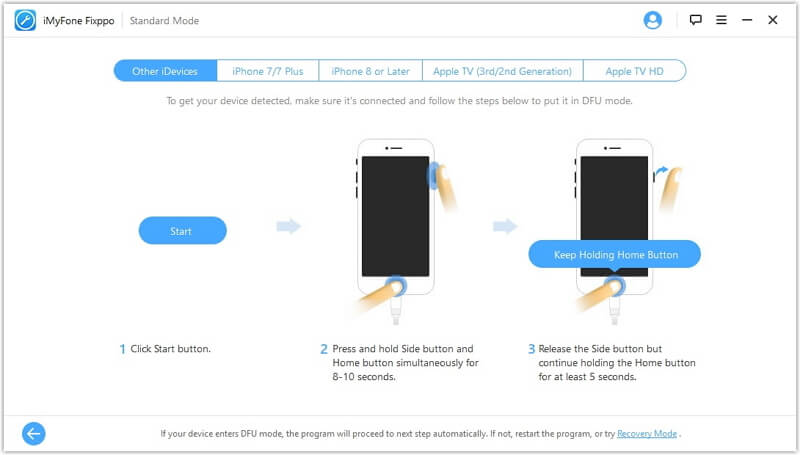 Step 3. When the device enters the DFU or Recovery mode, it will automatically get detected by Fixppo. After successful detection, Fixppo will display all the available firmware versions relevant to your device. Select the relevant firmware version and click Download.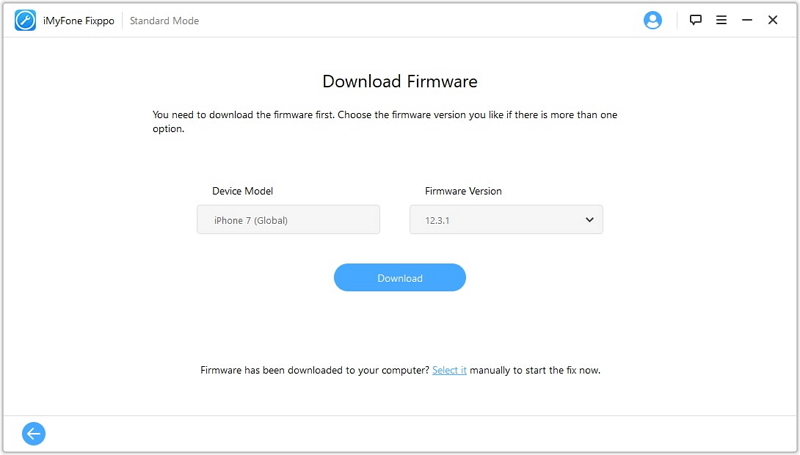 Step 4. The iPhone 6 or 6s and the firmware information will be displayed on the screen. Check the information and click on the Start button for starting the fixing process. Until the process is over, you cannot use the device or unplug it from the computer. When the process completes, the iPhone will restart normally. If it fails to restart, retry all the steps or try the advanced mode of Fixppo.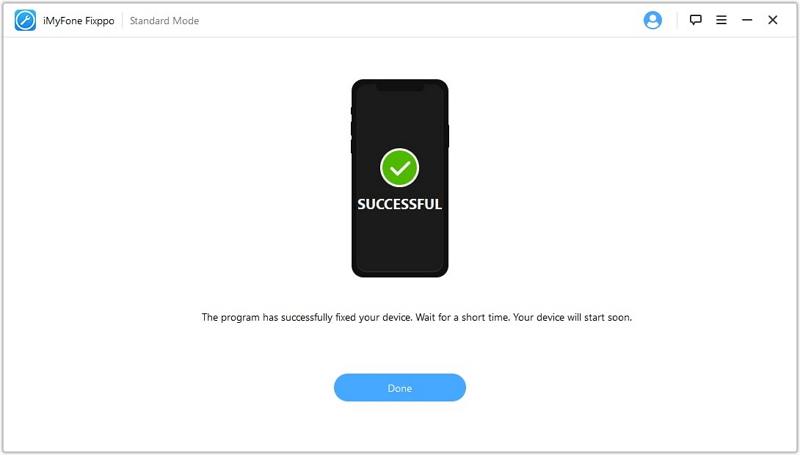 Whenever you face the touch screen not working issue on your iPhone 6, download iMyFone Fixppo from the official website and fix the issue within a few minutes.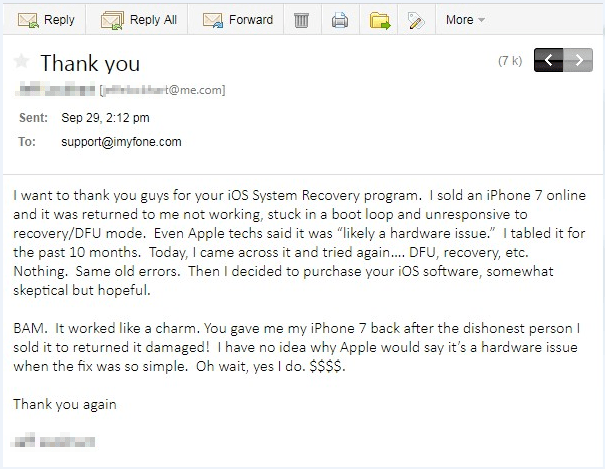 Way 2. Restore Your iPhone in Recovery Mode
Restoring your iPhone in recovery mode can also fix the issue. Follow the steps given below.
Step 1: Turn off your device. Press and hold the Home button. Connect your iPhone to the computer with iTunes running on it.
Step 2: When you see the message "Connect to iTunes", release the home button.
Step 3: iTunes will display a message saying that it detected the device in recovery mode and it will ask you to restore the device.
Step 4: Now exit the recovery mode by pressing and holding the home and power button until the screen turns black.
Step 5: Keep pressing the power button until the iPhone boots normally.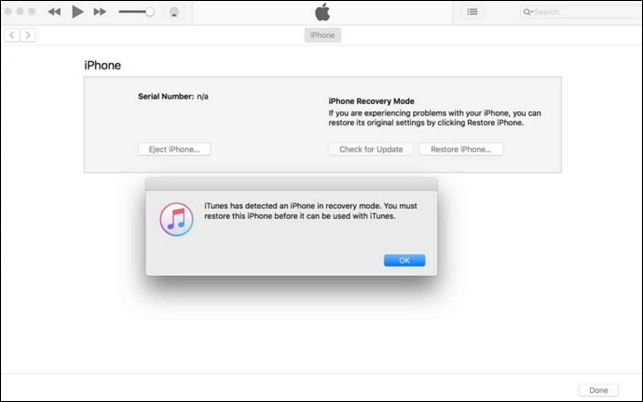 Way 3. Force Restart Your iPhone
You can also force restart your iPhone 6 to fix this issue.
Step 1: Press Volume Up button once.
Step 2: Press Volume Down button once.
Step 3: Now, press the Side button and hold it until the Apple logo is seen on your screen. This will force restart your iPhone 6.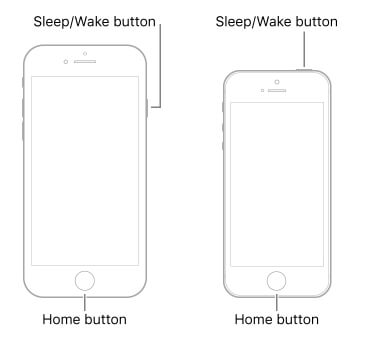 2. Fix iPhone 6 Touch Screen Not Working due to Hardware Issues
When the touch screen doesn't work properly, you cannot use it for completing your daily tasks. The iPhone 6 touch screen not working issue can also occur because of hardware issues when you have recently dropped your device.
So you need to contact the Apple support center if there is a hardware issue.
You can either call, message or email them about your issue and wait. If you call them, you can instantly ask for solutions. If there is a major problem, take it to the service center and get it repaired by a professional.
3. How to Avoid iPhone 6 Touch Screen Not Working Issue
In this part, you will learn how to avoid the iPhone 6 touch screen not working issue in future.
Way 1. Check Apps on iPhone
This problem may occur because of a problematic app on your device. So, keep checking on the app you download. If you find anything suspicious, delete the app immediately. You also make sure that the apps will be downloaded from a safe resource.
Step 1: Long-press on the app icon.
Step 2: You will see an (x) symbol. Tap on it and confirm to delete the app.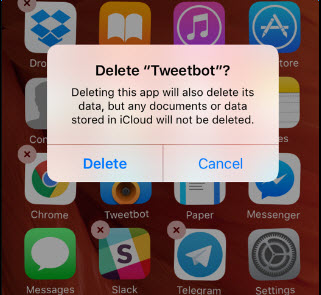 Way 2. Always Update iPhone to the Latest
Keep your iPhone up to date to avoid any software issues on your device.
Step 1: Open Settings and go to General -> Software Update.
Step 2: The iPhone will start searching for new updates. If there is an update available, download and install it on your device.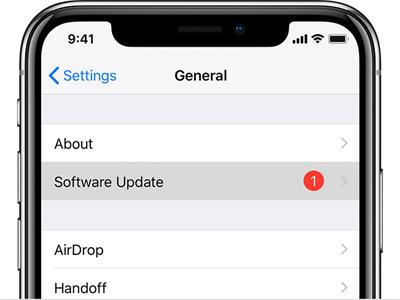 Way 3. Wipe Screen Regularly
The touch screen can be unresponsive if it is dirty or wet. Also, you cannot use the device if your hands are wet or dirty. So, clean the screen regularly.
Step 1: Take a soft cloth and wipe out any dirt or water on the screen.
Step 2: Do this regularly to avoid touch screen issues.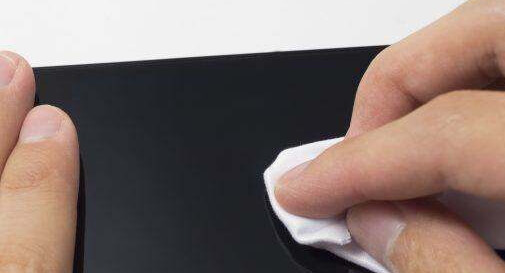 Conclusion
The iPhone 6 touch screen not working issue can be easily fixed using the methods given in this guide. If you need to fix this issue immediately and without any loss of data, try iMyFone Fixppo as your first choice. Keep in mind the tips to avoid the touch screen issues in future. For anything else related to this issue, you can contact us via the comment section.