The iPhone is an excellent device that has many features that make it a powerful tool for everyday use. However, there are times when an iPhone may not be working properly because of some bugs. These iPhone bugs range from being a minor annoyance to a major problem that requires a fix. Apple has addressed these problems in the latest iOS release, but it is always good to know what these bugs are and how they can be fixed.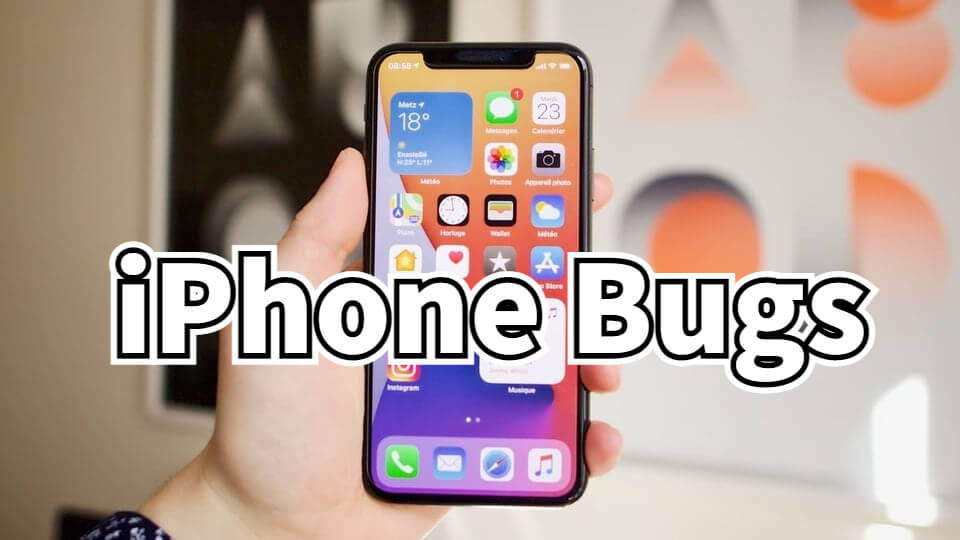 That's why we wrote this article, This article provides a list of the most common bugs found in iOS 16 and their respective fixes. Let's Begin.
Part 1: Top 10 Common iOS 16 Issues and Their Solutions
01

iPhone Apple Music Crashes
---
When connecting third-party Bluetooth devices or playing Hi-Res Lossless songs, Apple Music occasionally crashes. If you're using the beta, some Hi-Res songs may cause the Apple Music app to crash.
However, most users would be unaffected because the majority of the AM catalogue has that type of Hi-Res quality to 96 kHz but does not likely exceed the limitation that could cause Apple Music to crash.
02

iPhone 4G & 5G Network Might be Weak on Some Carriers
---
Actually, iOS has had this bug for quite some time. The primary issues are that the 4G network is slow, the 5G network is unresponsive, or the battery drains too quickly when using 5G. It is common among iPhone users, and this bug remains unresolved in iOS 16.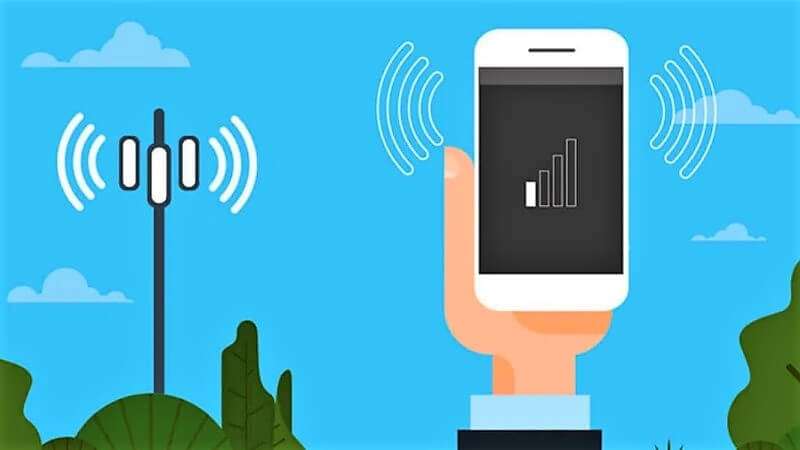 03

iPhone iTunes Cannot Run Required Files Missing
---
Before you can reinstall iTunes or install iTunes from the Microsoft Store, you may need to uninstall iTunes and any associated software components. This is a very unusual occurrence.
By default, any media purchased from the iTunes Store or music imported from CDs is saved in your computer's My Music folder. They will not be deleted if you uninstall iTunes.
04

iPhone Battery Percentage Not Showing When Charging on Lock Screen
---
Apple has been experiencing some problems with its latest iOS update which caused battery percentage to stop showing when charging on the lock screen. The bug was first reported by MacRumors and then confirmed by other users as well who were also facing this problem with their iPhones. As per reports, this bug only impacts iPhone XS, XS Max, XR, X, 8 Plus.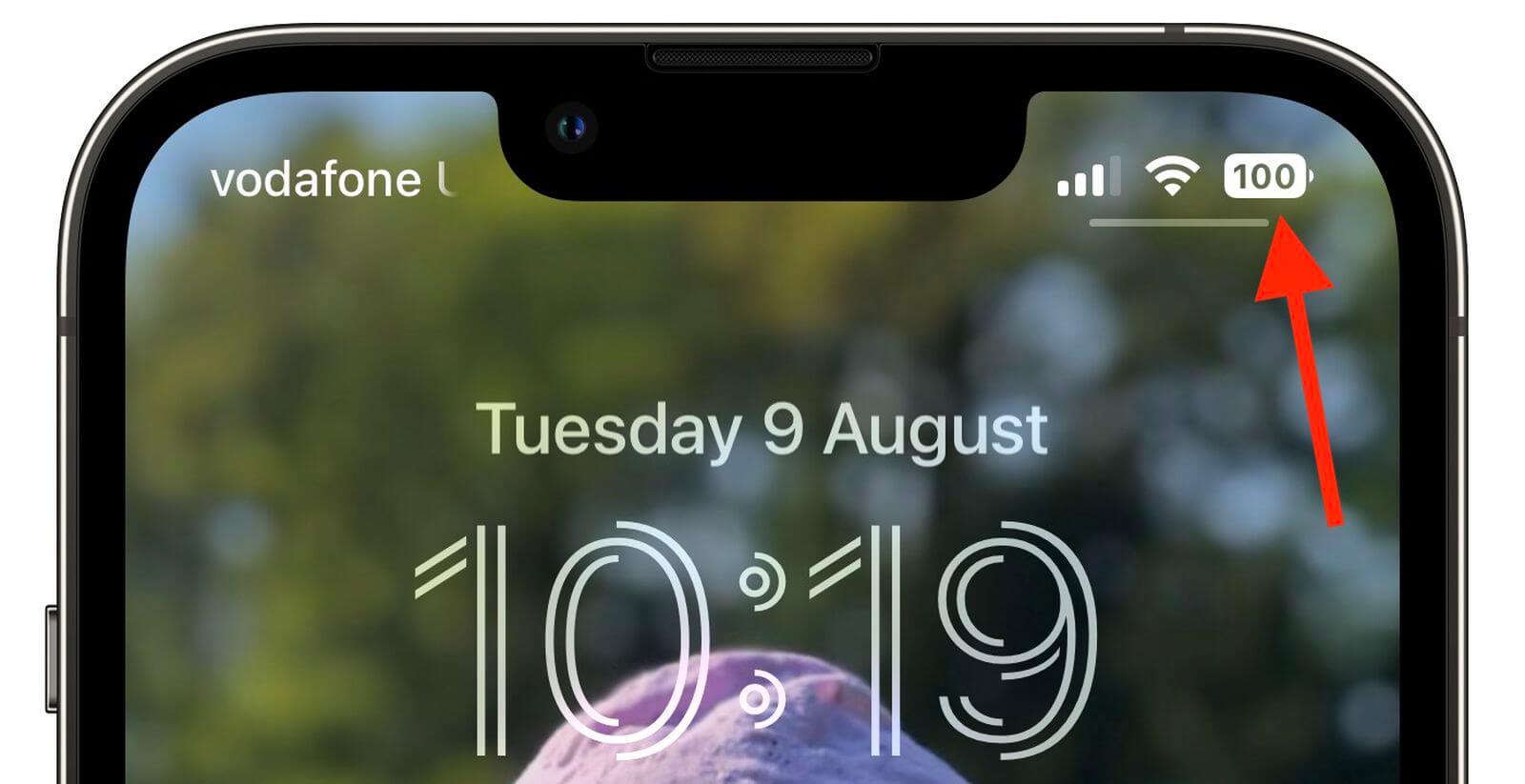 The good news is that this is a software problem that Apple is aware of and they are working on the issue. It is not a hardware issue and it will be fixed in future iOS updates.
05

iPhone Apps Keep Crashing in iOS 16
---
On iOS 16, some apps, including the banking app and the WhatsApp Business app, won't launch or keep crashing. The majority of these apps will be crucial and necessary in some situations, which makes them important. For example, when you have an online meeting with your clients or need to pay your bills, you don't want your apps to crash.
Part 2: Best Solutions to iPhone Problems in iOS 16
Your iPhone/iPad/iPod touch has been acting up lately? Your Apple TV is not working as it should? No worries! iMyFone Fixppo comes to the rescue with its one-click solution for resetting devices that are stuck in recovery mode, without the need of passwords. There's no better way to fix your device and upgrade to the latest iOS version without going through the tedious process of jailbreaking.
From crashing apps to a frozen UI and other issues, Fixppo can fix your iphone in no time. In just 5 minutes, Fixppo will diagnose your problem and provide you with professional solutions to fix it.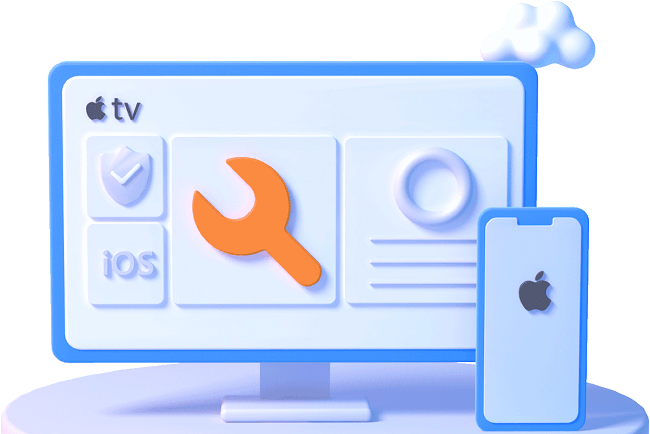 iMyFone Fixppo
iMyFone Fixppo can help you solve various kinds of iOS issues. It supports all iOS version and iDevice!
See how to fix iOS system with iMyFone Fixppo
Step 1: Install and launch iMyFone iOS System Recovery on your computer. Connect your iPhone through a lightning cable and click the 'Standard Mode' button.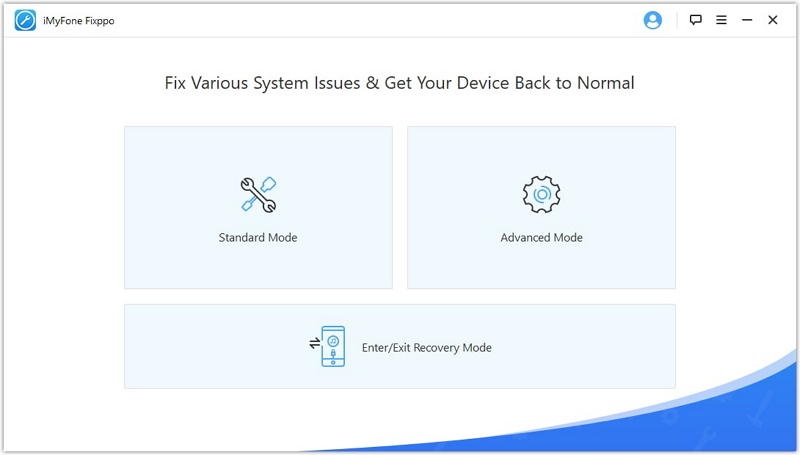 Step 2: When you select the mode, the software will then prompt you to enter the DFU mode with your iPhone. Just look at the onscreen instructions and follow them to put your device in DFU mode.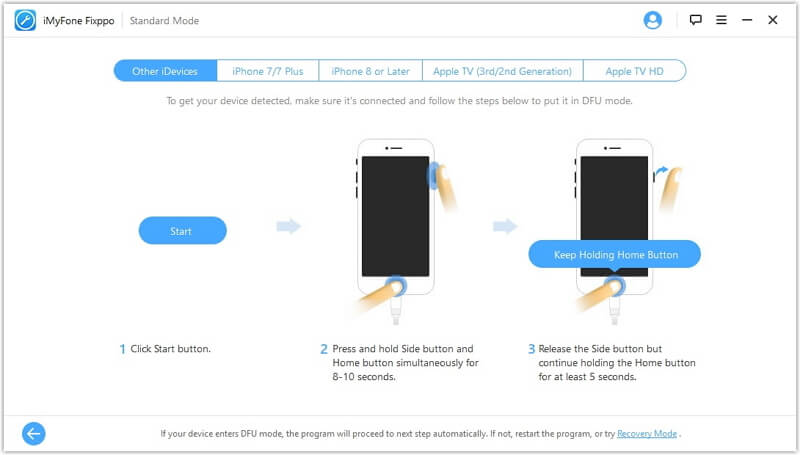 Step 3: After this, your device will be successfully detected by the program. You need to confirm the device information and tap the 'Download' button to begin downloading the latest firmware.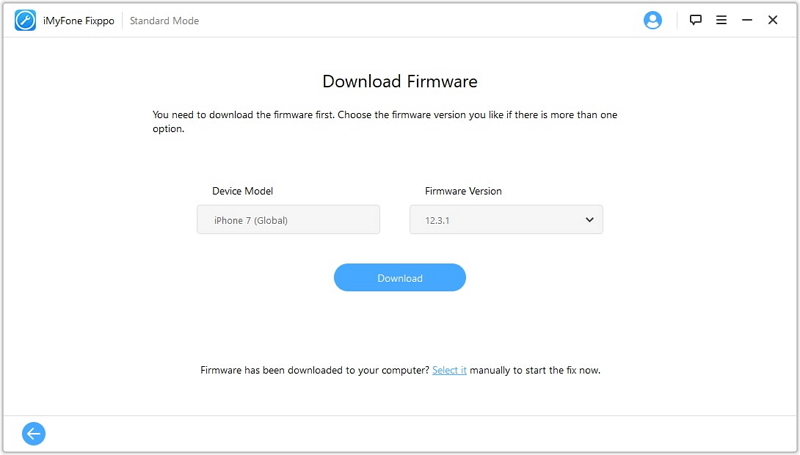 Once the firmware is installed on your iPhone, tap the 'Start to Fix' button. Your iPhone will get automatically repaired thereafter and the text sound will be working normally.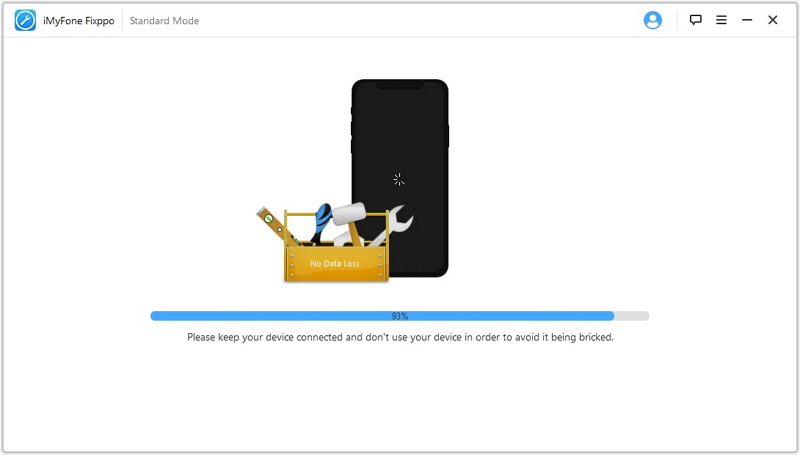 Part 3: Top iPhone Bugs after Update with Solutions in iOS 16
01

iOS 16 "Could Not Activate iPhone"
---
After updating to iOS 16, did you receive the error message "Unable to Activate", "Could Not Activate iPhone", "Activation Error", or "We are unable to continue with your activation at this time"? This can happen for a variety of reasons, the majority of which are related to the Wi-Fi connection and the Apple Server. If you can't activate your iPhone after the iOS 16 update, here's how.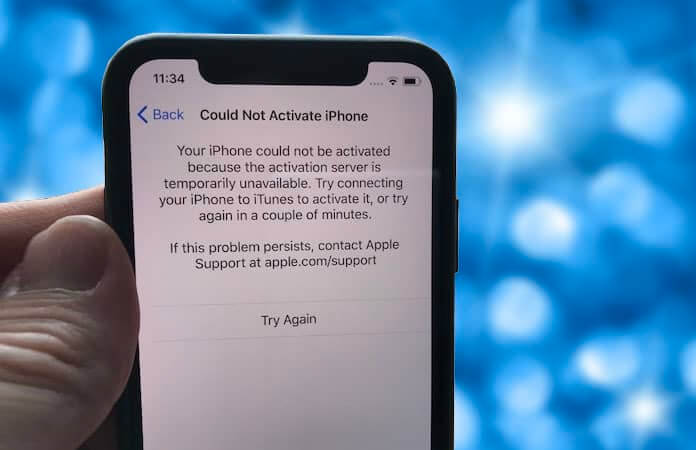 Wait and try again. Apple's activation servers may be overwhelmed after the release of a new iOS version, so wait a few minutes before trying again. Apart from that, Ensure that your SIM card is properly inserted and that your iPhone's network connection is strong.
02

Wi-Fi Issues after iOS 16 Update
---
The iOS 16 update has been a mixed bag for many users. The update has been causing Wi-Fi issues for some people. If you are having Wi-Fi problems, here are some troubleshooting steps that you can try.
Restart your device and router.
Verify that the router is broadcasting the right type of signal.
Turn off Bluetooth and AirDrop on your device.
Reset network settings on your iOS device.
oForget the Wi-Fi network and reconnect to it again.
03

iPhone Won't Charge after iOS 16 Update
---
There are many reasons why an iPhone won't charge. And one of the most common reasons is that the charger is not working. The iPhone will not charge if the charger is broken or it has been damaged in some way.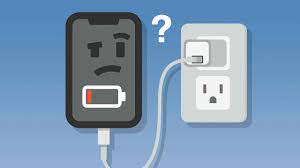 The first thing to do when your iPhone won't charge after iOS 16 update is to check if your charger works properly and there is no damage to it. If you have a spare charger, try using that one and see if it charges your phone. If you don't have a spare charger, then try charging the phone with a computer or laptop USB port or with another device that uses a USB cable for charging.
If none of these options work, then you may need to replace your battery with a new one.
04

iOS 16 Slowing Down/Laggy/Freezing
---
iOS 16 is a great update, but sometimes it can slow down your iPhone. Let's discuss how to fix it.
1

Restarting your iPhone
If your phone is running slow and you don't know why, try restarting the device by pressing the power button and holding it down for 10 seconds before releasing. This will clear out any temporary files that are causing lag on your phone.
2

Check App Usage
If you have too many apps running in the background, this can cause iOS 16 to slow down or freeze up on you. To check which apps are running in the background, go to Settings -> General -> Background App Refresh -> Select All Apps -> Turn Off Background App Refresh
05

AirPods Connection Unsuccessful on iOS 16
---
Connecting AirPods to your device should be one of the simplest tasks, but this is not the case for some users who are unable to connect AirPods to iPhone. If you are experiencing the same problem, you can resolve it by turning off your iPhone's Bluetooth, then turning it back on and reconnecting the AirPods.
Conclusion
The iPhone has been a highly sought after device for many years. It has been the symbol of innovation and excellence in the mobile industry. Apple has done a great job with this device, but it is not perfect because of the above-mentioned bugs.
To avoid these bugs, you must have the latest version of iOS and install updates when they come out. Use iMyFone Fixppo otherwise, which is the best and most effective solution for all iPhone bugs. This way, you can avoid any possible bugs and keep our devices running smoothly.