You just dropped your iPhone and now the screen is broken? We can understand how frustrating it really is. What's worse, the situation becomes miserable when you have never backed up your iPhone and have no clue about how to backup iPhone if screen is smashed and you are not allowed to operate it anymore! Don't get flurried as we have got you covered with different solutions to help you unlock iPhone with broken screen and get it backed up. Curious? Read further and discover them on your own. These solutions are not guaranteed workable for everybody, but they are worth trying.
2 Situations When You Want to Backup Your Broken iPhone
If You Have Trusted a Computer Before
In the past you may have connected your iPhone to your computer and may have tapped the 'Trust' button on your iPhone when it asked you to whether 'Trust this Computer' or not. If that is the case, then you are really lucky! You need not to worry about the backing up your data as you can simply connect it to iTunes on your Trusted Computer and then perform the regular backup steps. Here are the steps for your convenience:
Launch the updates iTunes version on your computer and establish connection of your iPhone with it.
Now, tap the iPhone icon from the top left, and then you will see the screen below.
Next, under the 'Backups' section, select 'This Computer' and then hit on 'Back Up Now' button to start backing up the complete data of your broken iPhone.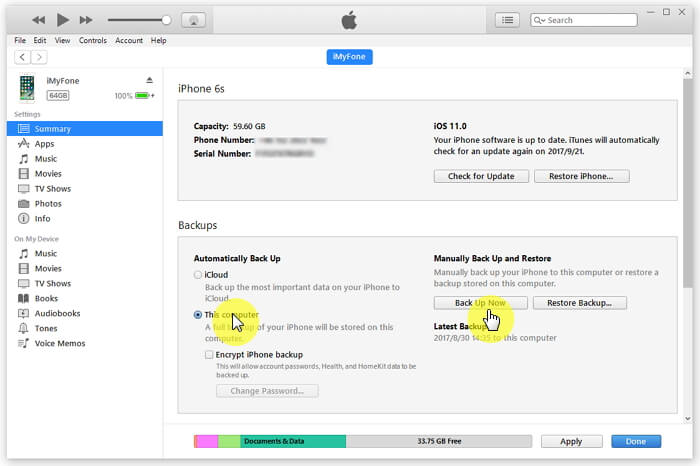 It seems this method sometimes doesn't work for some iOS devices or iOS versions. We recommend that you try the tool we will introduce below.
A Useful Tip
Performing backup with iTunes has certain limitations that may not be ideal for you sometime. For example, iTunes never allows you to make backup or restore your data selectively depending on your requirements or do not offers the privilege to view your backup files. You would have to backup or restore your entire data every time.
We have a perfect solution for you in this case, it is iMyFone D-Port Pro, a powerful software that helps you to make backup of your data or restore your data to your iPhone selectively. Furthermore, with this tool you can preview and select the preferred data depending upon your needs prior to initiating the restore operation. Also, more than 18 types of data can be selectively exported from your iOS device using this software. In addition, using iMyFone D-Port Pro you can download and extract data from your iCloud backup or iTunes backup files. Even when you don't have the iPhone handy, or it's in-accessible due to a broken screen you still can access iCloud and iTunes data. You can just download the free trial version now and backup a particular app now. The backup feature is completely free.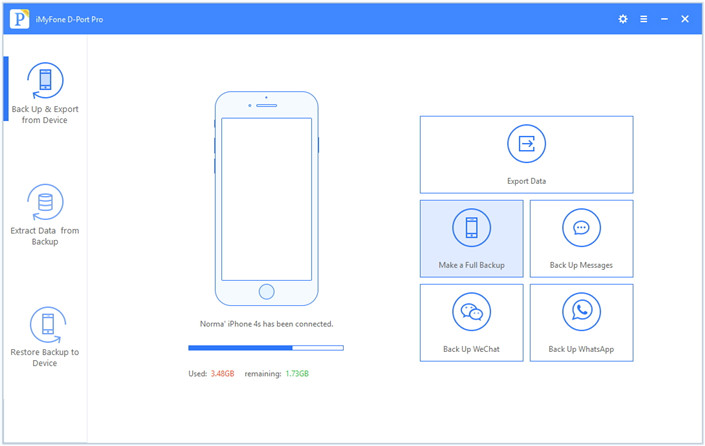 If You Have Never Trusted any Computer Before
To backup your iPhone to a computer using iTunes, you need to trust that computer. Unless you enable the 'Trust This Computer' option before on your iPhone for the computer, you won't be able to connect or carry out any operation. An unresponsive or broken screen seldom allows you to access the device properly. You will find it tough to unlock the screen by entering password, don't mention trusting the computer on iPhone. You must be wondering how to make it without touch screen. Here is a way out for you. Below we have mentioned the detailed process to help you backup iPhone with unresponsive/broken screen. This method has been proved helpful by many people. Let's explore it out now.
Step 1. Unlock iPhone using USB Keyboard without Touch Screen
Use a lightning to USB camera adapter to connect iPhone with an usb keyboard, then you can unlock your iPhone by entering the password on your USB keyboard. We recommend you a try some different keyboards until one works. The keyboard won't work if it has additional USB ports on it because it will draw too much power.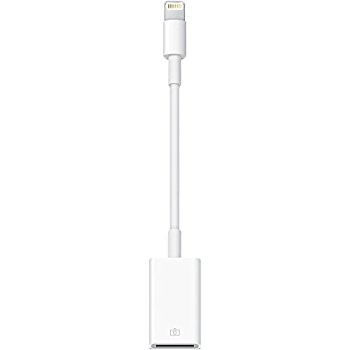 Step 2. Pair iPhone with a Bluetooth Keyboard
When connecting it to the computer, here comes another problem. You need to trust the computer on your iPhone however you cannot contact 2 USB to your iPhone. Now make sure that you are on a network and Siri is enabled, and then follow the instruction below to pair your iPhone with a bluetooth keyboard. In this way, you will be able to trust your computer later.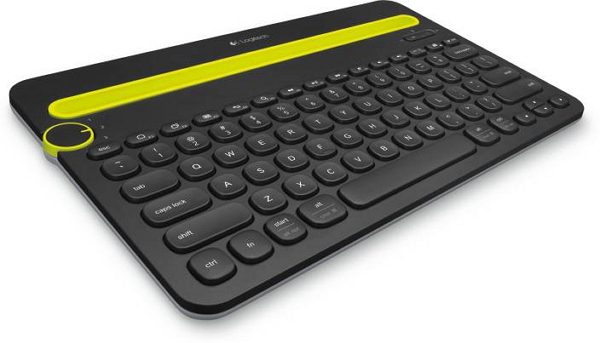 Connect your iPhone to your USB keyboard again using Lightning to USB camera adapter if they are not connected now. Tell Siri "Turn on VoiceOver", and then use the arrow keys to navigate through Settings. Go to Bluetooth and pair your iPhone with a Bluetooth keyboard. Please check this link to know how to you can navigate the screen using the keyboard with the help of VoiceOver.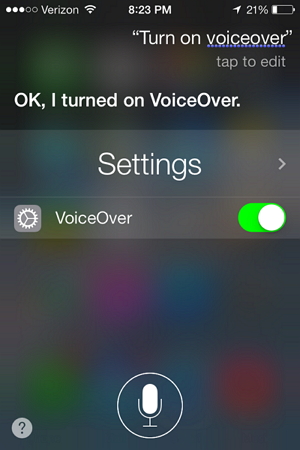 Step 3. Trust Your Computer using Bluetooth Keyboard and Backup iPhone Now
Once bluetooth keyboard is paired to your iPhone, plug your iPhone into the computer using a USB cable. When the dialog box asking you to trust the computer comes up, use the bluetooth keyboard to navigate and select the Trust button. Now you are able to back up your iPhone as usual.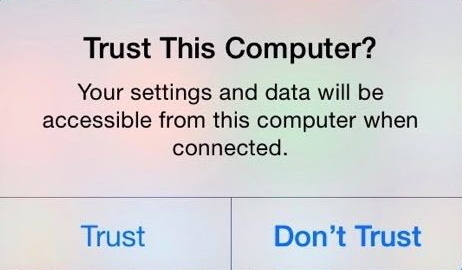 Note
Based on the above steps, if you want to backup your iPhone when the screen is broken, you have to make sure that Siri is enabled and you can use VoiceOver on your iPhone. Otherwise, this method won't work.