Due to the excessive use of WhatsApp, it has become common to learn customization of an account. Many people want to learn how to hide online on WhatsApp while some other want to appear offline on WhatsApp.
Are you looking for such queries over the internet? Don't worry! We have covered this problem for you and here with the complete guide for different techniques of this application. In this article, we will show you how to hide online status in WhatsApp while chatting.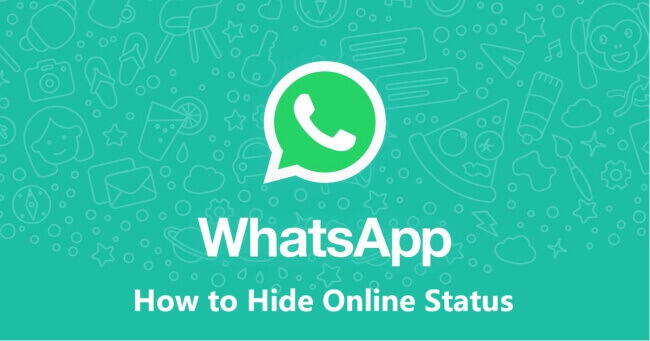 Why Do You Need to Hide Your Online Status on WhatsApp
When you are using WhatsApp and have turned on your Wi-Fi, you will get a label of online shown just under your name. This is called online status from which anyone can get an idea of whether you are available or not.
Generally, you might have any of the following reasons that encourage hiding online status on WhatsApp:
Avoiding notifications or messages at specific times like while taking a rest or working.
Reply to people when you feel comfortable without hurting them.
Keep your online time secret from all your contacts.
You don't want to connect to a person and want to show that you are unavailable right now.
You may want to enjoy your life in your own space and want to get a privacy barrier even while using WhatsApp, keep reading and find how to hide WhatsApp online status.
Way 1: Hide Last Seen Visibility Status in WhatsApp
To keep yourself safe after hiding online status, you also need to learn how to hide 'Last Seen' in WhatsApp. It allows you to show the originality in this task and the opponent will actually get that you are offline or busy in your work.
The process to turn off your last seen display from your account is not a complicated task. But you have to be stuck with the following process to complete it.
Let's have a look at the following steps to accomplish this process with confidence.
Open WhatsApp on your phone and log in to your account.
You will get an option of settings (Check top bar and tap on three dots for Android mobile or look at the bottom bar for iPhone). Tap on the Settings option.
Go to Account settings and click on it.
You will see multiple options there. Just hit the "Privacy" section.
Tap on "Last seen" available on the top of new window.
Choose according to your preferences and hide your last seen from all the WhatsApp users by clicking on the "Nobody" option.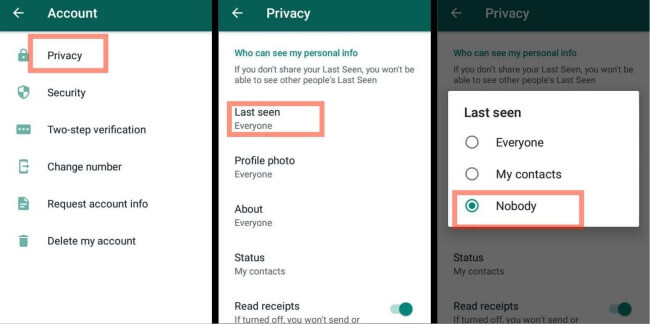 This is all you have to do for turning off your last seen and try to show that you were not available on WhatsApp for a longer time.
Way 2: Turn Off Read Receipts in WhatsApp While Chatting
WhatsApp has a lot of hidden features to preserve users' privacy sector. It allows a person to keep his activity confidential from other people.
A huge proportion of users don't want others to know what they are doing. For this task, they do not want to send a reply to others' messages, they wanna keep their movement on WhatsApp secretly. But if you have opened a conversation by mistake, it will show a blue tick on all messages you have received.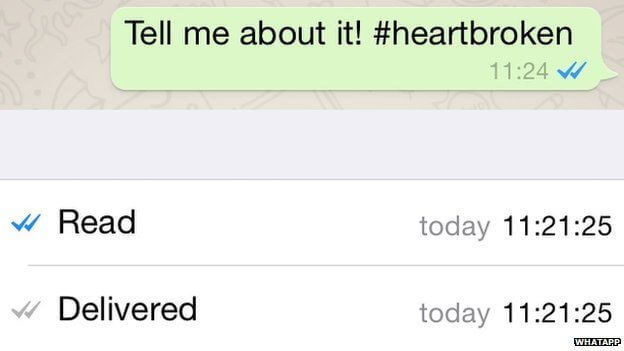 In turn, others will get to know that you had come online for a while and went away without replying to them.
Let's learn how you can turn off blue ticks read receipts for appearing offline on WhatsApp all the time.
Go to settings of your account (Tap on three dots for Android or look at the bottom bar for iPhone).
Check the "Account settings" and tap on it.
Open Privacy settings by clicking the top-most button.
Scroll down your screen to get the "Read Receipts" option.
Toggle off the button available in front of this section.
A notification box will pop up, just tap on the "OK" button.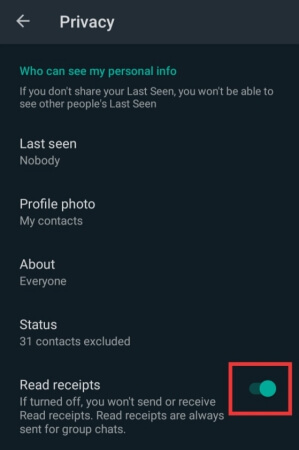 Turn off read receipts is a way to hide blue ticks and keep your activity private on WhatsApp.
Way 3: Hide Reply Status to Appear Offline on WhatsApp
Have you ever changed your mind while replying to someone? It happens a lot while communicating with someone via WhatsApp. Whenever you start typing, it will show on the others' screen. In this way, someone will come to know that you are going to send him a reply.
It will be a one-way move that means you can't move back now because it will hurt the person. Do you want to hide typing status on WhatsApp and chat with anyone in your selected time frame.
Here we list some methods to help you hide your reply status or typing status to appear offline.
Use Third-Party Applications to Hide Typing Status
Unfortunately, there is no way with which you can complete this task or hide typing status on official WhatsApp. But you can use a third-party application to customize your privacy settings and enjoy secure browsing of this tool.
You can download GB WhatsApp or DirectChat directly from Google Play Store and install them on your phone as these are considered the best and secure applications from the entire list.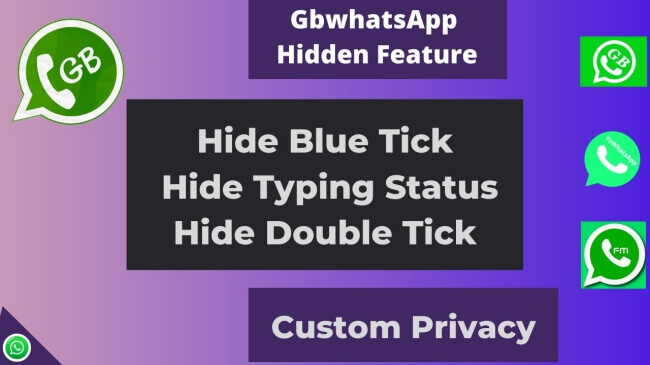 They will help you a lot in the customization of the privacy settings of your account.
Turn on Airplane Mode
Many users find it hard to install a third-party application on their phones as they consider it a harmful effect. So, we also find some easy alternatives to help you hide your reply status or typing status from your contact.
The very first method that is considered the best for this task is turning on phone Airplane mode.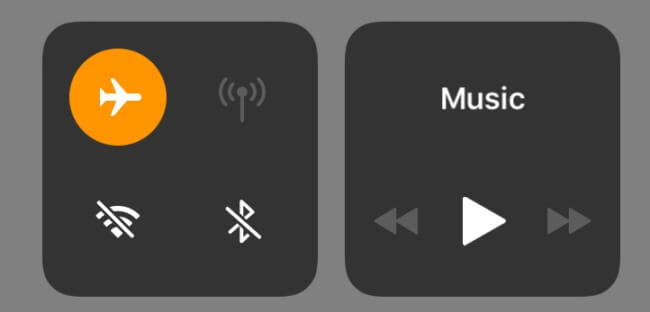 Here are simple steps to hide reply status on WhatsApp by turning on Airplane mode:
Turn on your phone Airplane mode.
Check messages or reply to anyone on your WhatsApp contact list and hit on 'Send'.
Turn off Airplane mode. It will not show that you are online and will also hide your typing status, others can receive your message as well.
WhatsApp will not work when there is no internet connection, so when you are using WhatsApp and want to check all your unread messages in a stealth status, you only need to turn on this function.
Check Messages Directly from The Notification Bar
In order to read, view, or listen to others without going online in WhatsApp, you should enable WhatsApp notification first.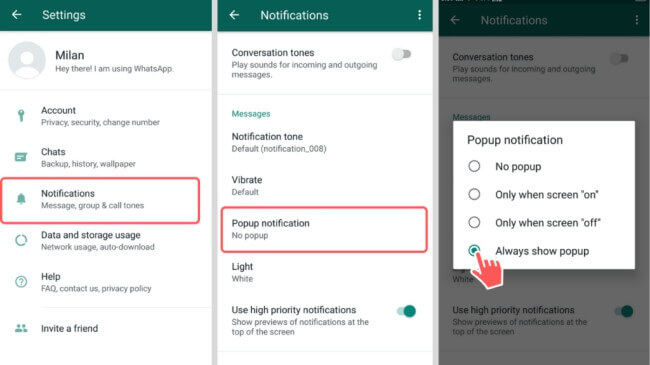 Then, you will find that it is pretty simple for you to read message secretly from that notification bar and reply someone directly without representing your typing status.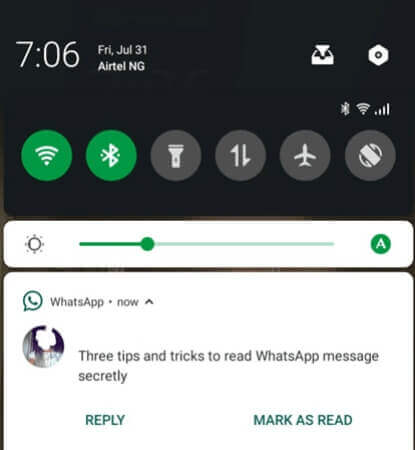 Note
Remember: If you reply directly from that popup screen, it just hide your read or typing status but will show your online status to the contact.
Way 4: Block Contacts You are Avoiding on WhatsApp
If you have some specific contacts from whom you want to hide your activity status, then you can block those users. Block contacts not only stopping the user from being able to see your last online status, but also stop them sending message to you. If you have blocked contacts who are dear to you, it might show bad outcomes when they come to know.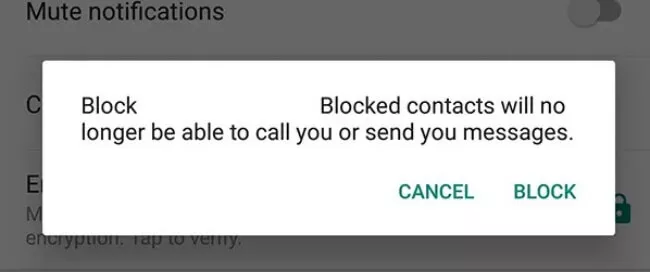 Anyhow, you have to follow some steps to block contacts from your WhatsApp and keep them away from your social networking life.
Open your WhatsApp and go to settings.
Click on "Account setting" and open the privacy section now.
Scroll down your screen to get the "Blocked contact" option.
By clicking on it, you will get a list of blocked contacts.
By clicking the "Add" button, you can add any of your contacts.
In this way, you can block any contacts from your WhatsApp to keep hiding your activity.
Bonus. Recover WhatsApp Messages with Advanced Tool
If unfortunately you lost some important messages or contacts of WhatsApp as a result of any ways. Don't worry! You can find them from backup or use advanced tool, iMyFone ChatsBack. iMyFone ChatsBack is a powerful recovery tool that fulfills all recovery needs of WhatsApp.
The features of ChatsBack
Recover WhatsApp data in any scenario: Accidental Deletion, System Crash/Update, Factory Reset, Device Locked and etc.
Support several WhatsApp File Types: Chats, Photos, Videos, Audio, Contacts, Files.
Recover WhatsApp Data from iOS/Android Devices without Backup.
How to use ChatsBack to recover WhatsApp messages
Step.1 Connect your Android phone or iPhone to the Windows, select the recovery mode Device Storage.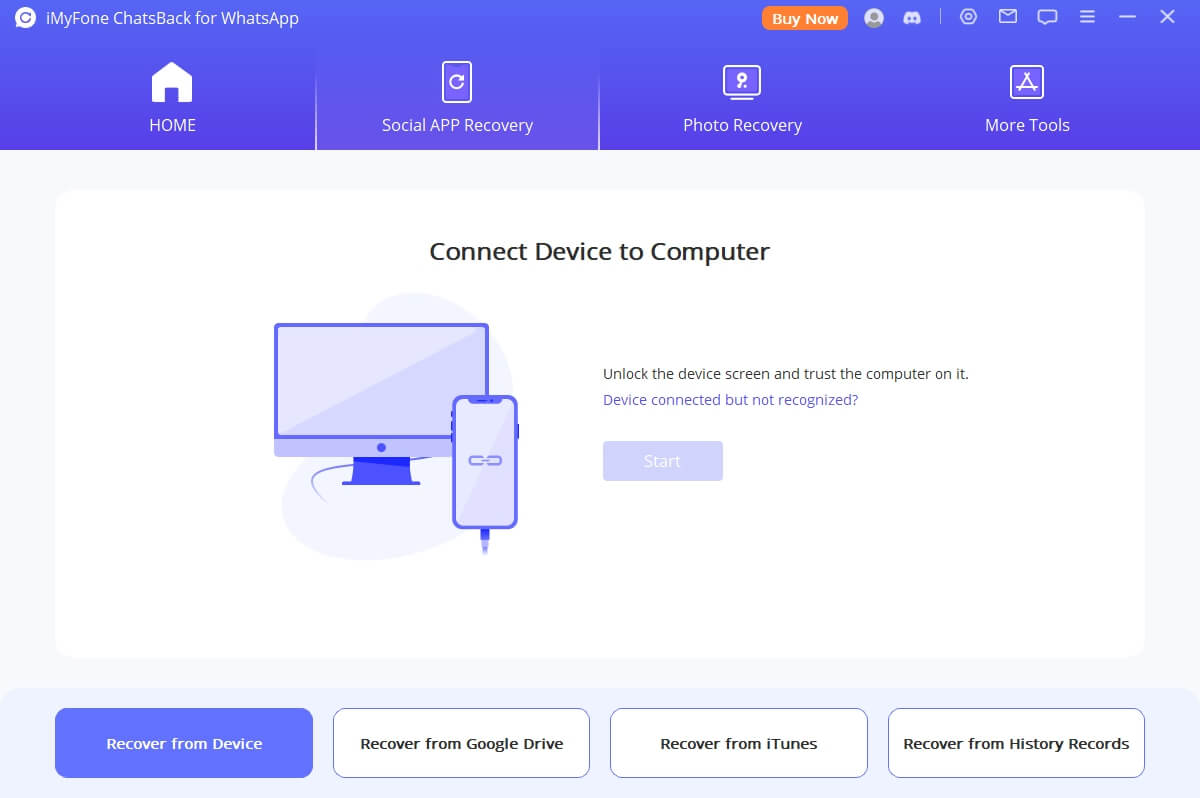 Step.2 Choose start button to scan data. After scanning, click files you wish to restore. Don't worry about your privacy safety, the software will be 100% guaranteed your personal data.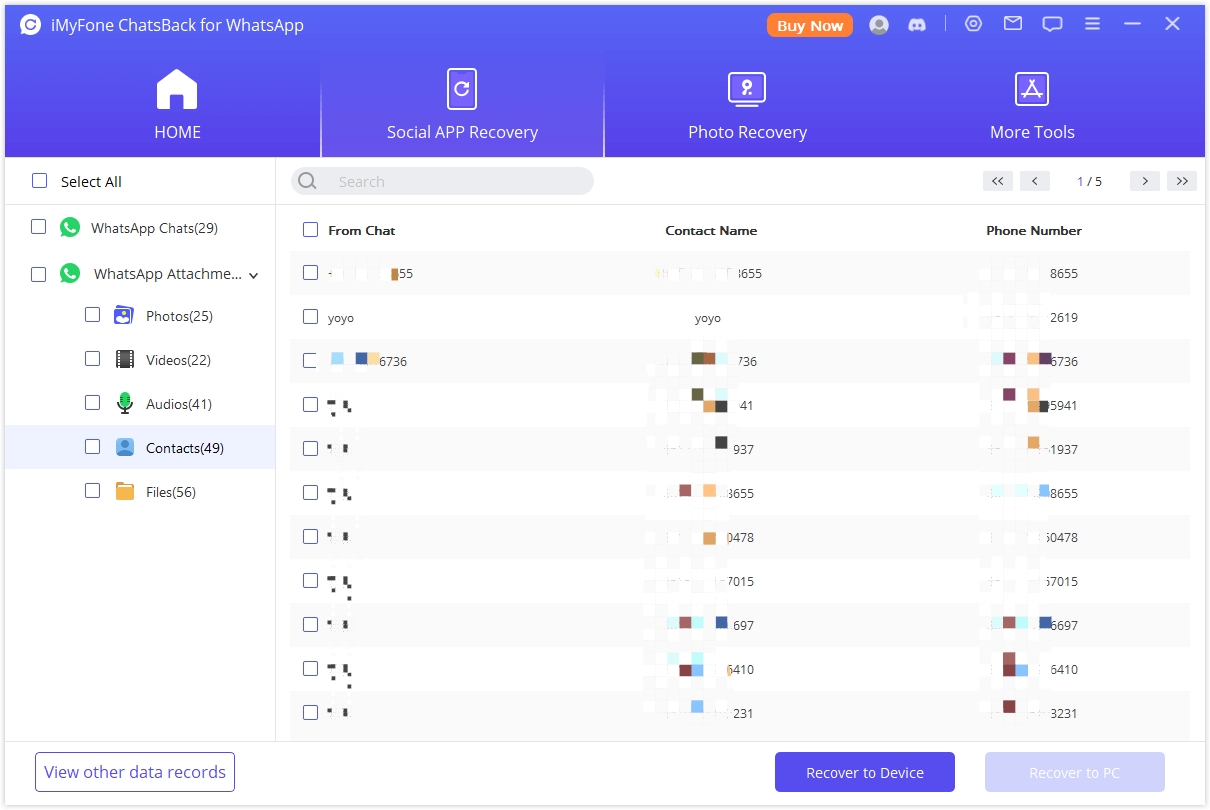 FAQs about WhatsApp Online Status
1

If I turn off my 'Last Seen' status, can users still see that I'm online?
The answer of this question is absolutely "Yes". It's important to understand that your 'Last Seen' status tells users the last time that you used WhatsApp while the 'Online' status shows that you are currently using the app.
2

How can I chat on WhatsApp without showing online?
You need to hide your online status with a simple process as mentioned above. It will not take more than five minutes to do this task and remain offline for everyone. Just follow the above process and you will be on to do chat without showing online.
3

How can I read messages without blue ticks?
For this task, you need to go to settings and turn off read receipts. It will turn off a blue tick from your WhatsApp and you can read messages without showing any activity. You can complete this task by following the above process of hiding read receipts.
4

When I block someone on WhatsApp do they know?
The person will not come to know either you have blocked them or not unless he has sent you a message. When his message will not be delivered for many days, he might get an idea that you have blocked him on WhatsApp. Also, he can get an idea about this factor when he won't get your profile picture visible for many days. Overall, he will not get any notification to get to know about such activity from your side.
Final Words
By using the above process, you can easily hide your online status, typing status, and reply status from any person. In turn, you won't have to worry about your privacy on WhatsApp. In order to hide online status on WhatsApp and protect your privacy, you only need to follow your concerned ways step by step. In case you lost WhatsAPP messages, the advanced software will help you retrieve them from iPhone/Android devices without backup.