Many people get their iPhone bricked when updating to iOS 14. It also happens sometimes that your iPhone gets bricked when you are using it just for your daily use. You might get the question: how you get a bricked iPhone and how to unbrick iPhone?
There can be many reasons for getting a bricked iPhone. It happens when you do something accidentally without knowing the right process of doing it on your iPhone. Or the process is not supposed to do and you do it, so your iPhone gets bricked. Some possible reasons can be that you download an app or something from the malicious website which bricked your iPhone, you interrupt any software update (for example, iOS 14 update) or power off during an update, or too many apps on your iPhone are working so that the system can not run normally.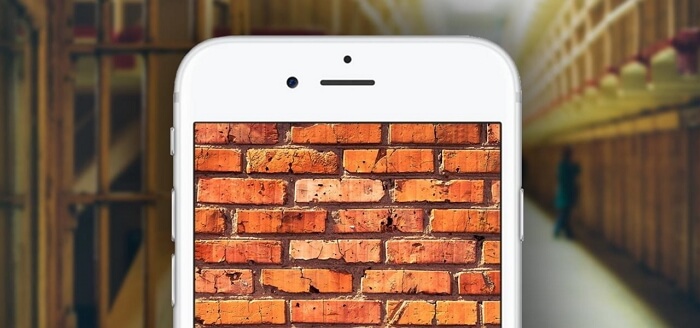 Bricked iPhone is not a big issue so you can fix the problem by yourself at home. There is no need of getting nervous and wasting your time by going to any technician. You unbrick your iPhone by some simple search on the internet by yourself. Remember that always use a trusted source of information and follow the instruction, and then you can unbrick your iPhone.
1. Hard Reset
Hard reset is a frequently used solution for many iPhone problems. Little problems can be quickly resolved in this way. We also recommend you try this tip when your iPhone is bricked. Here are the easy steps for you to do a hard reset.
1. Press and hold both the Sleep/Wake and Home buttons at the same time.
2. Keep for about 10 seconds until you see the Apple logo. Then you can release both buttons.
3. Your phone will restart normally and be back on the home screen.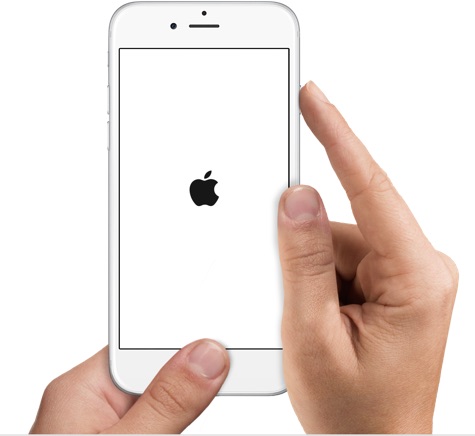 2. Fix Your Bricked iPhone without Losing Data
Many people unbrick their iPhone with iTunes, but when you go to unbrick your iPhone using iTunes, you have to erase your internal data. So it is better to opt for some other tools to unbrick your iPhone without data loss. Here we introduce a third-party tool iMyFone D-Back to get your iPhone unbricked.
What Is iMyFone D-Back?
iMyFone D-Back is a data recovery tool coming with a feature of "Fix iOS System". You can use it to recover various types of data or rescue your iPhone from the problems like being stuck in recovery mode, DFU mode, Apple Logo, black screen, white screen, and other issues. Here are some features of iMyFone D-Back:
Key Features:
The feature "Fix iOS System" comes with 3 options. It makes it possible to fix your iOS system without losing the data on your iPhone. You can turn to this program if there are problems like restarting loop, black screen, white screen and so on.
It supports the data recovery of more than 20 file types including photos, messages, notes, and the data of the third-party apps like WhatsApp, WeChat, Kik, Safari history and more.
It supports all iOS devices even the newest  iPhone 12 and all iOS versions including iOS 14. And your personal data will be safe.
It is easy to use and has a simple interface.
How to Use D-Back to Unbrick iPhone
Here are the steps that you can follow to use the function "Fix iOS System" of iMyFone D-Back.
Steps 1: Choose the Fix iOS System feature
Launch the iMyFone D-Back on your computer and click on "Fix iOS System" from the left side of the main window and click on "Standard Mode".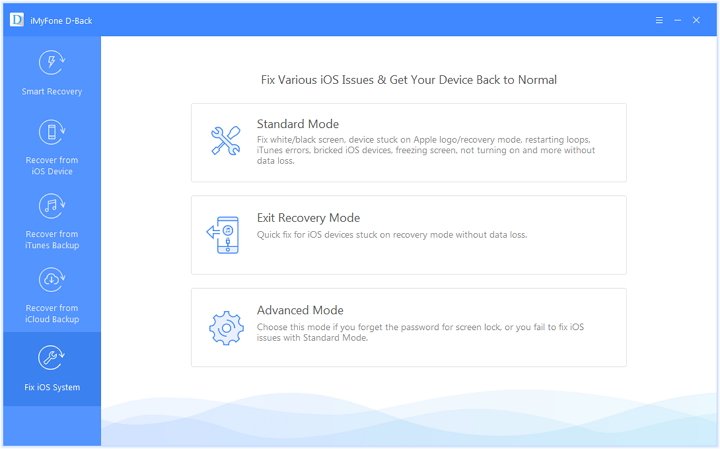 Then connect your iPhone using a USB cable and follow the instruction to pur your device into DFU mode or recovery mode.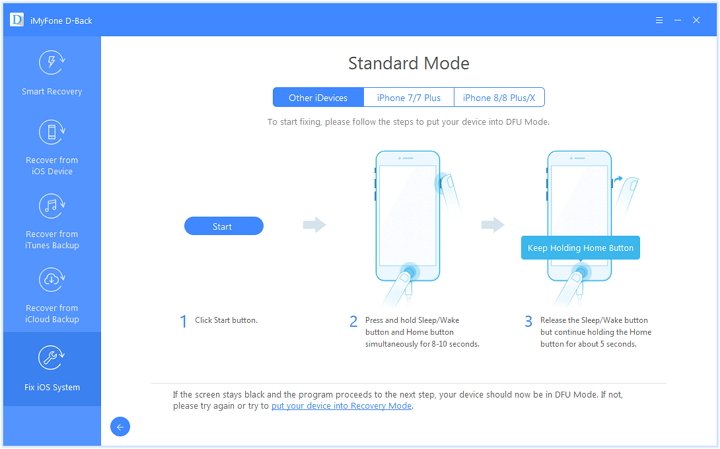 Steps 2:  Download firmware
When the iOS on your device is a malfunction, you need new firmware to fix the problem. Once the device model is detected, click on "Download" to get the latest firmware.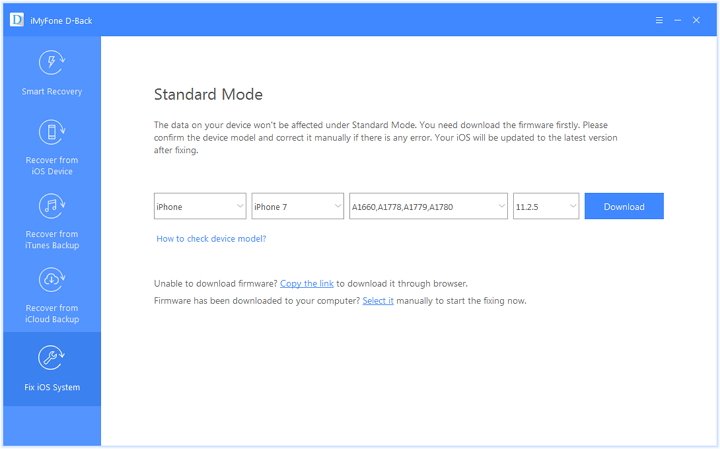 Steps 3: Fix your iOS system to normal
When the firmware download is completed, click "Start to Fix" and then it will begin to repair your device. After it finishes fixing your device, your device will start normally.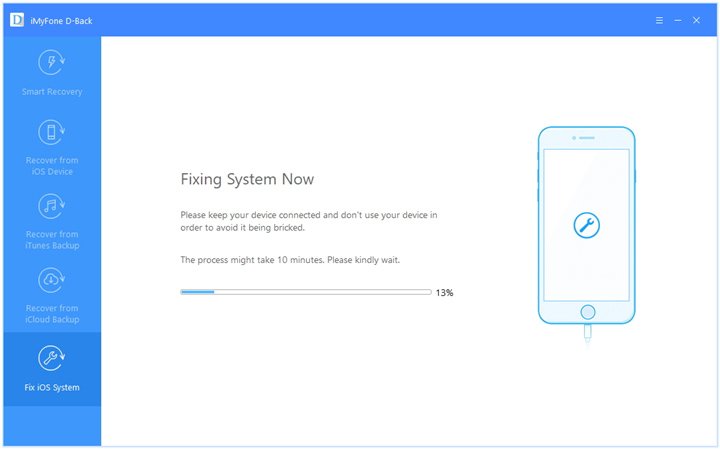 Unplug the device when the process finishes. Your iPhone is ready to use.
There are several ways to unbrick your iPhone. If you are afraid of losing data, you can try iMyFone D-Back (compatible with iOS 14 and iPhone 12). If all the above ways are not working, you will need to turn to the Apple Store for help.
3. Restore with iTunes to Unbrick iPhone
Apple provides the restore function through iTunes for users. You can restore your iPhone to factory settings if the hard reset doesn't work. Here are the steps you should follow when you choose this way:
1. Connect your iPhone to your computer with a USB cable.
2. Run iTunes on your computer and click the iPhone icon at the top of iTunes once your iPhone is detected.
3. Click the Restore iPhone button on the right side of the screen.

4. Click the Restore button in the pop-up window that appears.
5. Wait for your iPhone to restore to factory settings.
Please kindly note that all the existing data will be deleted if you use this method to unbrick the iPhone.