In a conference, we learned about a new security feature added to the iOS 14. It is a new notification that tells you if the app is trying to read your clipboard.  After the iOS 14 reveals clipboard snooping, things have changed for the users. They realized that privacy snooping on iPhone is seriously than our imagination.
SO, with a sense of protecting their user-base, Apple has introduced this new feature.  Let's check out the more about this feature and how to protect iPhone privacy better in the article below.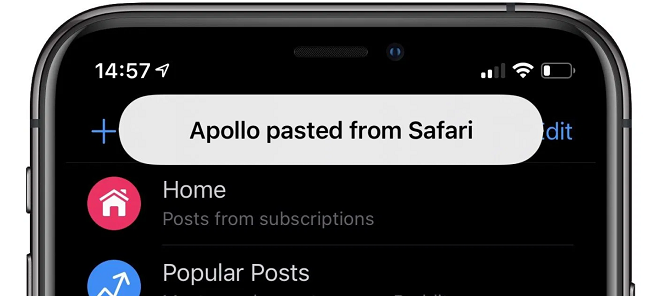 Part 1. Know the iOS 14 Clipboard Notification Feature
Apple has added a new banner alert to iOS 14 that lets users know if an app is pasting from the clipboard and therefore able to read the clipboard's contents. Apple revealed many popular apps like Tiktok, Viber, Reddit, PUBG Mobile and other more than 40 apps.  
All these apps copying clipboard content have been doing so surreptitiously. They've been tough to spot. The issue underscores what an important update the new warning in iOS 14 is, and Apple plans to credit the researchers for being the impetus for the new notification.
Over - exposure of personal data is very risky, and the iOS 14 clipboard notification feature greatly raised the awareness of iPhone privacy protection.  Now let's go to the following part on how to protect iPhone data better with some useful tips. 
Part 2. How to Protect iPhone Privacy in Daily Use – 5 Tips
The iOS 14 clipboard snooping notification can just notify you which apps are using your data but not prevent them from being used. If you don't take steps immediately, there would be no such thing as privacy for you. So, what do you do to protect your privacy? Well, we have some tips they will be helpful.
1. Review Your Installed Apps
Again, to prevent the leak of your private information, take time to check every installed app on your iPhone. Remove the ones that are not being used.
Step #1: On the Home Screen, long press on the app icons.
Step #2: Or, you can go to 'Settings' and tap on 'General'.
Step #3: Go to 'Storage & iCloud Usage' and tap on 'Manage Storage'.  Try to remove the unnecessary app as soon as possible.
2. Don't Show Notifications in the Lock Screen for Sensitive Apps
Even after your iPhone is stolen, the private messages can be seen by others as notification on the lock screen. This function was initially introduced as it was convenient for the users. But now, it seems like it is being used to snoop into your private life.
Step #1: Open your iPhone and navigate to 'Settings'.
Step #2: Tap on 'Notifications', then tap on the app name.
Step #3: 'Show on Lock Screen' will be listed on the menu, you can toggle the switch to turn it off.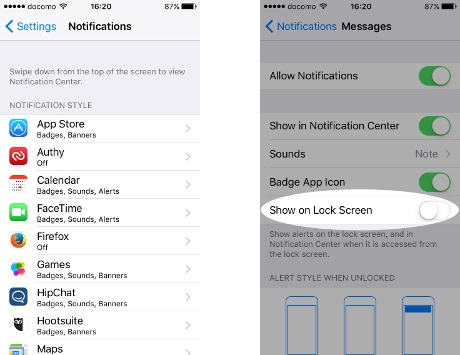 Using these steps, you can easily turn the notification on and off on the Lock Screen.
3. Turn Off Location Services for Things that Don't Need Them
These days, most of the apps ask your permission to access the location data to perform at an optimal level. We recommend turning off their access when your work is done, especially for the apps you don't use anymore.
Step #1: Tap on 'Privacy' from 'Settings'.
Step #2: Go to the 'Location Services' or also known as 'System Services'. A list of services will be displayed, turn off the ones you don't need.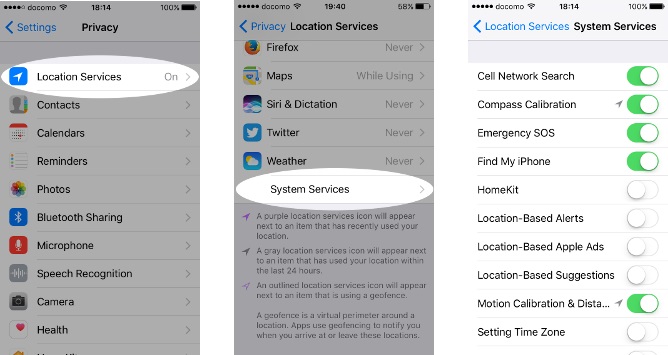 4. Turn off Access to Sensitive Data for Apps that Don't Need It
Just like the previous method, you need to block access to sensitive information on your iPhone. Apps tend to look for those information.
Step #1: Just tap on 'Privacy' via 'Settings'.
Step #2: Then, you will have several options to block. Like Contacts, Calendars, Photos, and more.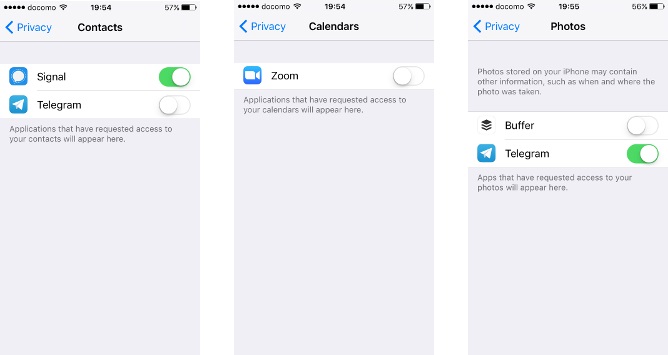 Just blocking the location service is not enough; you also have to stop the apps from accessing private information.  
5. Use Some Third-Party Apps to Clean Your iPhone Privacy Data in Regular Period
Lastly, we recommend using professional software to erase all your private data regularly.
There are some good working programs available, but we recommend the use of iMyFone Umate Pro. It is a genuine and frequently recommended application. After the program erases data, it is impossible to recover. One of its core features is privacy erasing. What can this feature do in data protections?
Erase iPhone Messages, Calendar, Reminder, Call History, Note (Attachments) and some other phone files.
Erase private browsing data like Safari history , caches, cookies and bookmarks.
Erase incomplete private fragments of third-party apps, like Viber, WhatsApp, Snapchat ,LINE and other more than 10 apps.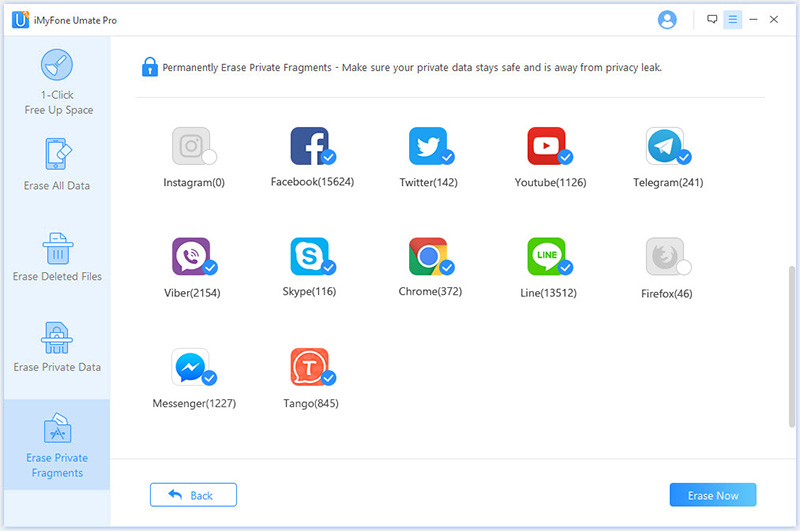 Summary
Apparently, apps like TikTok clipboard snooping is a thing, and Apple figured this out a few months back. If an app tries to snoop into your clipboard, you will be notified. For an added security measure, you can try out the tips we have detailed in the article.